Our annual camping trip.
And the idea was to make Overnight Fire Baked Potatoes and Pickle Dogs (like last year's delicious mistakes). But the potatoes burned too much and the fire did not cooperate, so we did not make the pickle dogs.
Enter the leftover crescent rolls (kind of popped open mid trip). And a remaining zucchini..
You can really wrap anything up in these things and make a roll/wrap/thing..
Easy.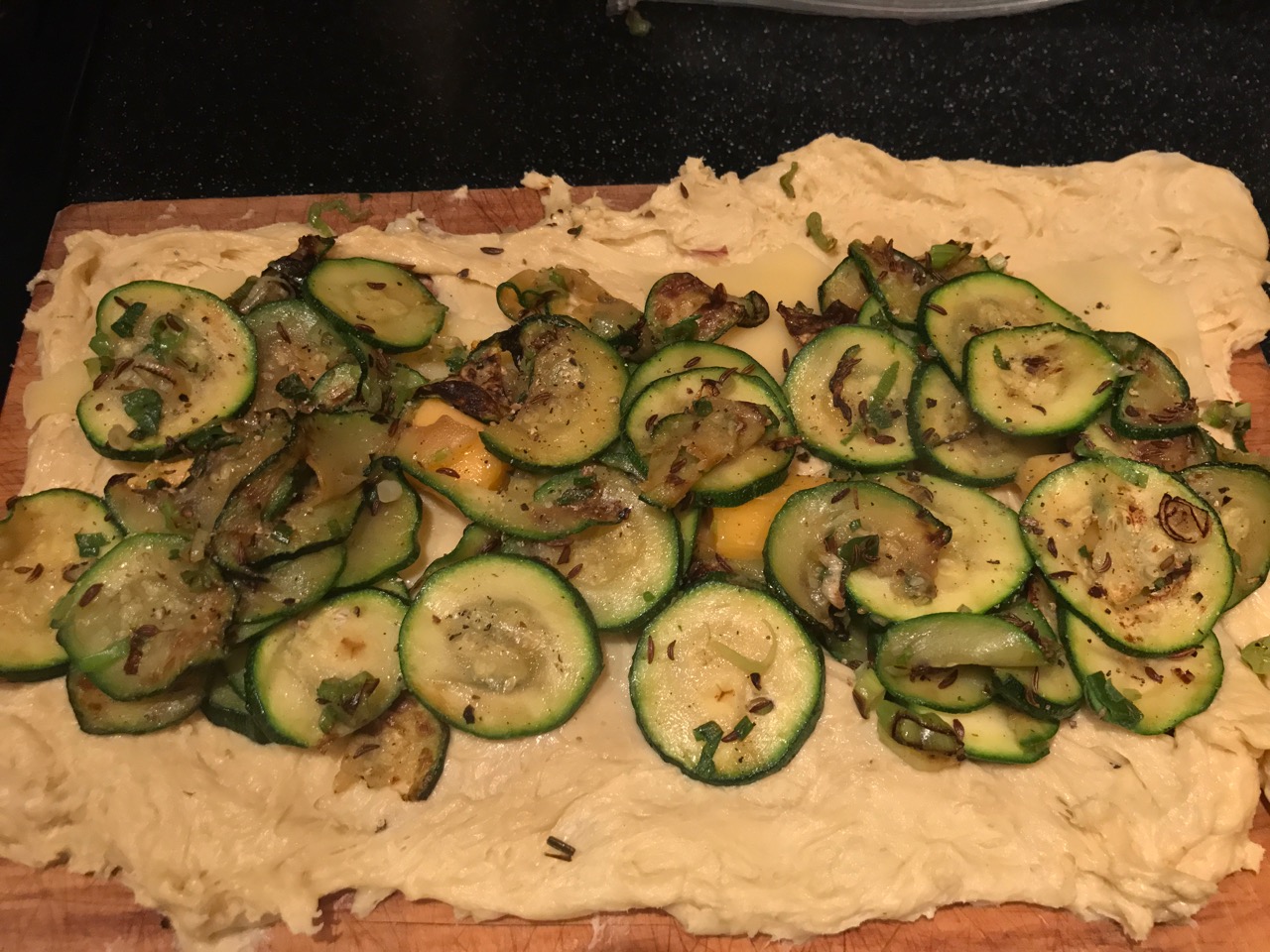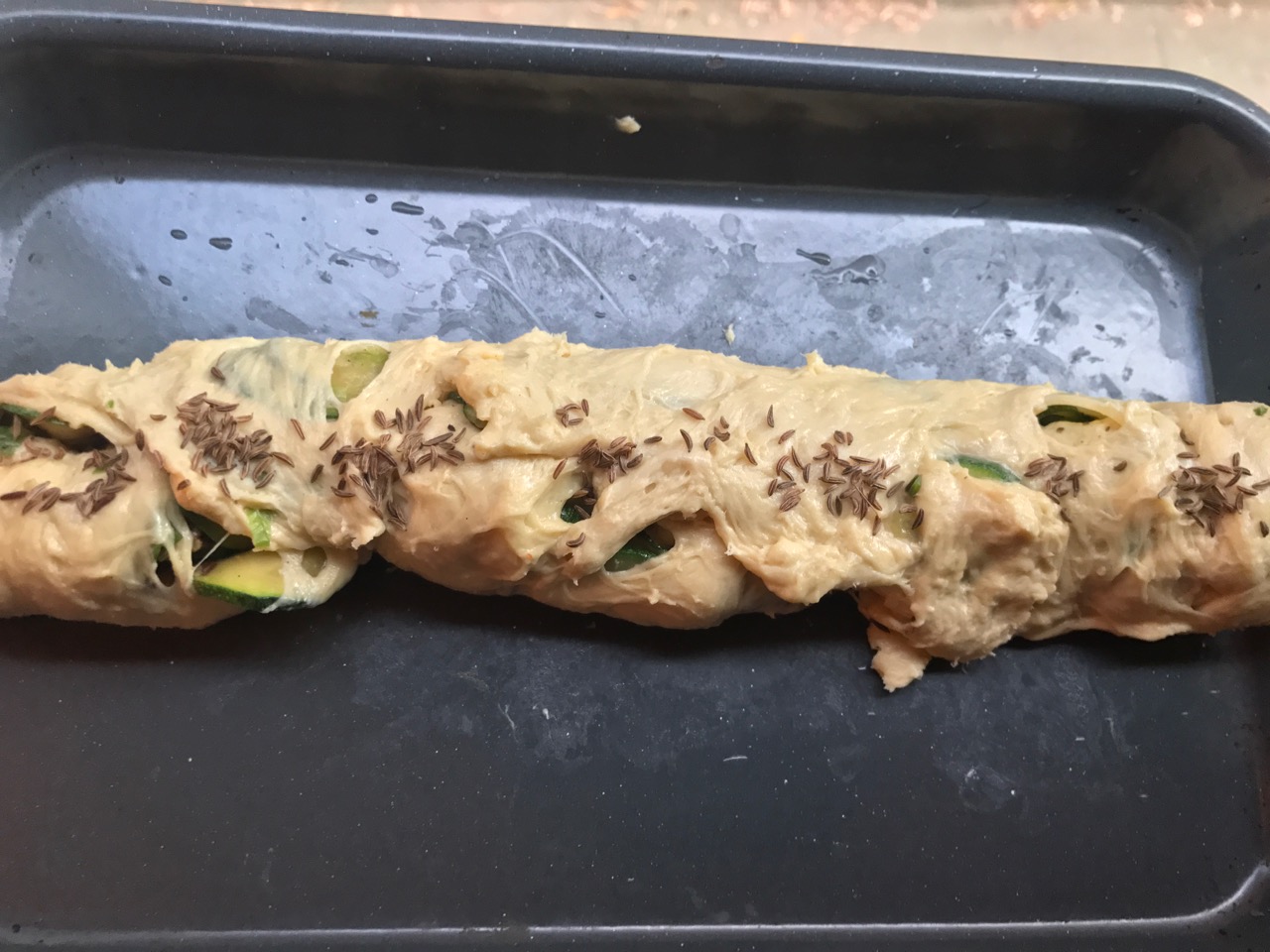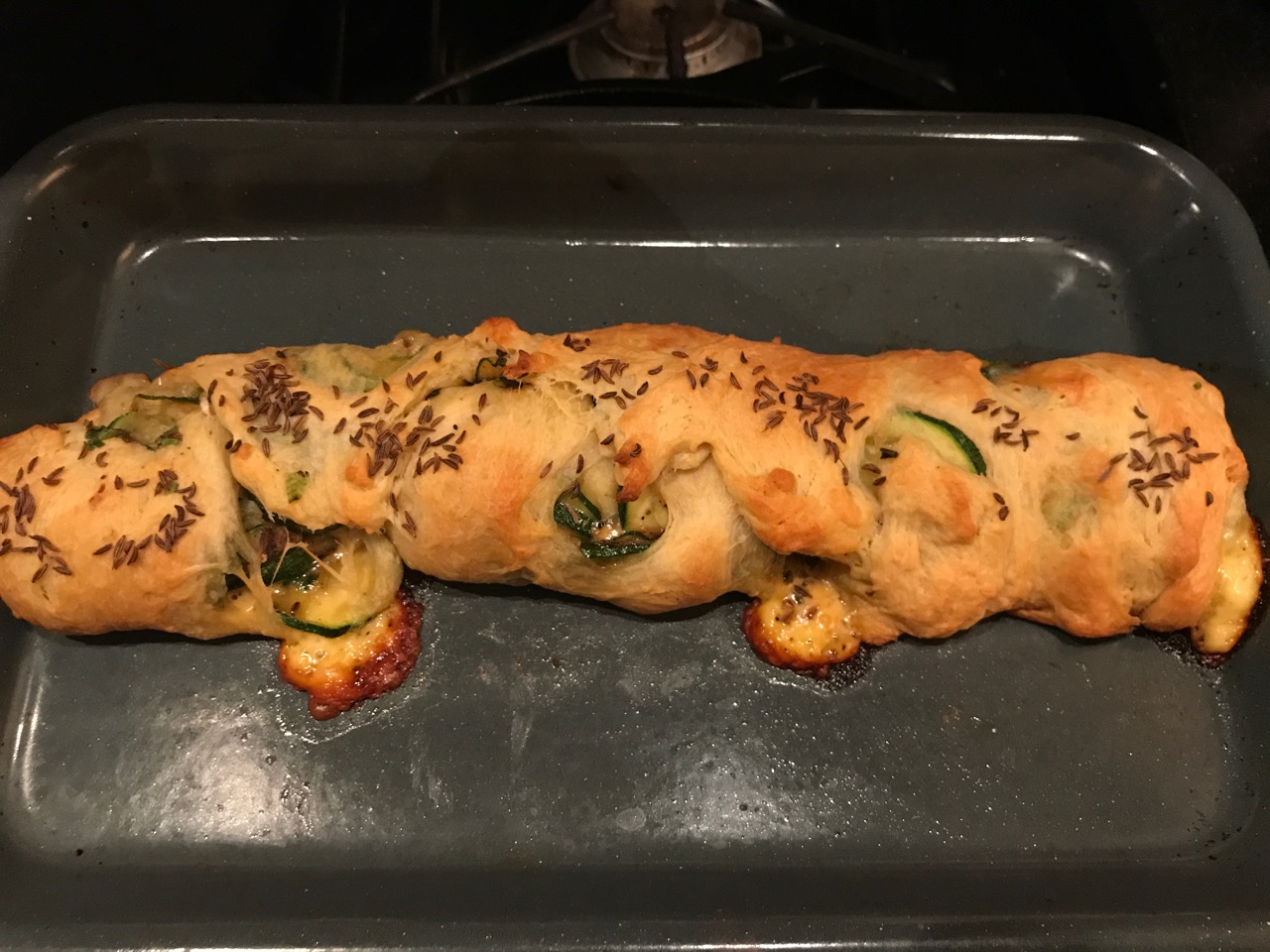 Ingredients:
1 pack of crescent rolls
splash of oil
1 zucchini, sliced thinly
a spring onion, diced
a piece or two of cheese (I had a gouda stick and a Swiss slice)
caraway seeds
Slice up the zucchini thin and dice up the spring onion. Sprinkle in some caraway seeds and season well. Then saute them up in the oil in a medium hot pan until cooked through and tender.
Spread out the crescent rolls the best that you can into a thin sheet. Then layer in your cheese, spread on the zucchini mix, and season again. Roll up on the long end (do the best you can). Bake in a 350 degree oven for 15 minutes or so until browned up.
Let it rest a few minutes and thinly slice.
The leftovers make a good work lunch.
Easy.