This is the best pizza I have ever made.
Sort of came about because I ran out of oil..
And I had too much fresh basil..
And I wanted pizza..
And it is summer..
Summer should be filled with pesto.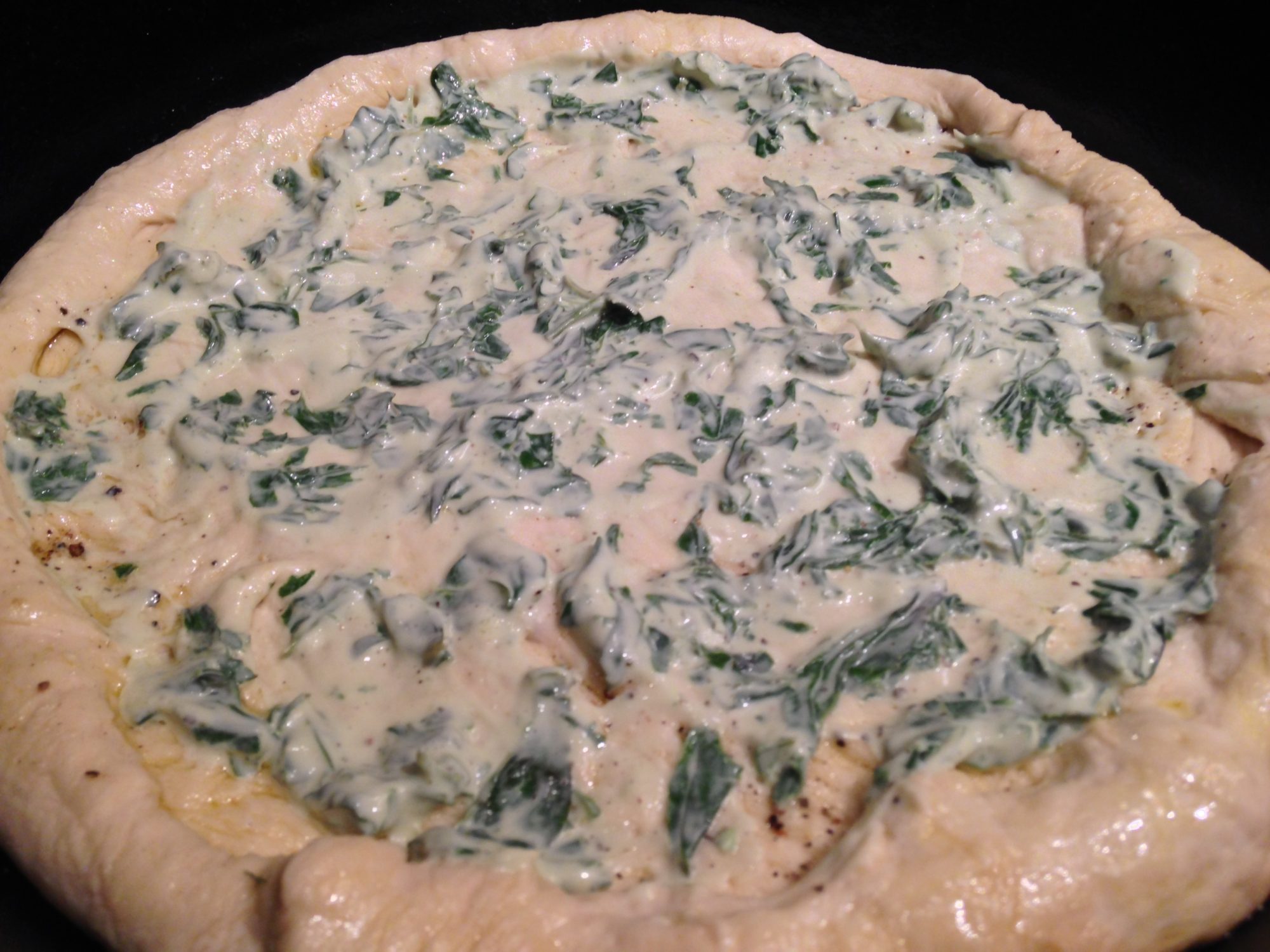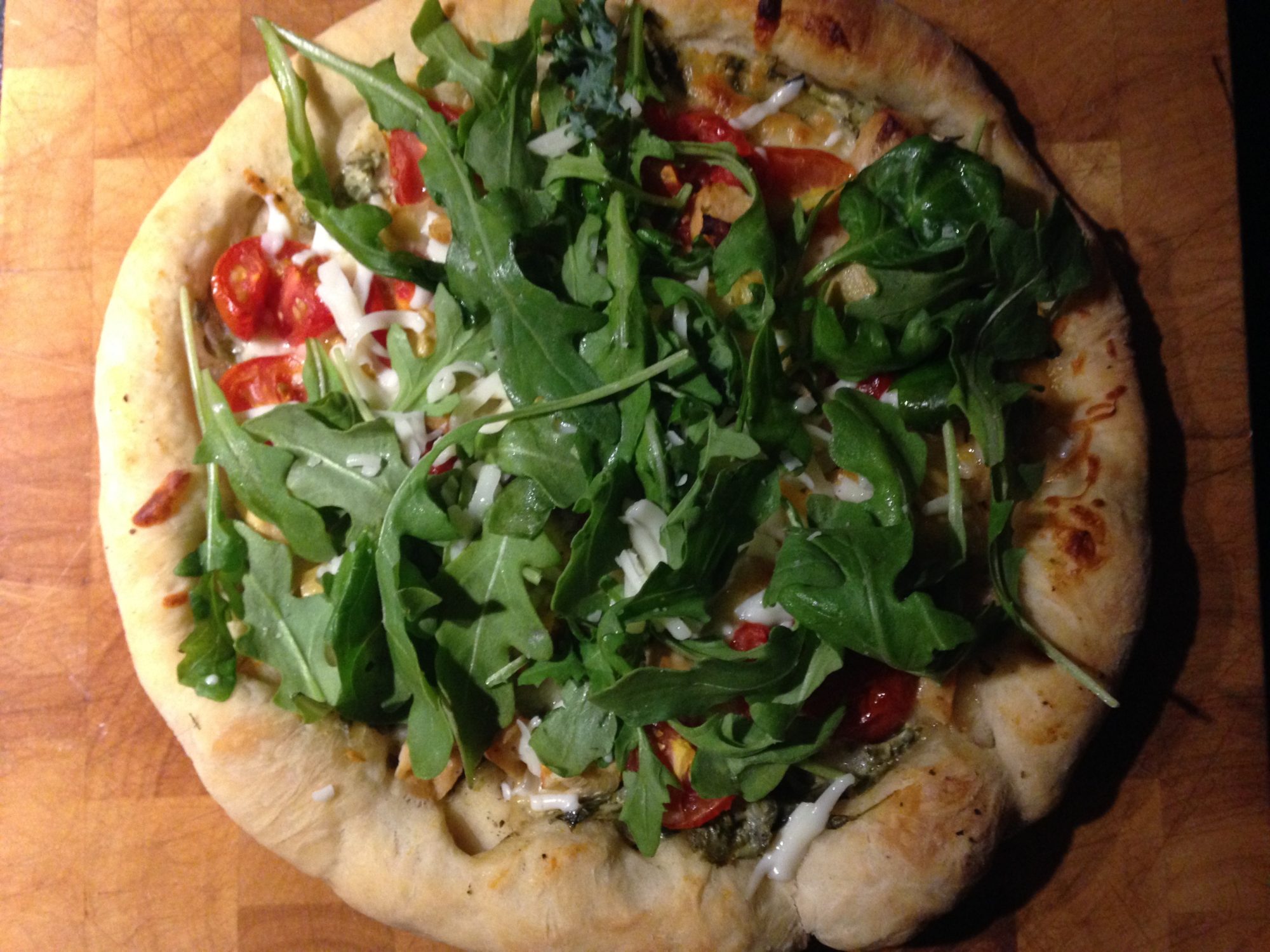 Ingredients:
1 thing of pizza dough
1 splash oil
1/4 cup plain Greek yogurt
1/4 cup packed basil leaves
1 tiny tiny garlic clove, optional (or like a 1/4 of a normal one)
1/2 tbsp olive oil
a little bit of shredded cheese
pizza toppings
Preheat the oven to 425. I bake mine in my cast iron, so I like to grease it and put it in the oven while it is preheating. I also like to make mini pizzas, so I split the dough in half. Roll it out into a circle and roll up the edges to give you that crust..
In a food processor, blitz the garlic and basil. Then add in the yogurt and blitz and chop and grind, until combined enough for you.. Then add the oil and season to taste. This is your sauce.
Add a splash of oil to the crust and season it. Then add a spoonful of the yogurt sauce and spread around the crust. Don't add too much. You probably don't need more than half of it for half of your crust.
Then add shredded cheese and toppings and some more cheese. Season and bake for 15 minutes in the hot oven, or until the crust is browning and the cheese is bubbling..
I chose cherry tomatoes and some chopped chicken and artichokes and a sprinkle of fresh arugula after it has come out of the oven..
Oh my.
Best Pizza Ever.