There are these sandwich spread things, like creamy flavored dips, that come with catered lunch meat deli plates. 
No one spreads them on sandwiches.. Trust me.
Well, I walked away with a tub after a retirement party this week. 
And after dolloping it on meat and eggs, dipping crackers in it and carrots and celery, man there is still a lot of it left..
So, a big spoonful went into some plain yogurt, and it makes a great tasty chicken marinade.
Easy. Juicy. Moist.
I think the deli platter was from Sam's Club? No idea..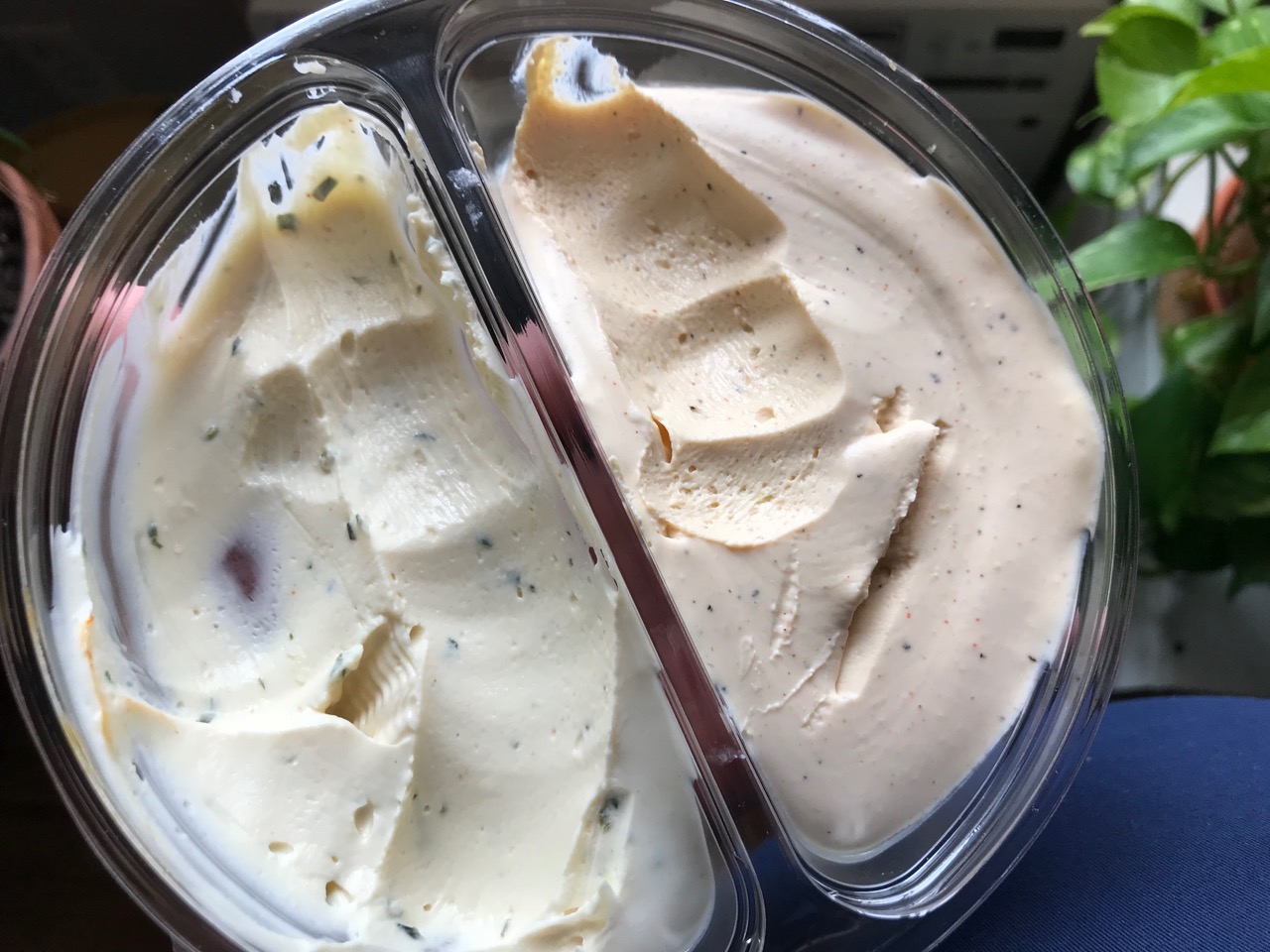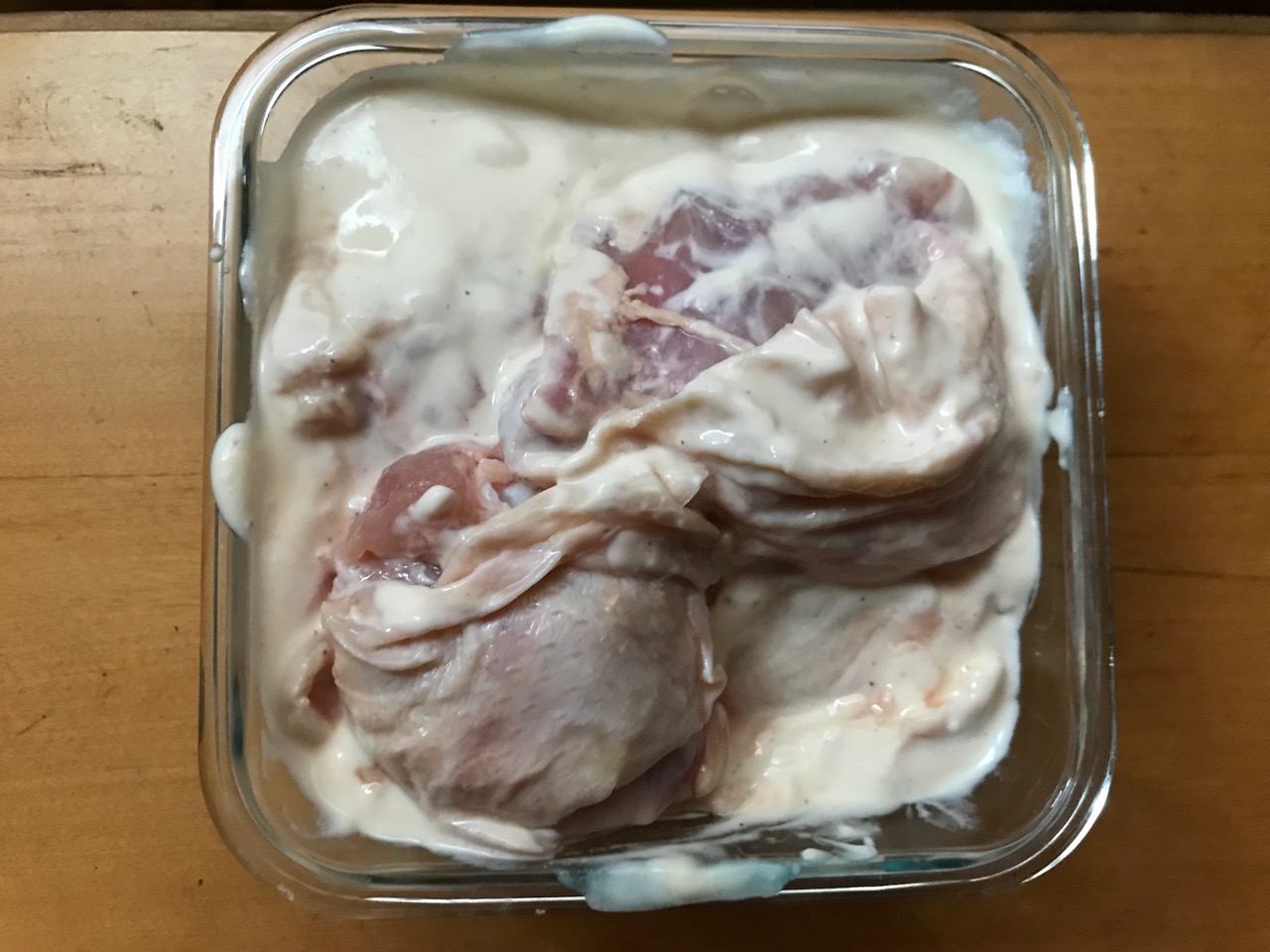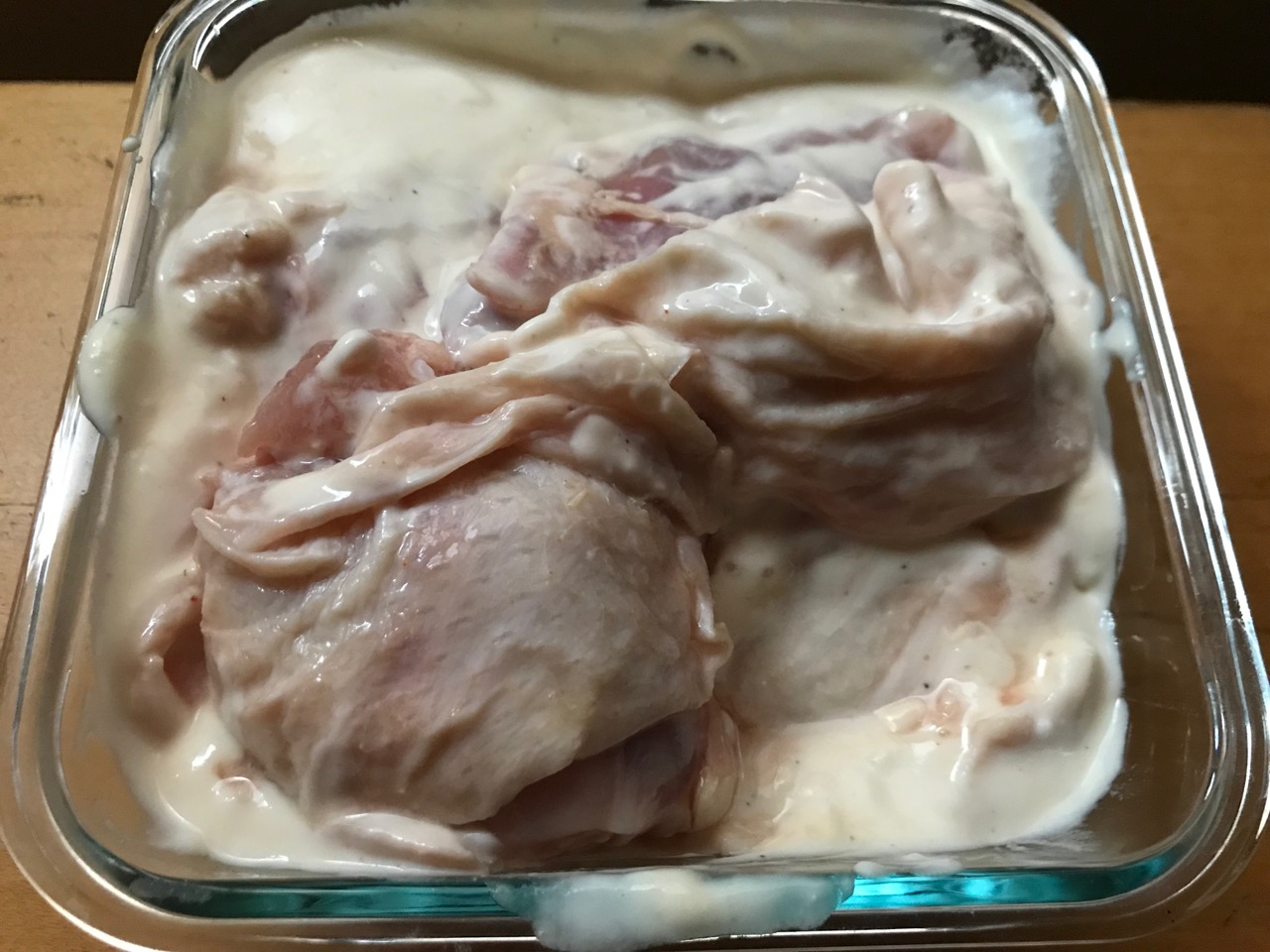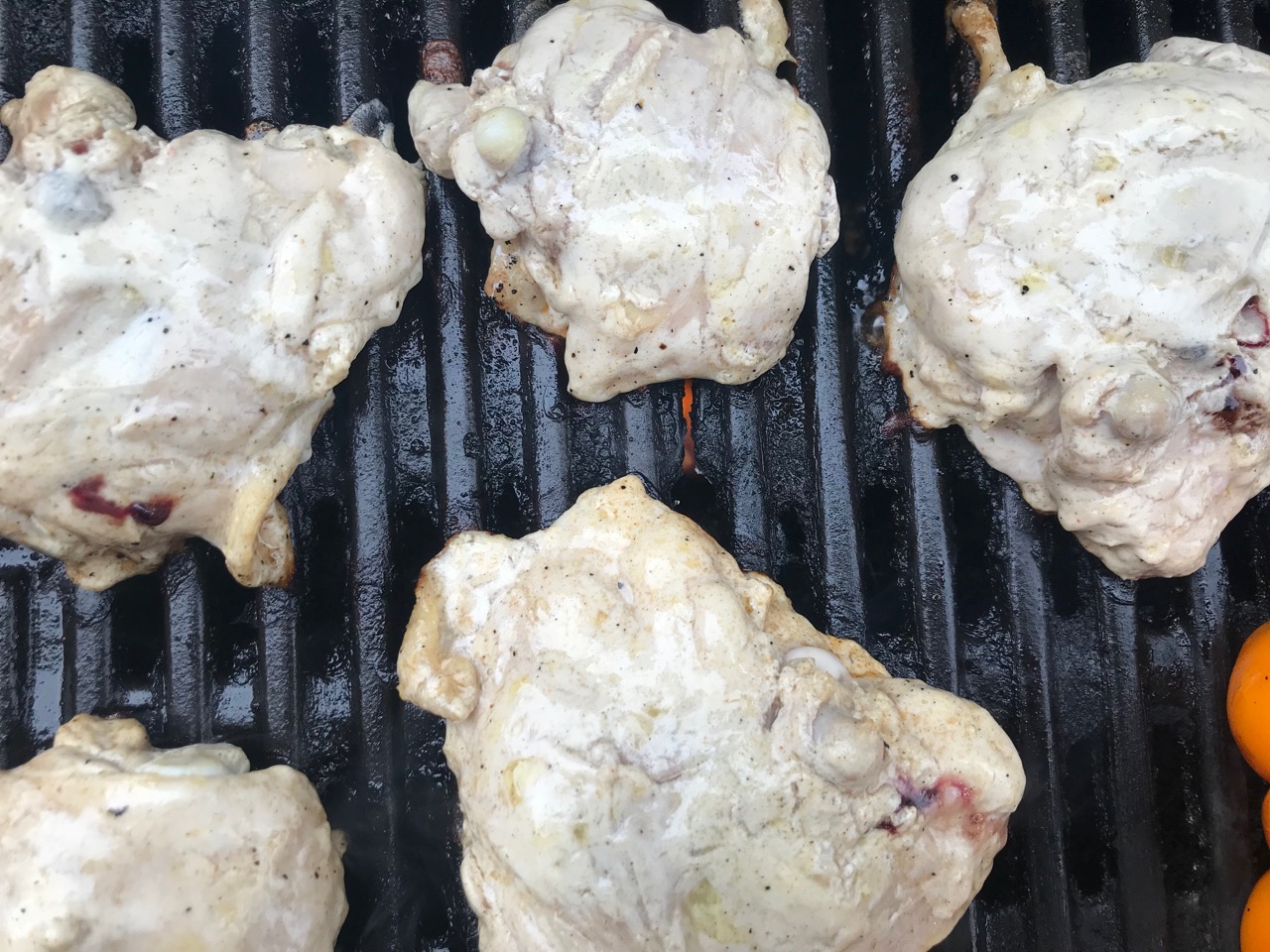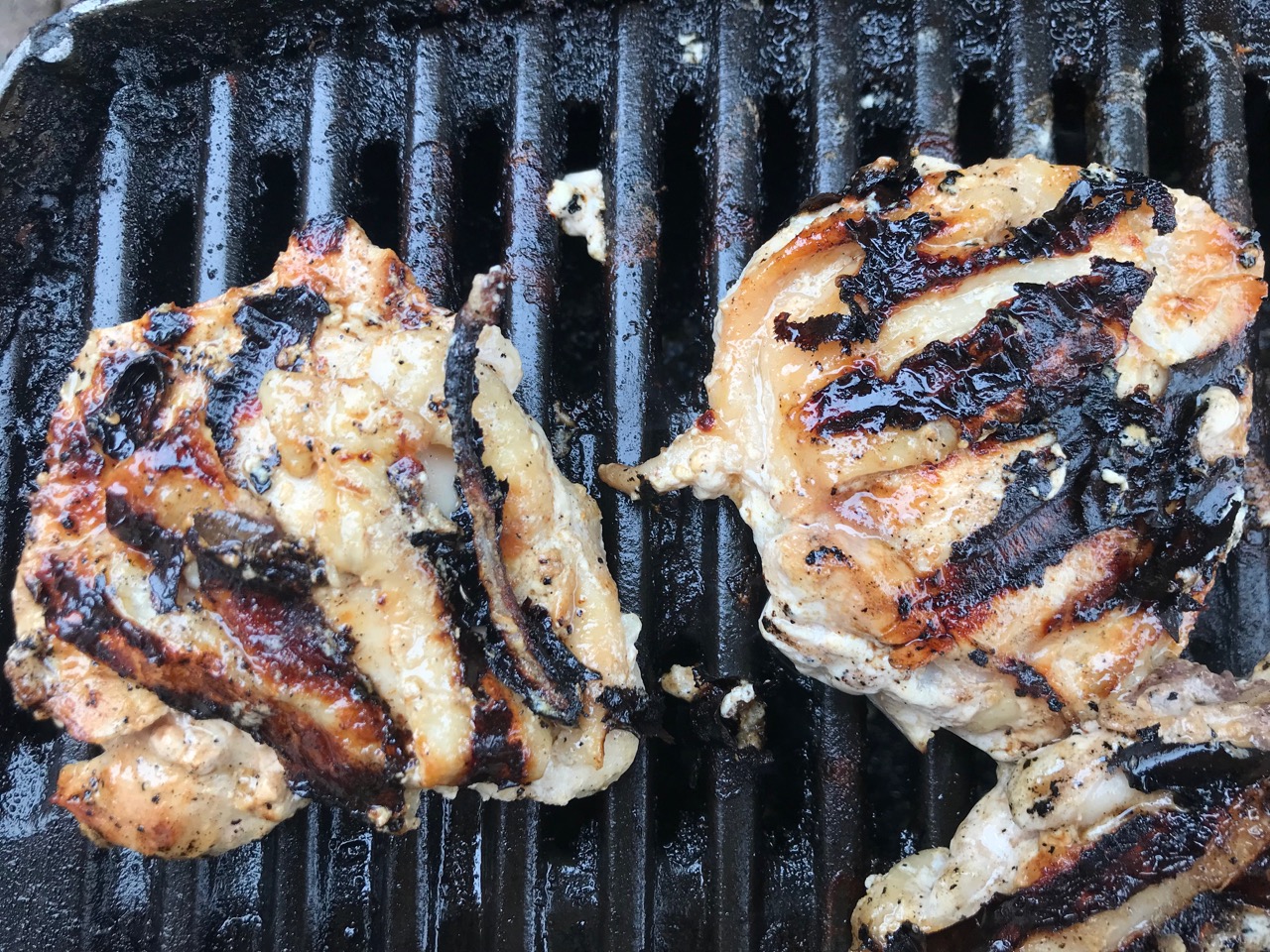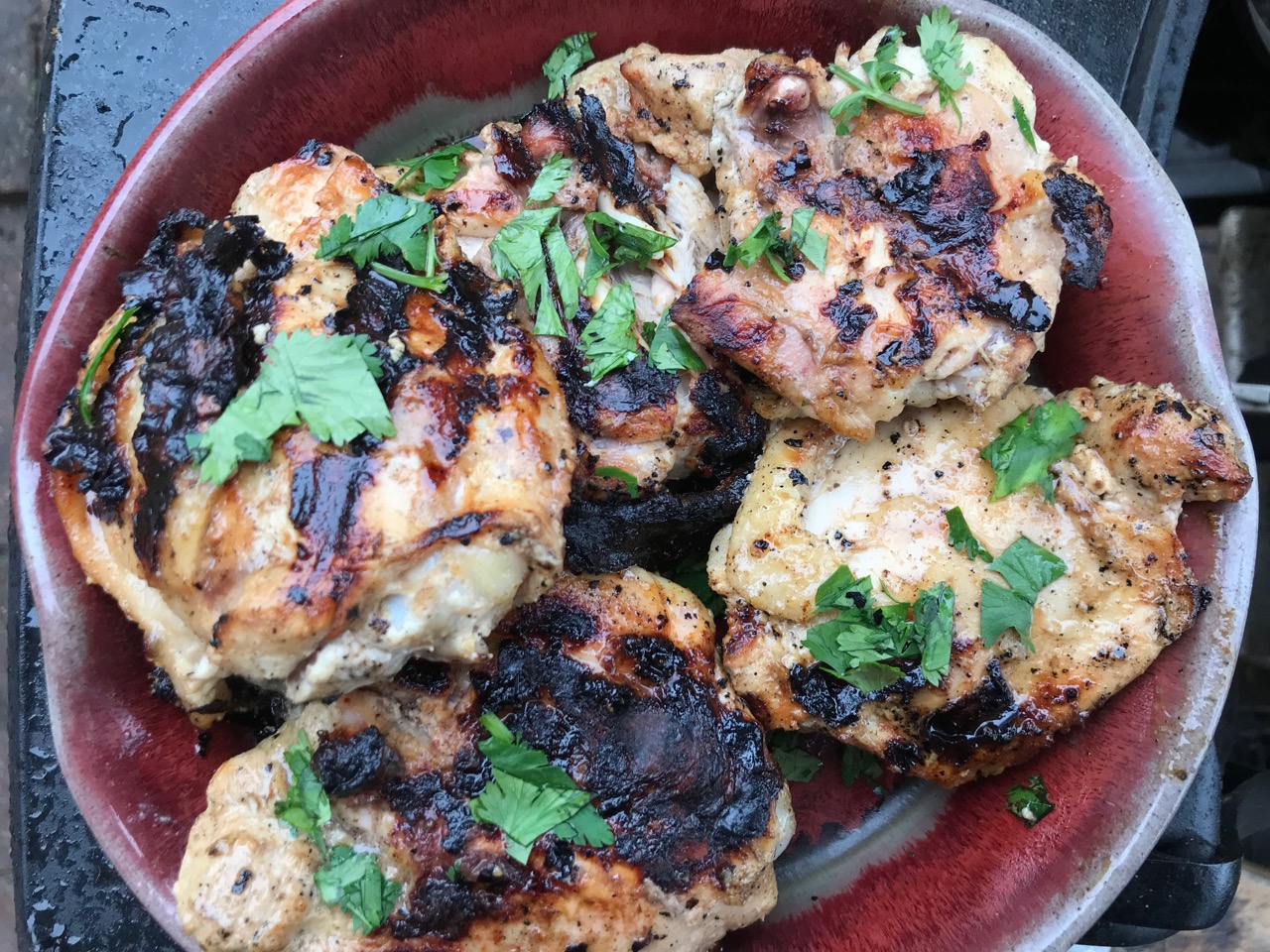 Ingredients:
1 cup plain yogurt
splash of oil
2 tbsp or so of a chipotle sandwich spread thing (or seasonings!)
4-5 large chicken thighs
optional topping- some fresh cilantro
Mix up the yogurt, oil, and sandwich spread. Add the chicken and cover well. Put it into the fridge for a few hours- however much time you have.
On a hot grill (400?), drop the chicken thighs and cook til done, turning once. Mine took 20 minutes.
Season well and sprinkle with cilantro.
Maybe serve with rice and a cucumber salad..
Yogurt makes a great marinade because it keeps the chicken moist. I did it once with Rosemary Skewers..
What am I going to do with the rest of this sandwich spread medley? hmmm…
What is this stuff??