PIE!
Well, they were really called puddings in a paste..
This is not your normal pie. It's a historic Maryland Chesapeake recipe, lost to time, and brought back to life by food historian Joyce White with her work through A Taste of History..
And yes, it is made with leftover mashed potatoes, sweetened, and eaten for dessert.
Wonderfully strange and not too sweet..
Just my kind of pie.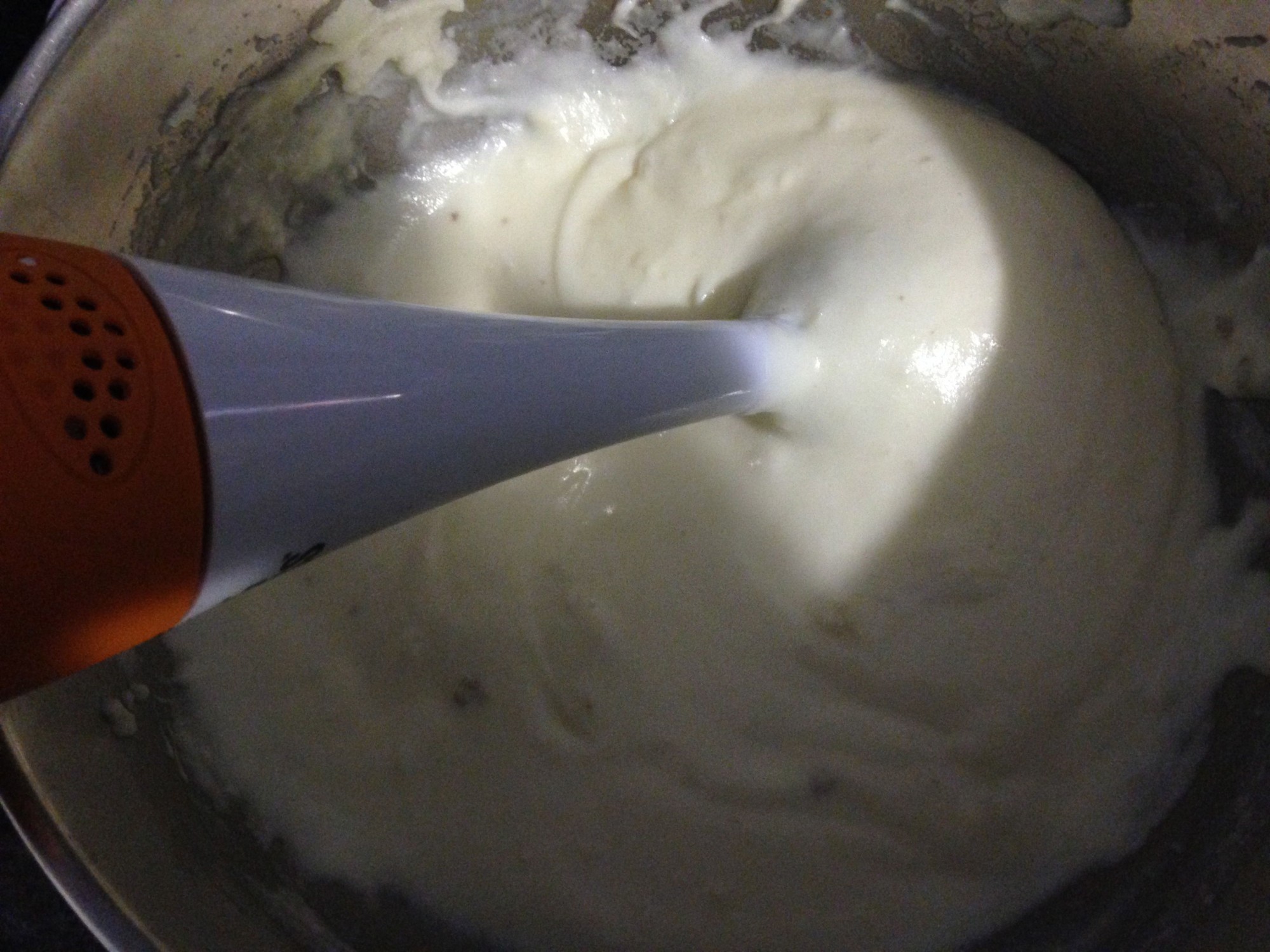 The recipes out there for this one are so old and vague that I did a little ingredient testing for this one, and this is what I came up with..
Ingredients:
1 1/2 – 2 cups leftover mashed potatoes or:

2 russet potatoes, peeled
1 stick butter, unsalted
3/4 cup whole milk
seasonings (salt and pepper)

juice from 2 lemons
4 eggs
3/4 cup sugar
2 large squeezes of honey
1 tsp nutmeg
1 1/2 cups flour
1/4 tbs salt
1 stick cold butter, unsalted
4 tbs cold water
For the crust, mix the flour and salt together, then fork in the butter with a pastry cutter (or a food processor), until the butter is pea sized. Add in the water, slowly, mixing until combined into dough. Don't work it too much. Shape into a ball and cover with plastic wrap and into the fridge for an hour at minimum.
When you take it out, give it a few minutes to warm up, then roll out into a pie shape, drape onto a greased pie crust, trim the sides, and fork all over. Into the freezer for a good 10 minutes.
Then, make the filling. Peel and cube the potatoes and boil them until soft. Then mash them really good, adding in the butter and milk and seasonings. Now you have mashed potatoes. If they are leftover (or not), blend it until smooth. You don't want a lumpy potato pie. Wait for them to cool down to room temperature.
Combine lemon juice, eggs, nutmeg, sugar, and honey together and pour into the potato mixture, mixing together into a pudding. Bake at 350 for an hour and 15 minutes or until a knife comes out clean. Should also be browned at the top.
It is hearty, for sure.
You can definitely add brandy to the mix if you have it.
It's traditional!
Probably what I should have done to have a chance at the DC State Fair Pie Competition. But I lost.. 🙁