I got some amazing feta cheese from my cheese shop in the local market. So, it was really good stuff.
And then I forgot about it..
Two weeks later, it started to make me pretty nervous when I found it again.
Also, I needed a celebratory breakfast. 
It was my day off after all.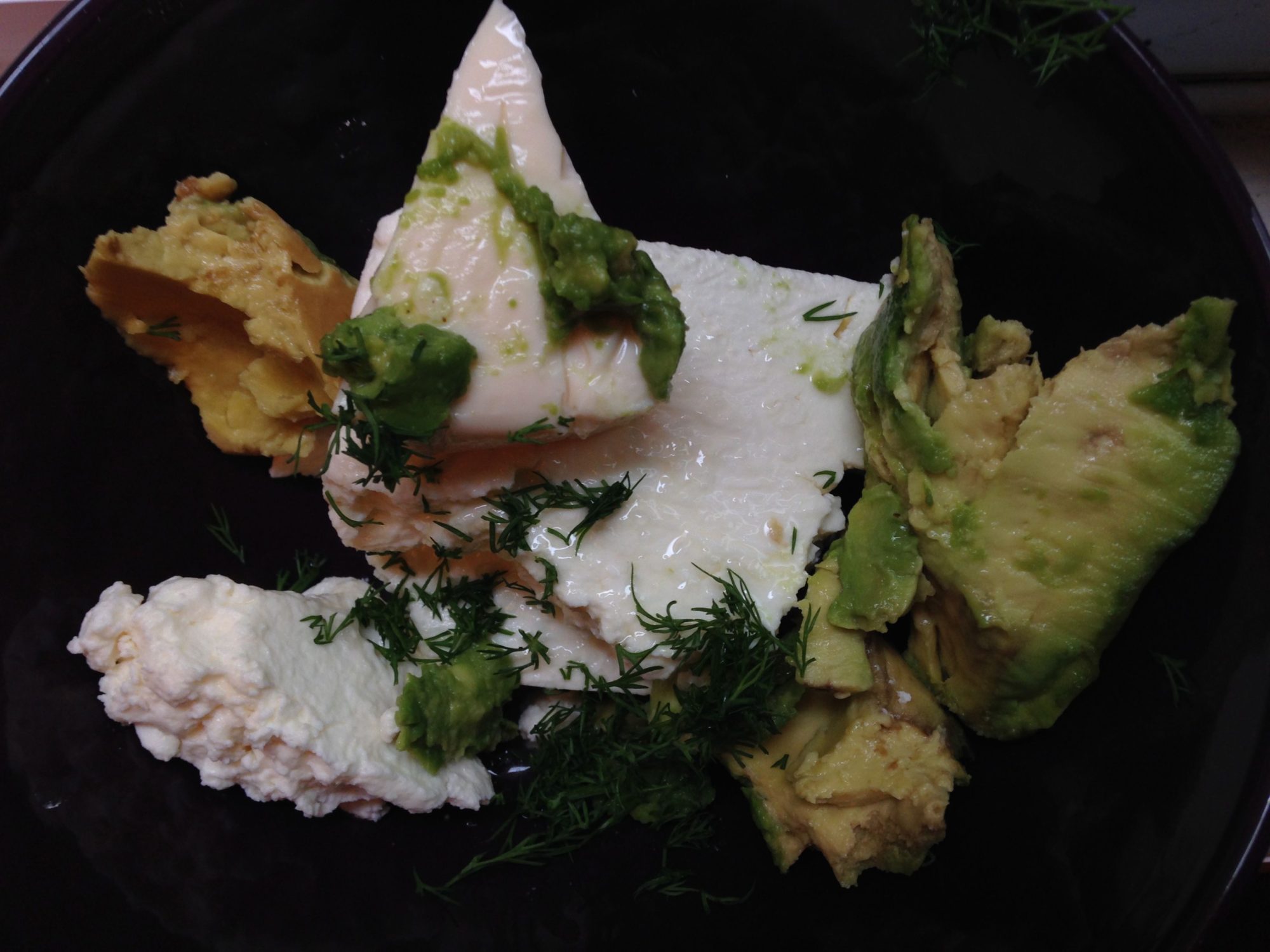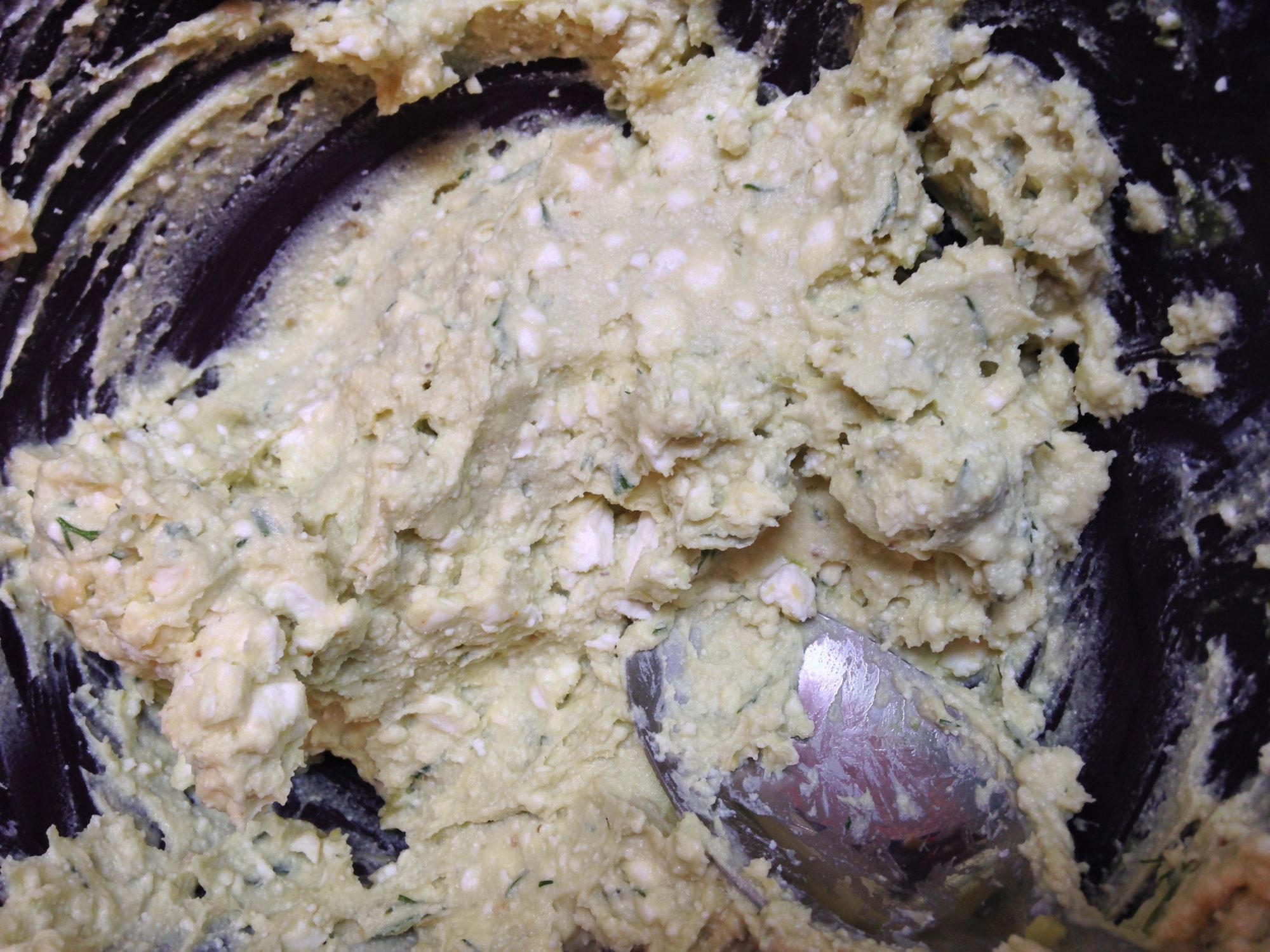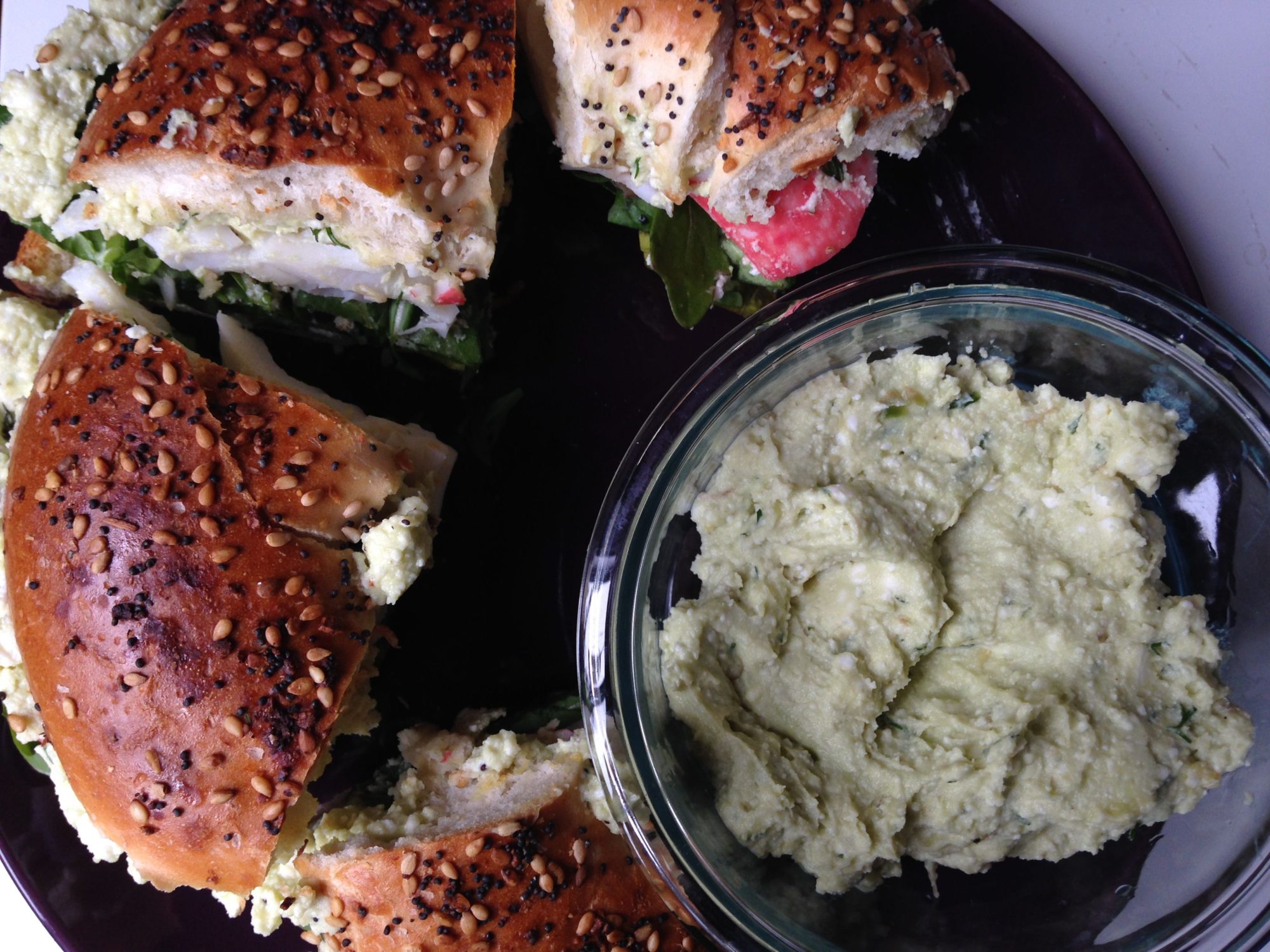 Ingredients:
4-5 ounces of feta cheese
1 big squeeze of lemon, like 1 tsp?
1 ounce of soft cheese, I used a square of laughing cow Swiss, but you could use a spoonful of cream cheese or something..
1/4 avocado
fresh herbs, like dill
fresh cracked pepper
Combine the feta, cheese, avocado, and lemon into a bowl and mix, mix, mix. I used a spoon to smooth it out and whip it up to turn it into a spread. Add a little chopped dill and some pepper and mix to combine.
Then you can spread it onto a nice toasted bagel, with fresh arugula and some imitation crab, and you have one hell of a breakfast sandwich.
Just a suggestion.