Gravlax.
I can't believe I have never made this before. It is easy and helps slow your life down.
And it is a great way to use up the odd assortment of flavored salts I have. Apparently, I like (hoard) flavored salts. Tomato. Smoked Bacon, Lemon. Rosemary. Lavender. It is a whole world out there. This one was a packet of weck salt from a Buffalo party.
(If you haven't had a beef on weck, go find one right now).
You can use sugar, but I didn't have any, so I used the end of my monk fruit sweetener.
It worked.
What a strange combination for strange times..
Oh, that liquid you pour off is leftover gold, so don't waste it. I added some onions to mine and ate them the next day. (Stuffed Peppers)
Man, I miss Buffalo.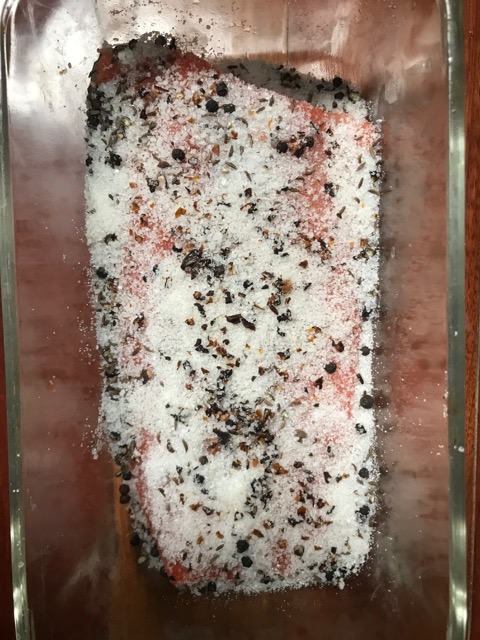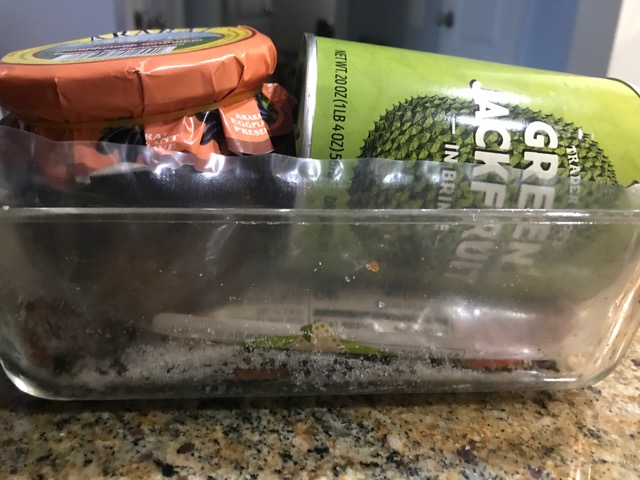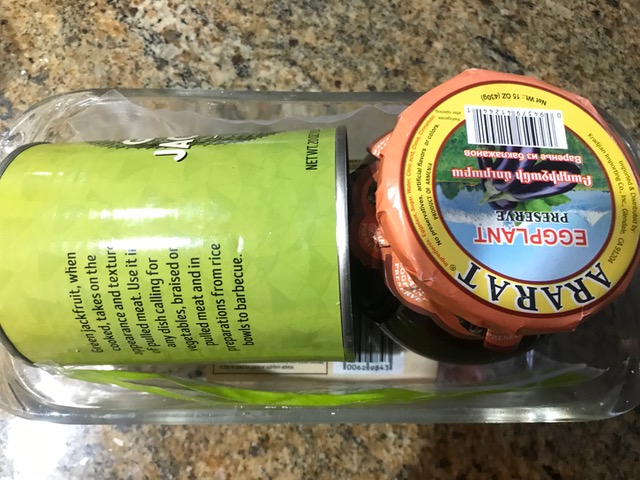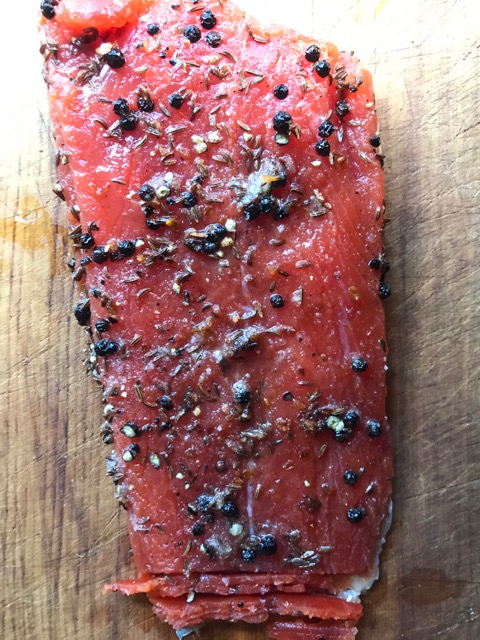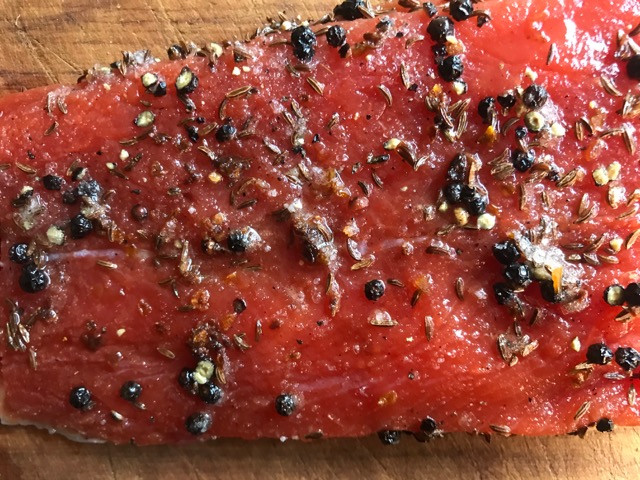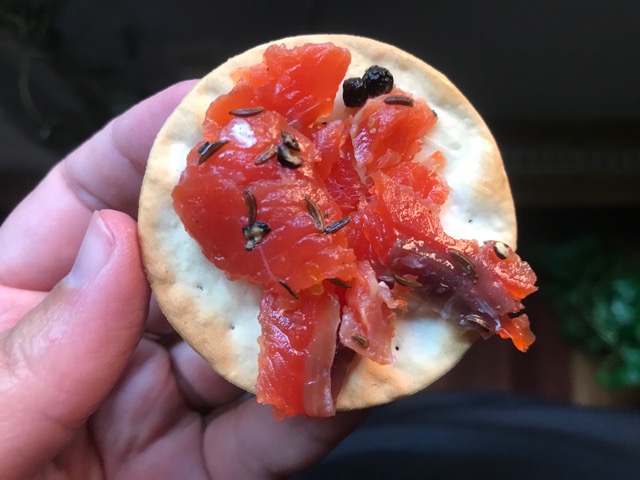 Ingredients:
10 ounces of Salmon, fresh as you can, sushi grade if possible
1.3 ounces of weck salt (coarse pretzel salt with caraway seeds, or any salt you want)
1.3 ounces of monk fruit sweetener (or sugar)
some peppercorns (1 tbsp?)
Mix the weck salt, monk fruit (salt and sugar), and pepper. In a glass pan or on some plastic wrap (who has plastic wrap? gross), add ⅓ of the salt sugar mix, lay the fish down, top with the rest of it, and then wrap it up tight and weigh it down.
Note that I used a glass pan, a leftover tortilla bag, and some cans to weigh it down. You use what you have..
It should be 2-3 days in the fridge to cure minimum, but then if you like it more cured (not me), you can leave it in there 3-5 days.. If you can, every 12 hours or so, drain off the excess liquid and flip it over, weighing it down.
Keep that liquid!
Once it is cured, slice it thinly and eat it with crackers. Or just eat it..
It won't keep for a long time, so you can always put it in the freezer. Not a bad idea to freeze it for a few days if you aren't sure about the freshness of your fish in the first place..
Slow food for the win.