I went to the market to get some supplies and tragedy struck on the way home on the bicycle.
Sparkling water all over the intersection! My one plastic bag of stuff got stuck in the gears and the box of Light Rye Wasa crackers (I love these) got smashed, crumbled, pulverized.
Well, only half of them ended up on the street in the extraction, so I was able to cradle home the rest of them and make these glorious chicken nuggets.
I was delightfully surprised by how good they were, and I ate them all in one day.
🙂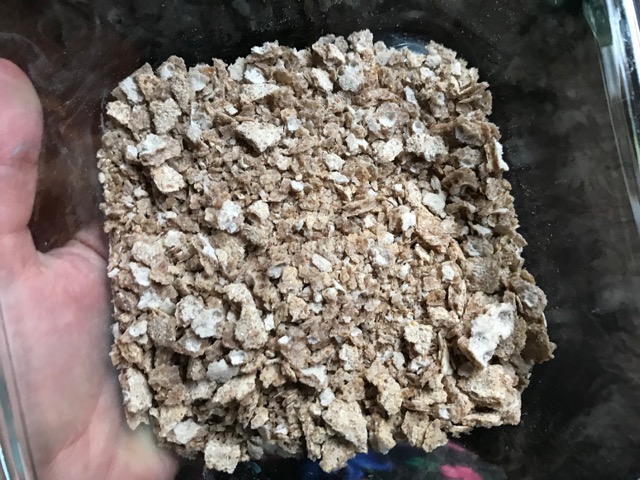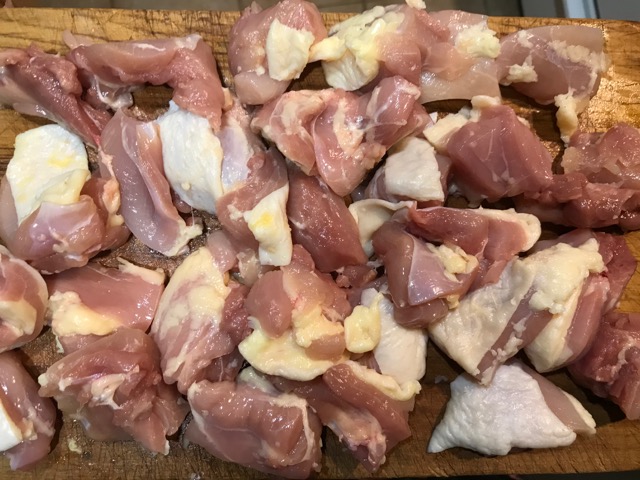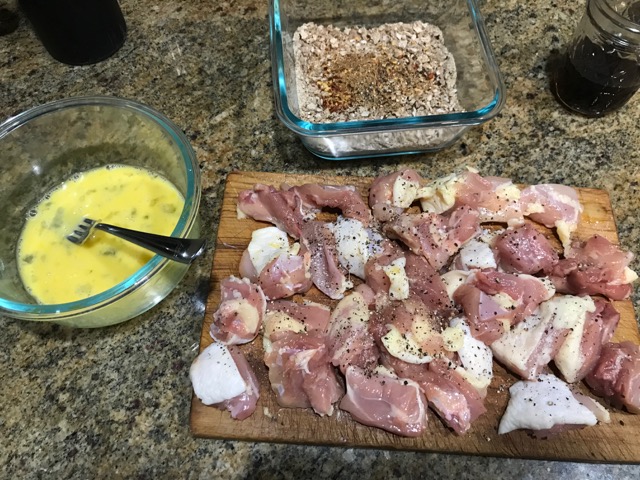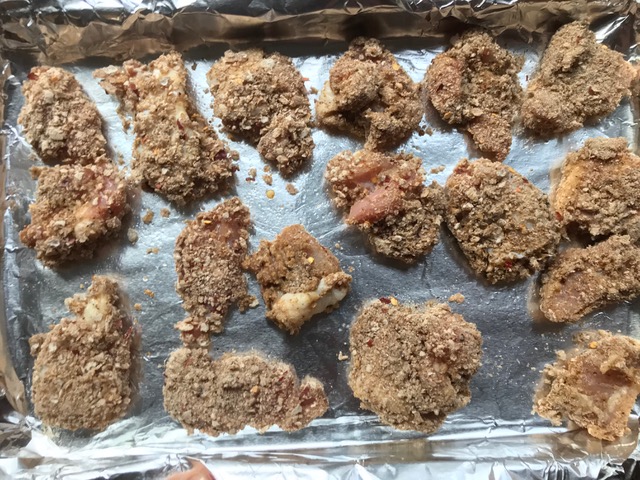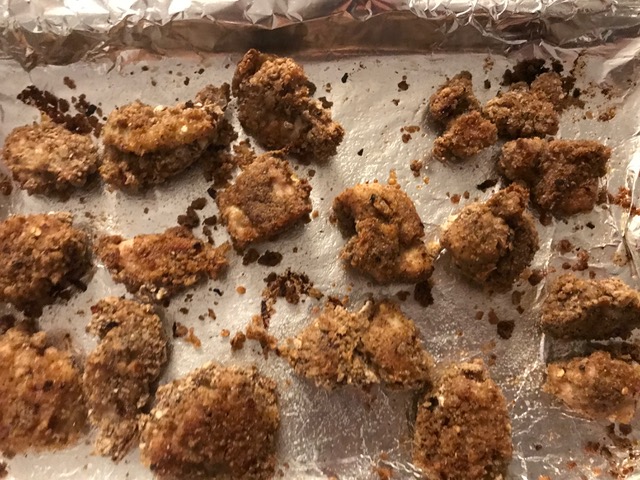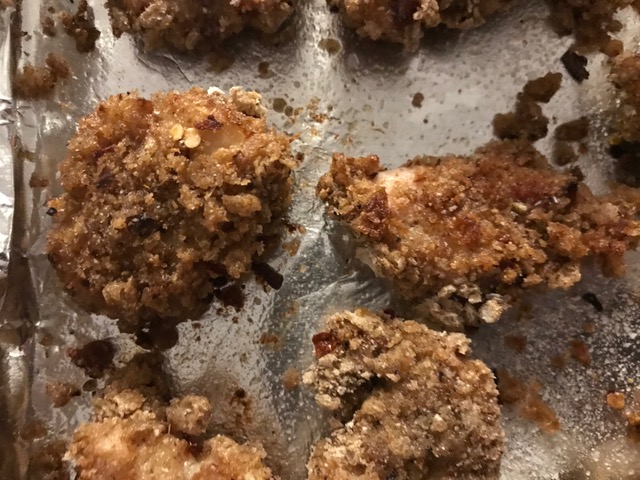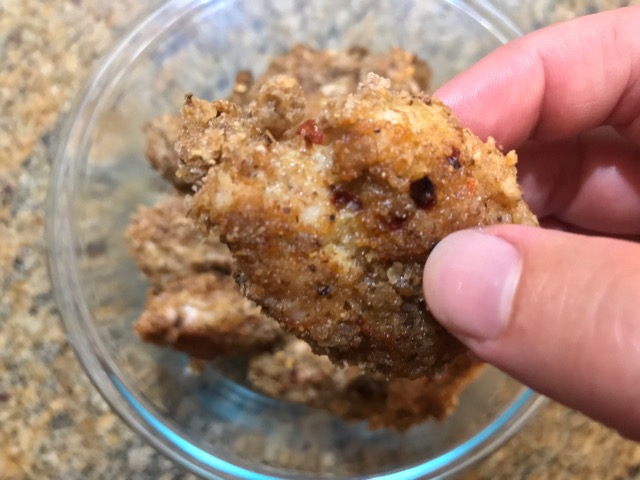 Ingredients:
1 cup crushed up Rye Wasa Crispbread (or whatever)
1 egg
2 large chicken thighs, cut into 1 inch pieces (or larger) – maybe 1-1.5 lbs?
some spices- red pepper flakes, cumin, turmeric?
a few pats of butter, melted
Set up your breading station. Make sure those Wasa crackers are crushed to bits for breading, however you get them there! Fold in some spices and season. Scramble up the egg in another bowl and season.
Cut up your chicken thighs into 1 inch pieces or larger if you want. Season. Drop each one into the egg, shake off any excess, and then into the Wasa crackers. Put them on a nicely greased cookie sheet and brush on some butter.
Bake at 400 degrees for 20 minutes, or until browned up and cooked through. I think mine took 25 minutes? Can't remember.. And I flipped them once while cooking.
Sprinkle with salt and dip into something delish.
Like Greek yogurt.
Or aioli..
And be careful out there. Please.