Alright. We went bike camping for a night and brought along all our food. On a bike.
With everything else we had to carry.
So, making food out of the same ingredients for multiple meals is the way to go here.
It impressed me. So here I share this concept towards minimal camping.
My friend makes these burgers for dinner. You take a few pounds of ground meat, freeze it, and then it defrosts during the day while you are riding and riding (or hiking). When you make camp, handfuls of cut up veggies- onion and peppers- are stacked with cheese on a lump of ground meat, wrapped in foil, and then thrown on the fire.
In the morning, those same veggie and cheese leftovers are then added to eggs and cooked up before headed out for more biking.
Miles and miles of biking.
Just go camping.
Minimal camping.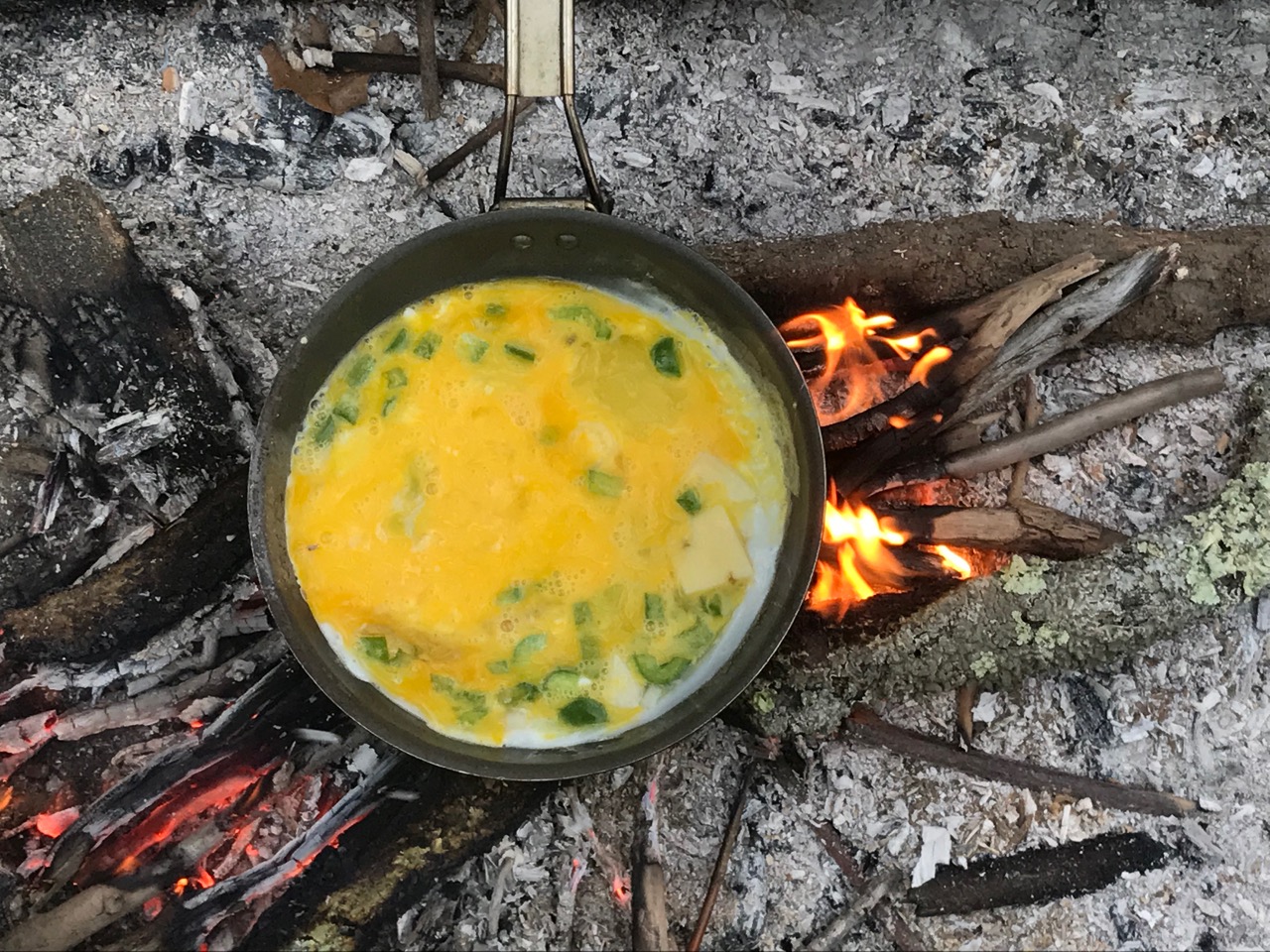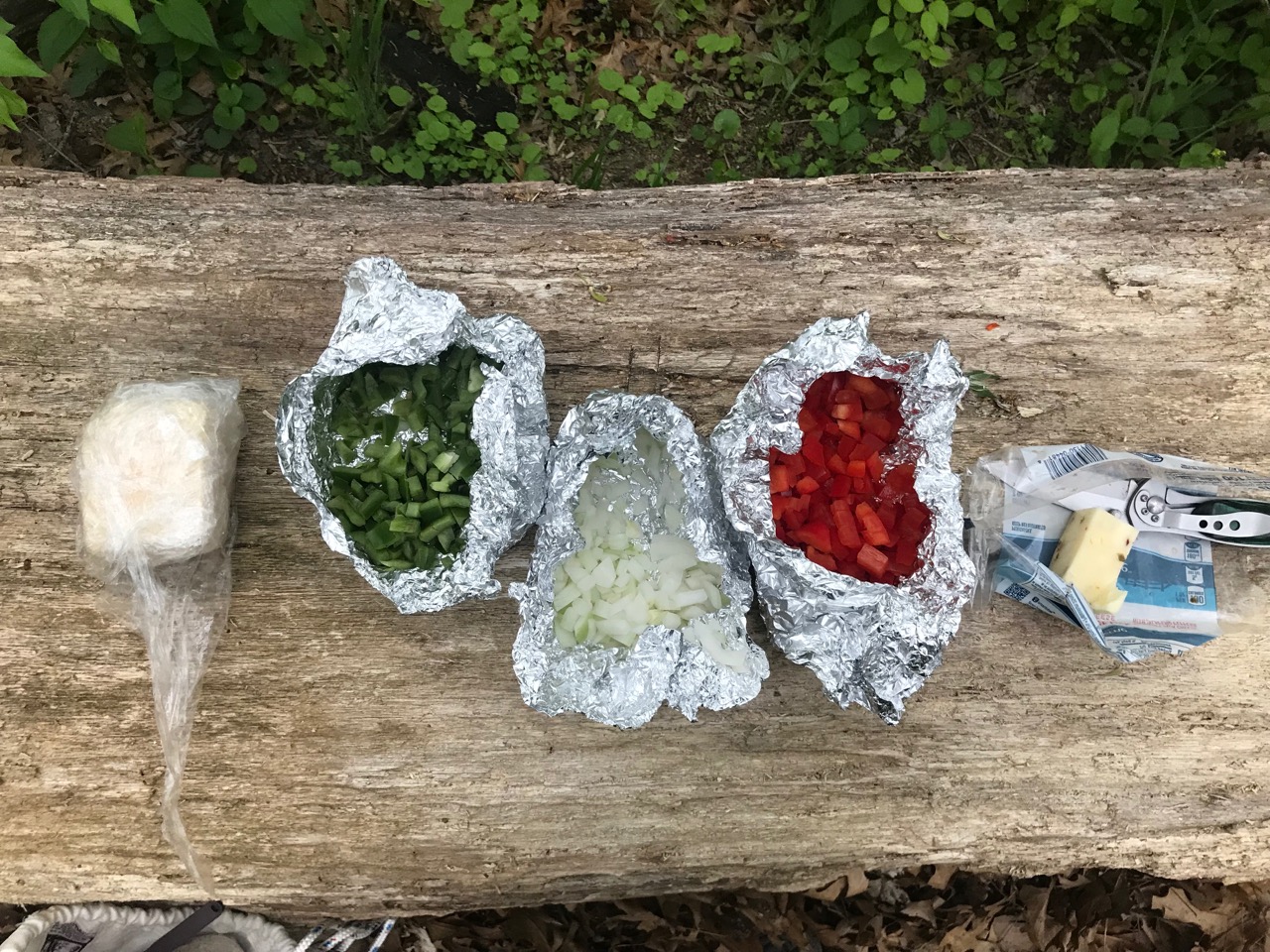 Ingredients:
eggs
diced up veggies
cheese
Add the veggies to a pan over a campfire, add the eggs and cheese and scramble it up. Cook until done.