yum. so many sweet potatoes.
I don't really like them.
So, I did this..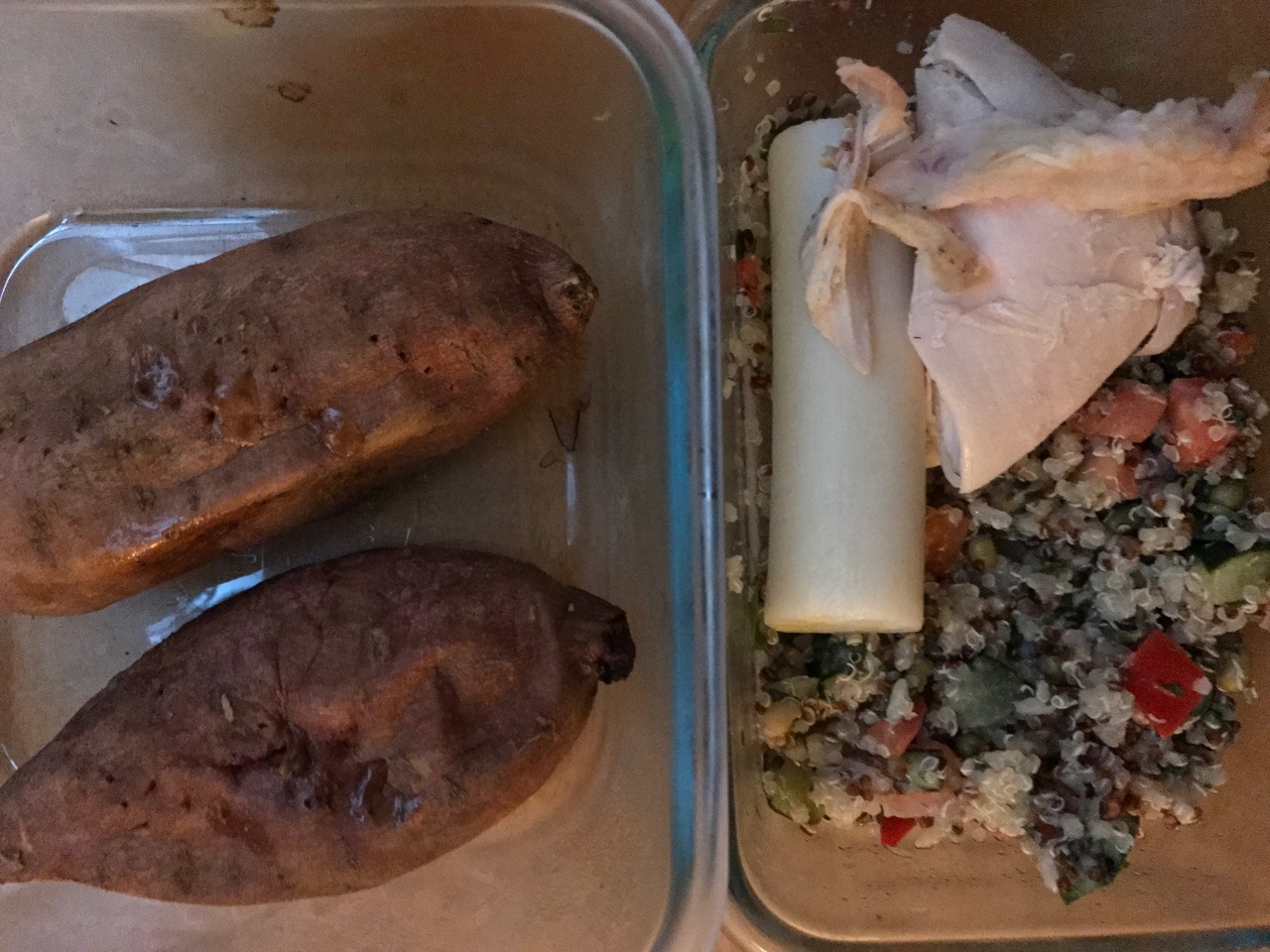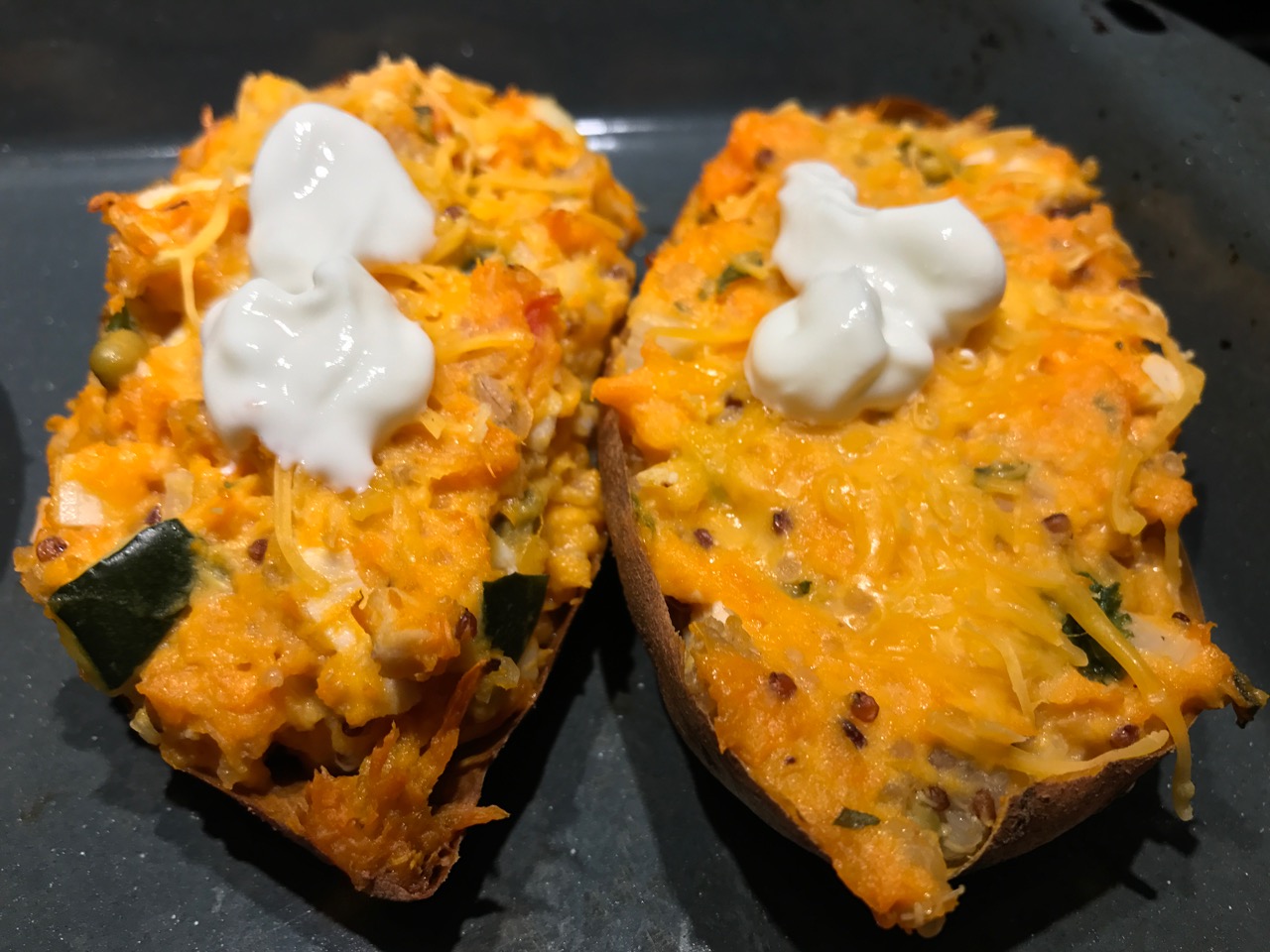 Ingredients:
2 sweet potatoes
leftover chicken and quinoa salad (from Costco), or whatever
1 heart of palm, or whatever
some cheese
maybe some sour cream?
Poke the sweet potatoes with a fork and then roll in some oil and roast until fork tender in a 350 degree oven, like 45 minutes. Let them cool a bit and then scoop out the insides, mix with your fillings. I had some leftover quinoa salad, which was a bit tart, so I added a chopped up heart of palm and chicken. Season really well. Stuff back into the sweet potato shells, sprinkle with cheese, and bake for another 20 minutes or so, until the cheese is melted..
Top with sour cream.