There is a lot going on here.
Fish stock made from the whole salmon we cooked. Turnips and potatoes lingering in the crisper (but no leeks). Some milk leftover from a visit from my sister (I don't buy milk). And leftover popcorn..
Do you know what makes a great soup topping? STALE POPCORN.
Cold hearty soup in the midst of sticky swampy hot summer. Couldn't think of anything better..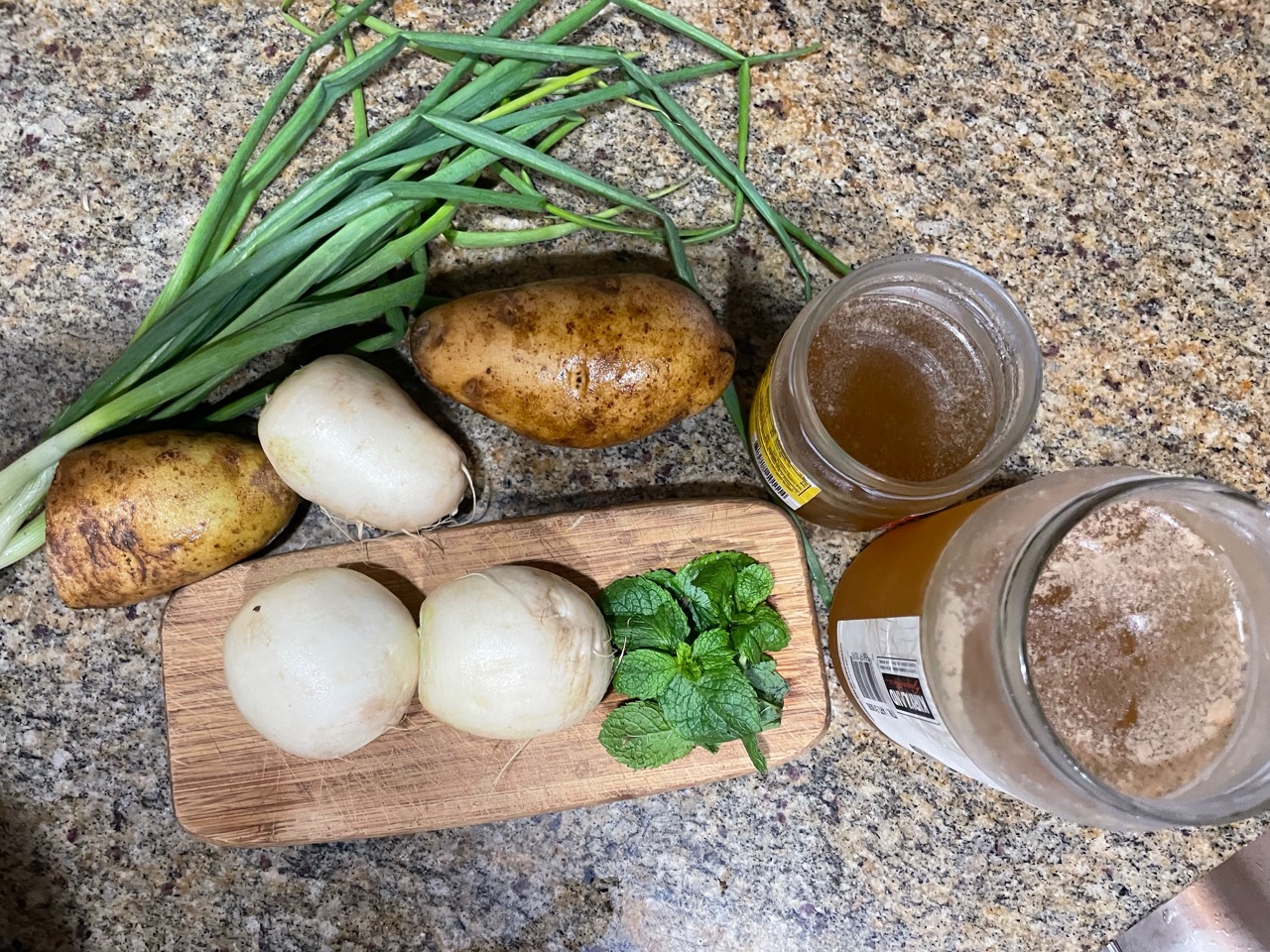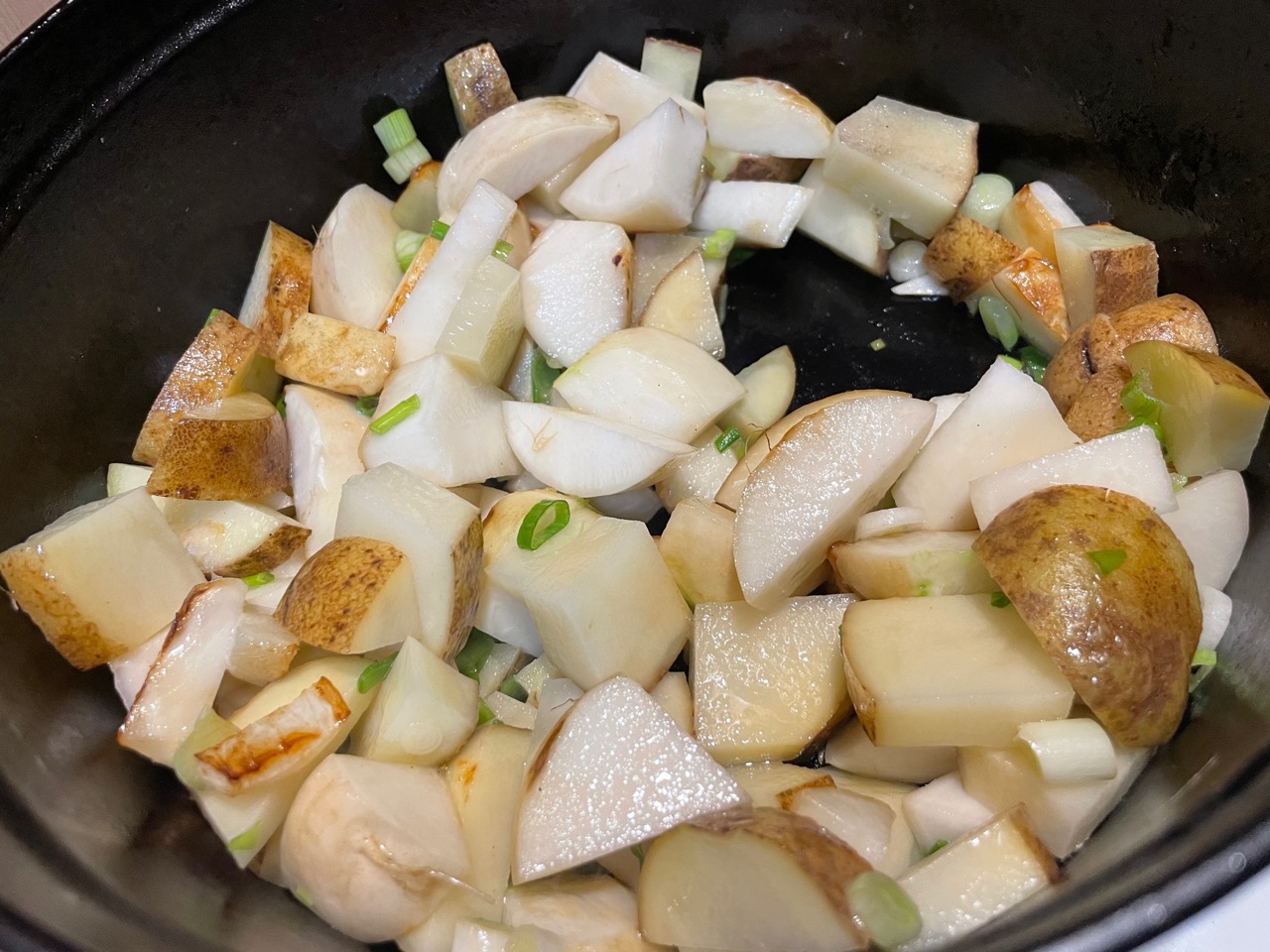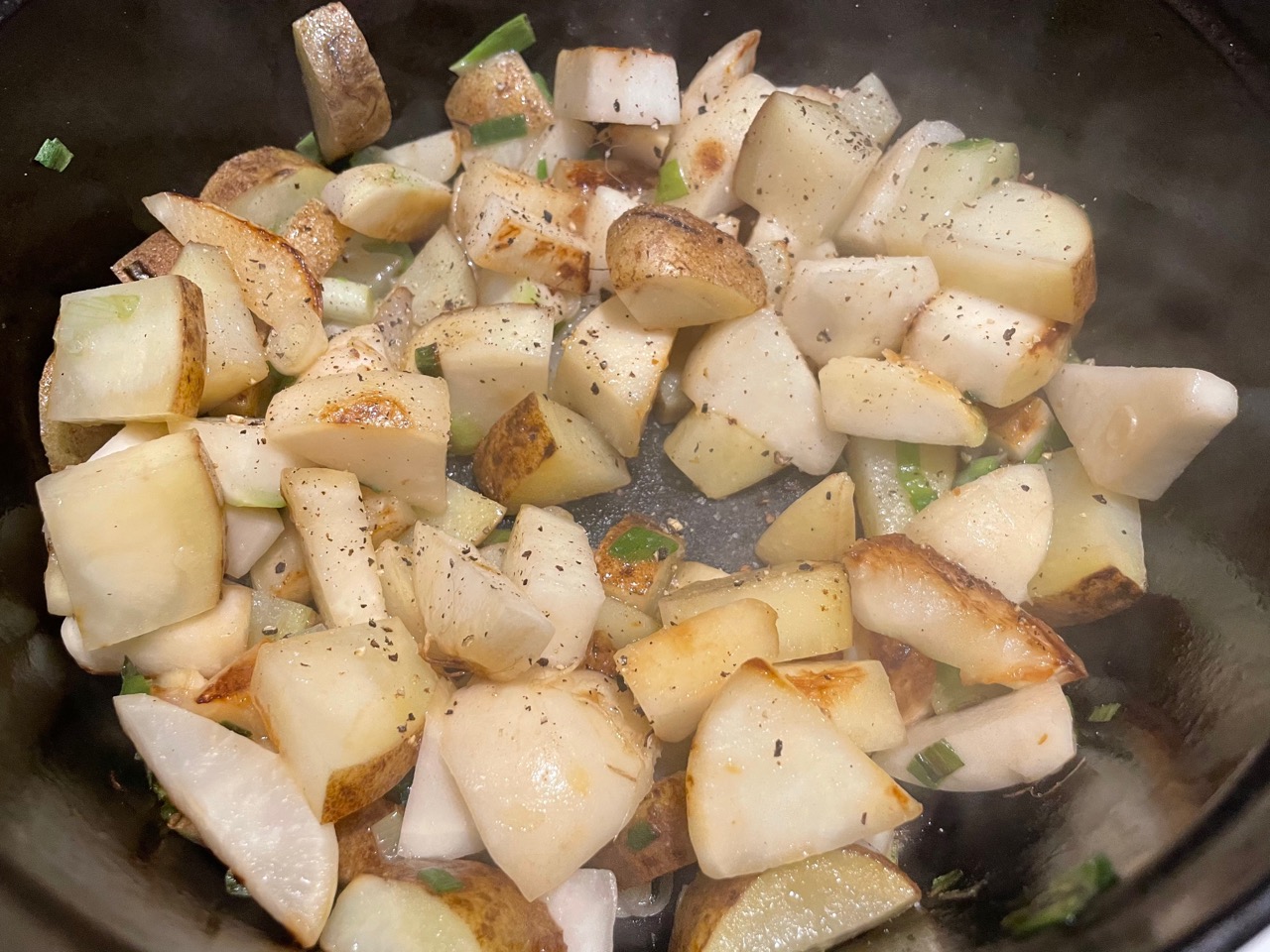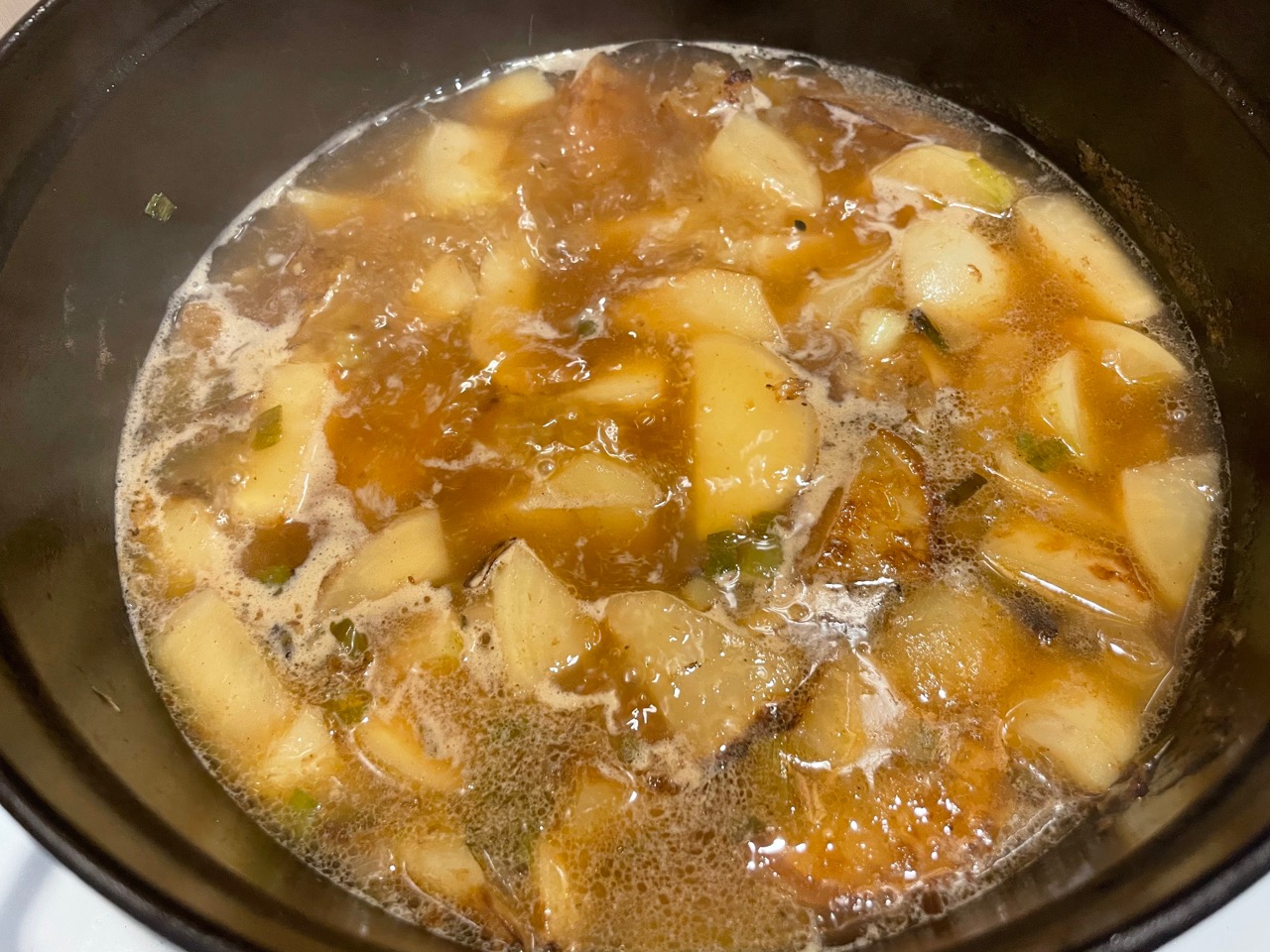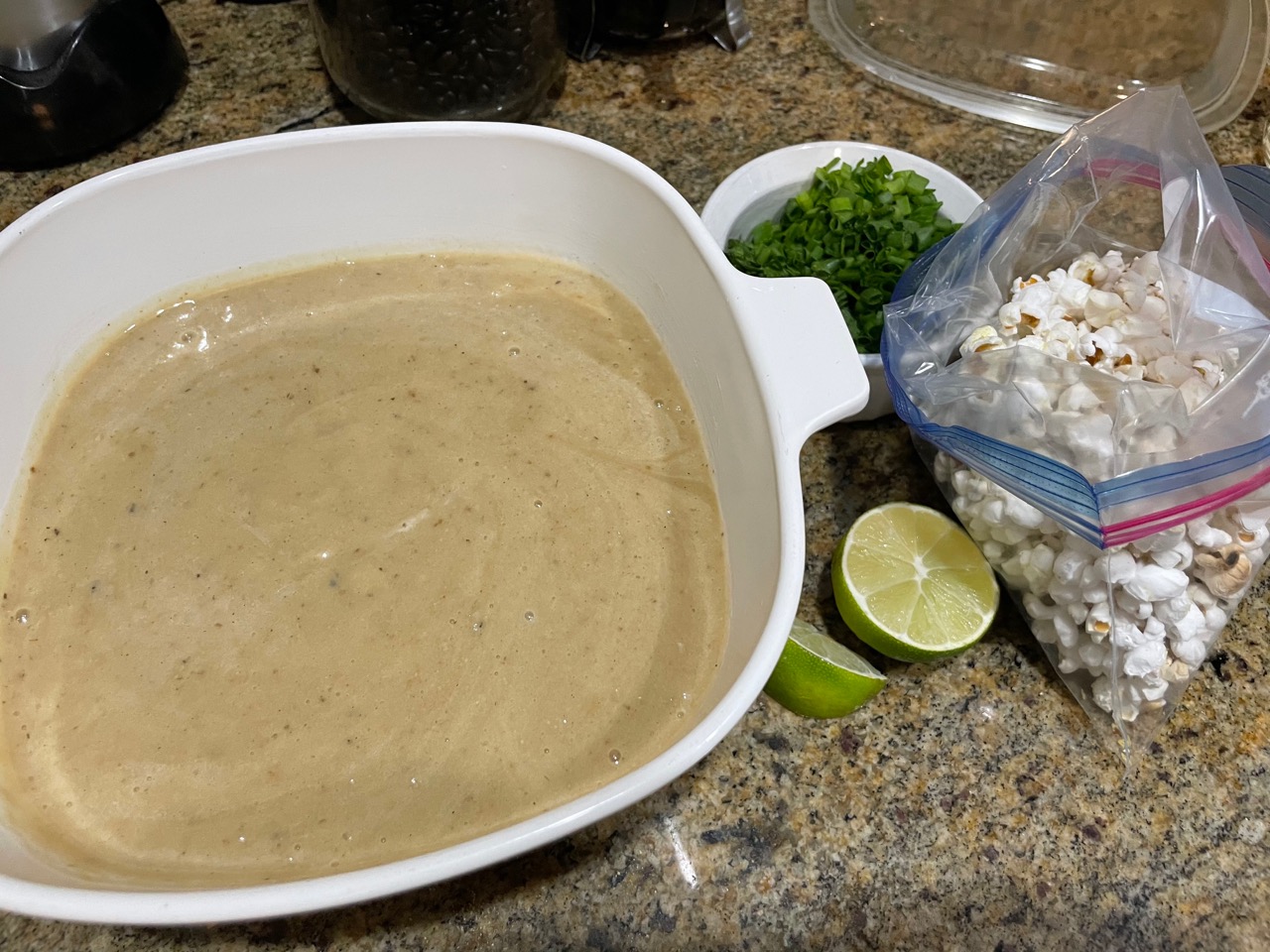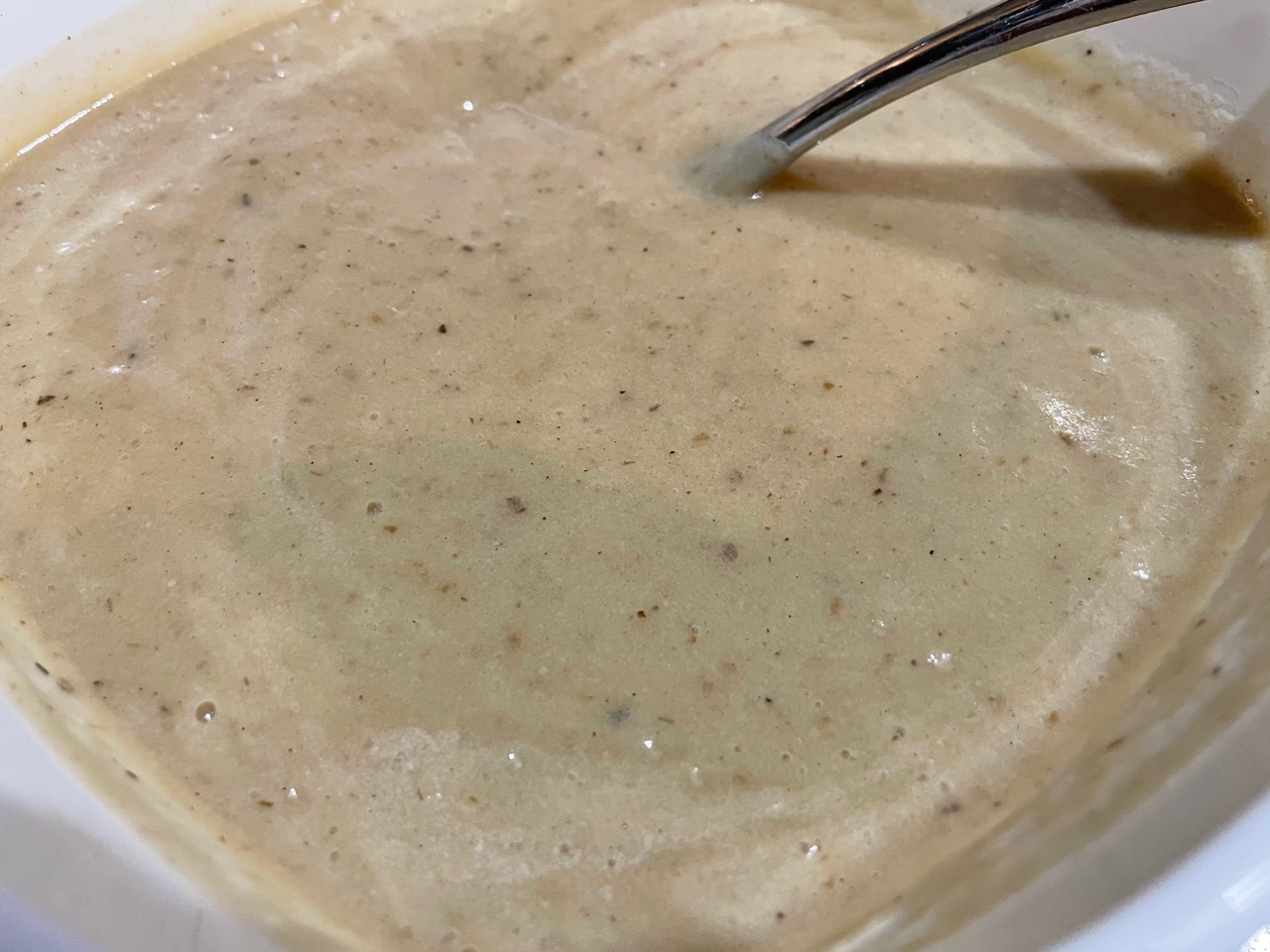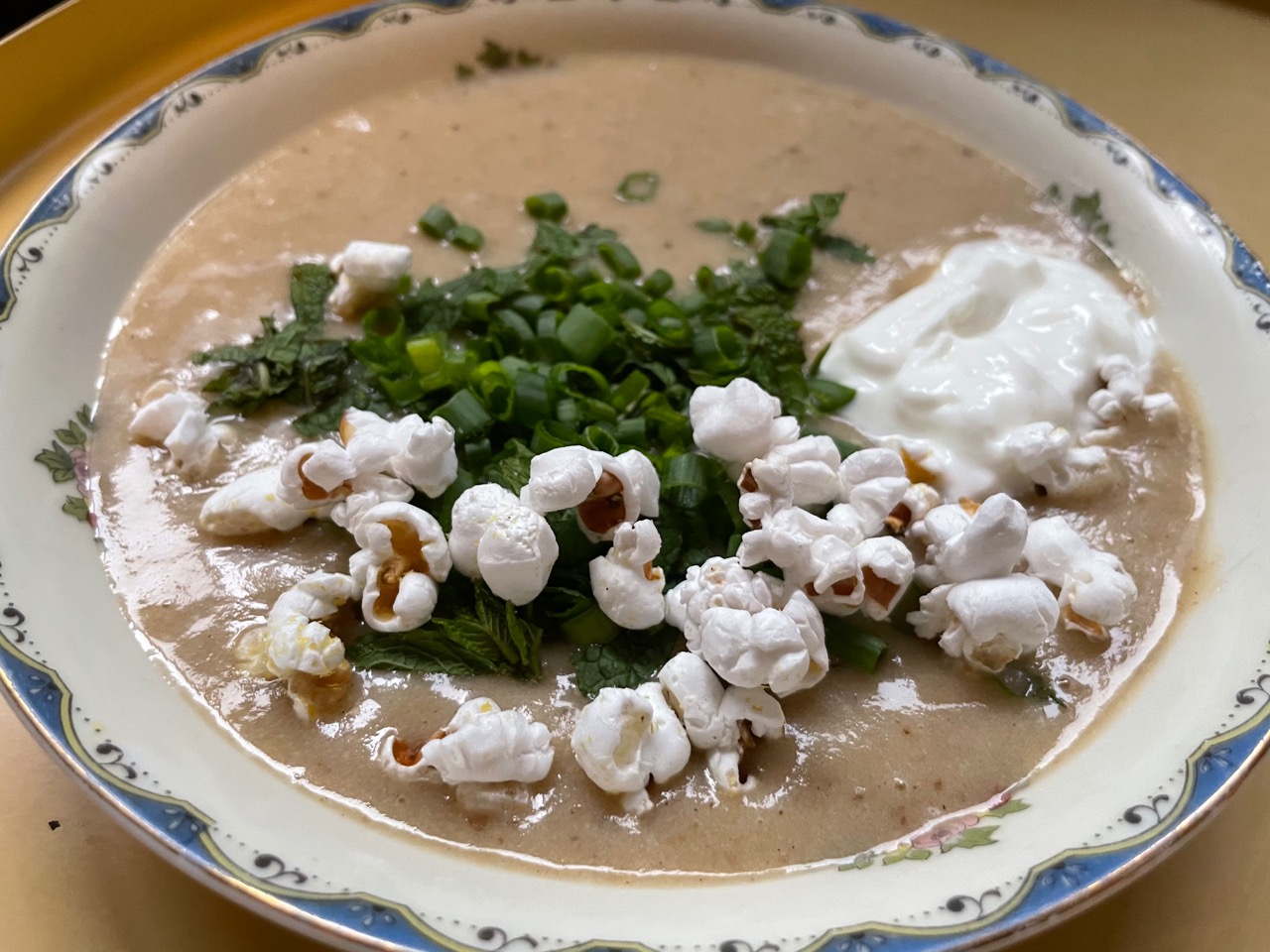 Ingredients:
splash of oil
3 turnips, chopped
1 large russet potato, chopped
2 large scallions, diced
3-4 cups of fish stock (or stock)
½ cup milk
toppings: green scallion ends, fresh mint, stale popcorn, Greek yogurt, limes, etc.
In a medium hot pot, warm up the splash of oil and then add in the turnips, potatoes, and white ends of the scallions. Cook them down for 15 minutes until they start to brown up, stirring and seasoning.
Add in the fish stock and bring to a boil. Simmer for 20 minutes or until the vegetables are softened. Let it cool down. Stir in the milk, but make sure it is cool, like room temp not smoking hot.
Then blitz it up. My immersion blender is broken so I did it in batches in the magic bullet. Magic.
You can eat it room temperature or you can cool it down and eat it cold from the fridge.
From. The. Fridge. (so hot out)
Add toppings! A dollop of Greek yogurt? A spritz of lime? Some stale popcorn? Diced up green ends of the scallions? Fresh mint?
Choose your own adventure..
(*always make fish stock with your fish bones)