My classic chicken carcass soup. 
First, you make a whole chicken, carve, & eat (who didn't make a chicken on Superbowl Sunday?)
Then, you boil the carcass in water for a while – broth! And pick through the drained carcass for some leftover chicken to put in the soup.
Now, add some turmeric to cure your cold (and turn the soup a little orange..)
And I urge you not to be afraid of the -yes, dead– ginger nub. I just threw it in the pot for an extra punch. Just pull it out before you eat it.
Stay warm out there..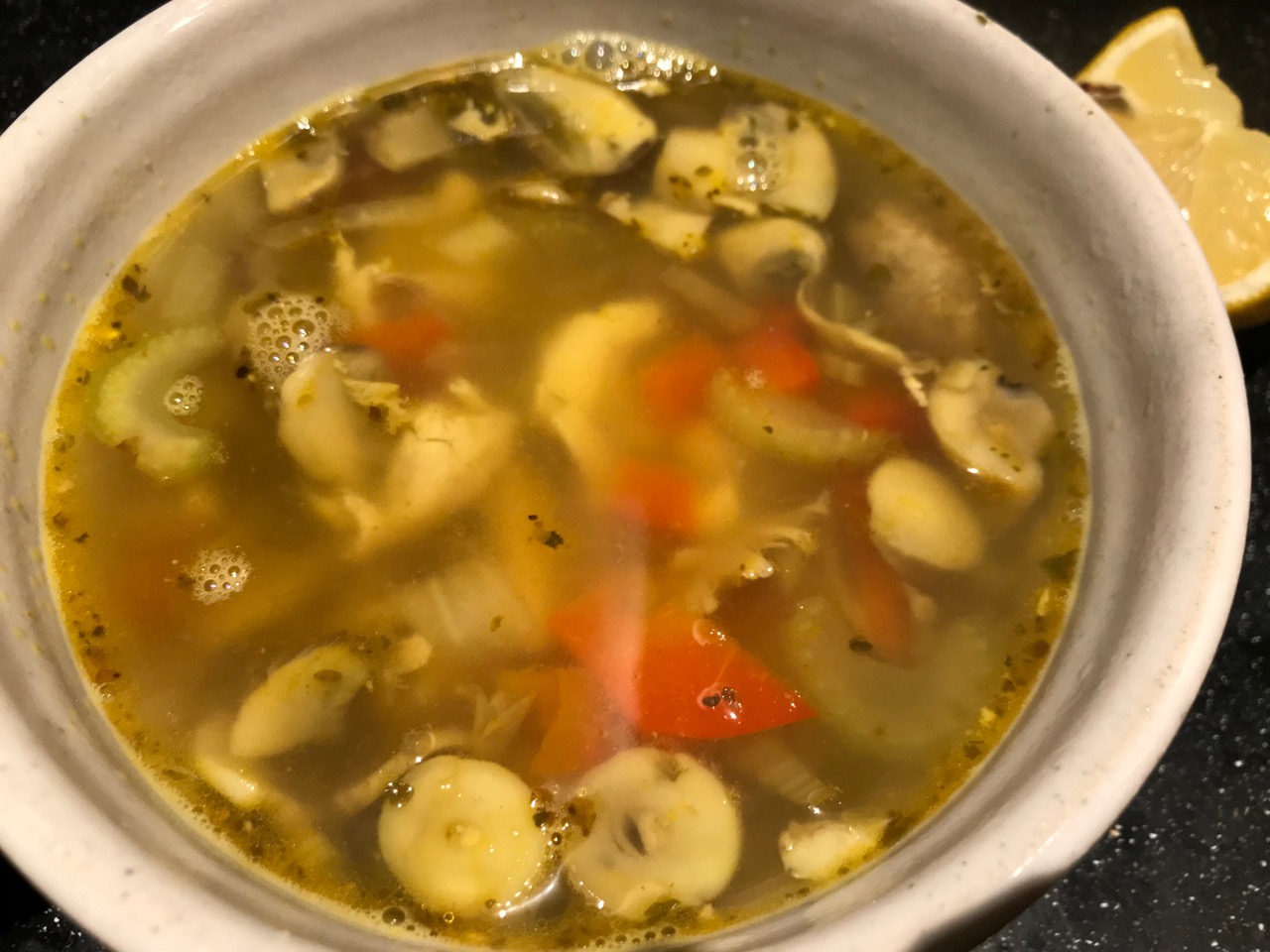 Makes 2 good sized meals!
Ingredients:
splash of oil
a handful of mushrooms, sliced (I love cremini)
1 medium sized carrot, sliced
1/4 onion, sliced
1/2 celery stick, sliced
1 large garlic clove, sliced
a big pinch of turmeric
4 cups chicken broth (or stock or water, but this homemade broth is something!-just simmer the carcass for an hour or two)
1 cup leftover chicken, shredded (picked from the carcass? or maybe a breast)
1 ginger nub (if yours is still alive, you can peel it and slice it thinly for even more punch- mine had been in the fridge for a while so I just threw it in whole)
1/4 lemon, squeezed for juice
In a medium hot pan, add the oil and, once hot, all the veggies and garlic. Season well with salt and pepper and stir in the turmeric. Let that cook for just a few minutes until the vegetables sweat out a bit but still stay crunchy- just 5 minutes.
Add the stock and the ginger nub and bring to a boil. Stir in the chicken and turn down the heat. Cook just a minute or two until it heats through.
Finish with a spritz of lemon and enjoy!
Make sure to fish out that ginger nub before eating..