I have been grilling a lot in this gorgeous weather, but sometimes you just need food to be ready when you are hungry. Minimal work involved.
Enter Turkey Chili.
I started it at lunch, let it simmer a bit, turned it off, and there was dinner when I wanted it, whether it was at 3pm or 6pm or 10pm.
Or all of them..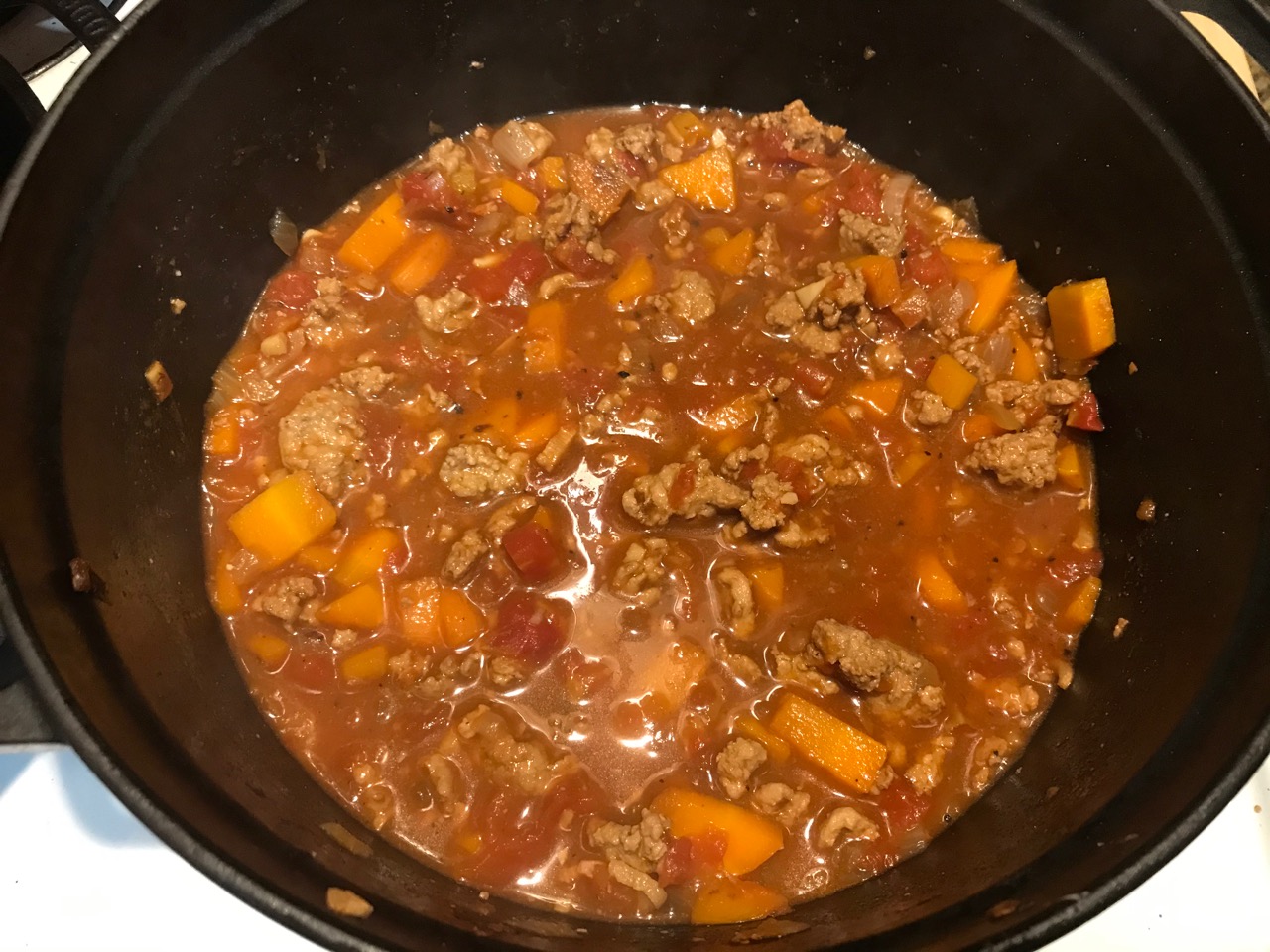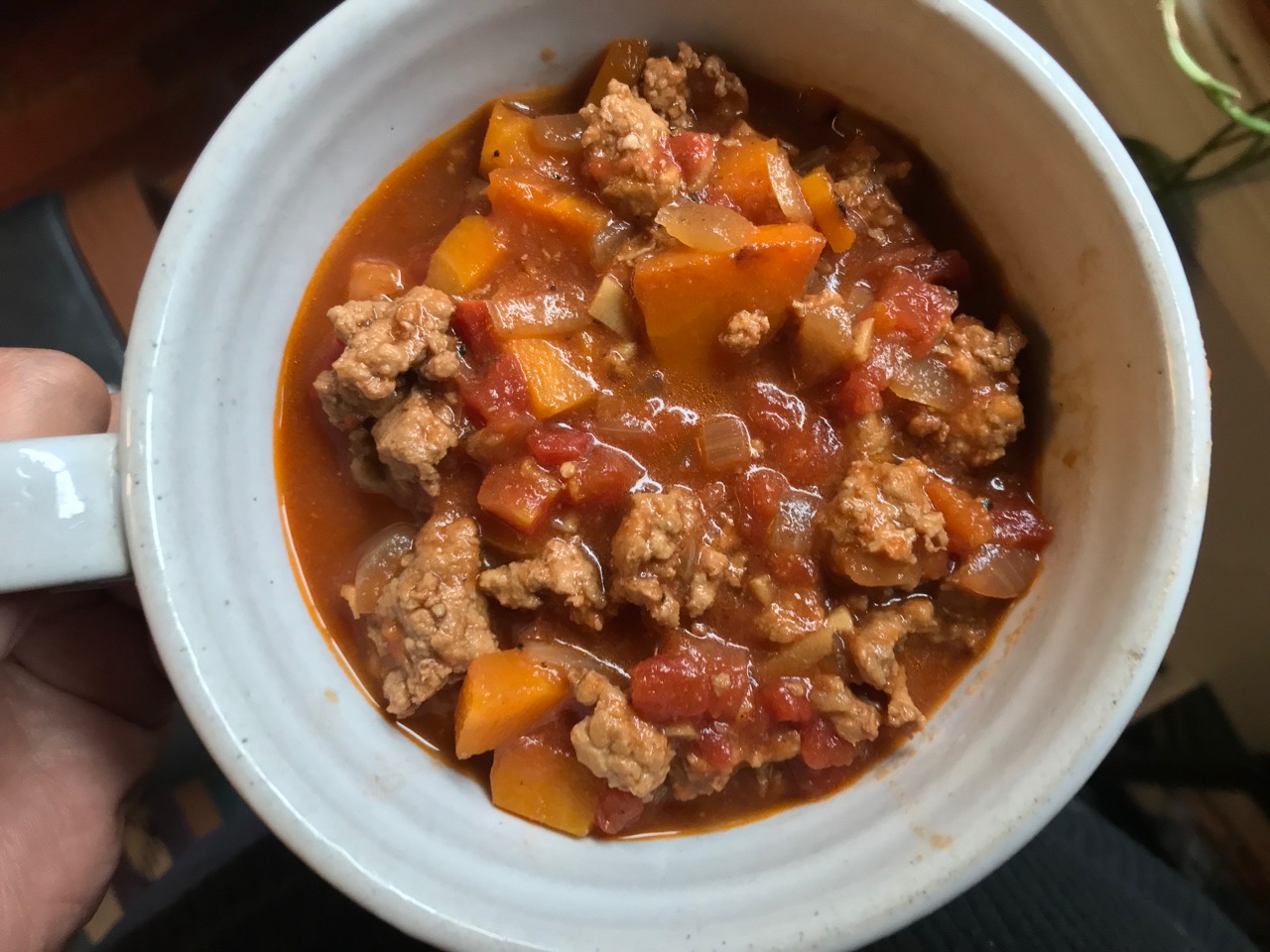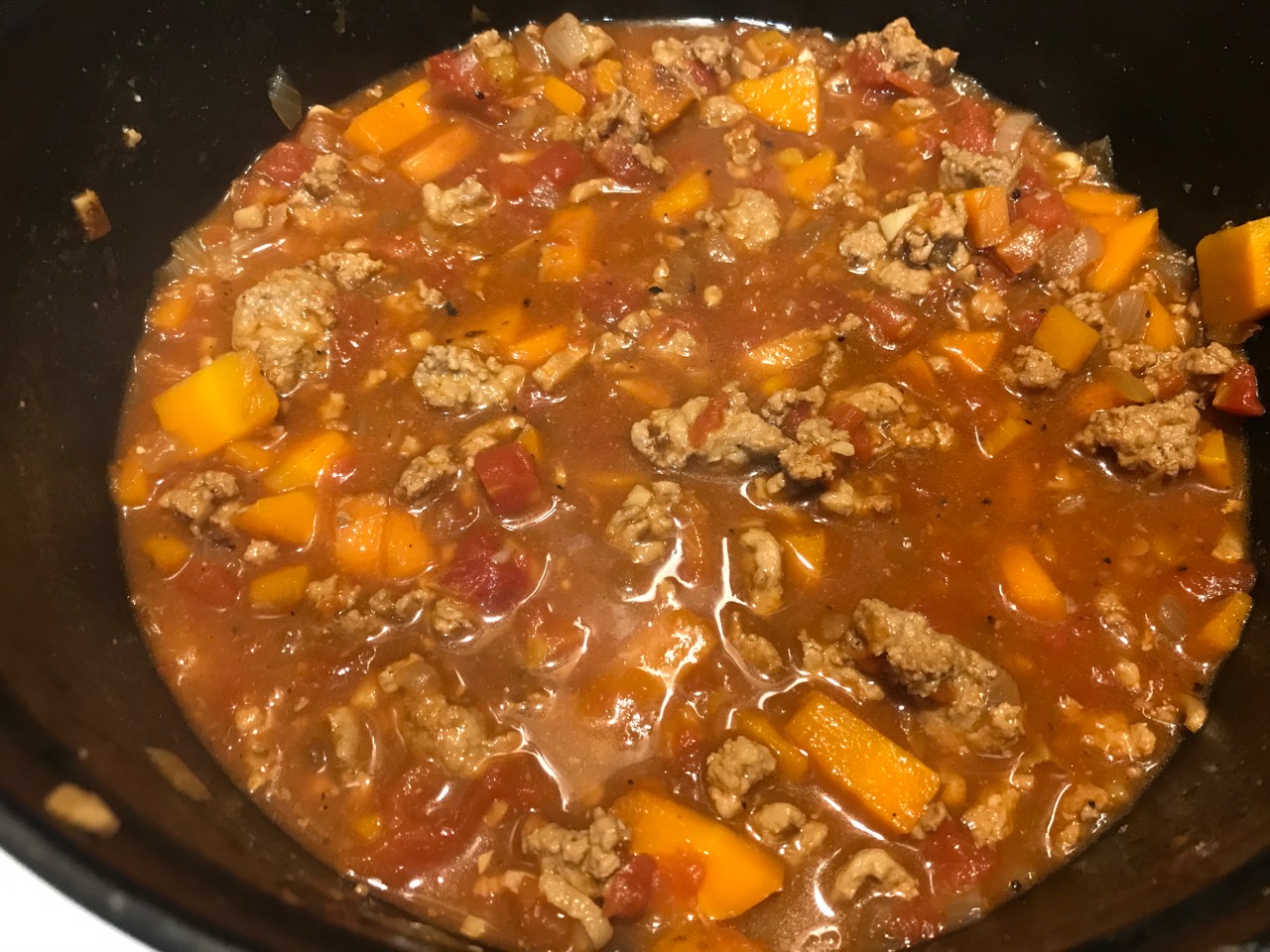 Makes 3 lunch size portions.
Ingredients:
splash of oil
2 medium carrots, chopped
½ onion, diced
garlic! diced
½ pound turkey
some spices: cumin, turmeric, coriander, chili pepper, red pepper? (what do you want it to taste like?)
1 can of diced tomatoes
4 cups chicken stock (homemade if you have it hanging out in the freezer; don't have it? use water!)
splash of soy sauce
To a dutch oven (or pan), add a splash of oil and sweat out the carrot, onion, garlic for a few minutes; add other vegetables!
Add the turkey and cook through, breaking it up as you cook it. Add spices and mix it all in, cooking for a few more minutes until it looks like it is browning up but not burning.
Splash in the soy sauce to deglaze.. Use that spatula to get all the bits up off the bottom of the pan and mixed into your meat veggies.
Drop in the stock and tomatoes. You want it to just cover the mix.
Bring to a boil and then turn it down down low until it just a simmer for 20 minutes or so, until you think it is done. Season to taste; maybe add another tiny splash of soy sauce to finish (I like to do this).
Turn it off! Then feel free to leave it sitting on the stove through the evening and let people eat it when they want to..
Easy. Lazy. Dinner.