It might be hard to eat, to bite down on, to fit in your mouth, but it is totally worth it.
Especially when you make a chicken, a really large Zuni Cafe Chicken or a Chicken in Coconut Milk with Lemongrass (and then Chicken Coconut Soup and Mango Enchiladas)
And you can layer all kinds of good things in between each chicken slice.
Like a homemade mustard condiment..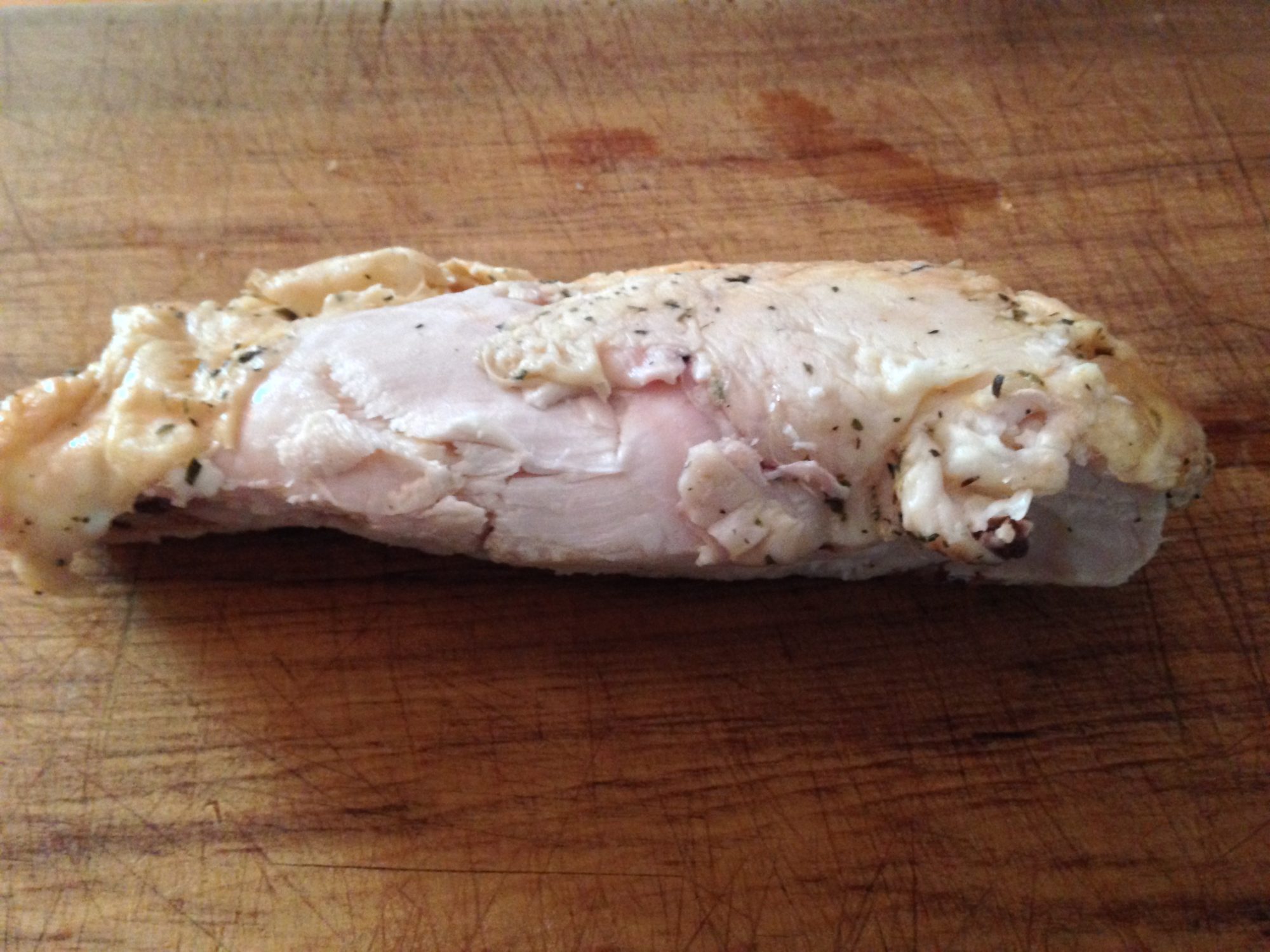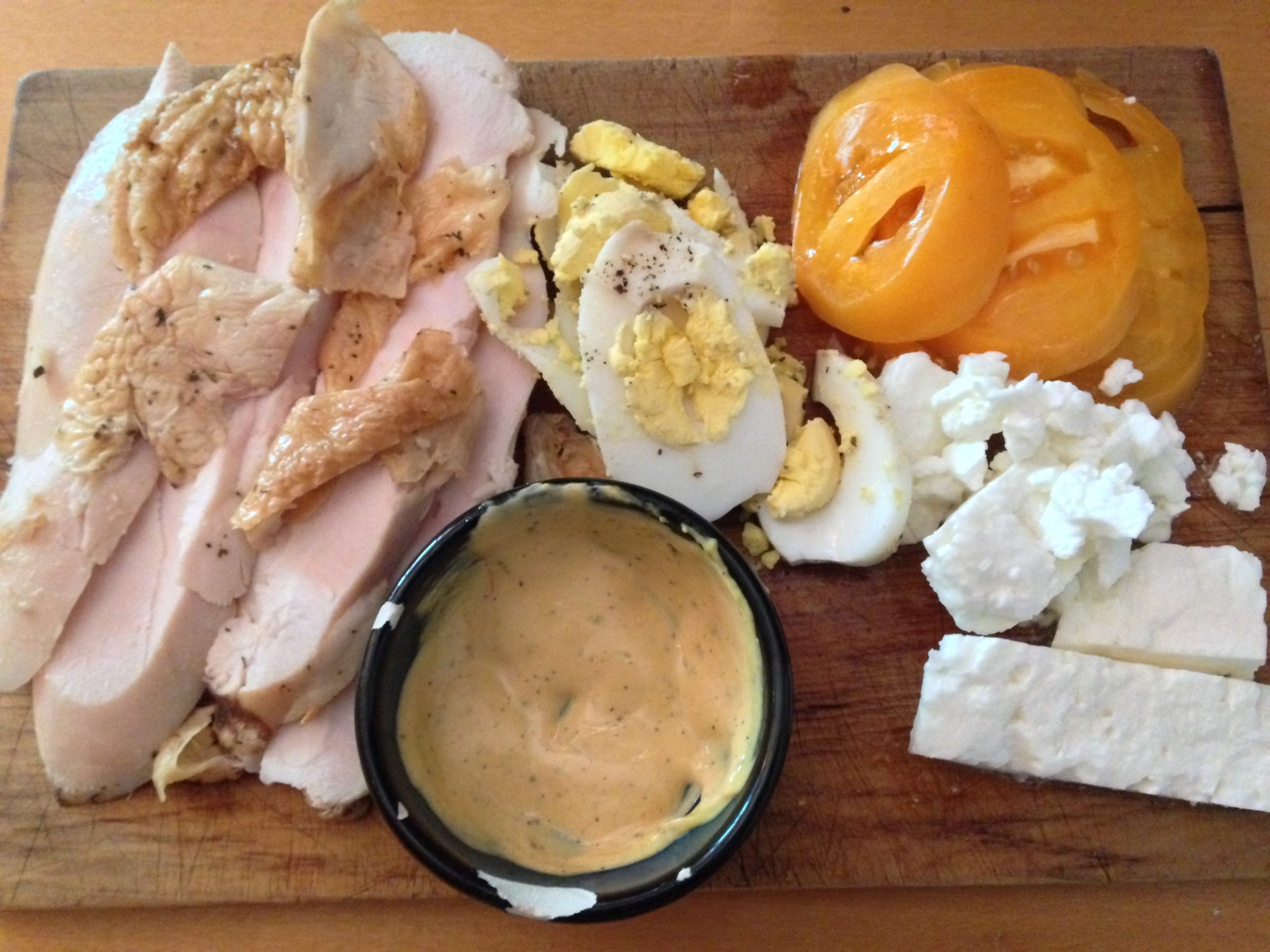 Ingredients:
Sliced leftover chicken breast
Slices of good bread
Slices of hardboiled egg
Slices of feta
Slices of tomatoes
a piece of lettuce
1 fast food packet of mustard (1 tbsp?)
1 small packet of mayo (1 tbsp?)
some hot sauce, about 1/4 tbsp
Mix up the condiment by stirring together the mustard, mayo, and hot sauce. Season and spread on the bread. Then stack on the egg, chicken, tomato, chicken, feta, chicken, lettuce. Put it into the oven to toast it up a bit.
Then try to eat it.
Just try, I dare you.