This two ingredient dressing will blow you away.
Eat it drizzled on pork cutlets, curried couscous, and a tomato melon chutney.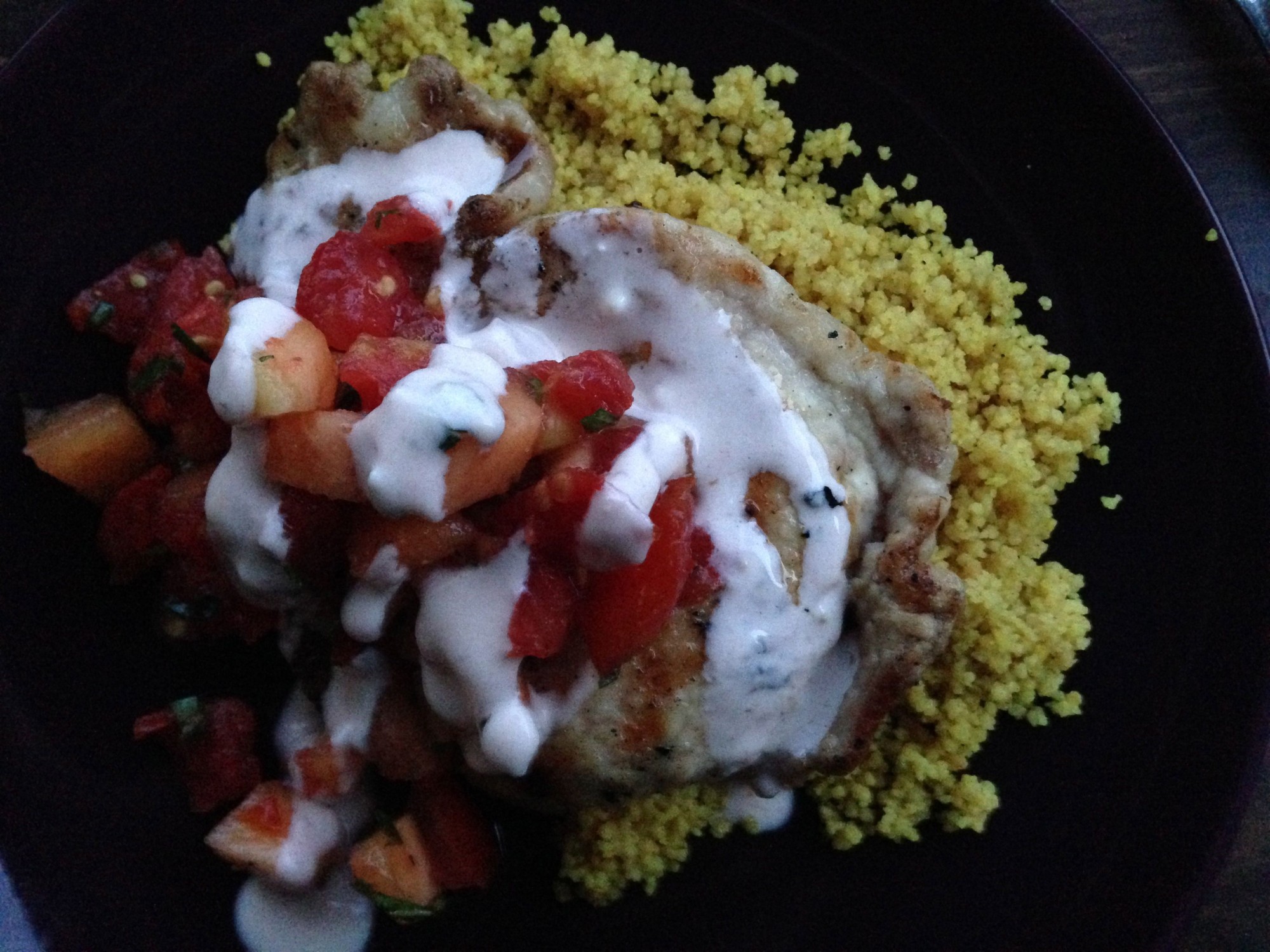 Ingredients:
1/2 oz goat cheese
1 tbsp juice of chopped tomatoes
3/4 cup fresh ripe tomatoes, small chop
salt
3/4 cup melon, small chop
pork chops
flour
couscous
curry powder
fresh ground pepper
First, you chop the tomatoes and salt them really well. Let them sit for 30 minutes at room temperature, and then pour out the juices. Mix the juice with the goat cheese with a fork, whipping it together until smooth. Season to taste.
Cook the couscous with the curry powder.
Mix the tomatoes with fresh melon, season with salt and pepper. Then pound the pork chops down so they are very thin and lightly dip in flour to coat. Put in a really hot pan or a hot grill for 5 minutes, flipping once. Salt them after removing from heat.
Top the couscous with pork, mango tomato mix, and drizzled goat cheese dressing.
It. is. excellent.