You know when you stuff mushrooms and you always have leftover filling remaining? Well, you can eat it out of the container standing in your kitchen, or you can make this..
Here, the remaining stuffing from the Mushrooms Stuffed with Sweetbreads, made with Fried Spicy Sweetbread leftovers.
Mix in some leftover tofu and an egg, and it makes for one hearty breakfast..
Also, this now makes three meals I get to eat these glorious sweetbreads.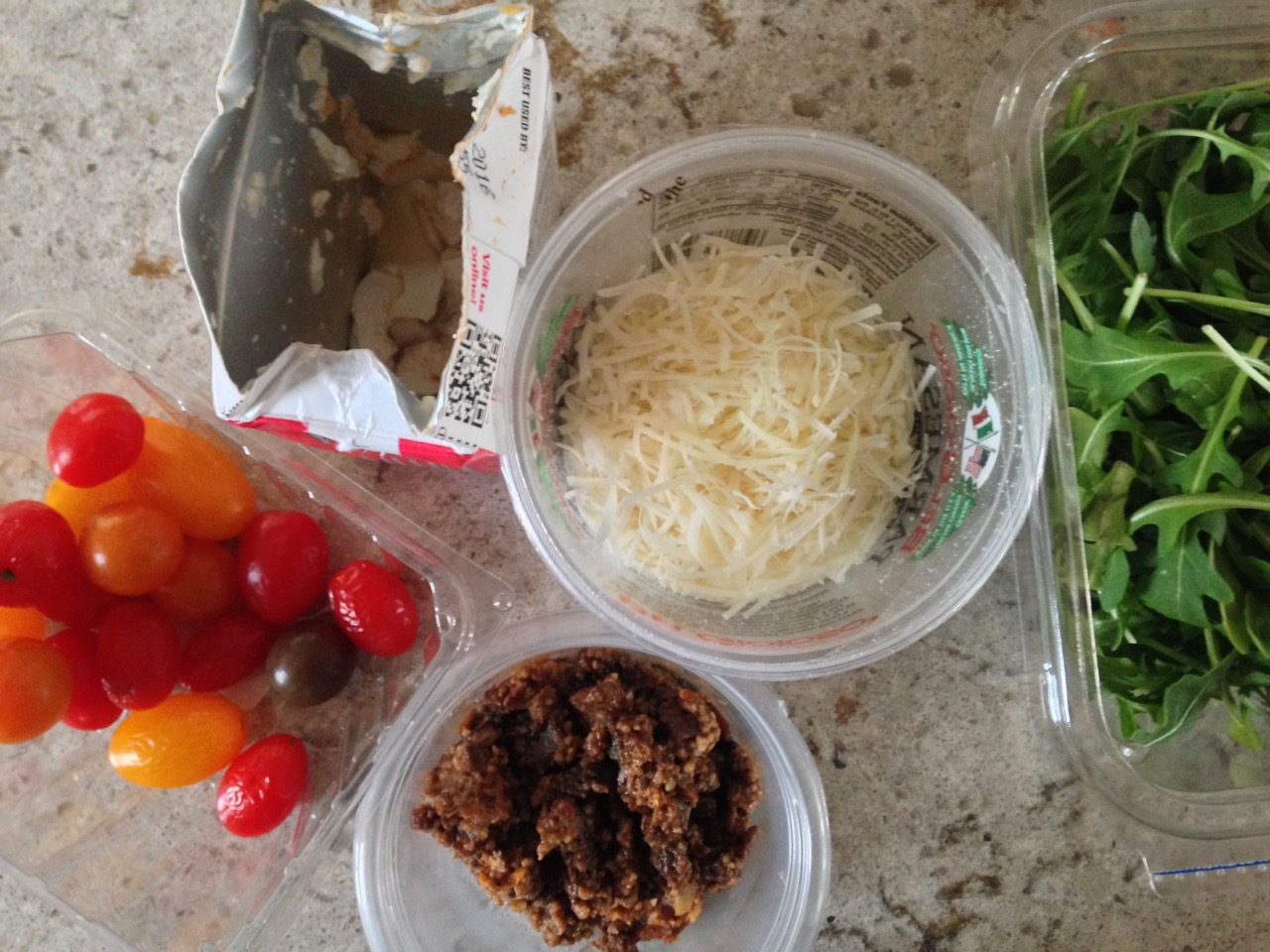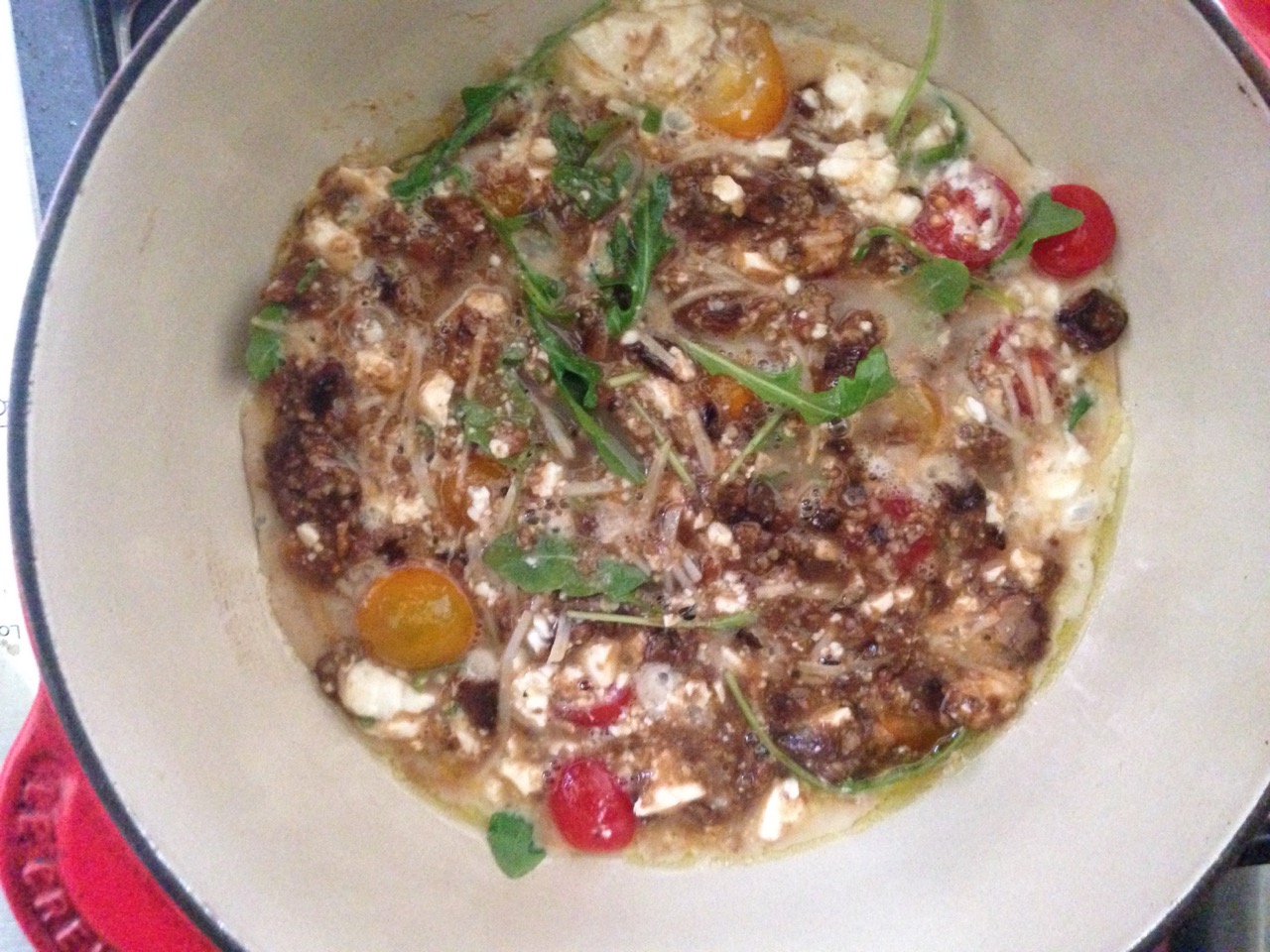 Ingredients:
one egg
a big spoonful of remaining silken tofu
a handful of arugula
a big pinch of Parmesan, shredded
5 or 6 cherry tomatoes, halved
1/2 cup remaining stuffing from Mushrooms Stuffed with Sweetbreads (sweetbreads, goat cheese, avocado, couscous)
1/2 tbsp butter
Melt the butter in pan over low heat. Scramble up the egg with a little water, then mix in the remaining ingredients. Pour into the pan and cook slowly, mixing through constantly until the egg mixture starts to set. Season well.
Makes enough for one..