I was trying to survive the hot hot early October summer, dreaming of fall, and refusing to turn on my stove..
And I had some tofu in the fridge.
This was the first time I kept the tofu 'uncooked' and just ate it cold. It is so very good. And you can eat it with chips or cucumbers or a fork!
The idea for this came from this Curried Tofu Salad.
So many options here.
Refreshing for this late gross summer. Or a week of unhealthy eating.. When is fall coming?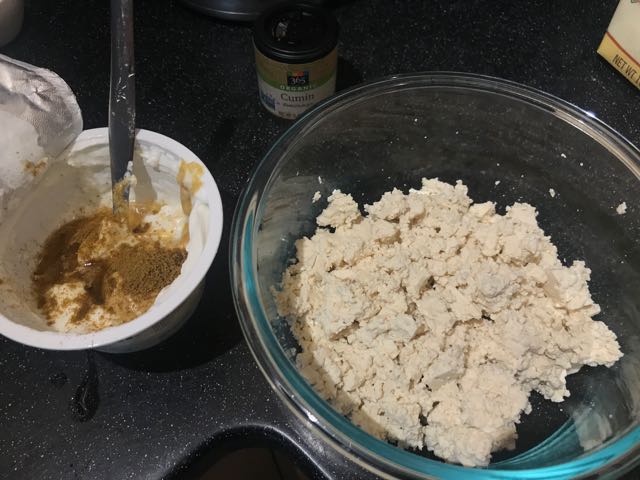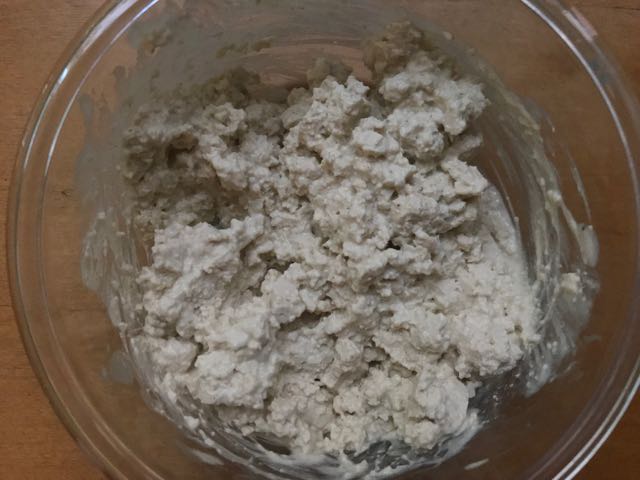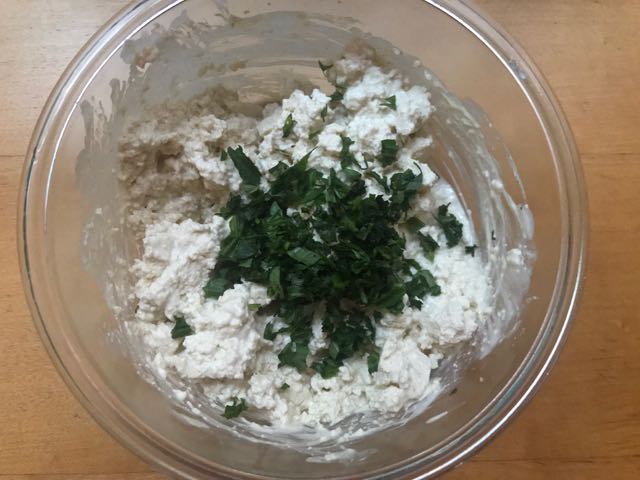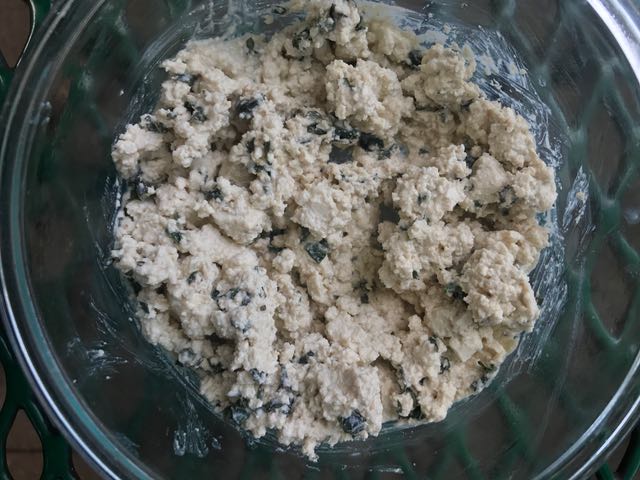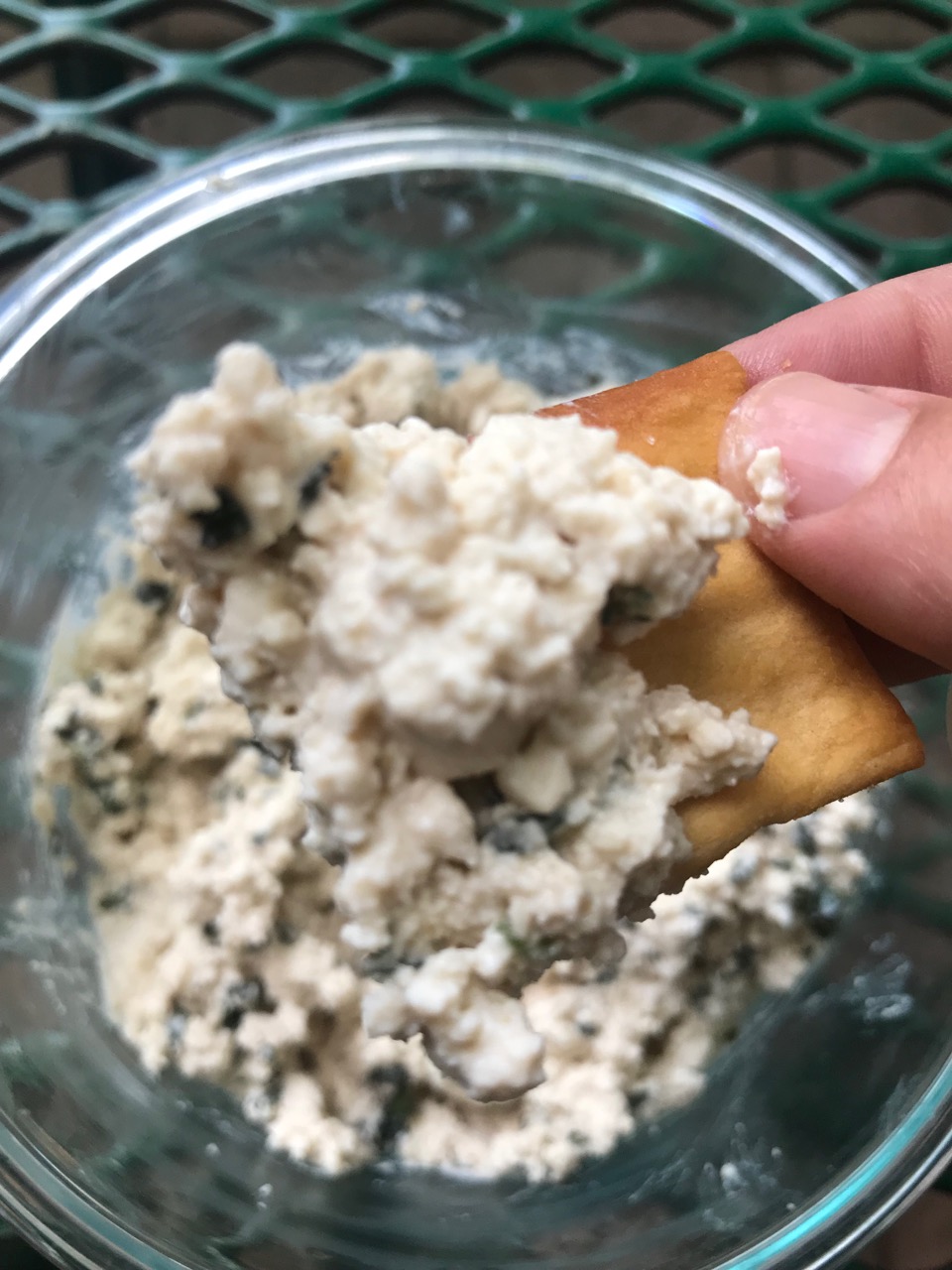 Ingredients:
8 ounces of extra firm tofu
1/3 cup Greek yogurt
½ lemon, juice and zest
¼ tsp Dijon mustard
handful of fresh herbs (basil)
pinch of cumin
Press the tofu between some paper towels for an hour or so. Put something heavy on top, like your cast iron pan.
Put the tofu in a bowl and break it up into small pieces with a fork (or your hand).
In a small bowl, mix the Greek yogurt, lemon juice and zest, mustard, herbs, and spices (whatever you want to add! I just added a pinch of cumin). Then mix it into the tofu. Season with salt to taste.
Eat with whatever you want- cucumbers, chips, slices of bell peppers..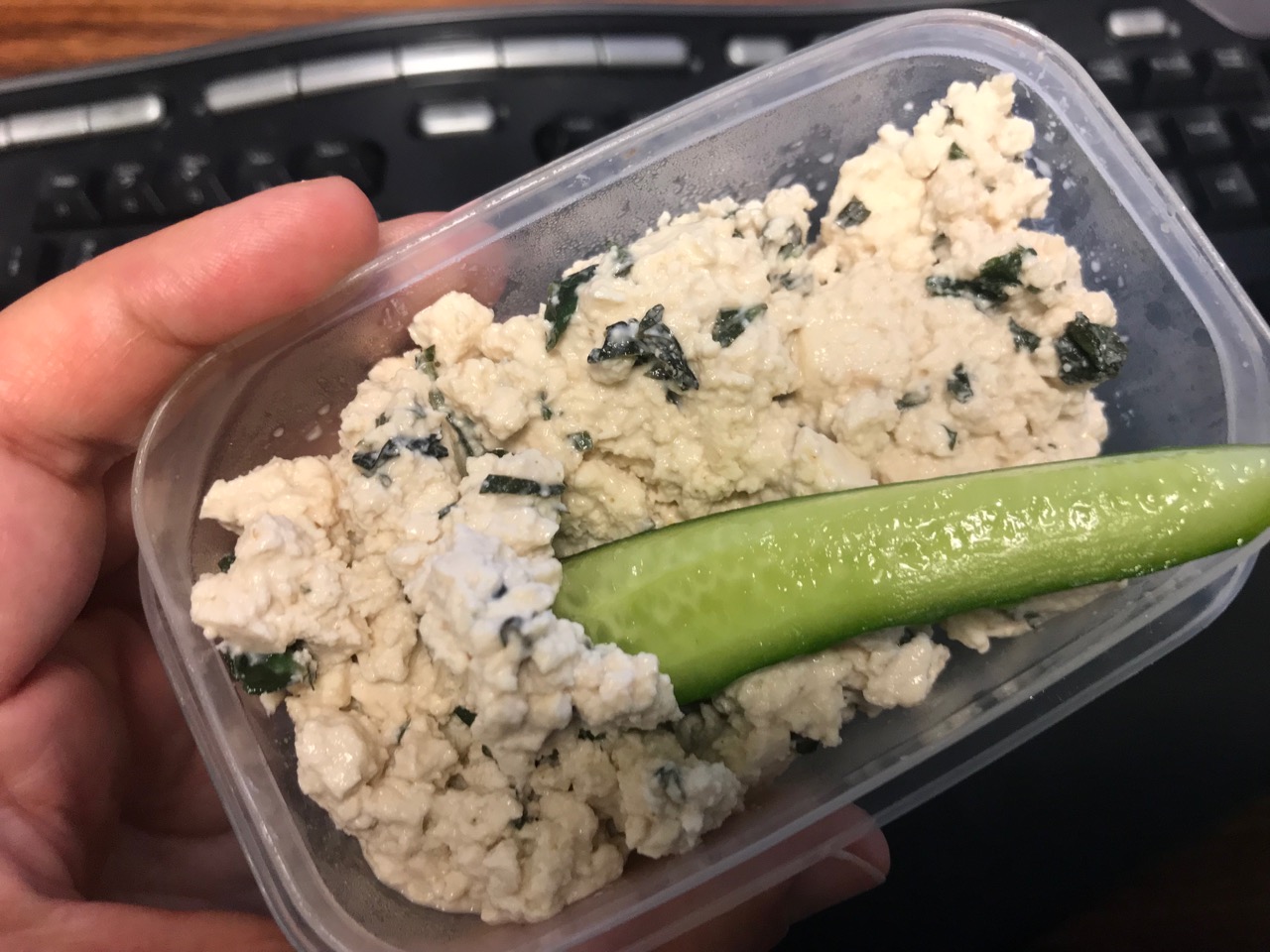 Perfect for when you want to stay away from the stove.