We had some not-so-great chicken tacos last night. Corn tortillas. Salsa on the side.
So, we just fried them up with some eggs.
Anything can be made better that way..
Also, did you know that migas means crumbs? Perfect for leftovers..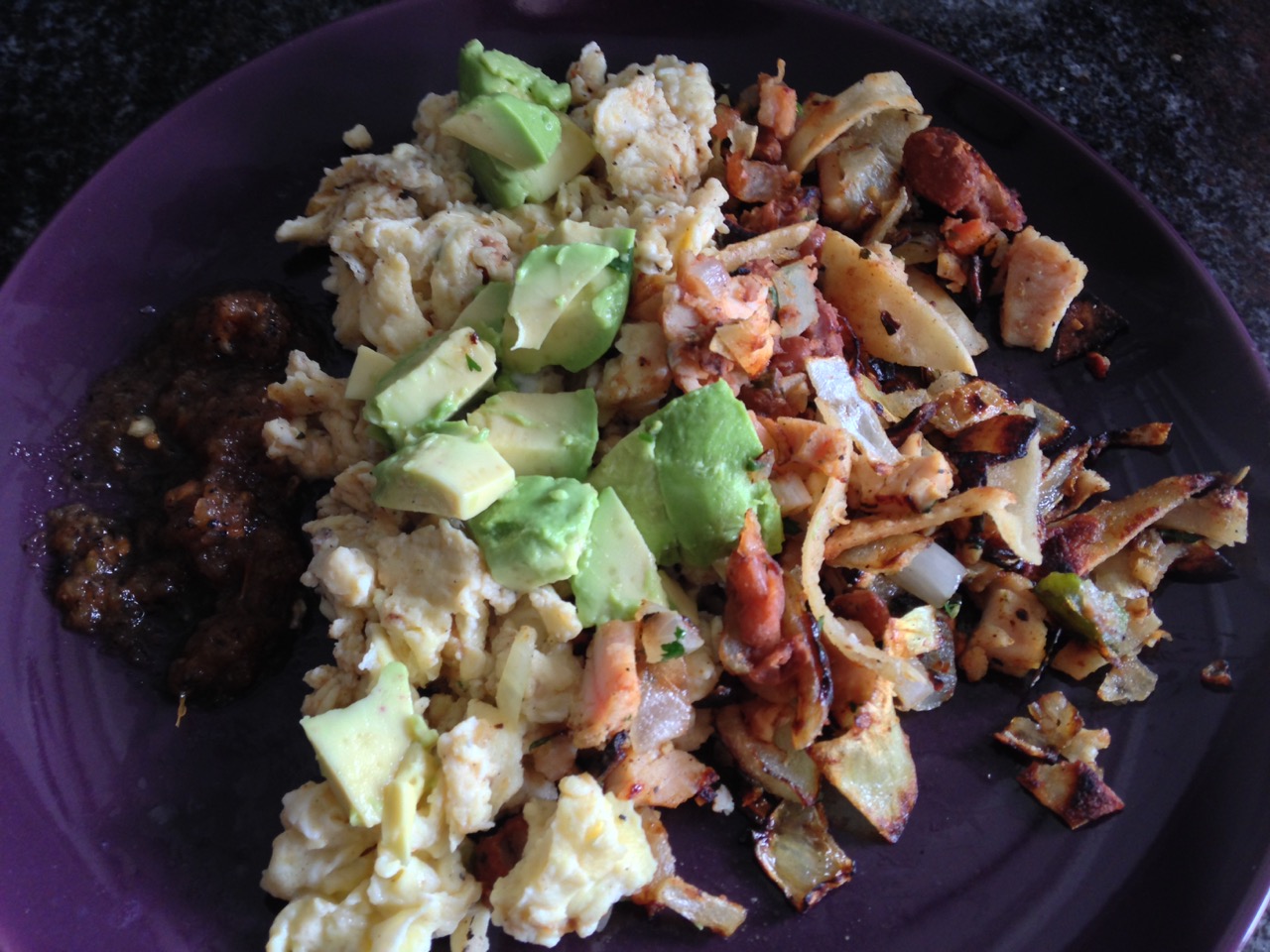 Makes 2
Ingredients:
splash of oil
1/4 onion, diced
1 garlic clove, diced
1 small chicken taco with corn tortilla, deconstructed
a few spoonfuls of leftover beans, optional
2 eggs, scrambled
spoonful of salsa
1/2 avocado, chopped
Deconstruct the taco and cut the tortilla into small strips. Chop up the chicken filling.
In a medium hot pan, heat up some oil, and then add the onion and garlic and cook up for a few minutes. Then add the tortilla strips and fry them up for a few more until they brown and get crispy. Then add the chicken and beans, heating them up.  Season it all.
Once it is all hot, pour out onto plates and turn down the heat to medium low. Then add the eggs. Stir and cook until the eggs are cooked through and then add to the plate.
Top with a spoonful of salsa and some avocado.
Oh and maybe some leftover pico if you have it..