I did not make this up but it is brilliant..
I found it in the new bon appetite magazine (Tater Tot Egg Bake by Hetty McKinnon), and I immediately thought of the delicious and time consuming Spanish Tortilla.
You slice the potatoes and cook them slowly in egregious amounts of oil, in batches, then the onion, then cool, then add egg, then bake, flip, cry, get hungry, clean up, arg.
I am too tired right now for this kind of hard-to-make comfort food.
Enter frozen delicious heart-warming give-you-a-hug tater tots.
Step into that hug.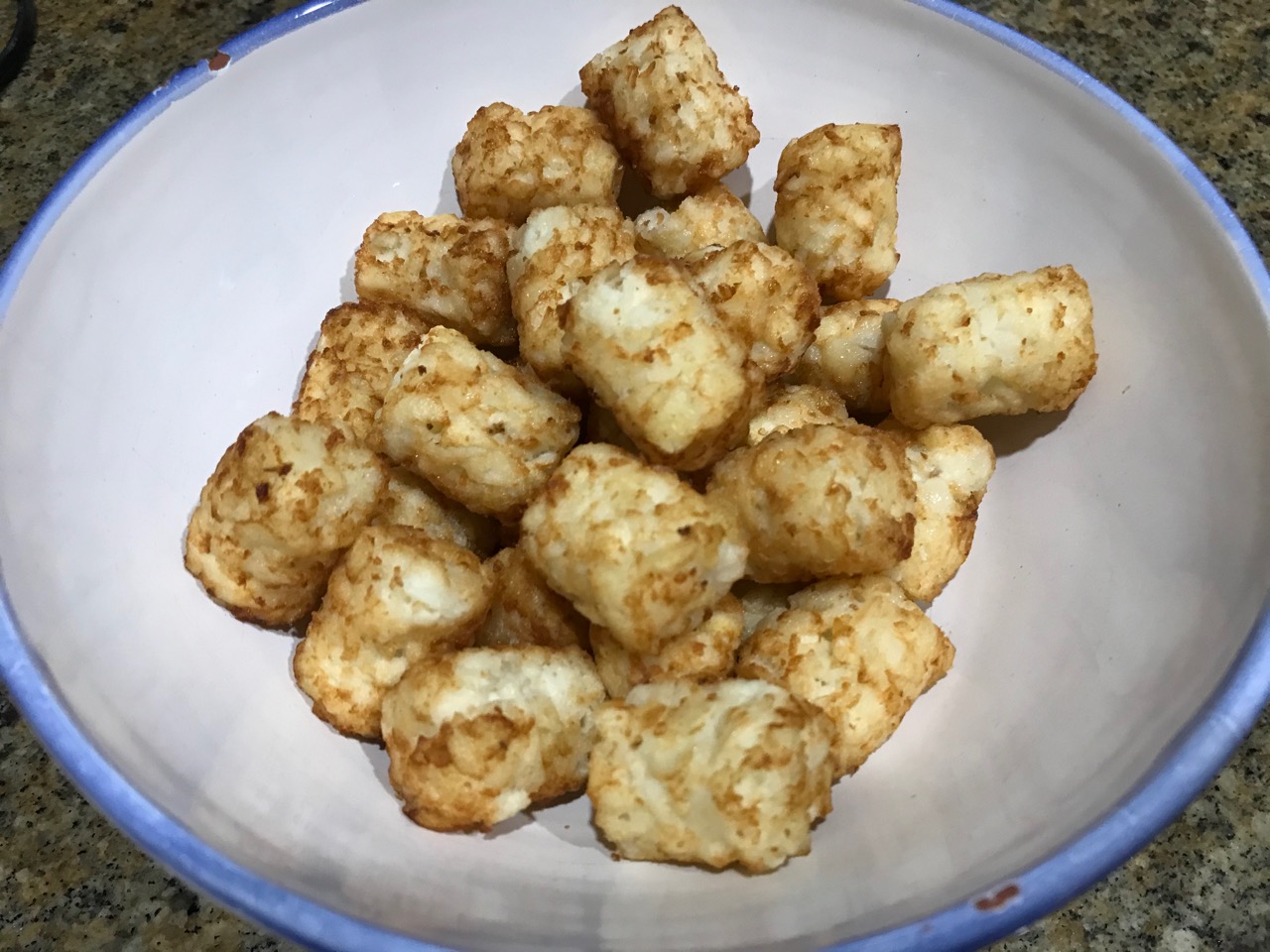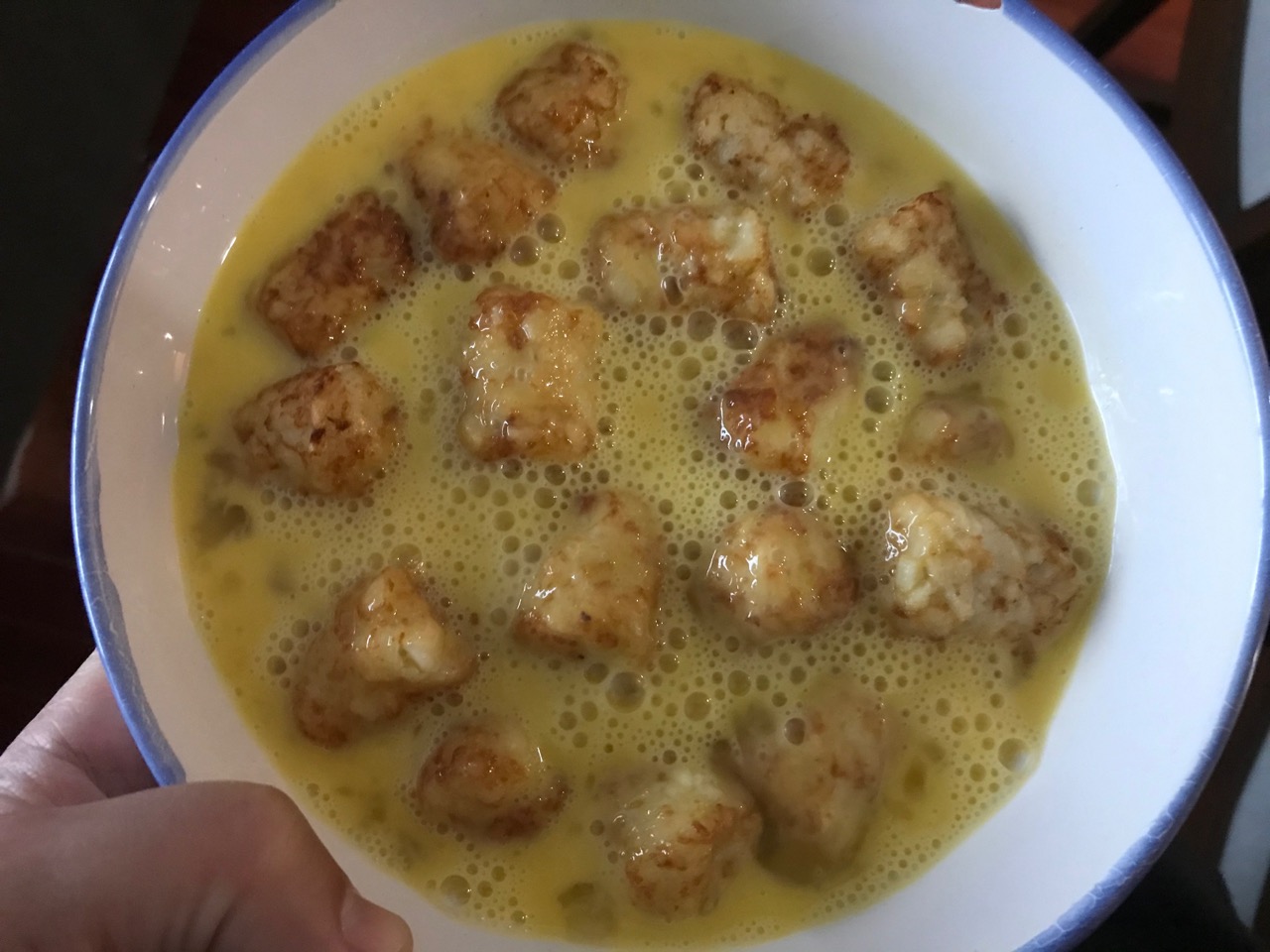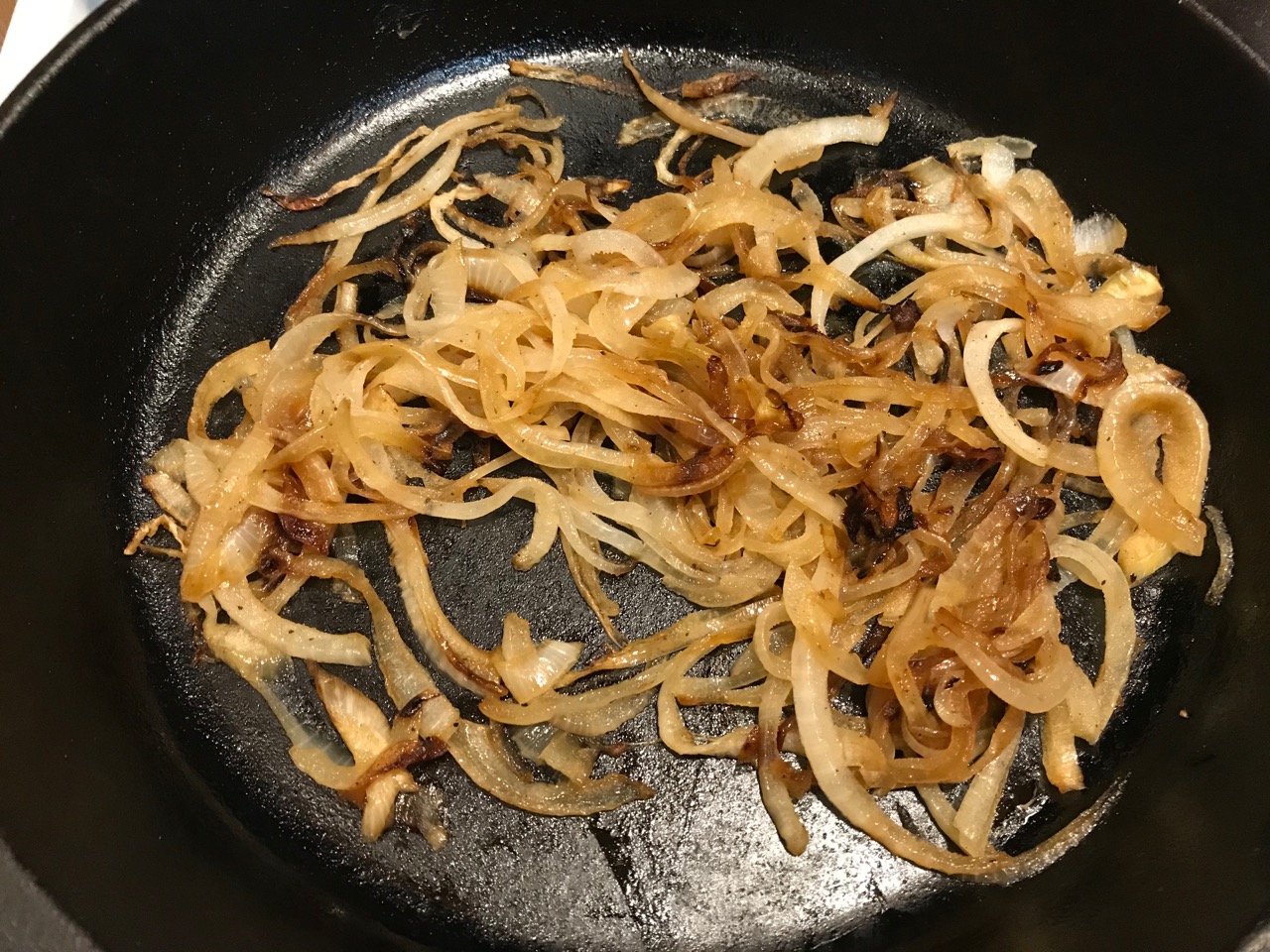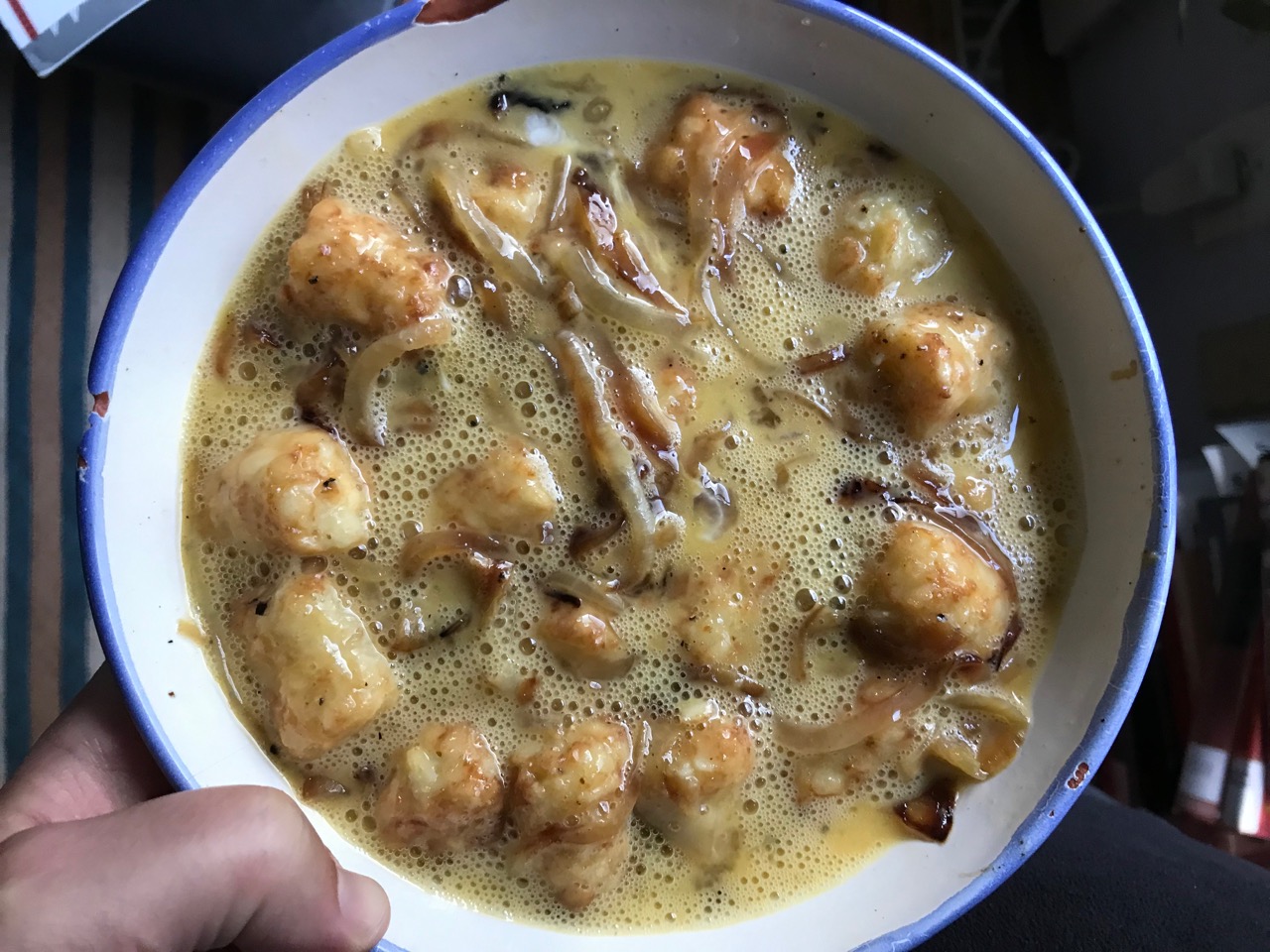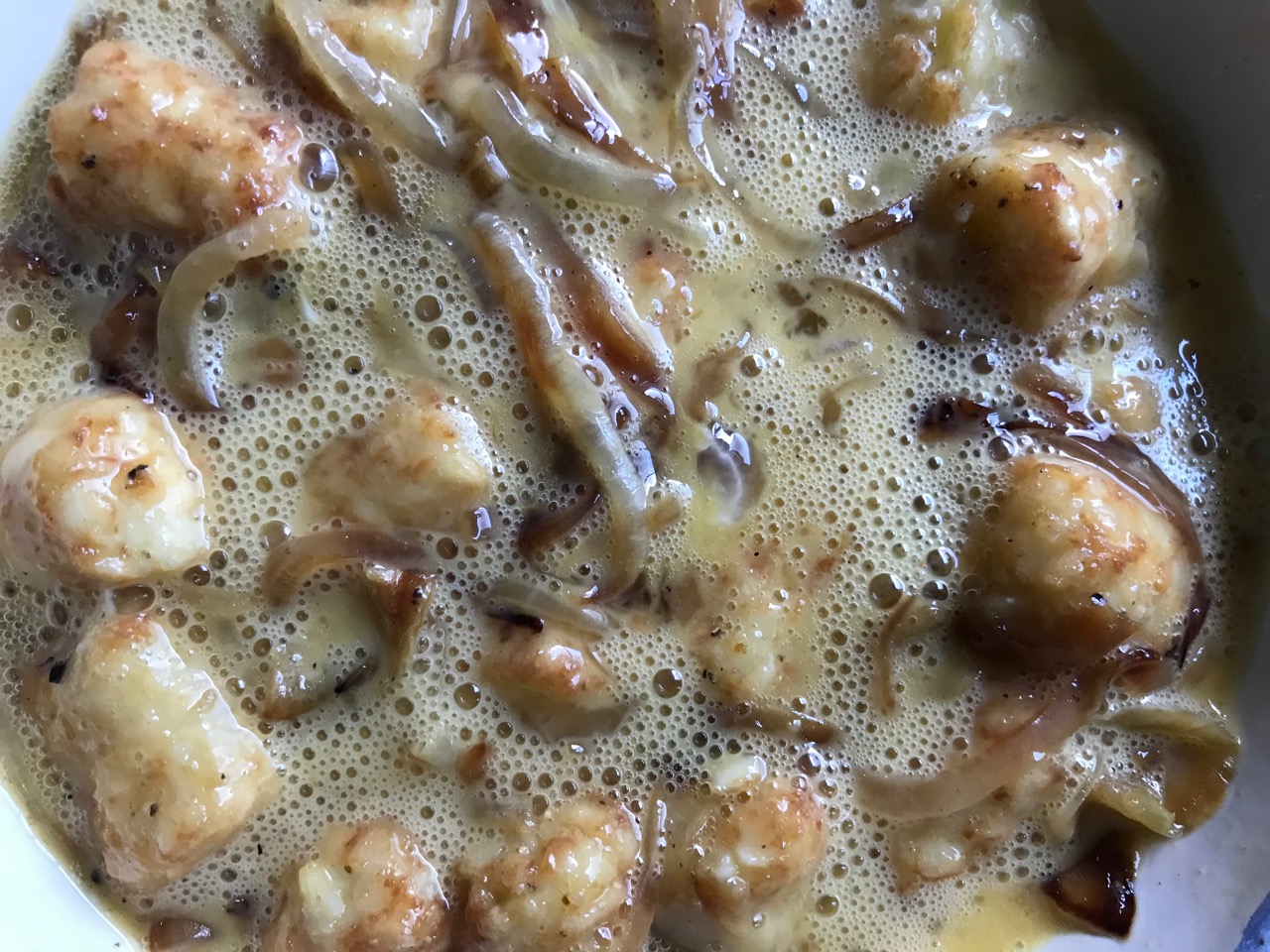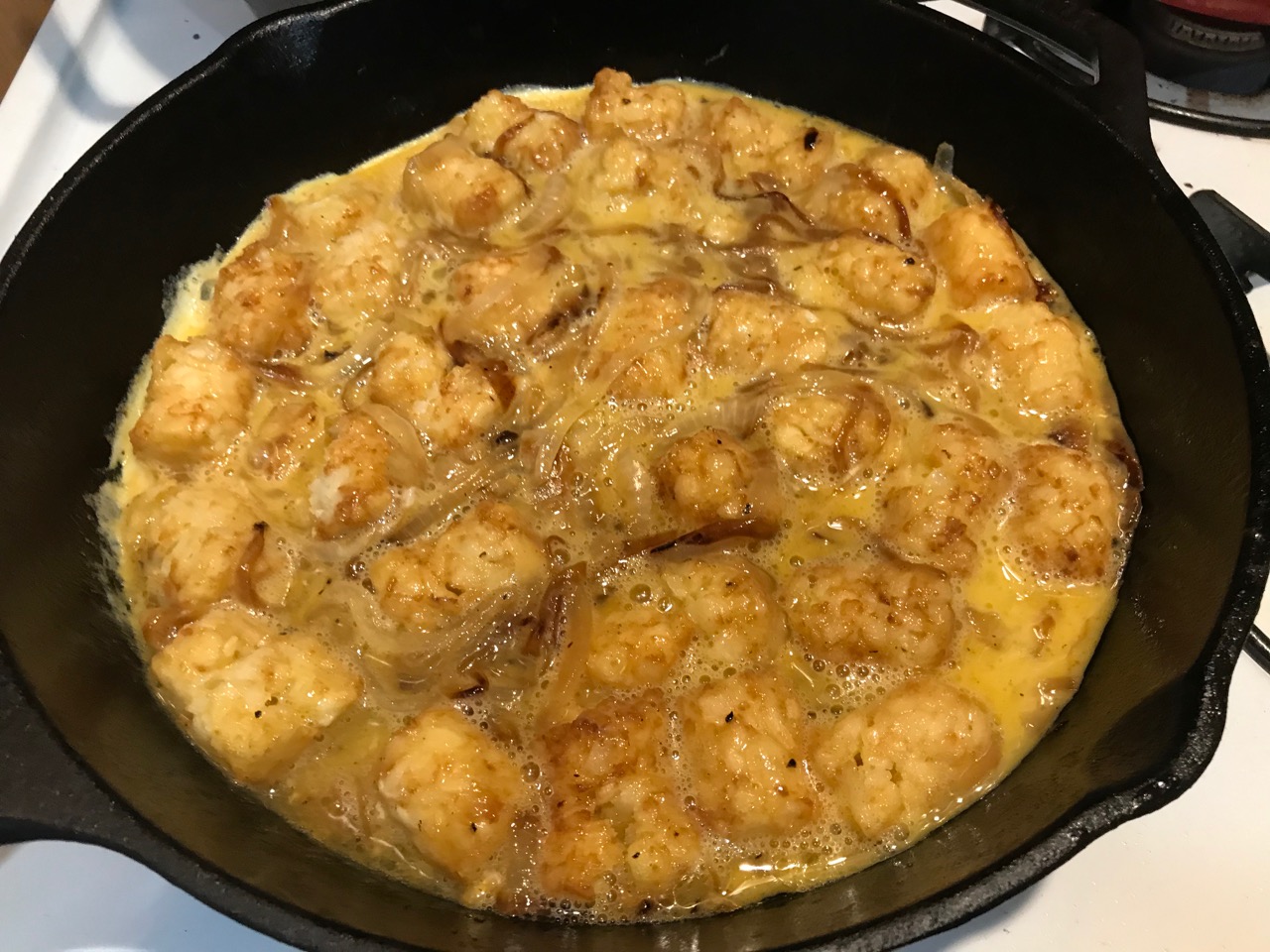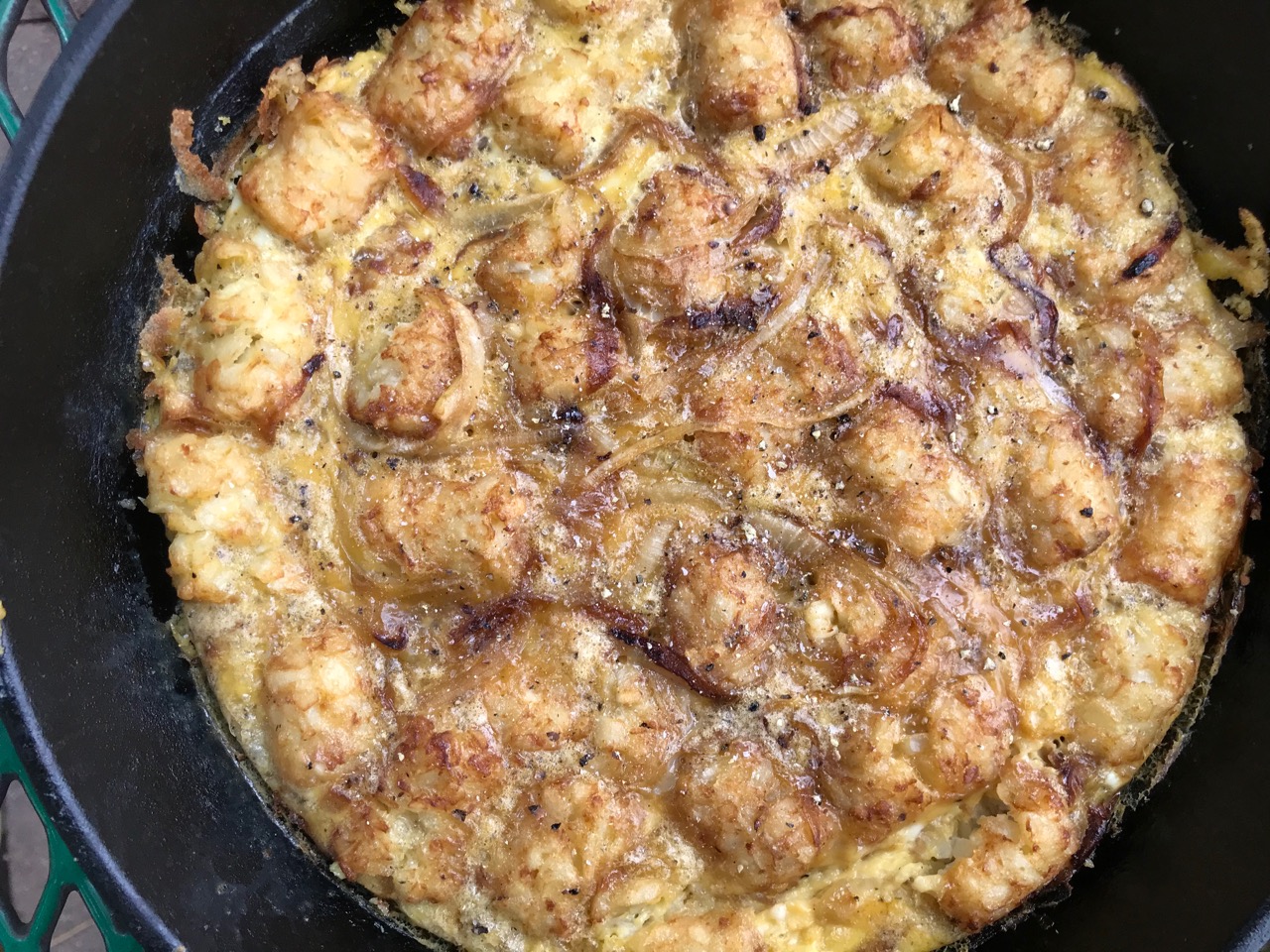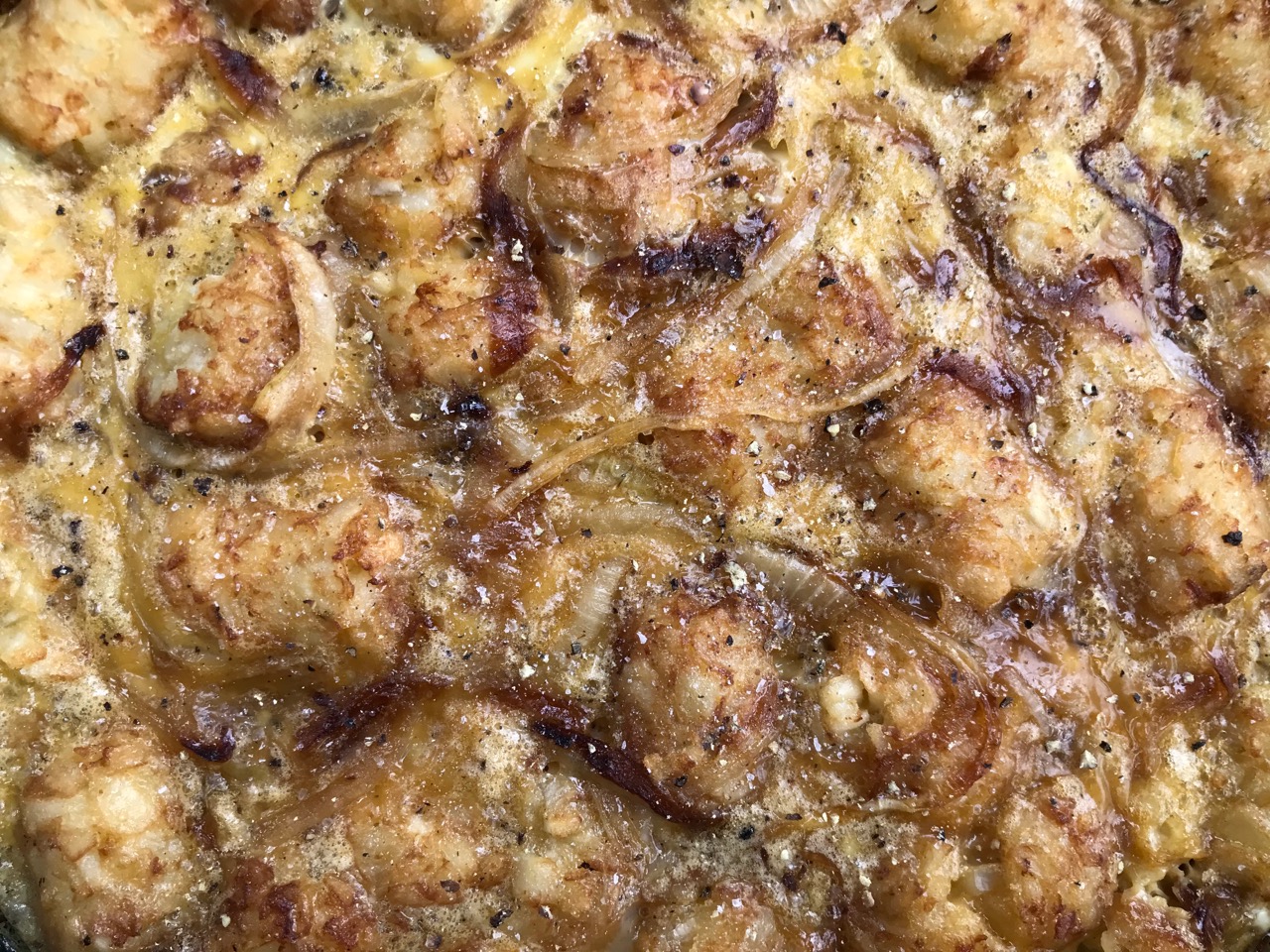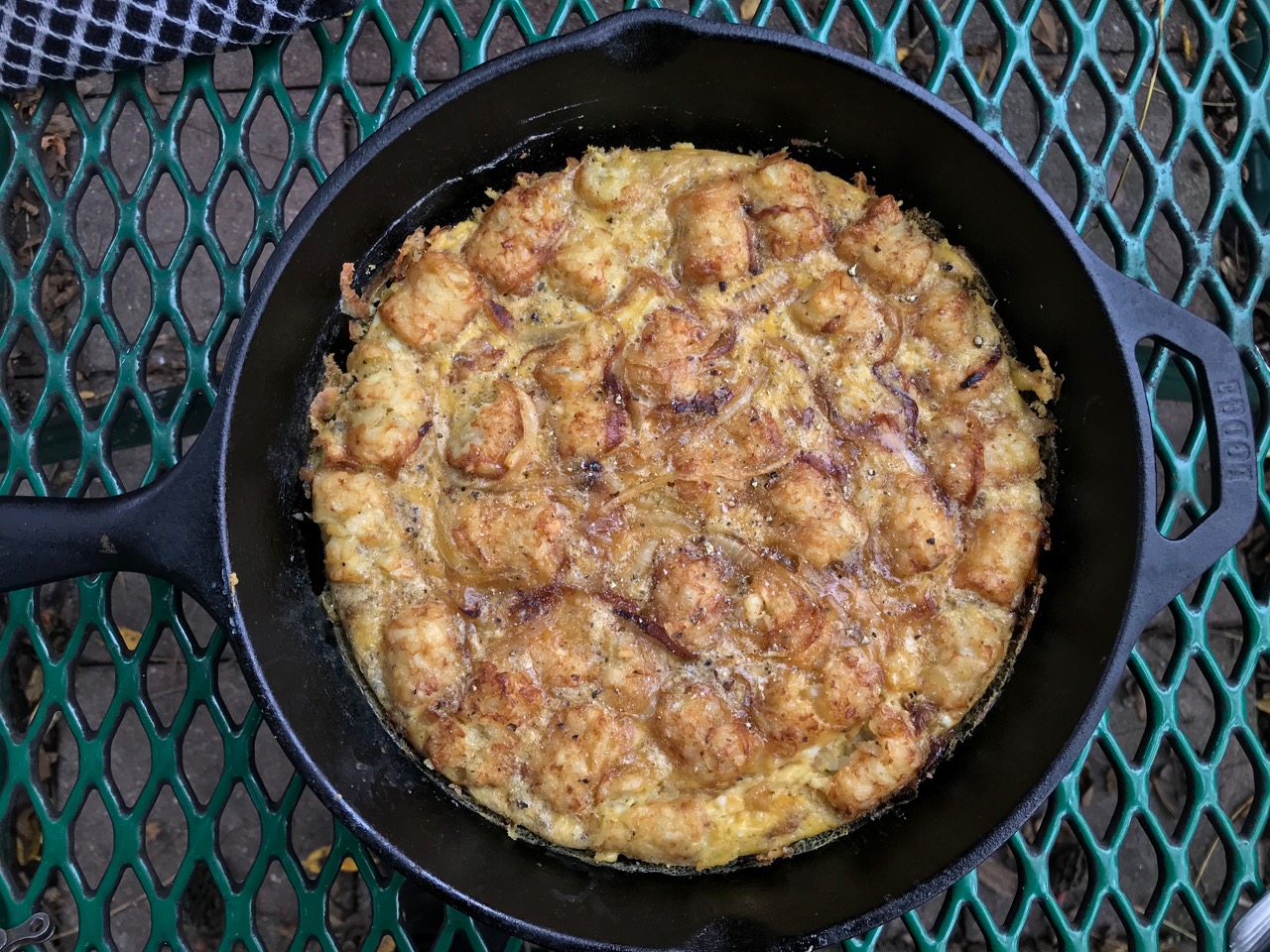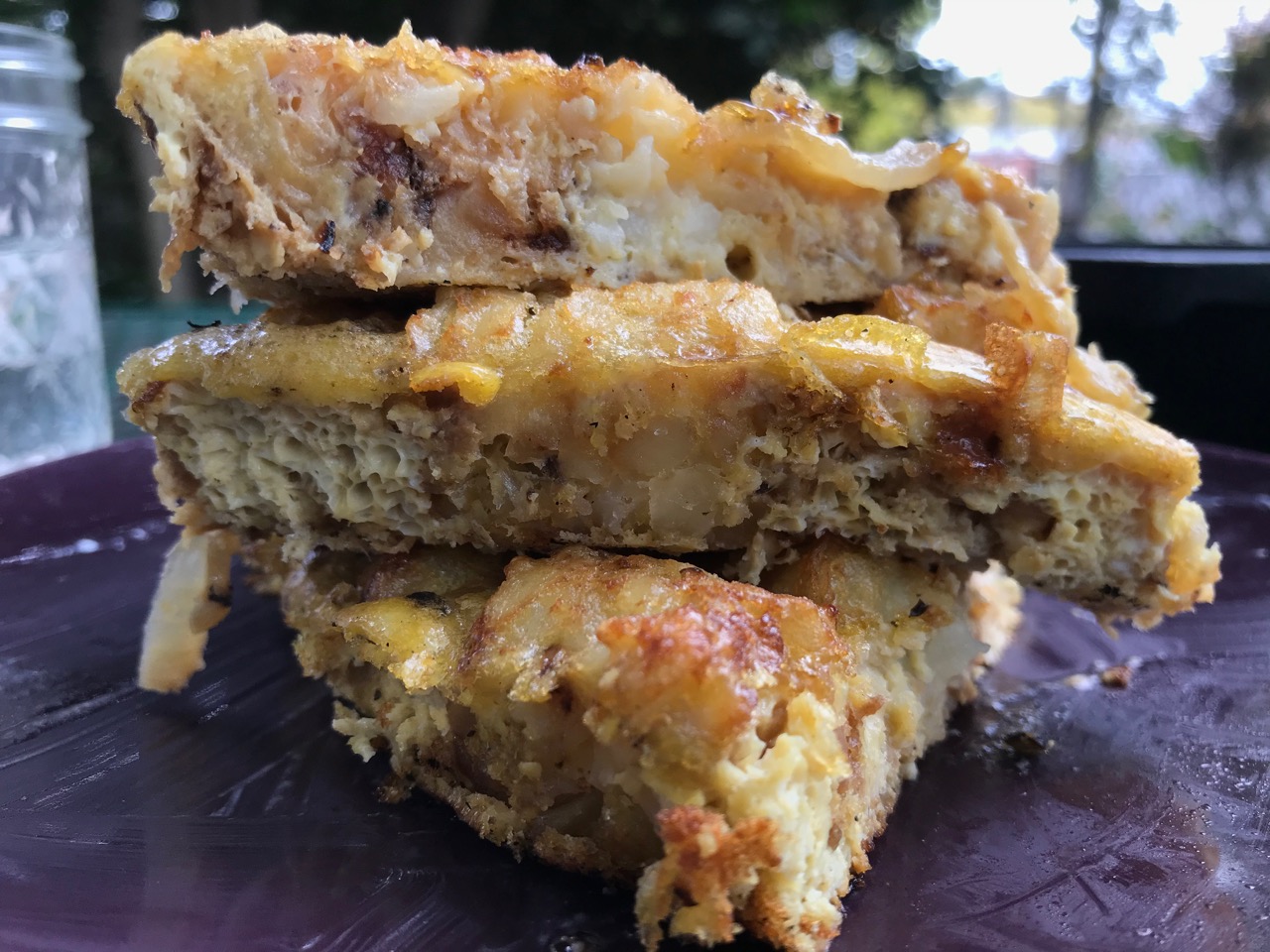 A side/snack for 3, your 1 big meal of the day, or easy to multiply and make it bigger..
Ingredients:
big splash of oil
1/2 onion, sliced
pat of butter (or more oil)
30 tater tots, thawed out (put them in a bowl on the counter for a few hours)
5 large eggs
toppings!
Defrost the tater tots. I put them in a bowl on the counter for a few hours to let them thaw out.
To a medium hot pan, add a splash of oil and the sliced onion and cook through until softened and translucent. Try not to burn them or brown them up too much.. Let the onions cool down.
Scramble up the eggs and add to the tots to cover and sit for a few minutes (10?)
Season all the pieces!
Add the onion to the egg tot mix and mix it all in. Again, the liquid should just cover it all..
Add oil or butter to the mid hot pan (mine is 10 inches but you could do smaller or bigger depending on your tot-egg mix) and then pour in the mixture.
Let it settle in, turn the heat down a little and cook for five minutes until set.
Now you have a choice. You can cook through more (15 minutes?) and then use a pan to flip the thing over and slide it back in to cook the other side. Classic Spanish Tortilla style.
OR you can slide it into a 350 degree oven and let it cook through (15-20 minutes). I have had so many tortilla flipping disasters, that this is what I do when I am not ready for a big adventurous day (today).
Feel free to eat it all yourself.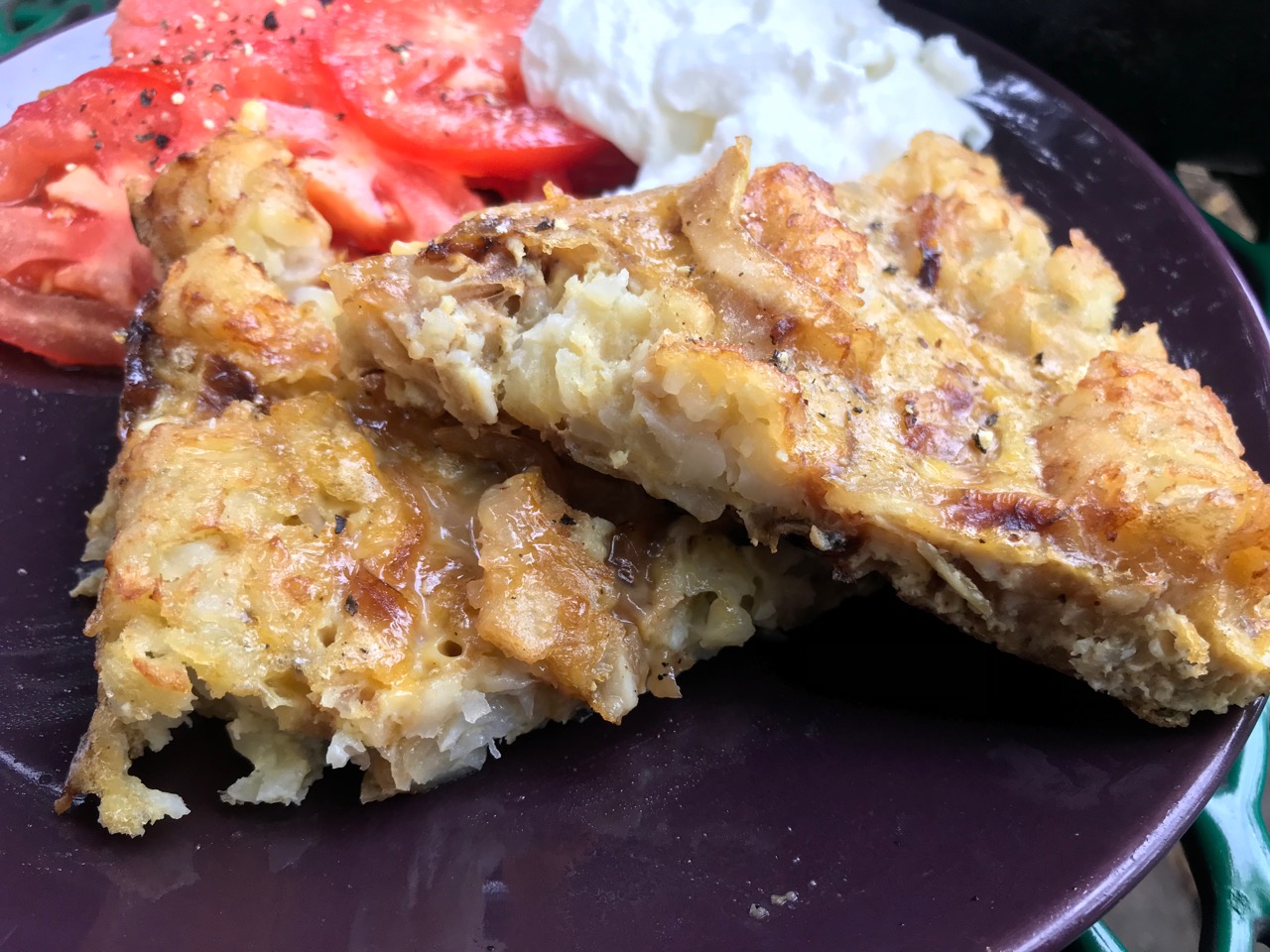 P.S. did you know that tots came out of a desire to not waste leftover potato scraps from a french fry operation?
IN LOVE