Some chicken and tomatoes (green and red) soaked in leftover tart pomegranate vinegar salad dressing from dinner the other night for a few hours.
Then spread on toast..
Super Tart.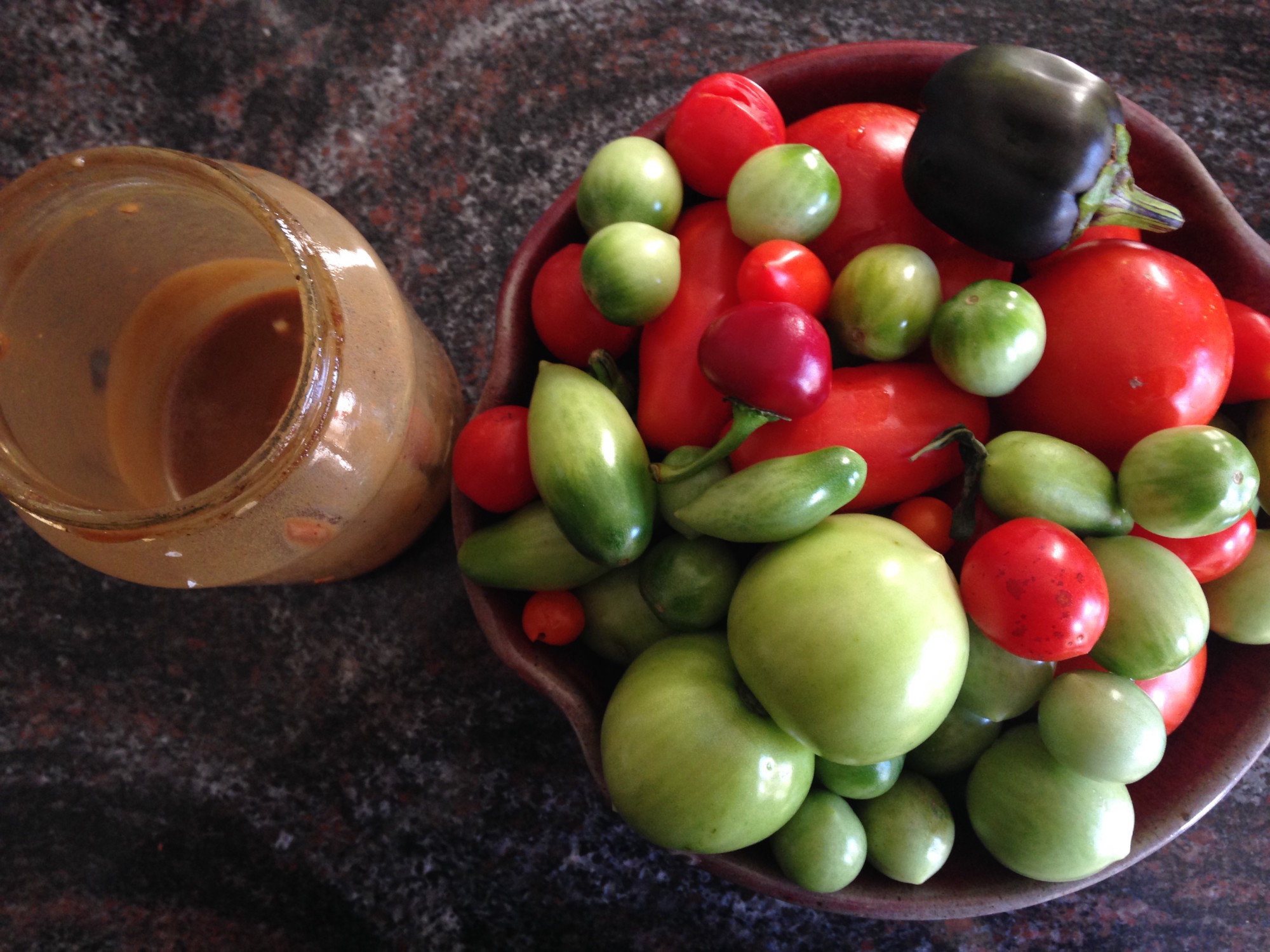 Ingredients:
a few slices of good bread
1 piece of leftover chicken (a thigh or a leg)
A couple of tomatoes (red and green)
leftover dressing

pomegranate vinegar
olive oil
a tiny amount of sesame oil
diced shallots
tiny bit of diced garlic
salt and pepper
Chop up the chicken and tomatoes. Add to the dressing and shake up until covered. Put into the fridge for a few hours.
Then cut and toast some large pieces of bread. Put the bruschetta on top.
We say 1/2 part vinegar to 1 part total oil. This gives you a good tartness.