I got a delivery of past things. Stray clothes, odds and ends..
And tucked in the folds of all the goods was a dying sweet potato.
I don't really like sweet potatoes. Sweet. Too sweet. So, I went with savory.
Savory spices, fried up, makes a pretty good dish..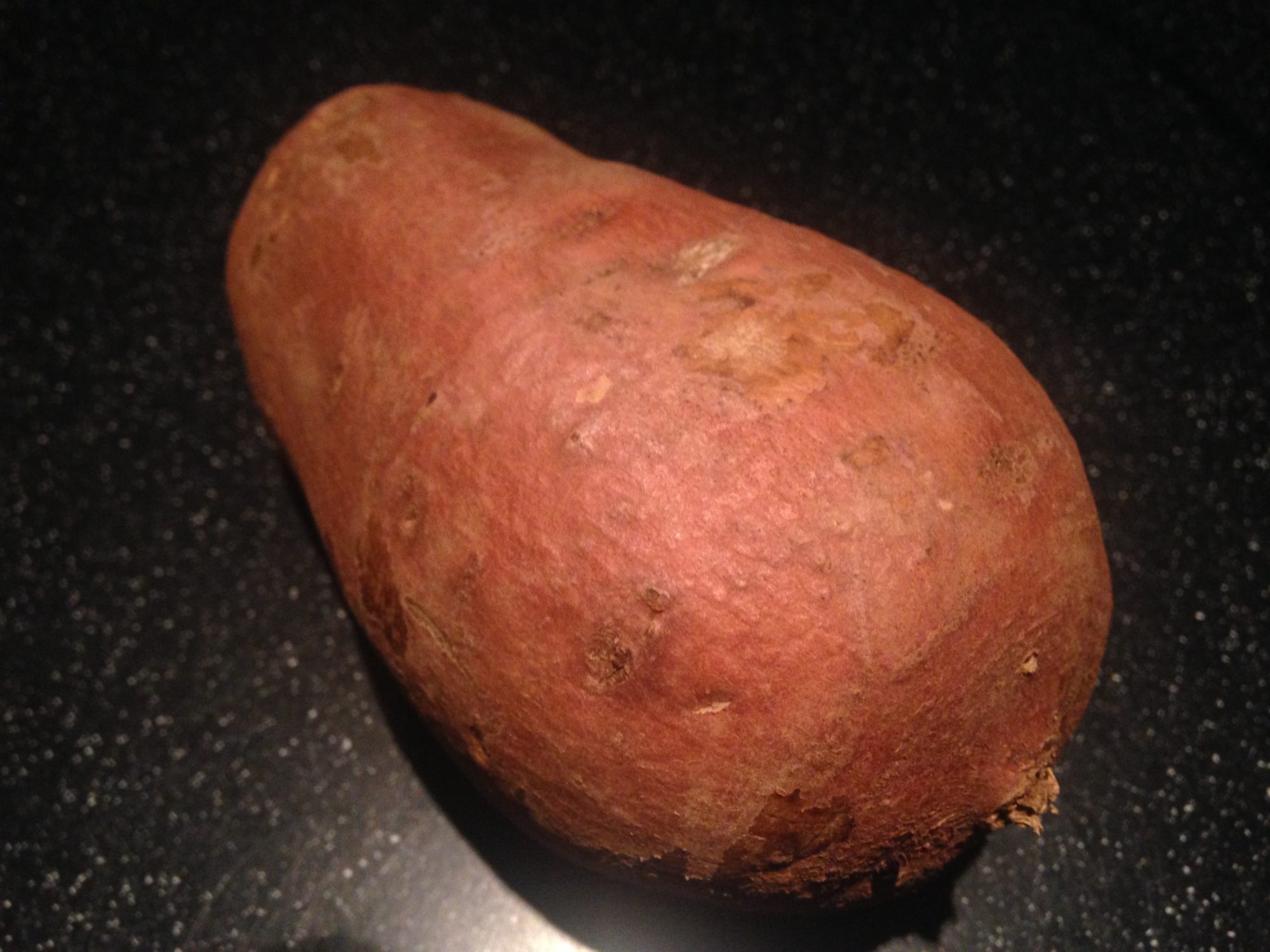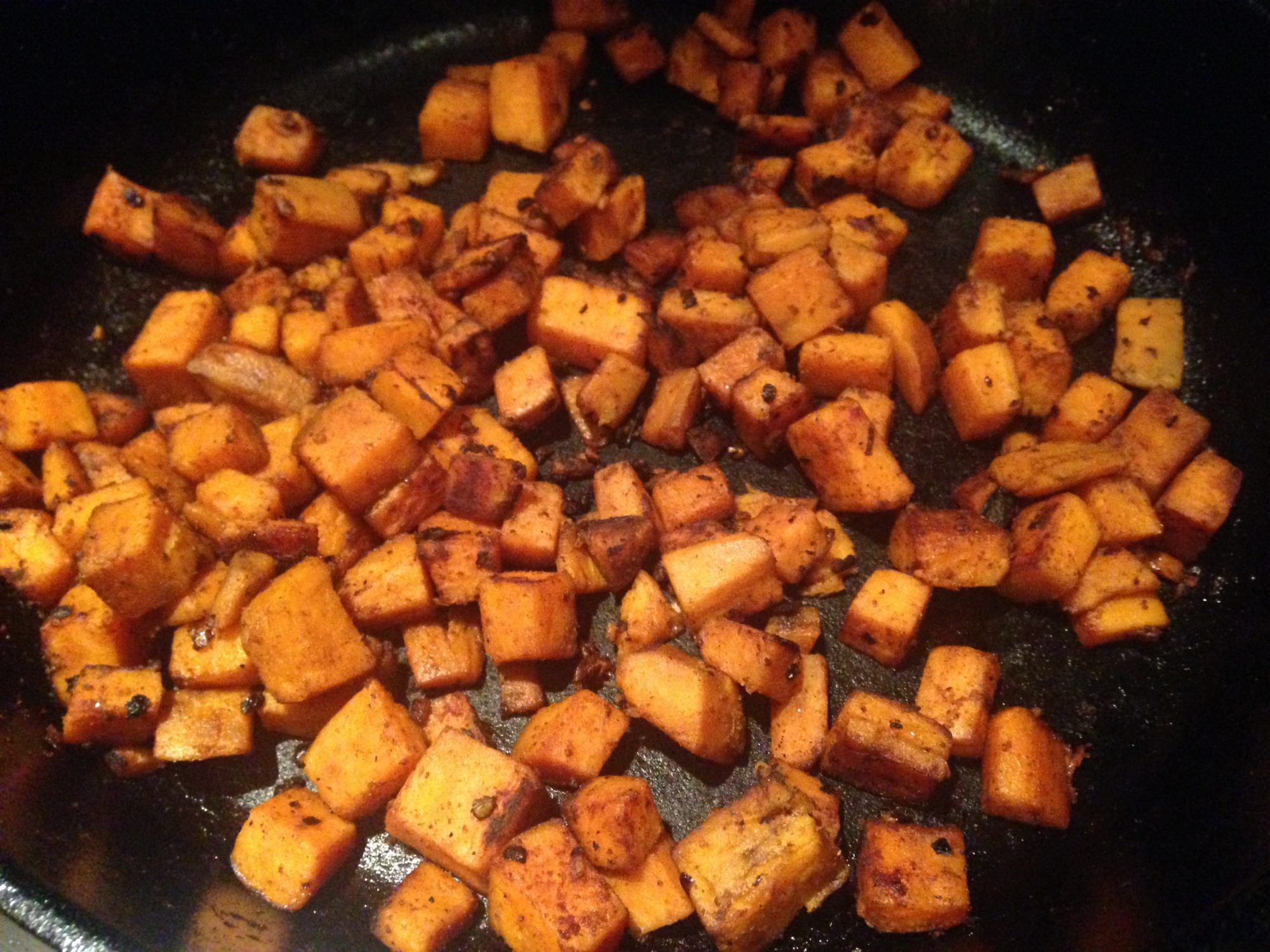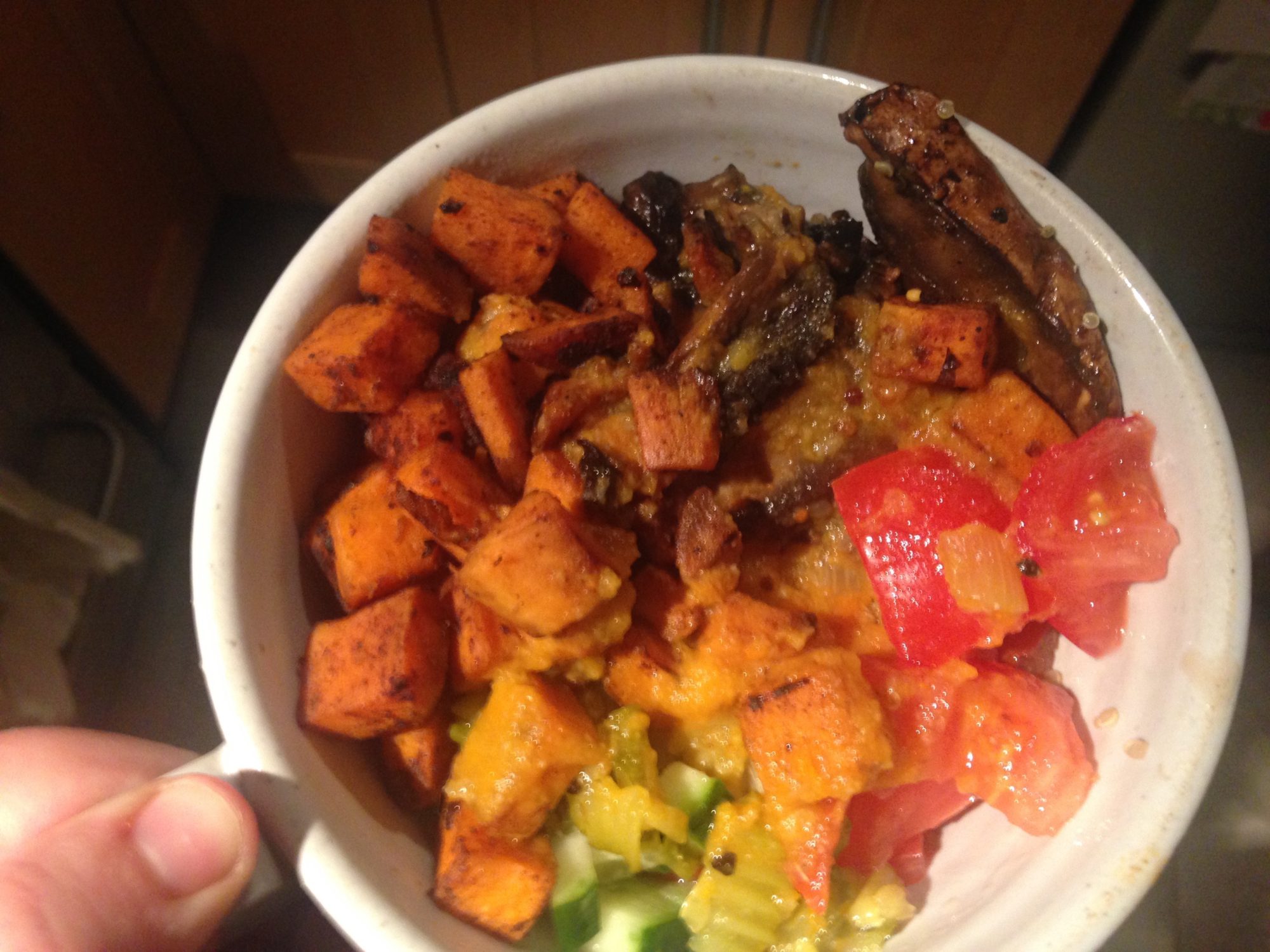 Makes enough for 2. Or leftovers..
Ingredients:
splash of oil
1 sweet potato, peeled, and cubed into 1/2 inch cubes
smoked paprika (1 tsp?)
cumin (1 tsp?)
other things like quinoa, mushrooms, pickled zucchini, tomatoes
Heat up the oil and then add in the sweet potato. Sprinkle with paprika and cumin and some salt and pepper. Brown up over medium heat for 10 minutes or so, stirring. Then add in a splash of water (1/4 cup?) and cover and cook for 5 minutes or so, until the water is almost all gone and the sweet potato is cooked through. Add more water if you need to until they are just fork tender, but not mushy. Add a little more oil to the pan if you need to brown up the sweet potato again. Season well.
Then add to a bowl of other good things..
And top with things like the dregs of the pita chip bag.
Or cover with ginger lemon dressing for lunch leftovers.