I mean, I really just wanted nachos. 
But I had all these sweet potatoes.. I couldn't just leave them be.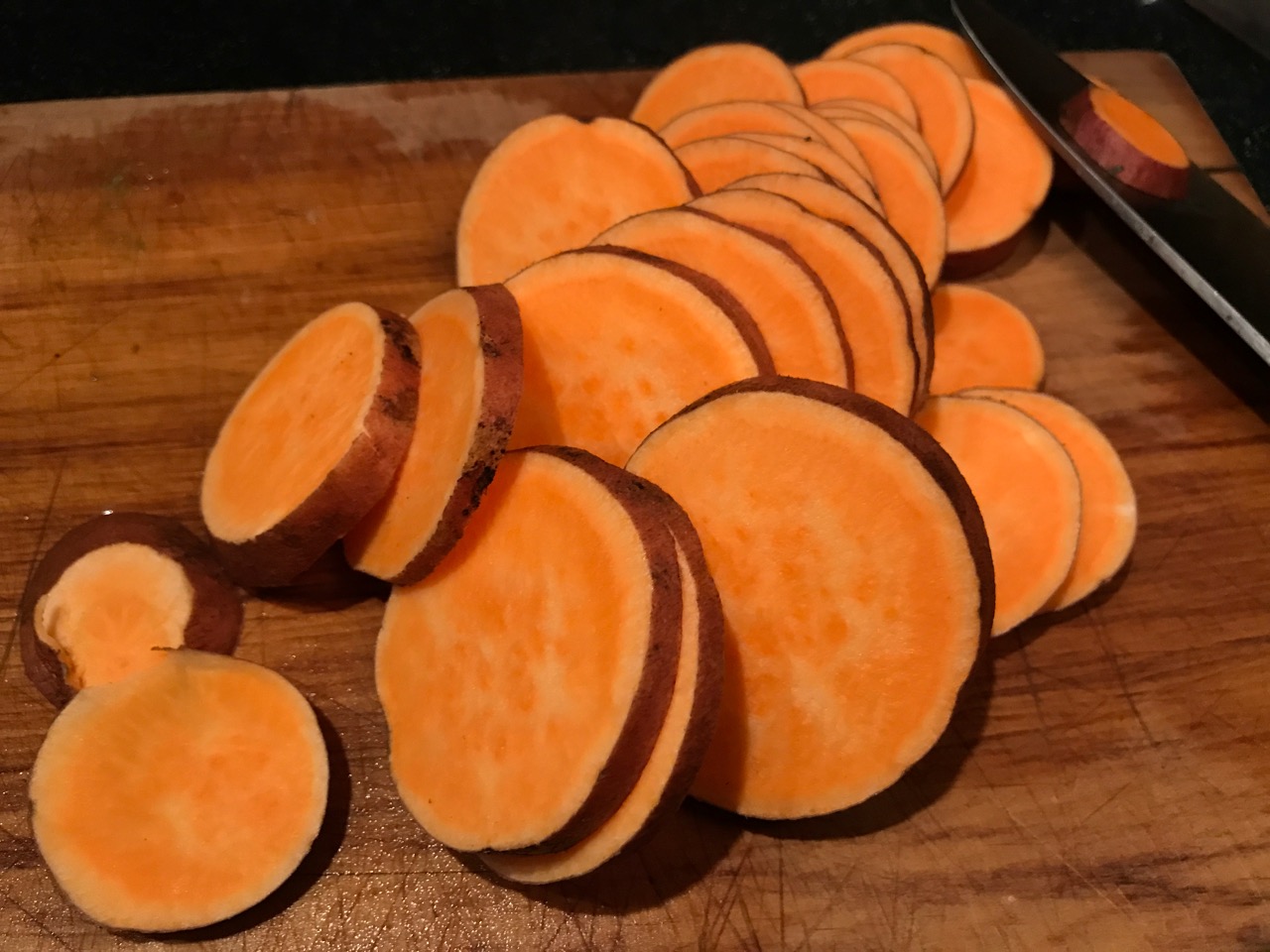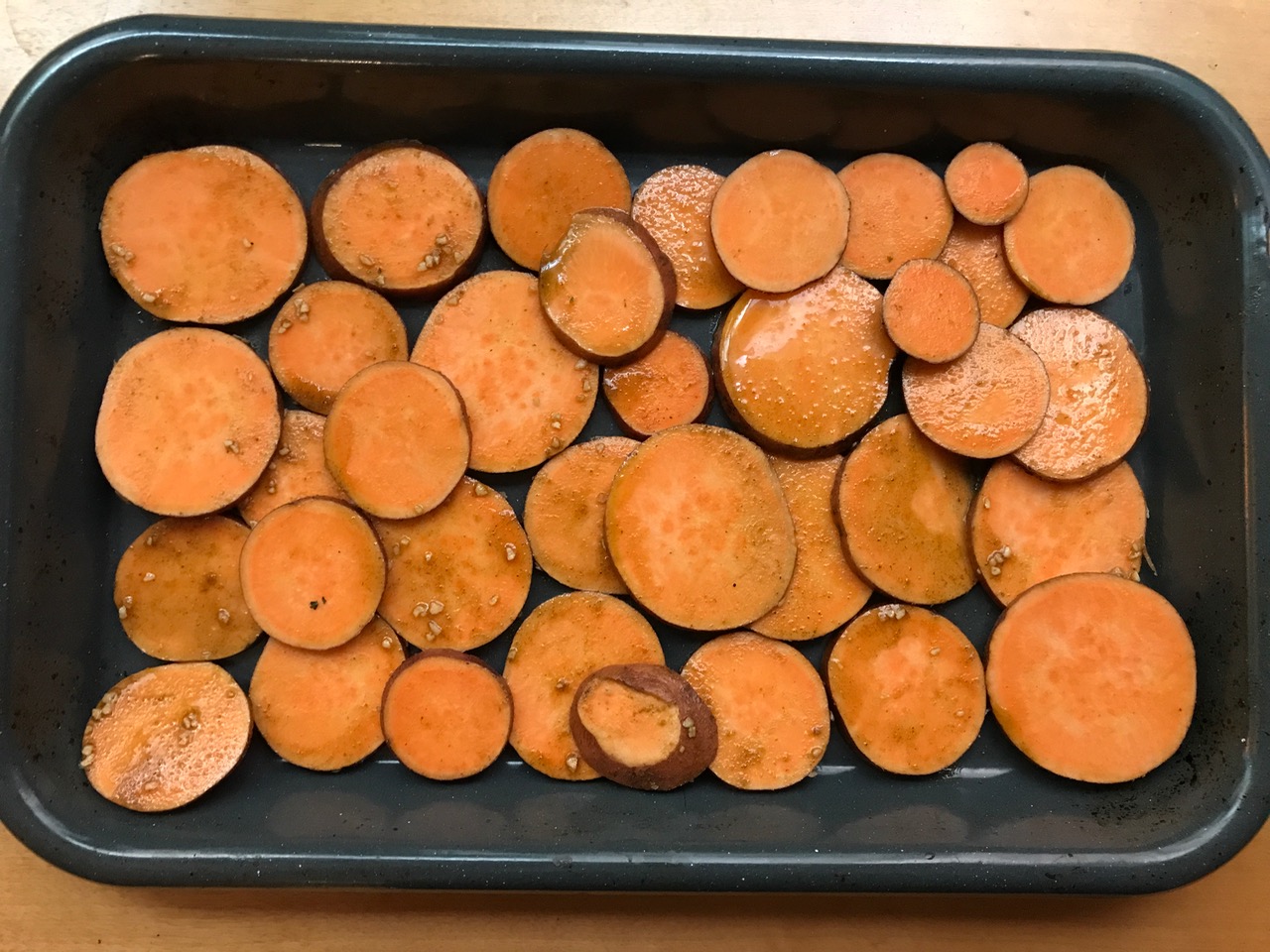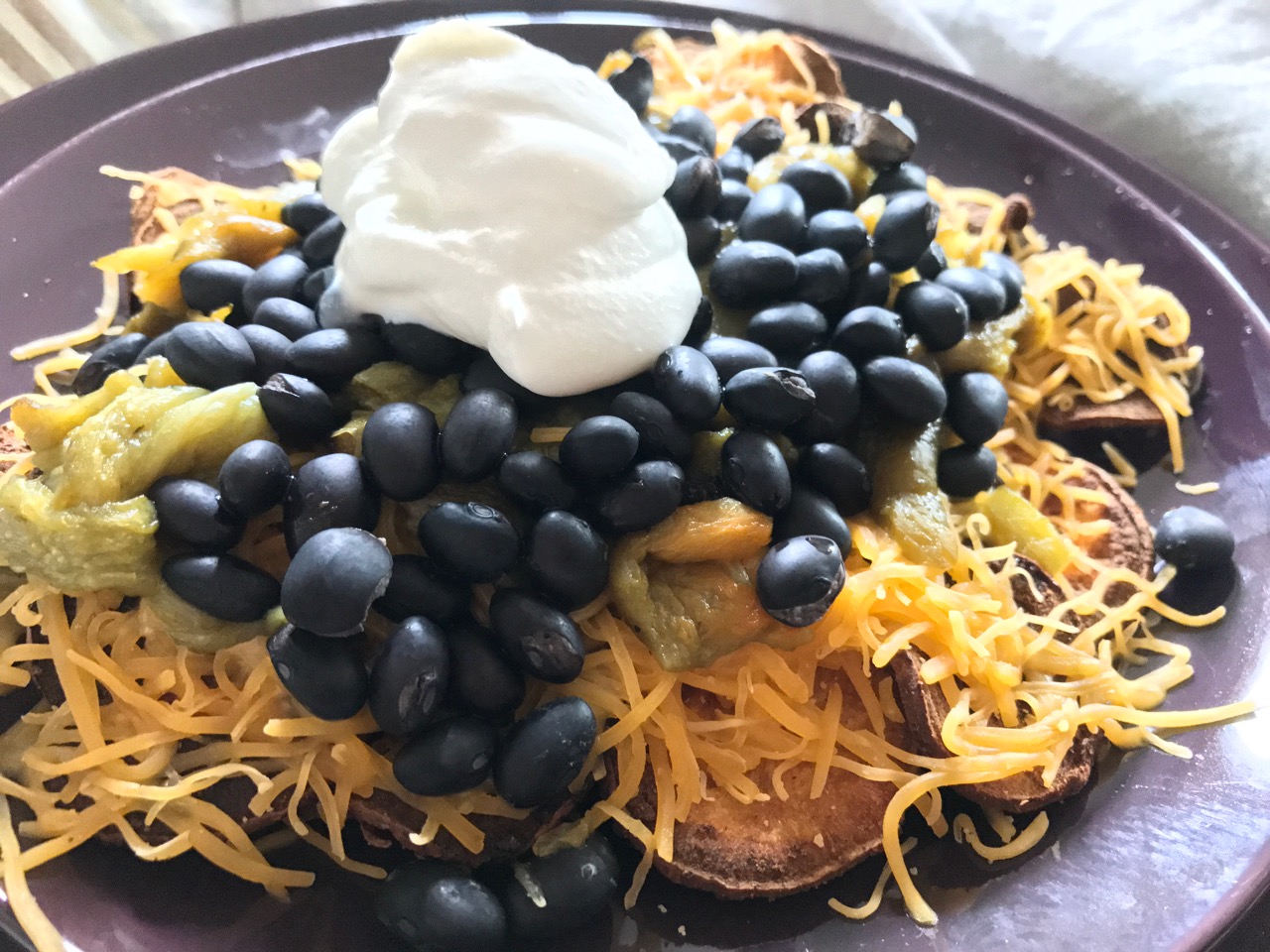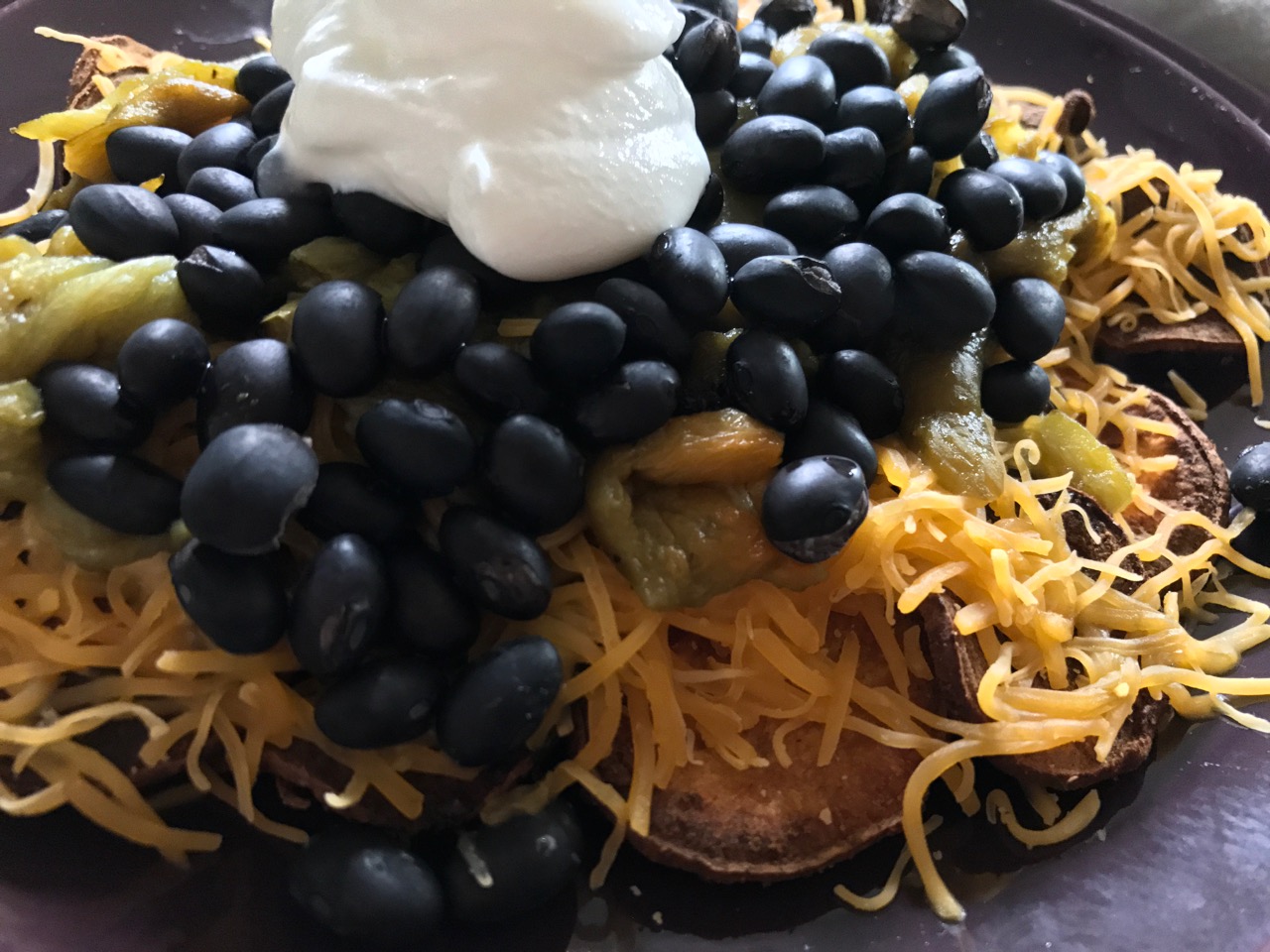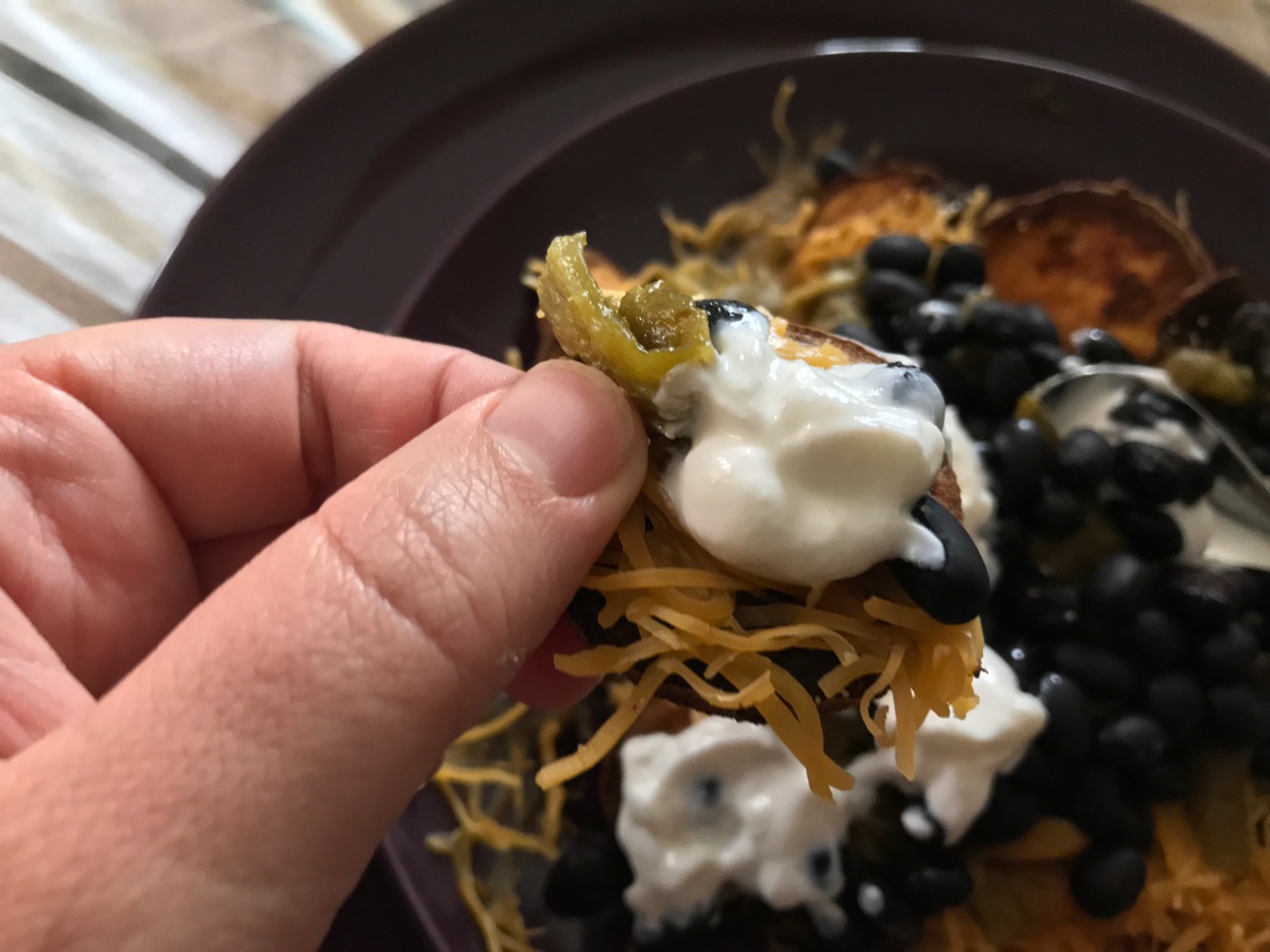 Ingredients:
1 sweet potato, cut into coin slices
some oil and spices (I had some Rosemary salt)
1/2 can black beans (1/4 cup)
1/2 cup shredded cheese
some leftover roasted peppers, chopped
sour cream
Cut the sweet potato into slices, like 1/4 inch thick. Mix the oil and some spices and brush it on both sides of the sweet potato coins. Bake at 400 degrees for 25 minutes, flipping once.
Once they are cooked through and getting kind of crispy (don't burn them- I almost did), pile them all up and add cheese and beans and peppers. Put them back in the oven for 5 more minutes until it is heated through, then top with sour cream.
SO GOOD. Why have I not done this before?