You won't believe this (or maybe you will), but I went to NYC for a wedding and returned home the next day with a pile of sweet potato fries in my bag.. oops.
I mean, I had a great time at the wedding, with a tasty dinner at Mel's Burger Bar (with a bacon, fried egg, & onion ring burger). Baskets of fries on the side. That weren't really eaten..
I couldn't help myself. I put some in my bag.
And then, what am I supposed to do with leftover, day old, cold fries from another city?
These are some of the hardest leftovers to make edible again.
Burgers seemed appropriate..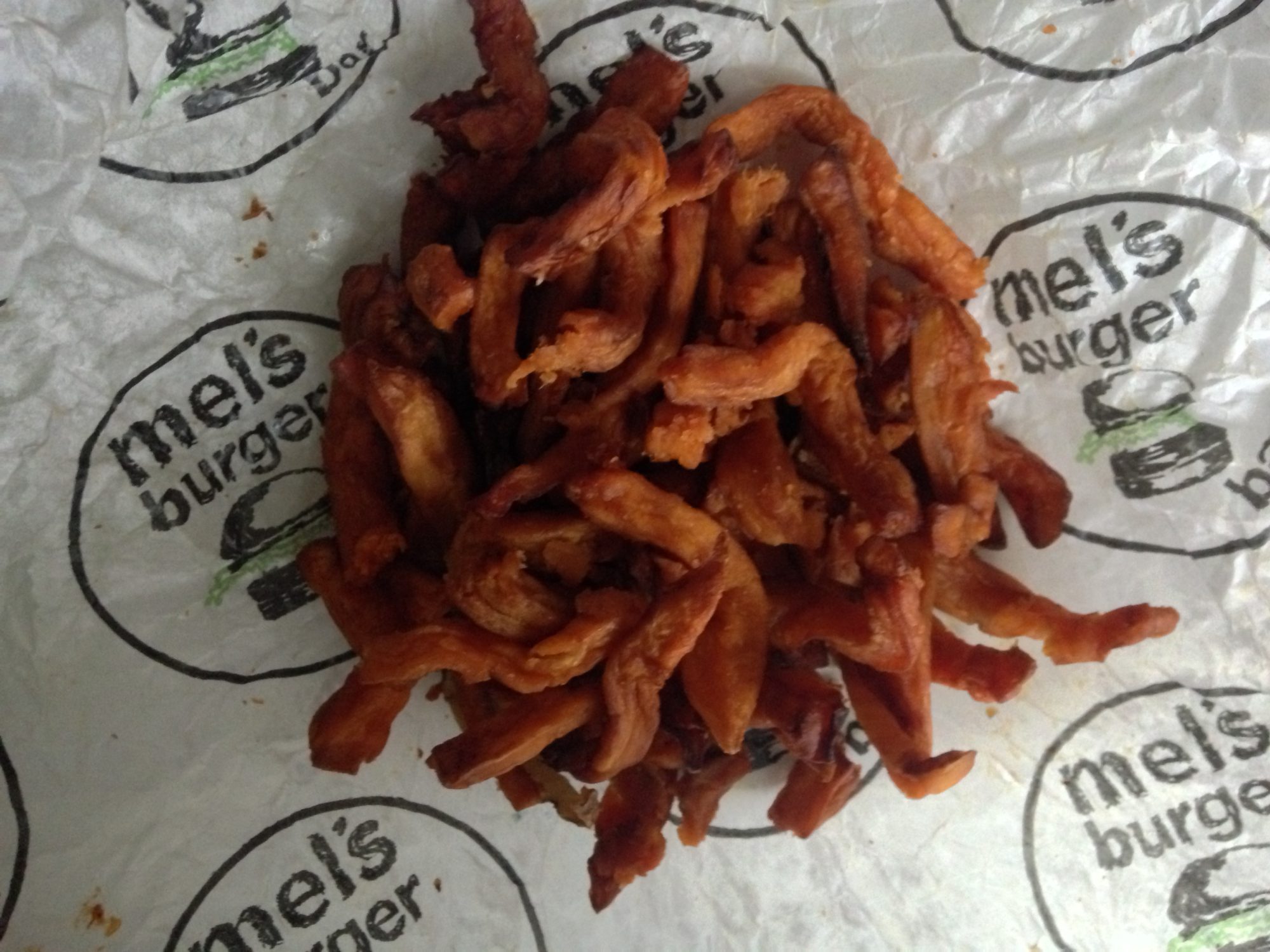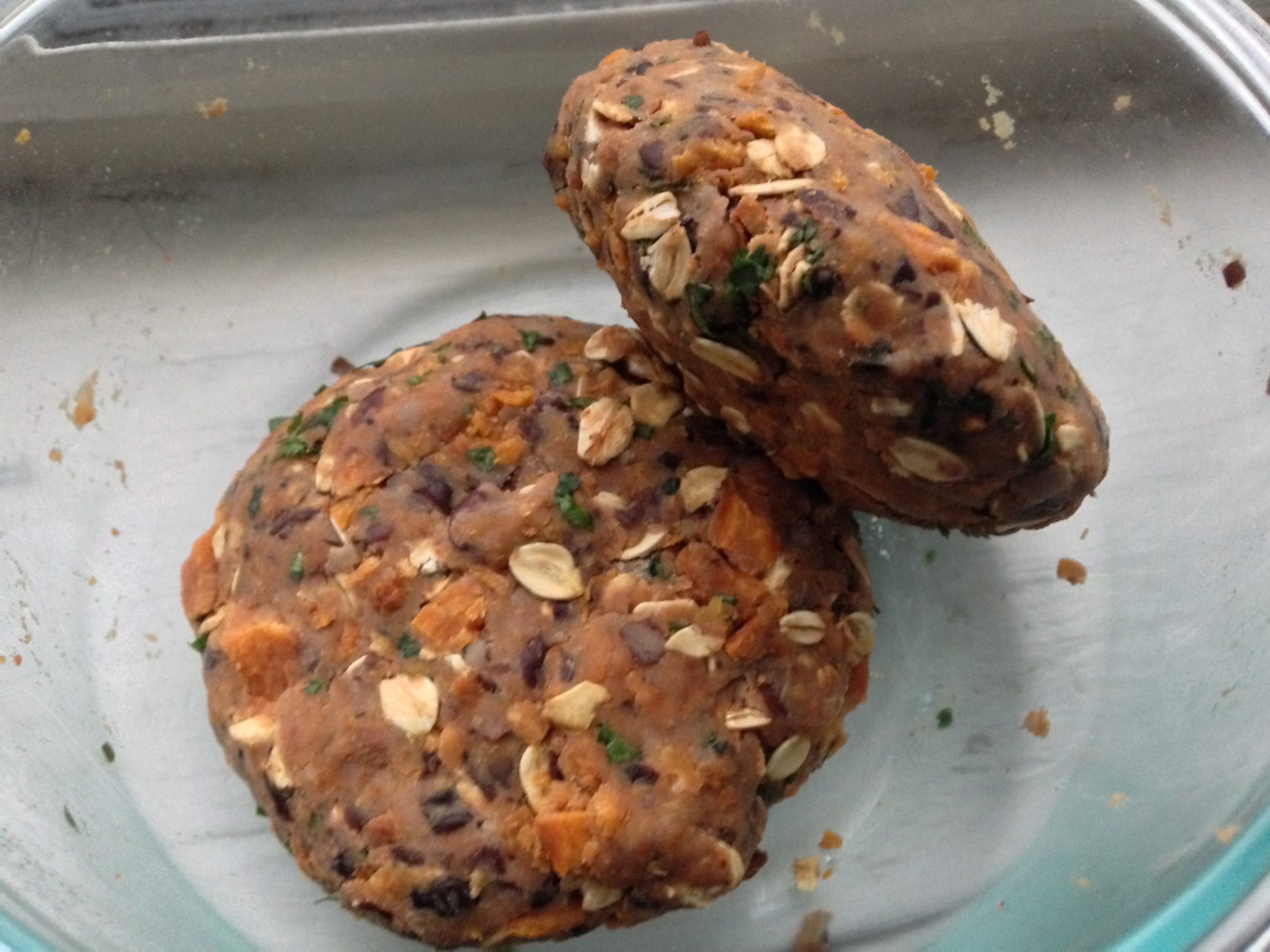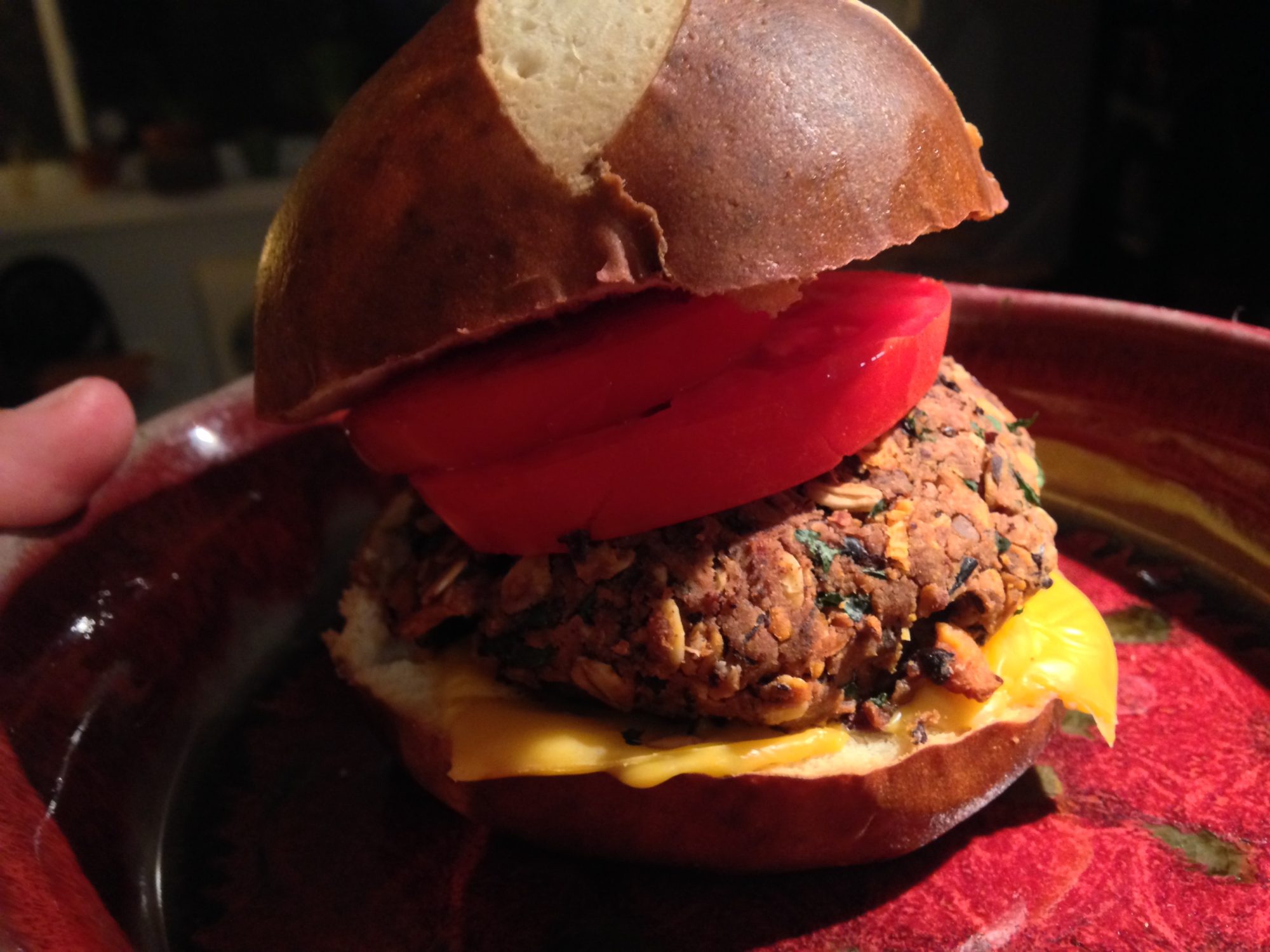 Makes 2.
Ingredients:
1 small pile of sweet potato fries (3.5 oz), or 1 small baked sweet potato
1/2 can cooked black beans (maybe 1/2 cup?)
1/4 cup rolled oats
2 tablespoons fresh cilantro, chopped
dash of smoked paprika
dash of cumin
splash of oil
toppings and buns and things
Preheat the oven to 350 degrees. Chop up the fries really small and put them in a bowl with the black beans, the cilantro, paprika, and cumin. Some salt and pepper. Use a fork and mash it all up really well. Really really well until you get a nice mush. Mix in the oats.
Use your hands to make two lovely sized patties. In a hot cast iron pan, heat up some oil and add the patties, cooking them on both sides for a few minutes to brown them. Then slide the pan into the oven and cook for a good 15 minutes, flipping once, until it is nicely heated through..
Then add toppings, like cheese! and fresh tomato slices, and a pretzel bun!
Almost as good as Mel's..
Almost.
(see those fries in the back?)