It's so alliterate..
I mixed all my Thanksgiving leftover sides up into one big pile- stuffing, potatoes, gravy- and filled these crazy large pasta shells.
A drizzle of tomato sauce (or gravy) and some cheese..
And did I mention you can eat them cold, with your hands, at your desk at work? I know you are trying to catch up from the holiday break and prepare for the next one.
me too.. oh dear.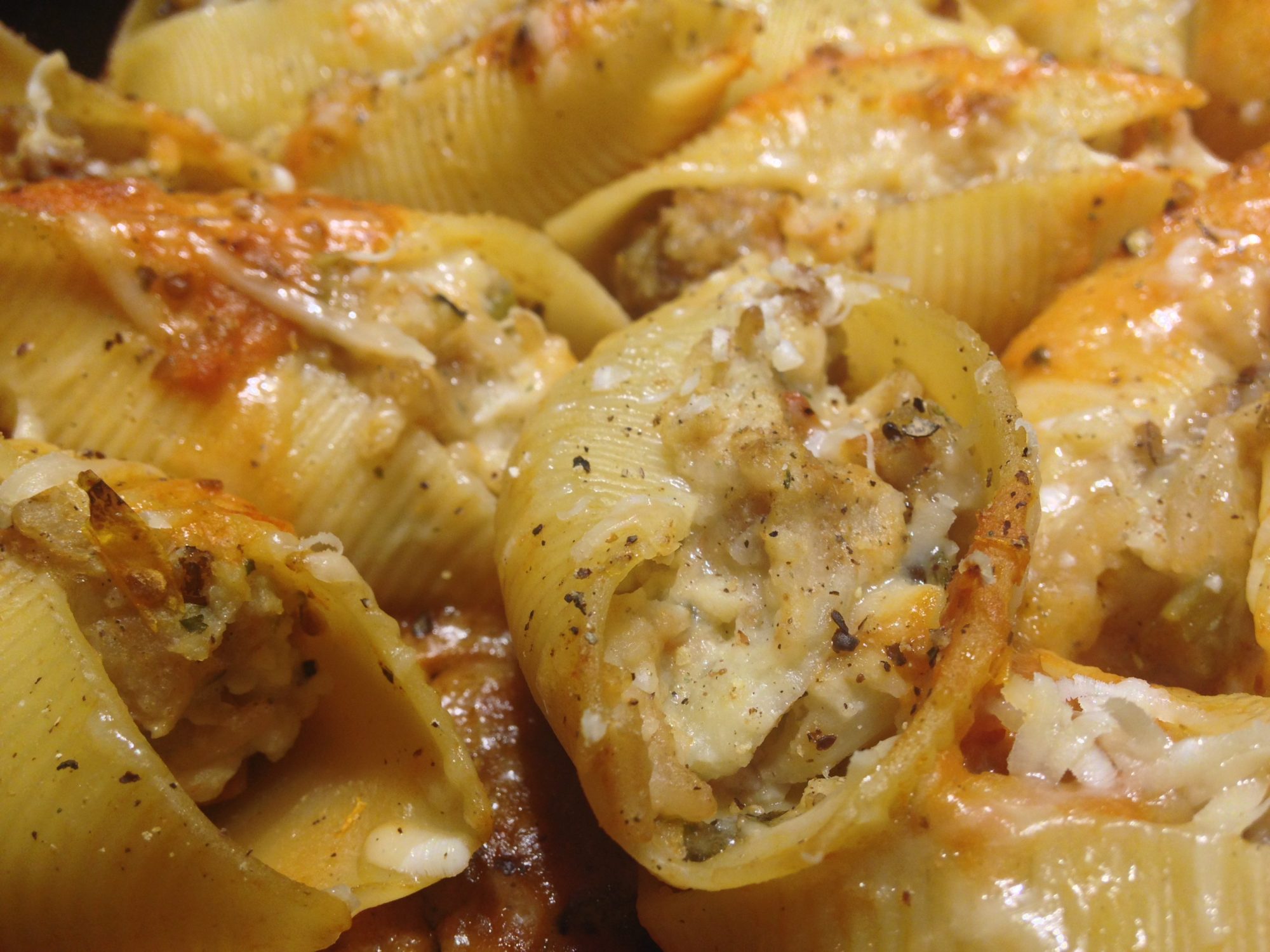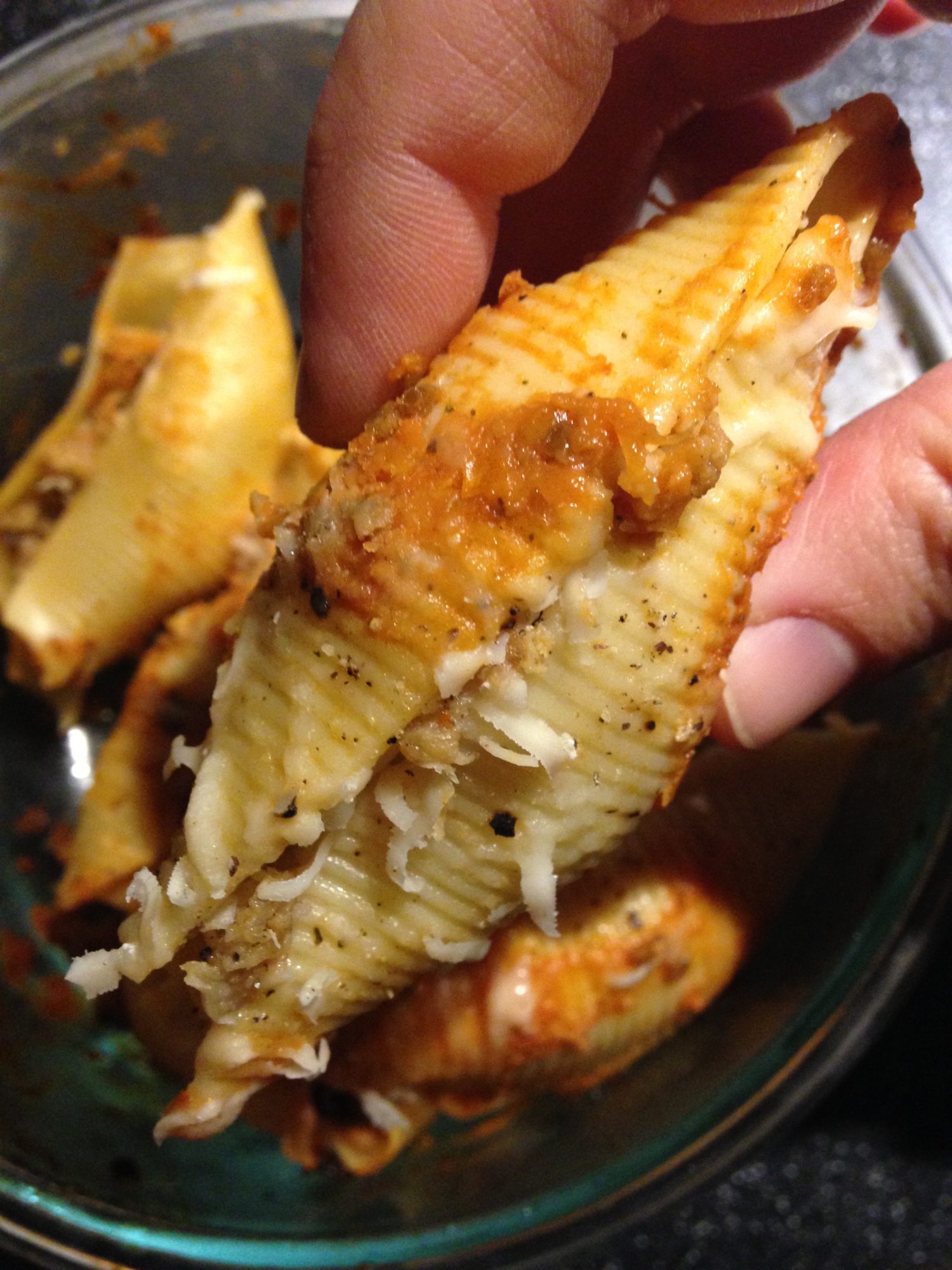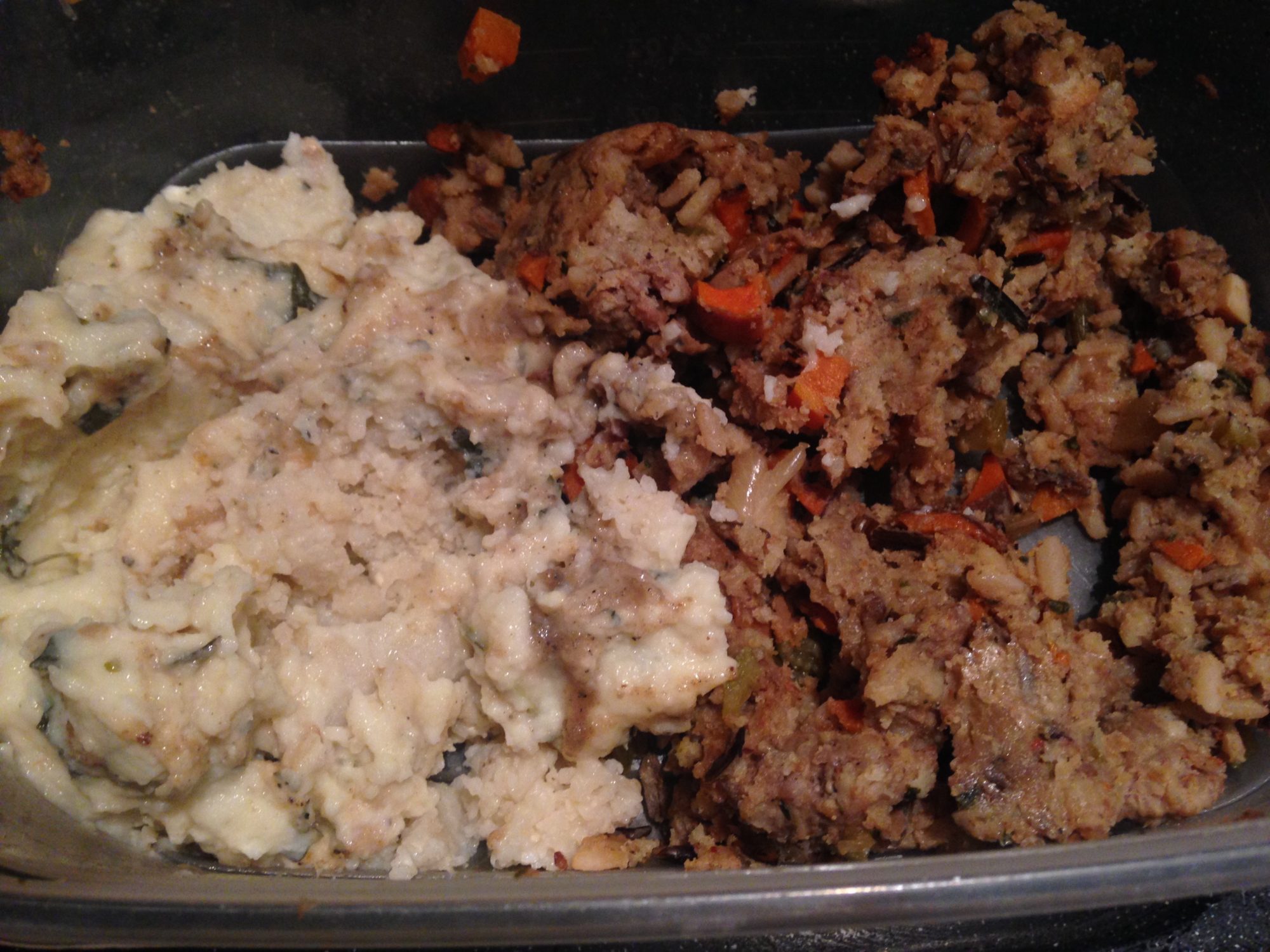 Ingredients:
big shells, cooked al dente
splash of oil
tomato sauce or gravy
shredded cheese
Cook the shells al dente, drain, and then toss them in a little oil. In a cast iron, spread a little sauce and add the shells. Mix up your fillings and season it well. Stuff the shells and then sprinkle some cheese and drizzle some sauce on to the top.
Bake at 350 for 20 minutes or so.
Big pasta is adorable..