It does not matter what you put in this zucchini.
Really.
What you got?
But if you have a massive, giant, out of control zucchini that you let grow for too long (seriously, I left town for 1 week, just 1 week), you can slice it on the horizontal and make these cute cups.
Boats are out.
Cups are in.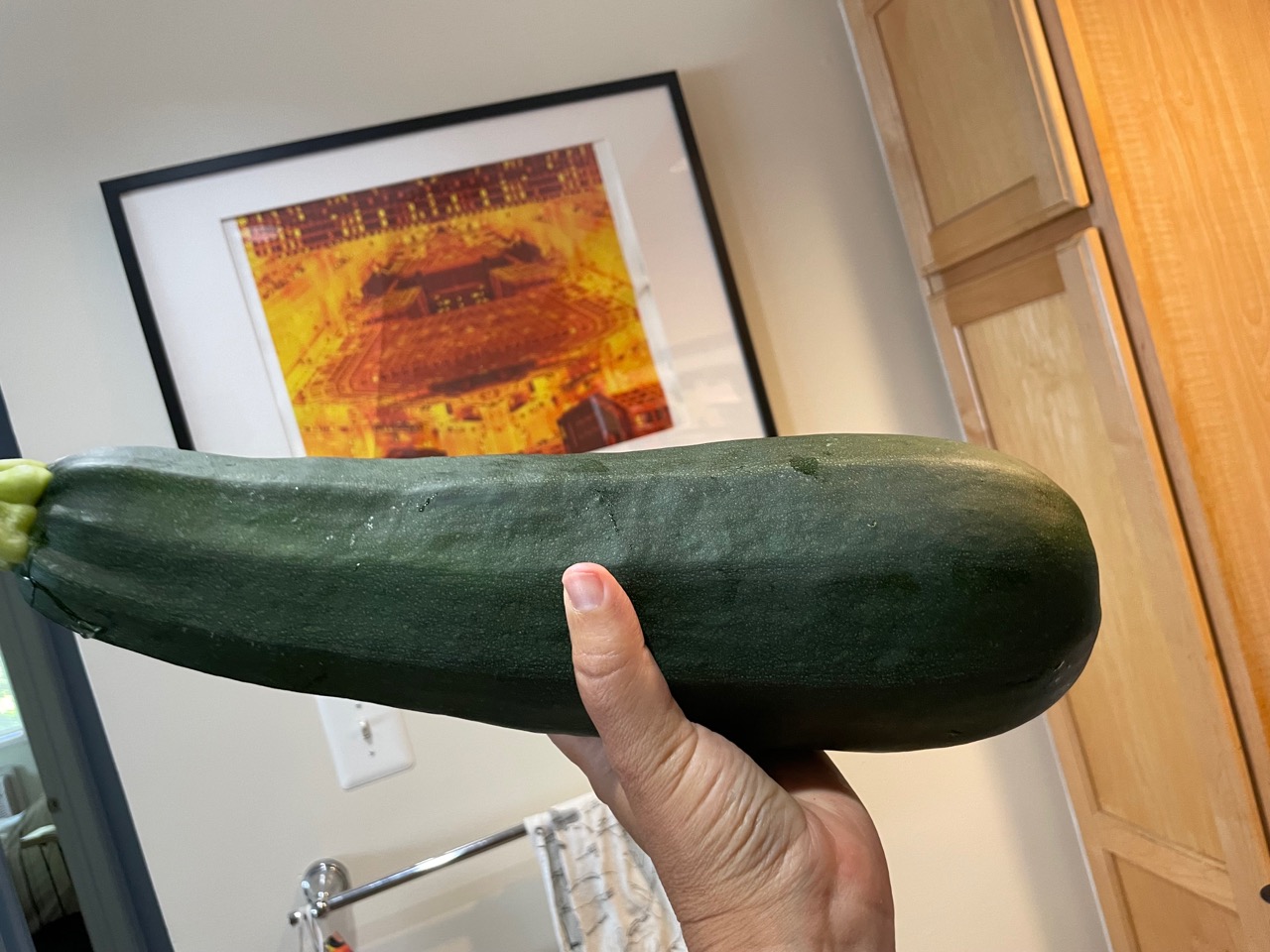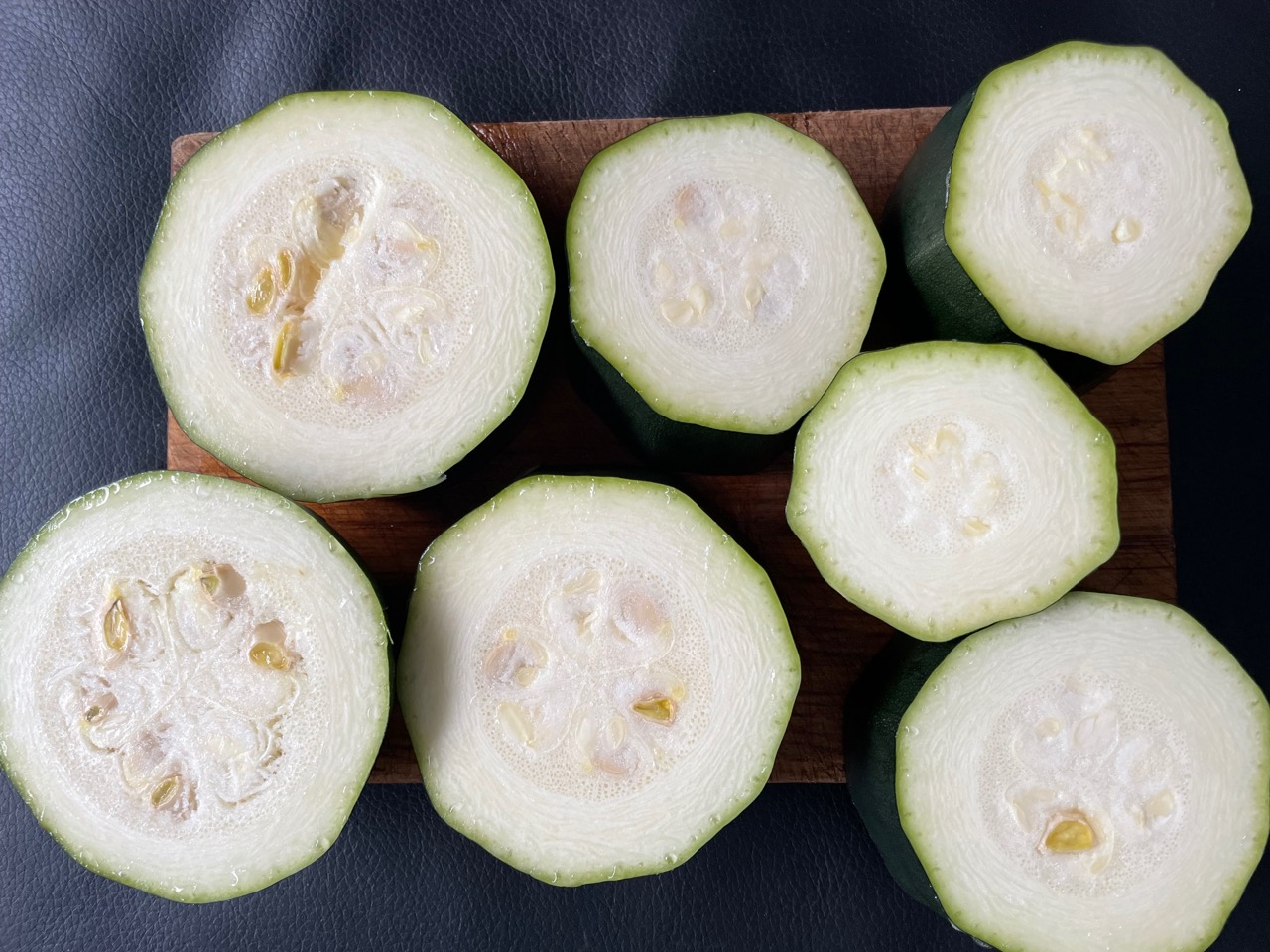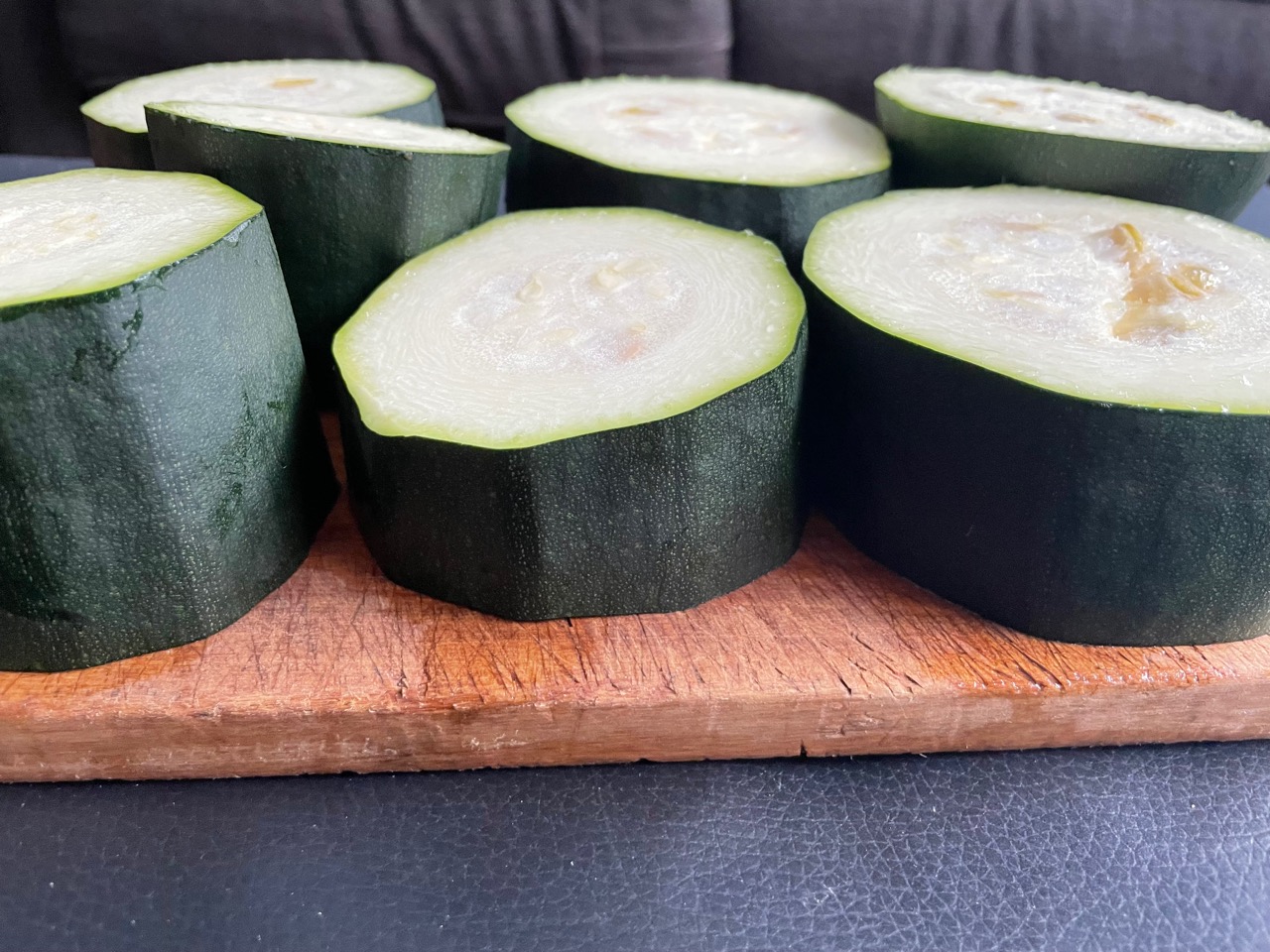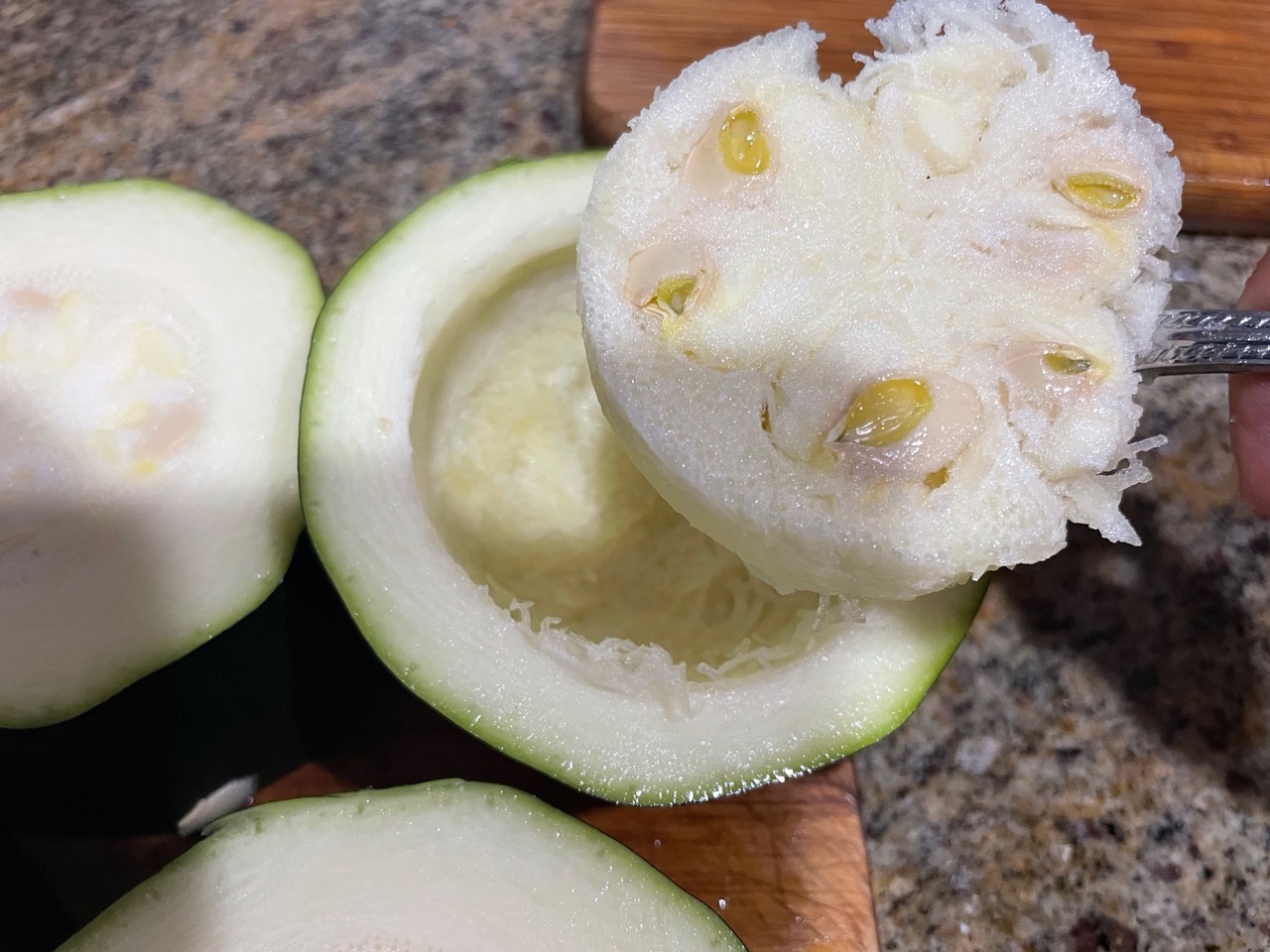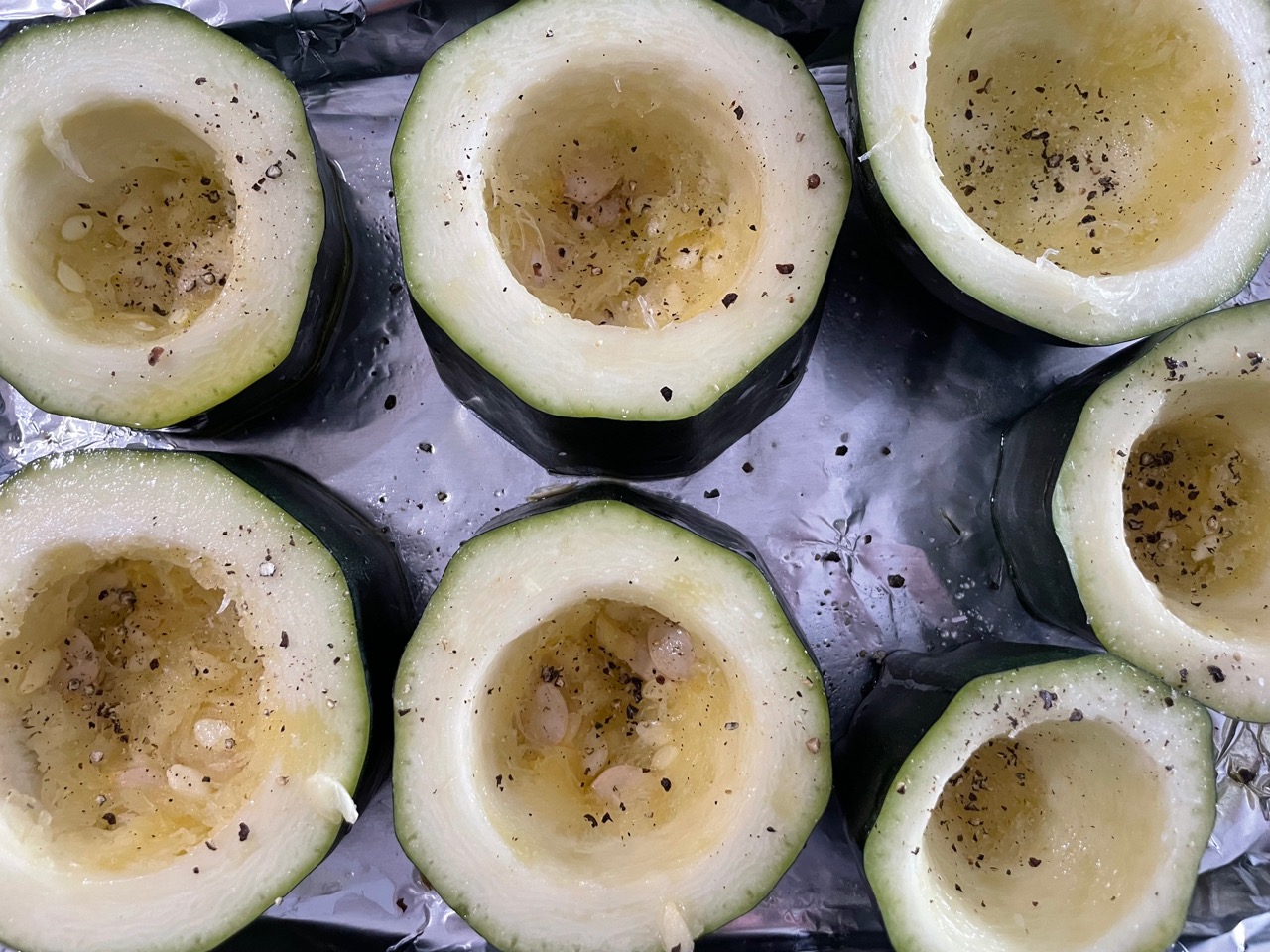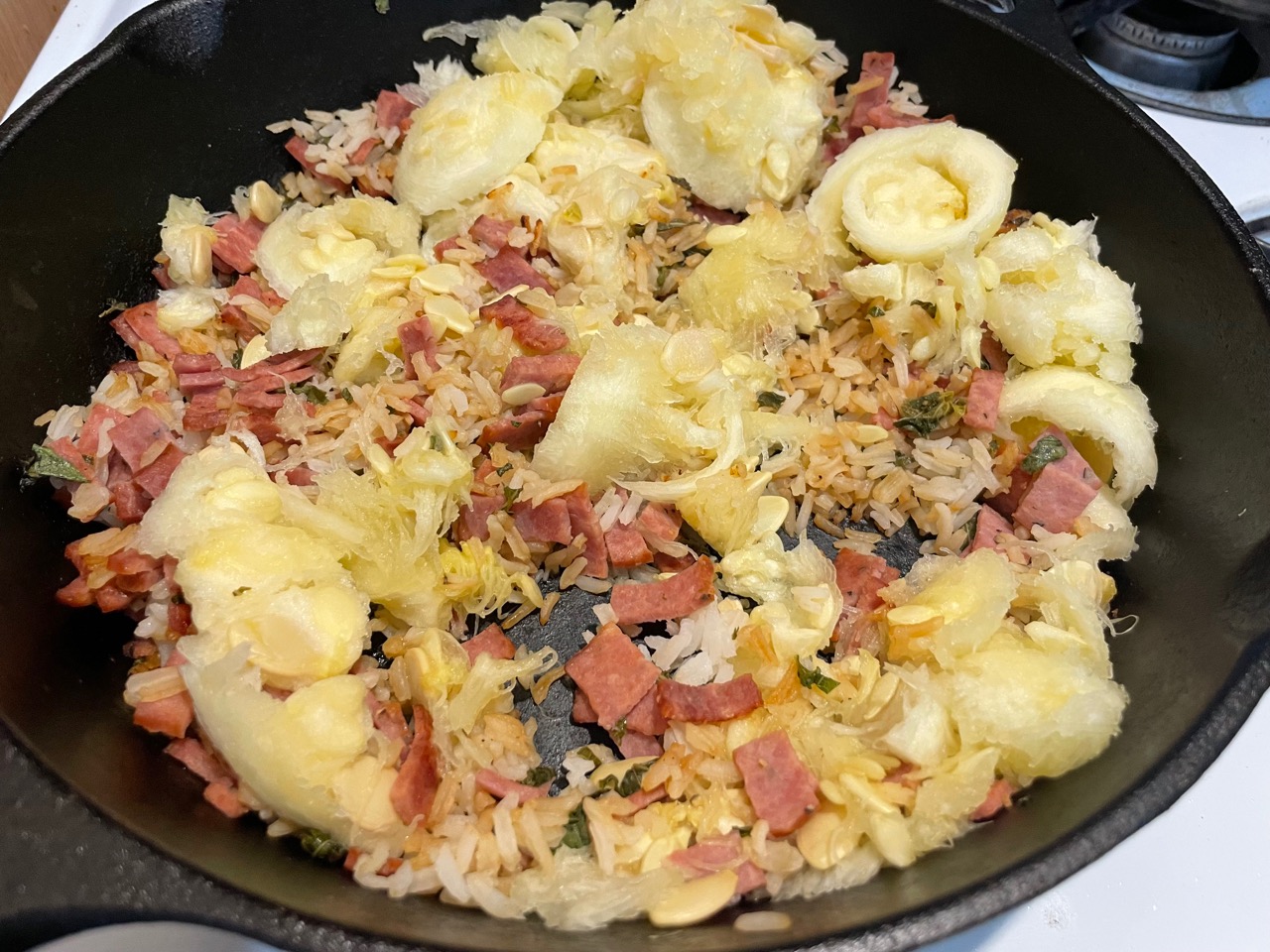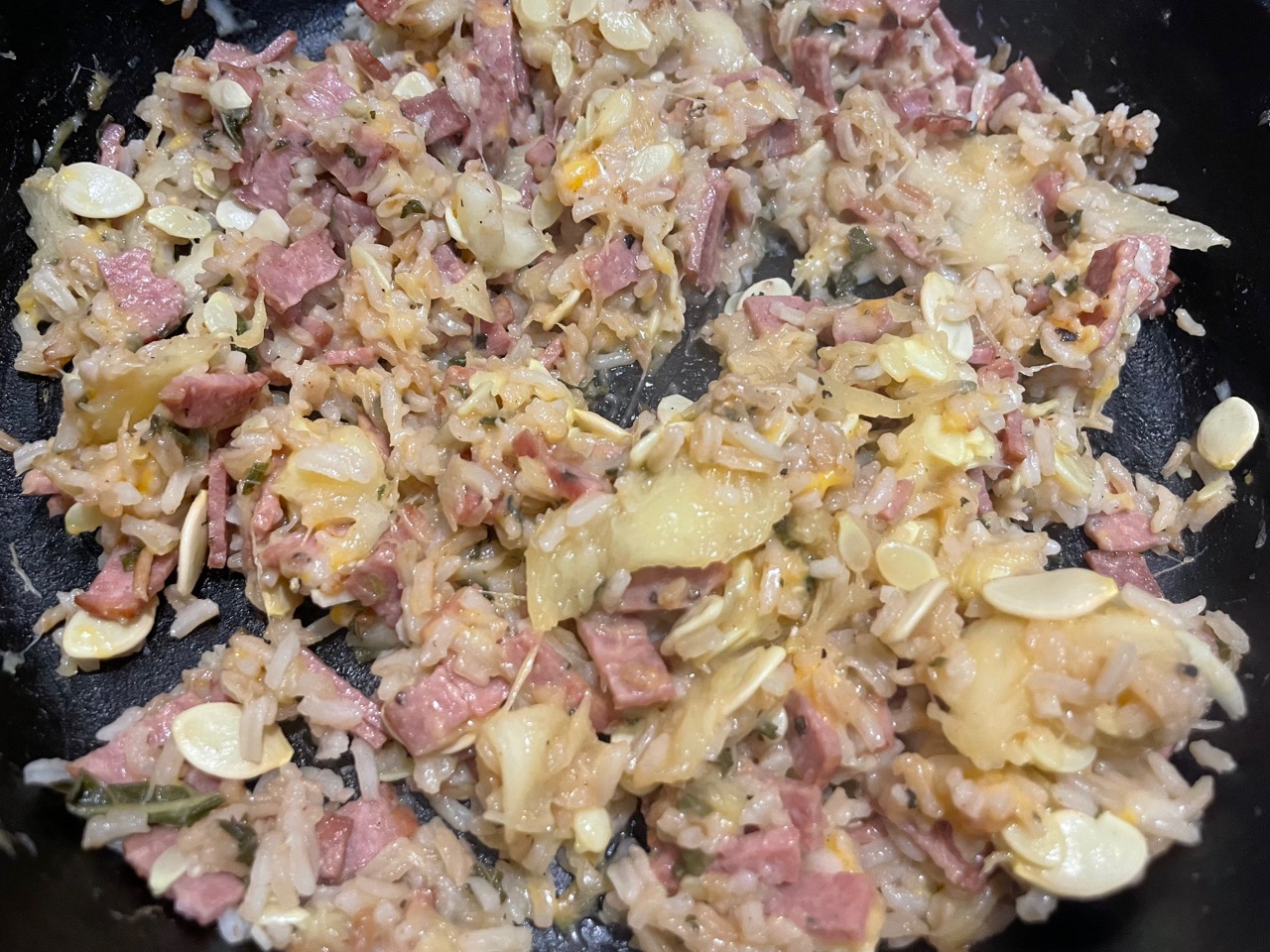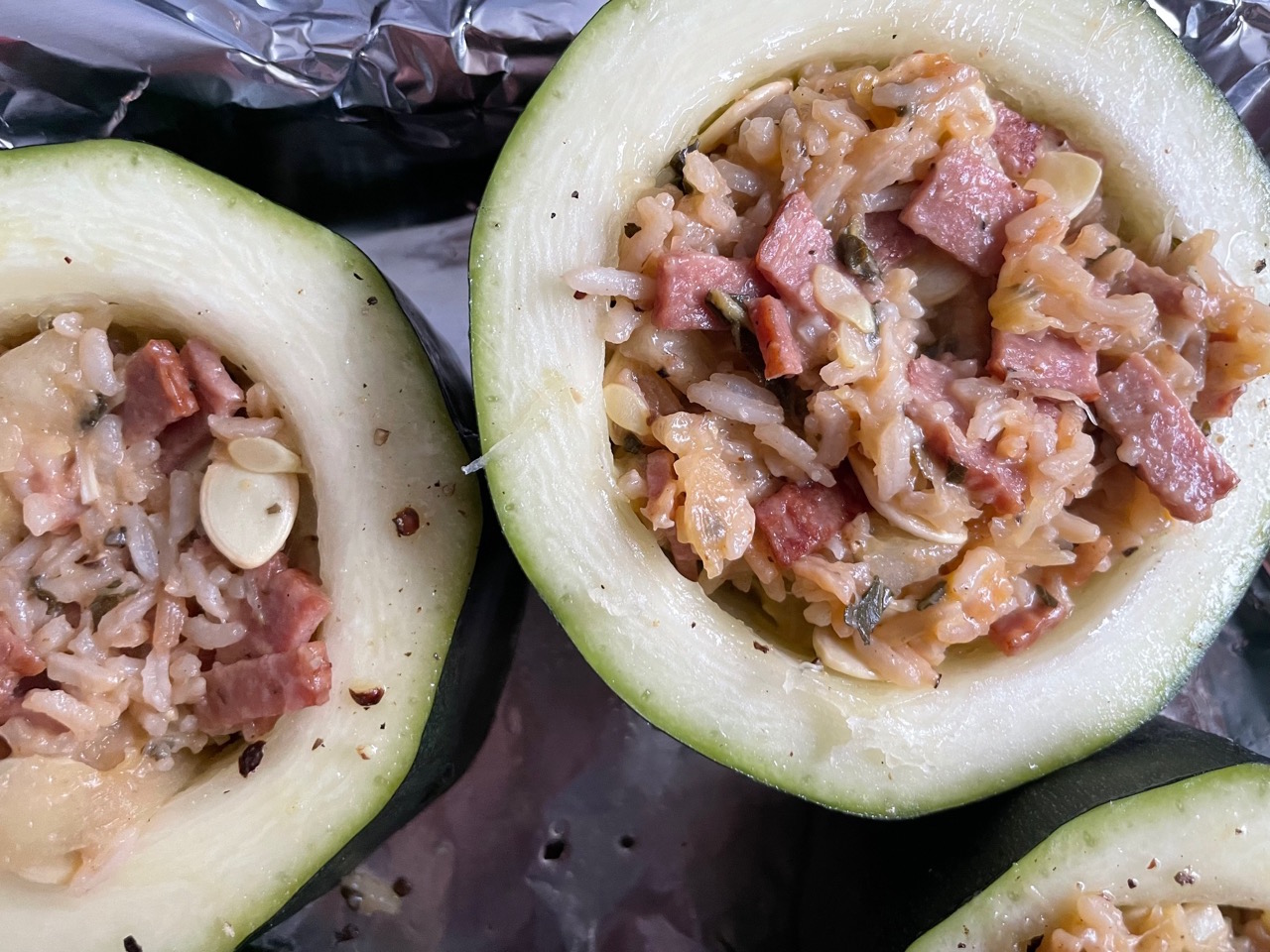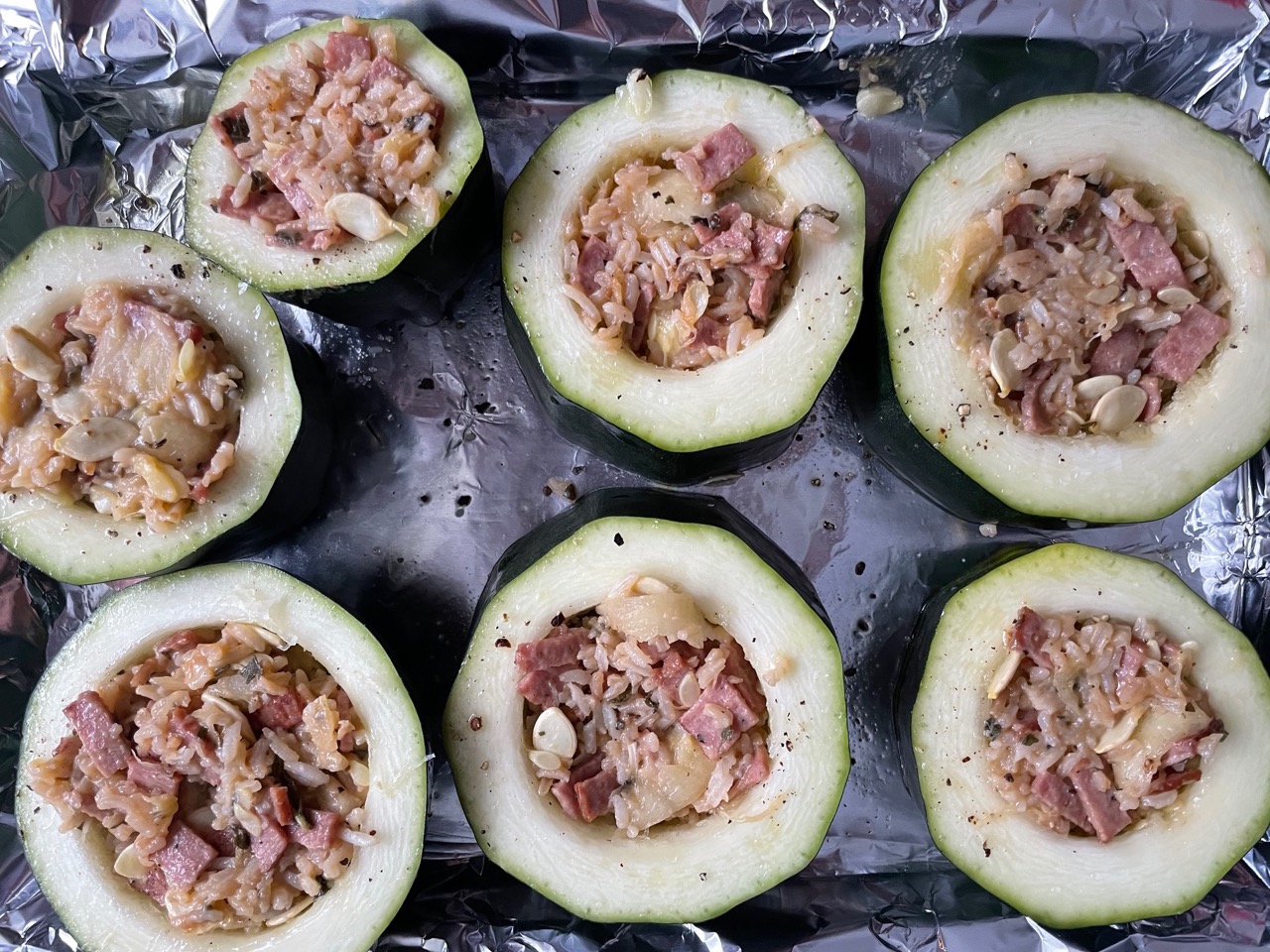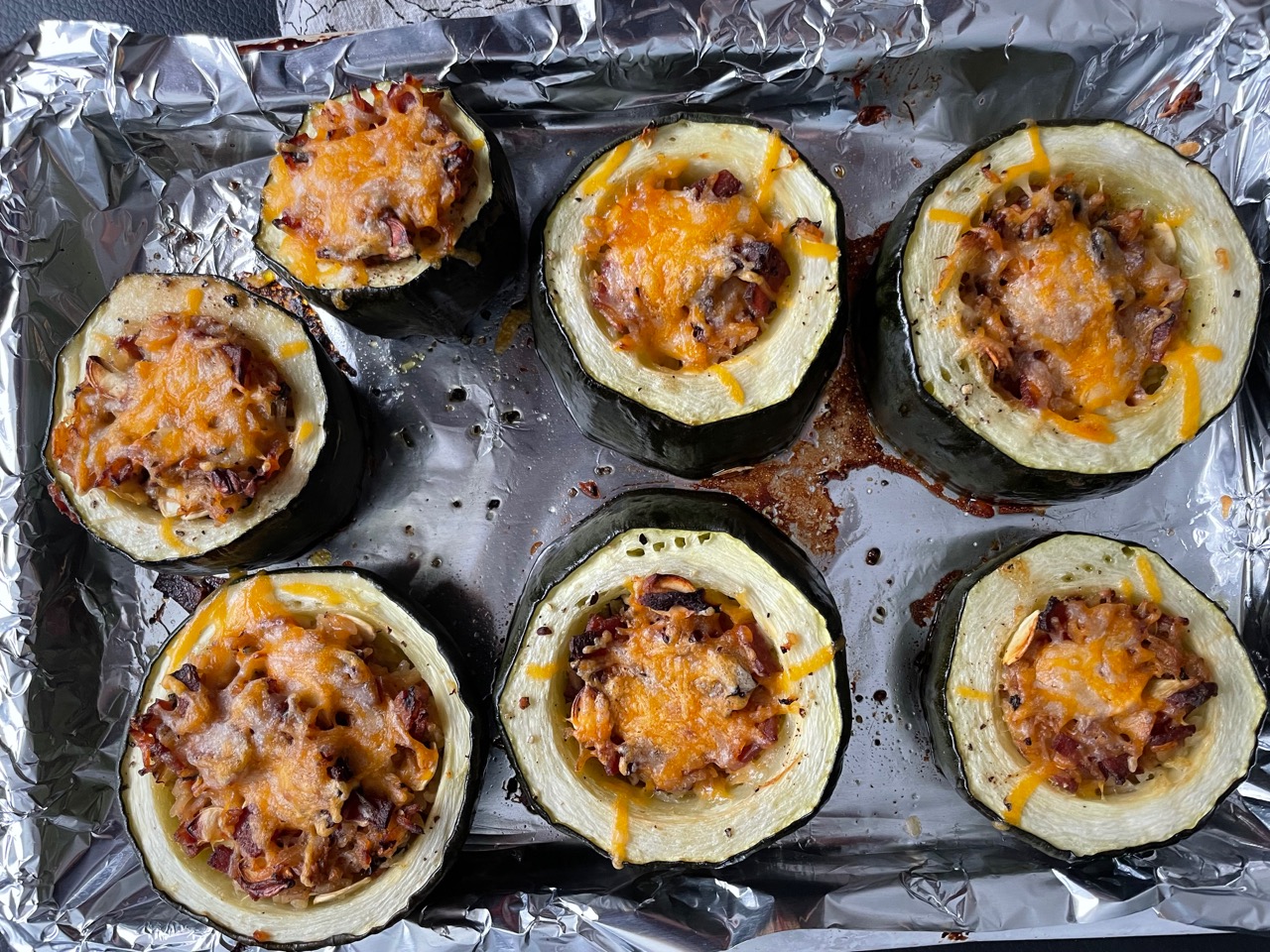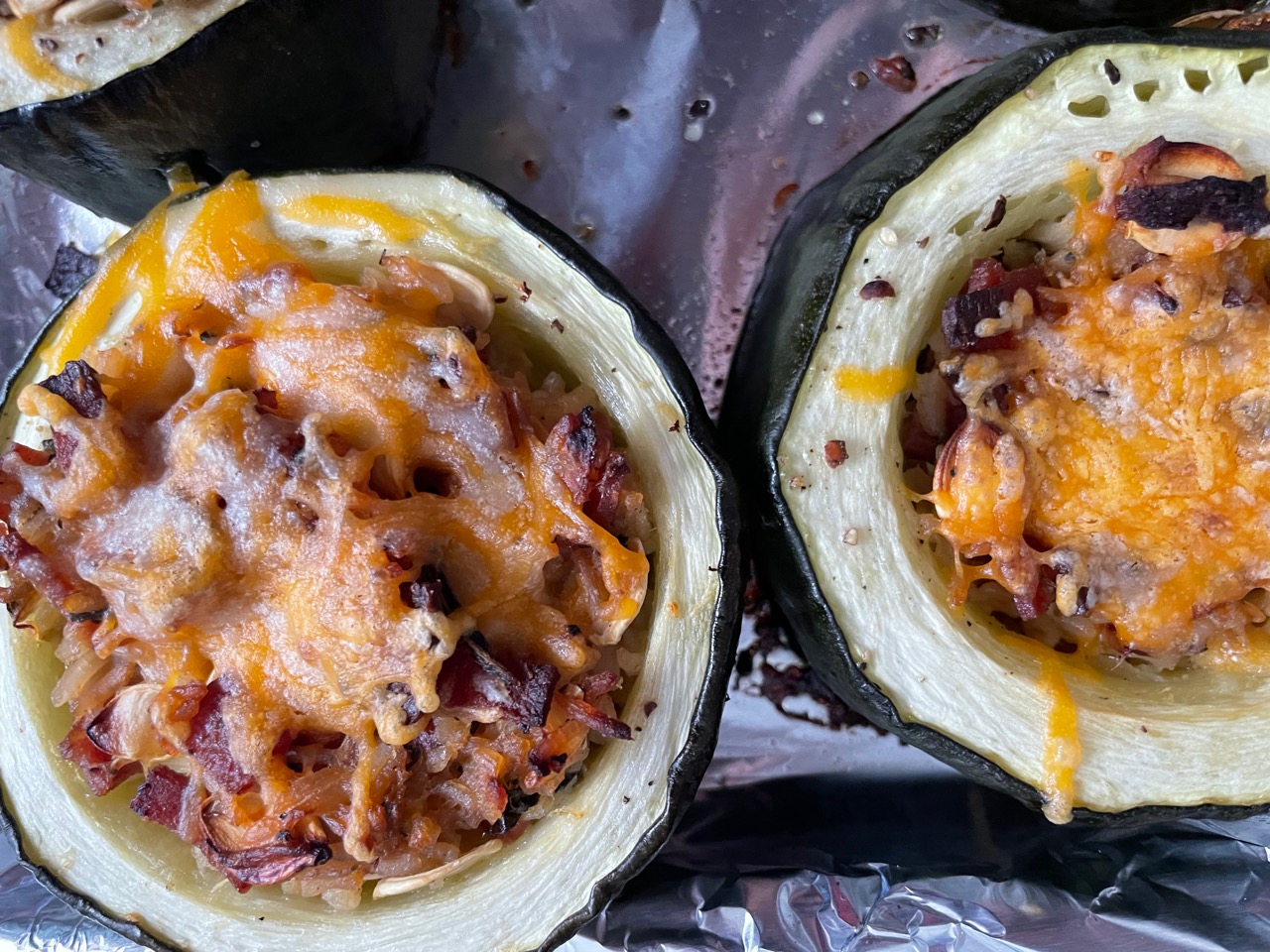 Ingredients:
1 giant zucchini (a foot long? seriously)
a small pack of turkey bacon (or use bacon!- 6oz?)
1 cup cooked rice
splashes of soy sauce
juice of ½ lemon
a nice big pile of pineapple sage (what, my sage is growing crazy right now! seemed like a good fit for that zucchini)
about ½ cup shredded cheddar, divided
Take that zucchini and slice it horizontally into 2 inch rounds. Now, very carefully, use a spoon and scoop out the insides, being careful to keep a small layer of zucchini at the bottom. That is, don't scoop it all out!
In a skillet, heat up the rice with the diced up turkey bacon (or crumpled cooked bacon if you chose that), a big splash of soy sauce, lemon juice, minced herbs, and the insides of the zucchini you just scooped out. I chopped mine up and folded it in, being careful to remove some of the big big seeds.
Because you know a big zucchini is going to have giant seeds.
Season the filling and fold in about ½ of the cheese.
Put the rounds on a sheet and oil them nicely. I used my hands. Season. Then stuff!
Bake at 375 for 40 minutes, or until they are soft enough to get a fork through the ring. Then top with the remaining cheese and cook just a few more minutes until it is a glorious squishy cheesy topping.