This may be one of the best things I have ever made.
I think.
Totally an accident. I just went to check on my zucchini plant and these guys had recently fallen off, perched on the leaves, ready for me to take them. 
And I had some leftover cream cheese from Cheddar Cheesecake. 
But it is the mint that makes a surprise appearance. Just use a lot of herbs.
And don't be afraid if frying them up makes a bit of a mess..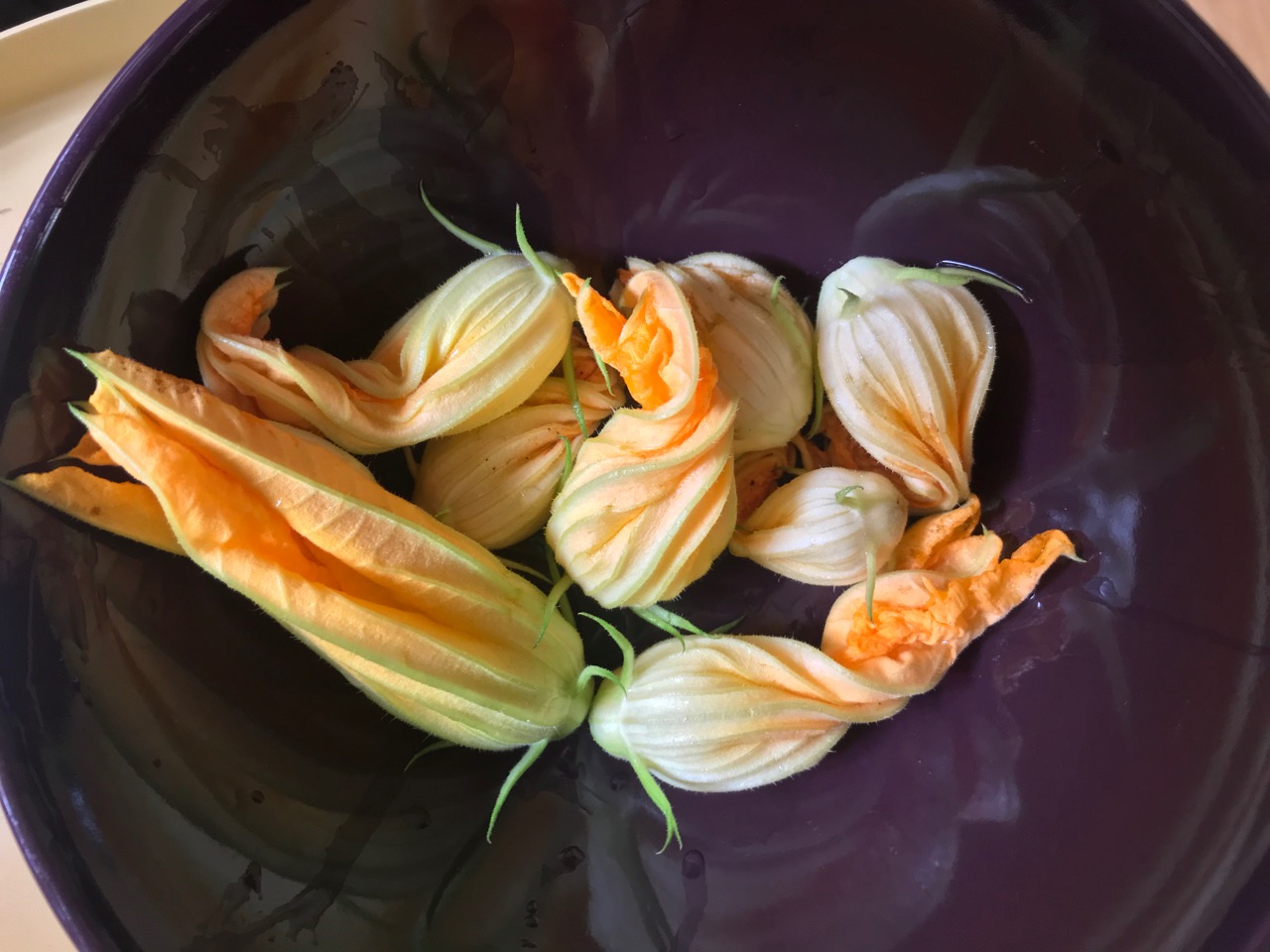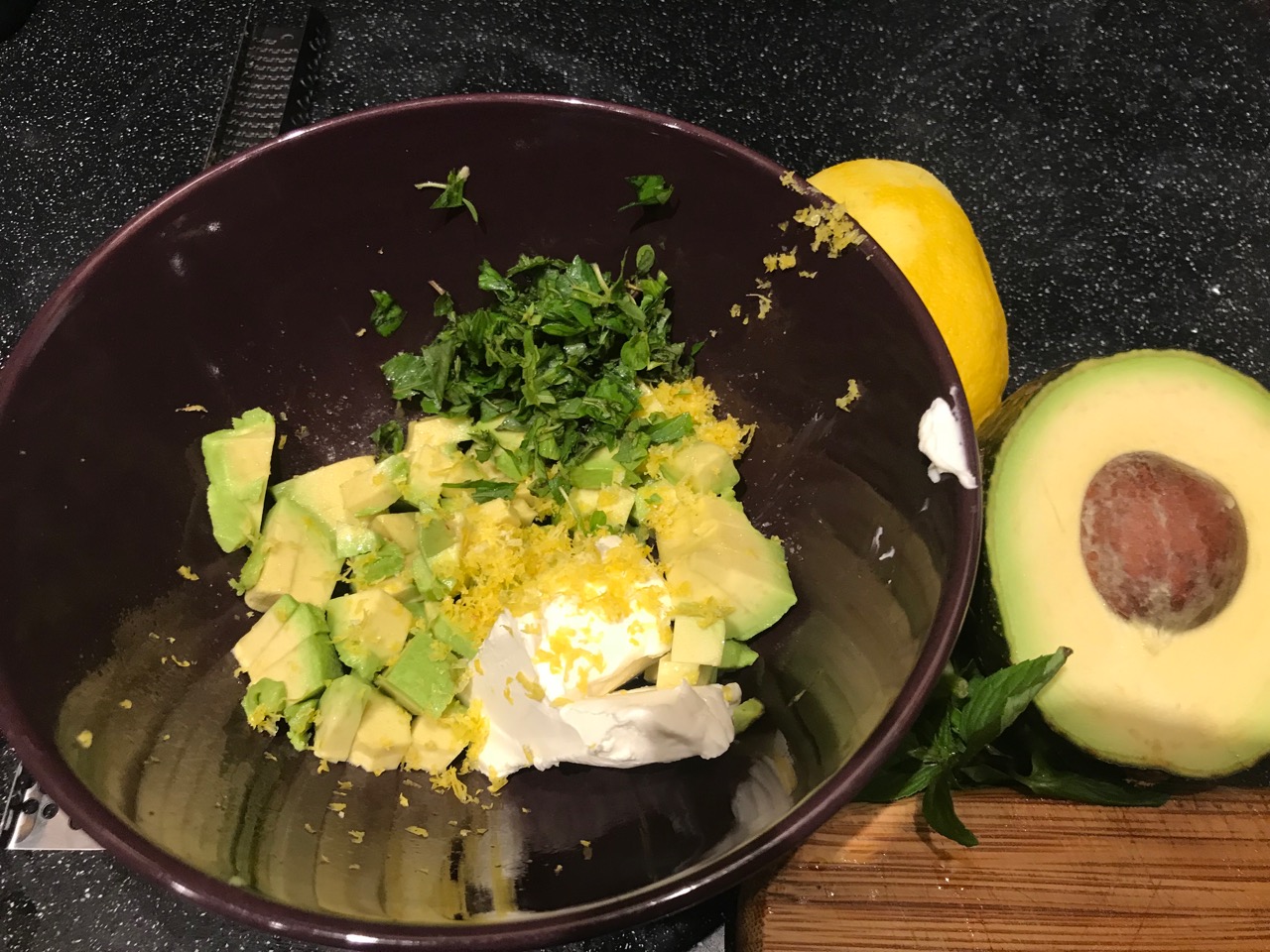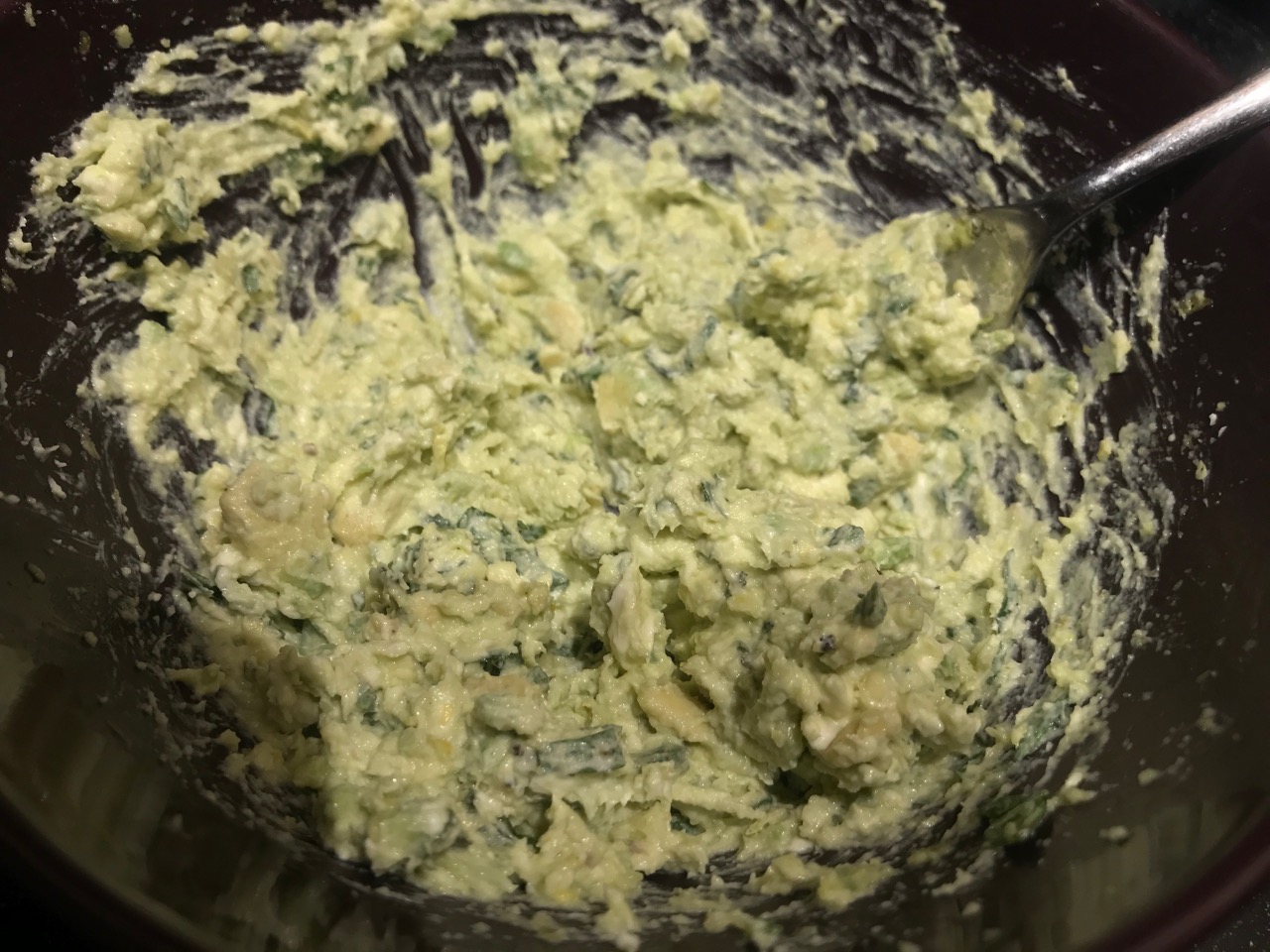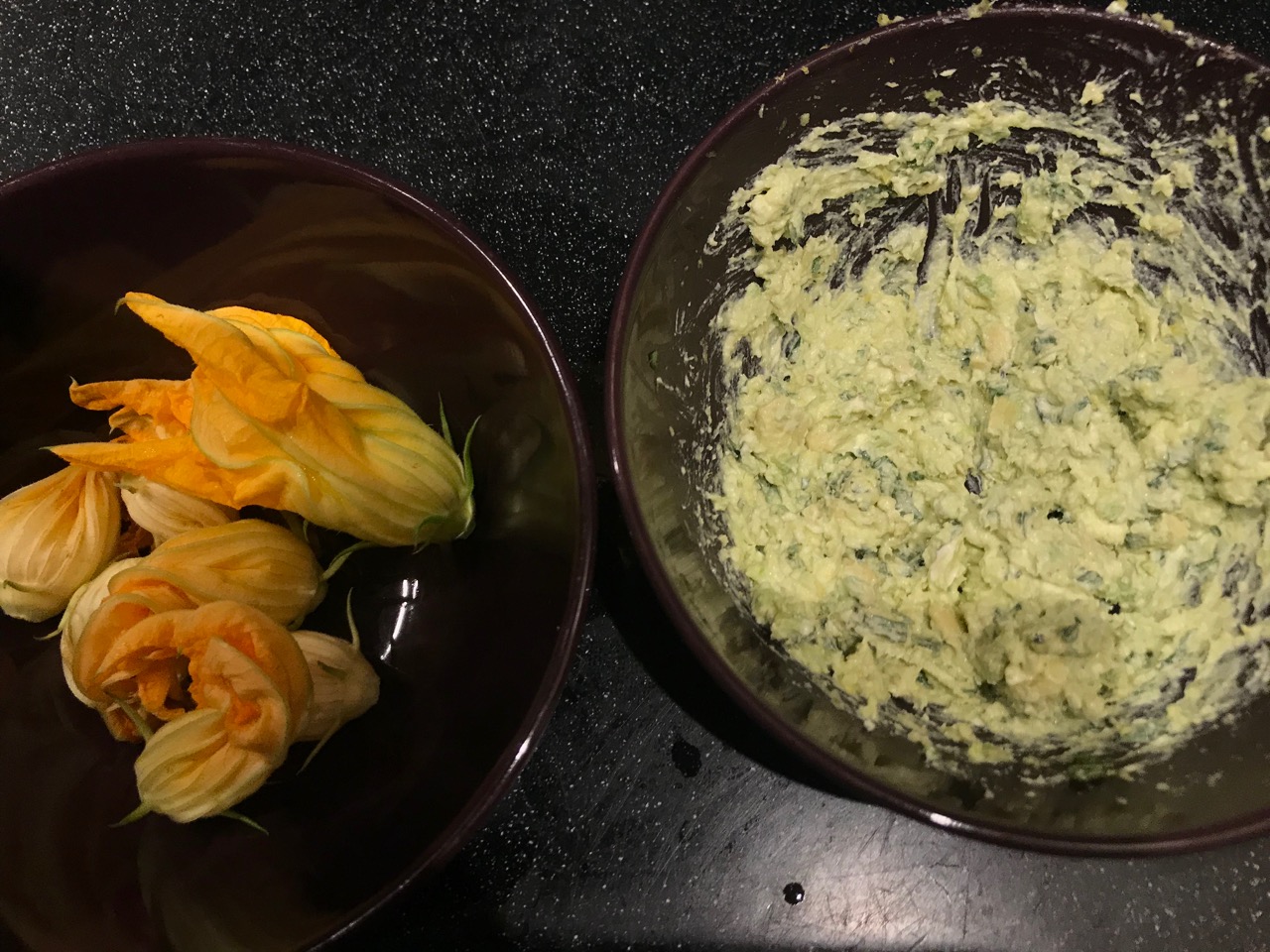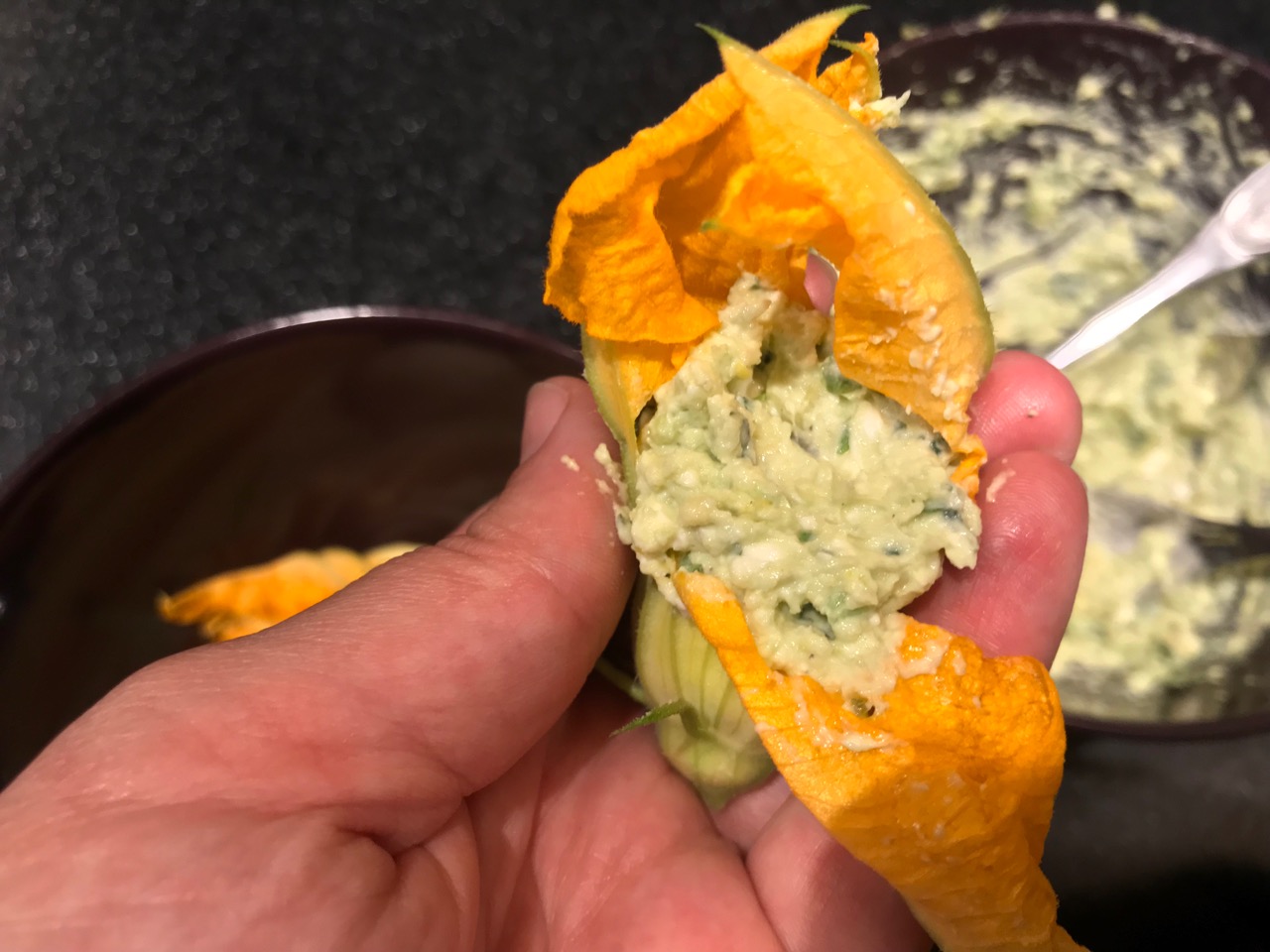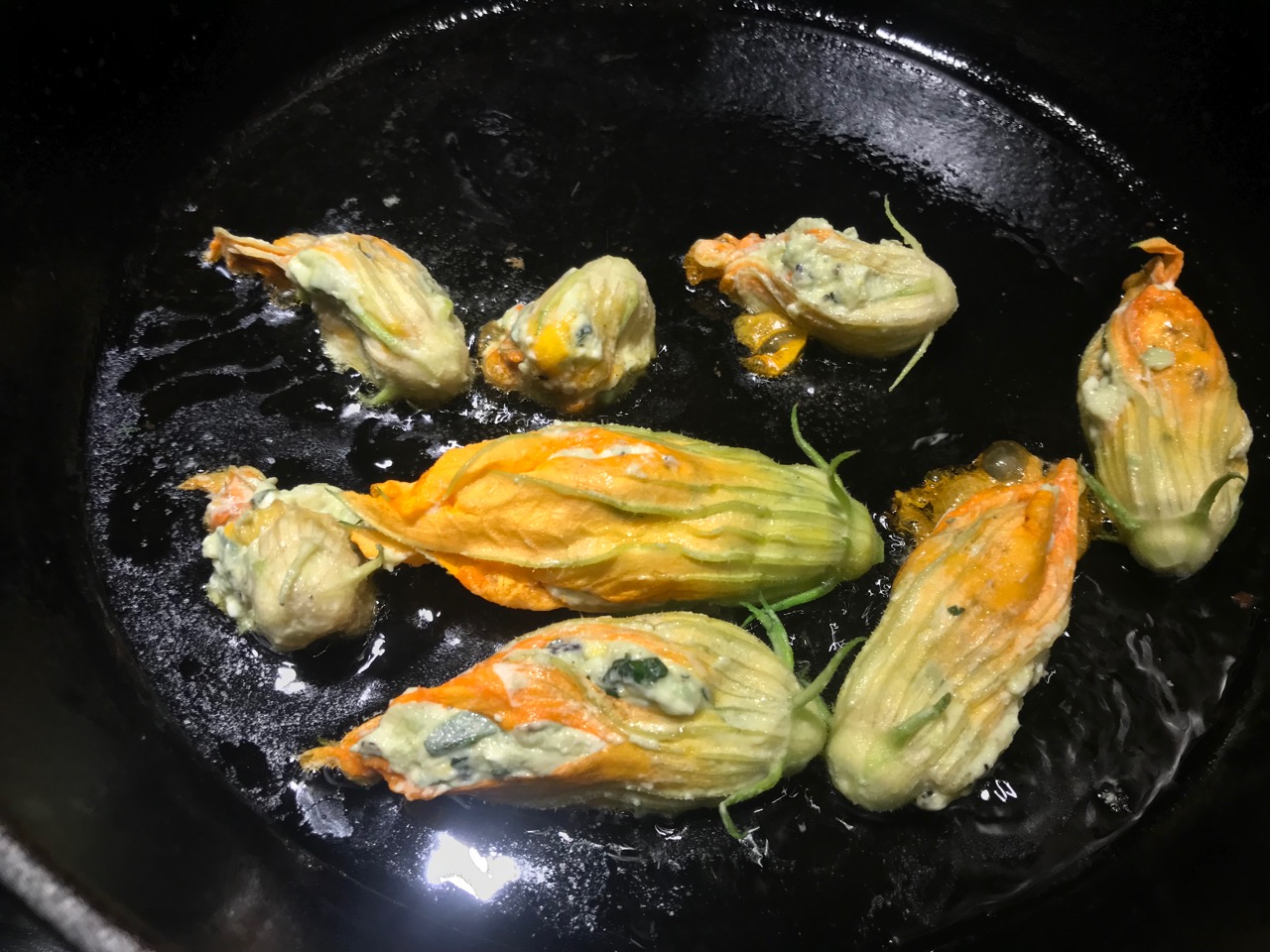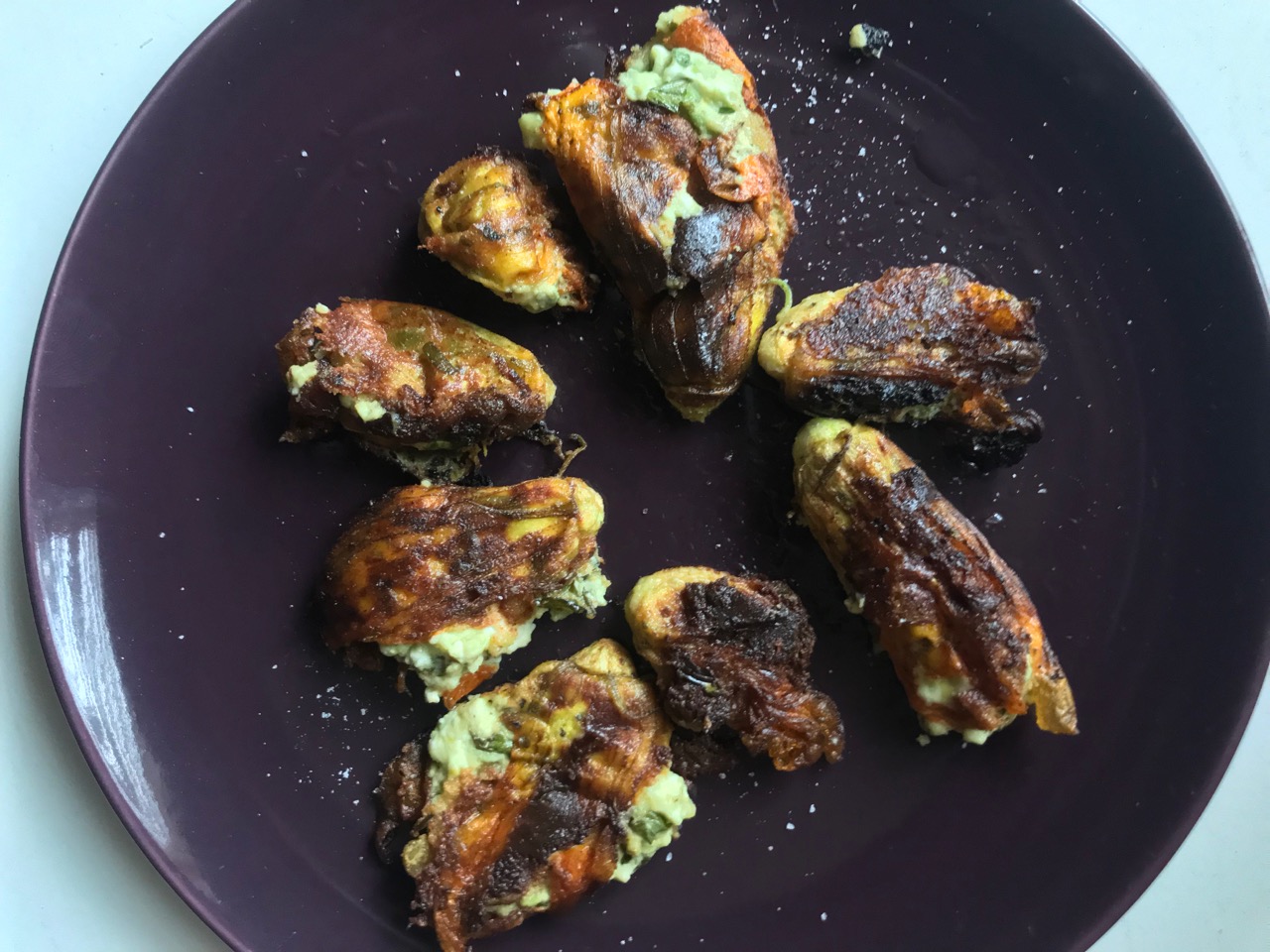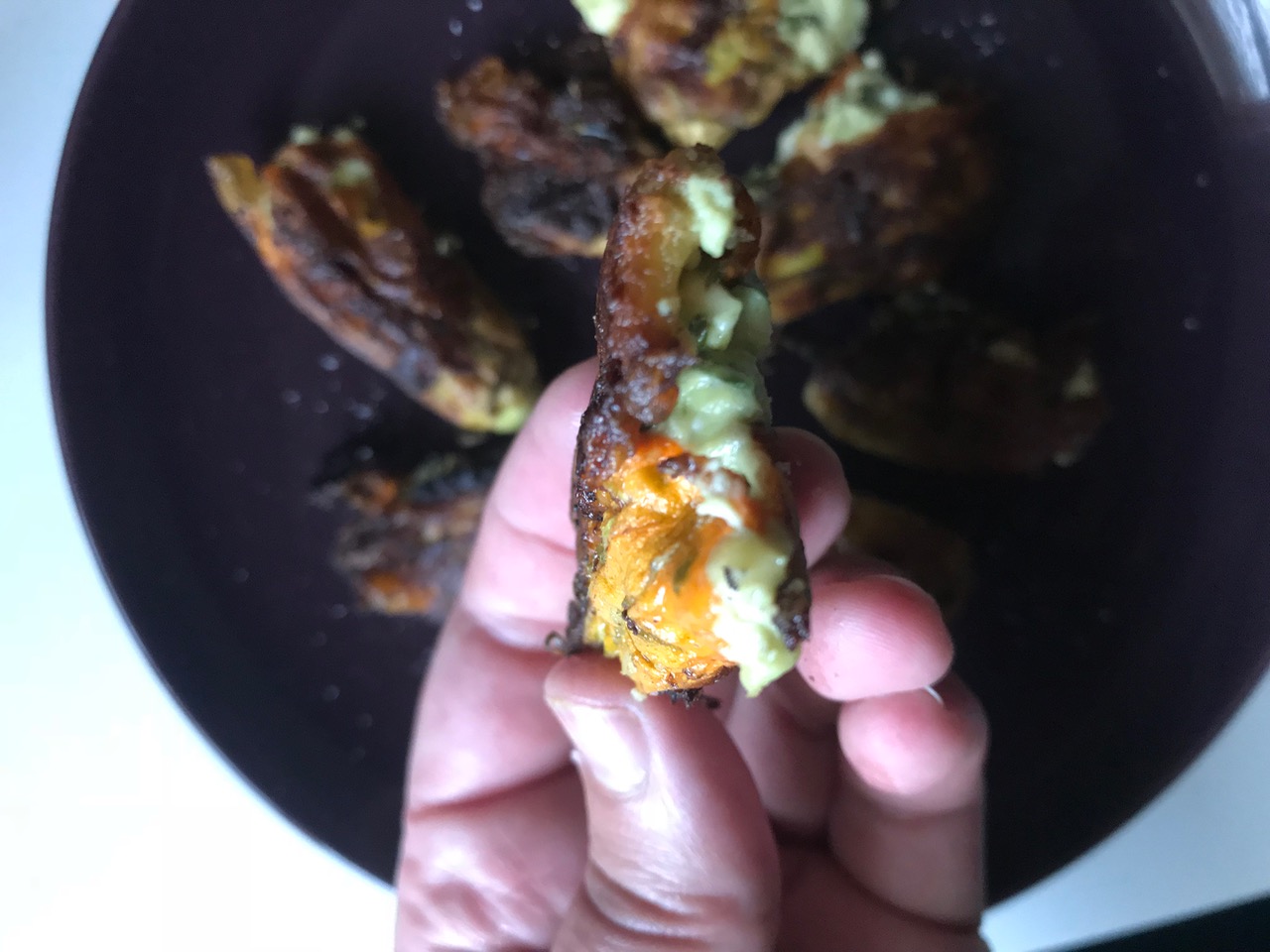 Ingredients:
8-10 zuchhini blossoms
2 oz cream cheese
1/3 avocado
zest of 1/2 lemon
some chopped herbs- basil, marjoram, mint (1 tablespoon?), chopped
splash of oil
Wash the blossoms. Smash the cream cheese, avocado, herbs, and zest together. Season.
Now, very carefully, stuff each blossom with the mix. I used a teeny tiny spoon, but you could use a piping bag if you aren't as lazy as me.. I then delicately put the leaves of the blossoms back together so the stuffing was in the inside. ha. good luck. proceed slowly..
In a medium hot pan, warm up a splash of oil and fry these guys up, about 5 minutes a side, until they start to crisp up. I covered my pan because they pop about.
Let them drain on a paper towel and then cool a bit before you eat them.
Also, if you don't eat them all immediately, they are so good to pop out and eat cold the next day..