It is this leftover yellow squash. Large ones. Not my favorite. 
And some very very salty leftover squid ink risotto I got during a trip to Eataly.
You could stuff these with anything if you want. 
And you should.
It makes them taste less like yellow squash..
My preference.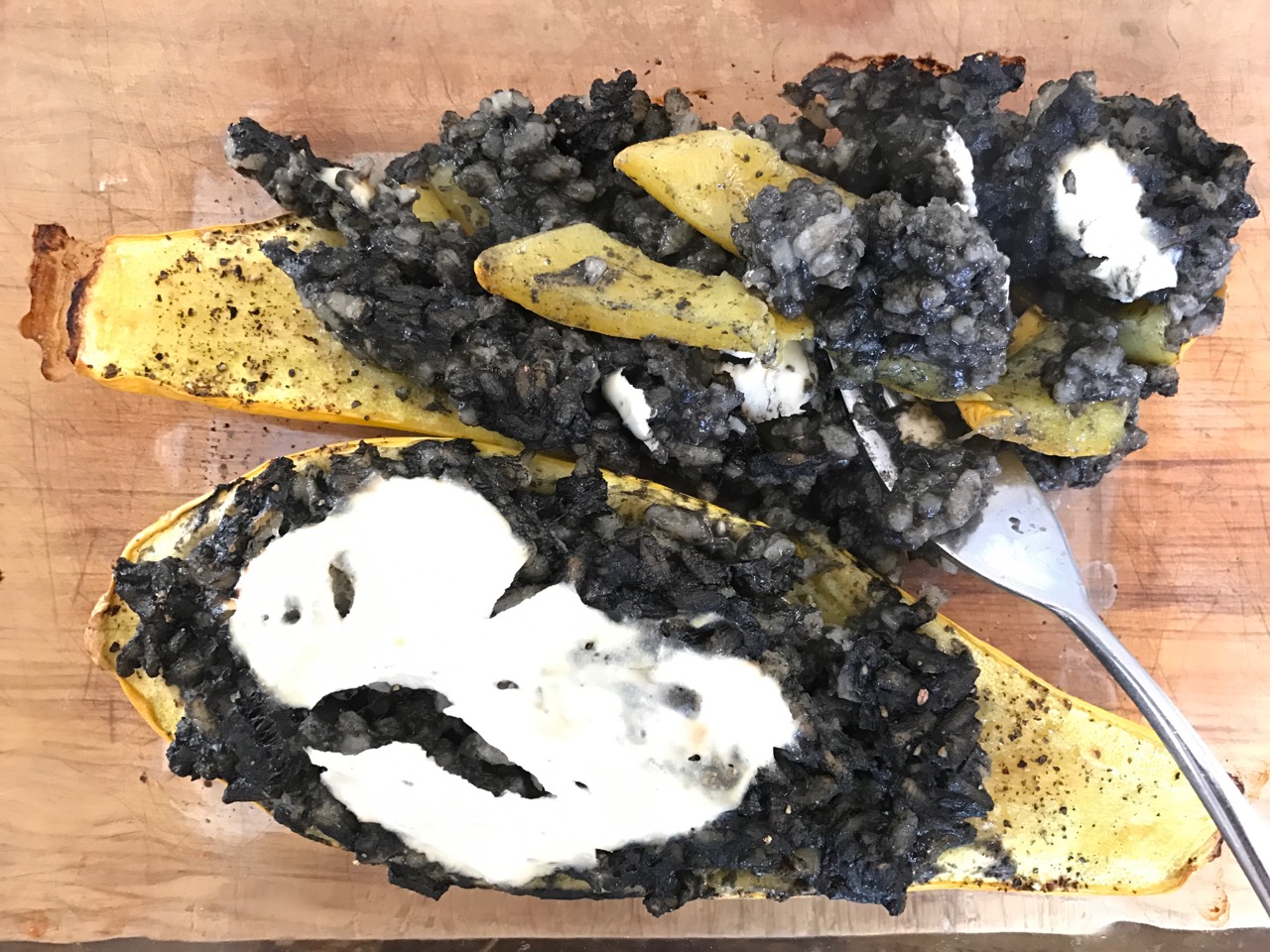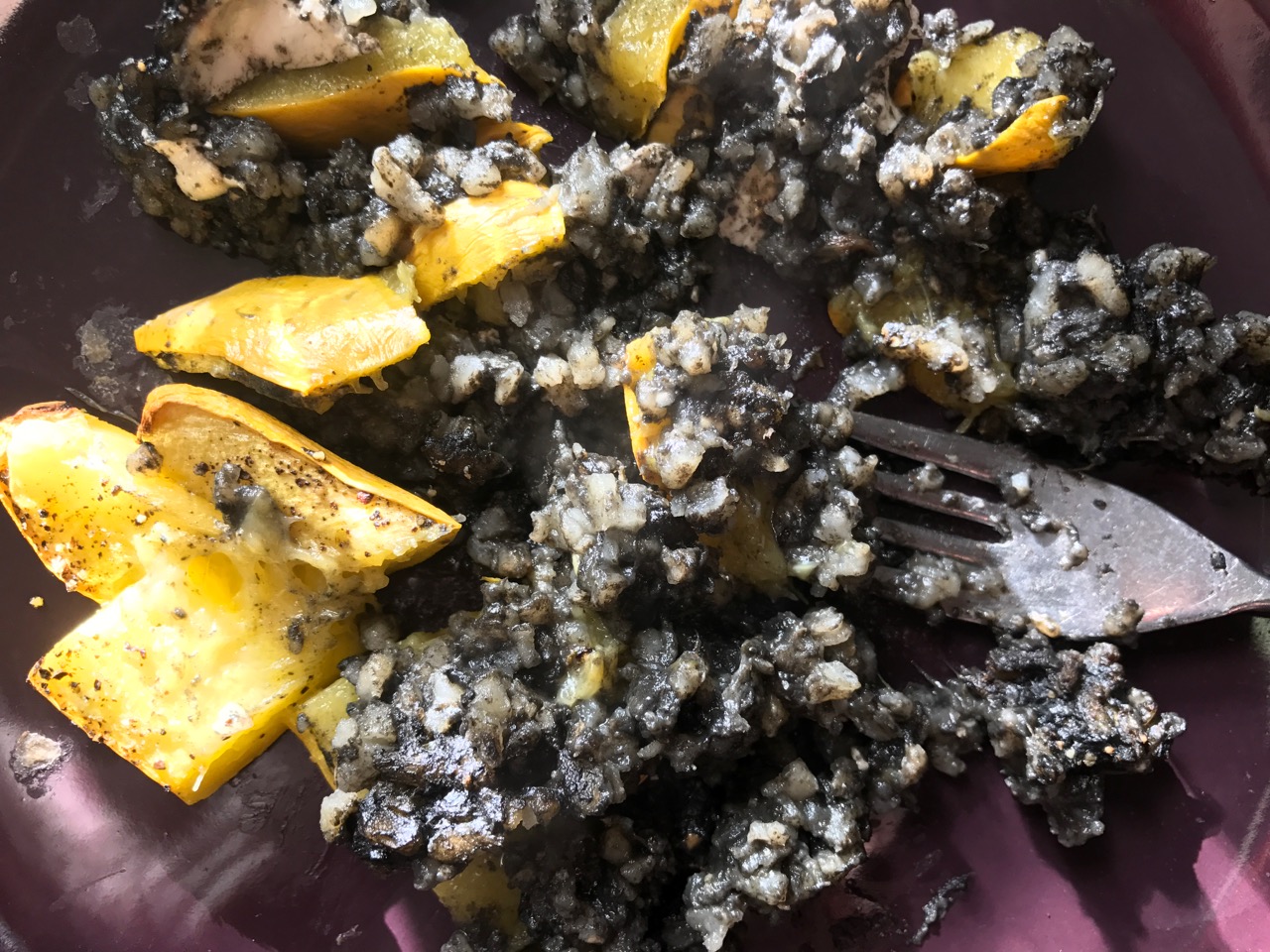 Ingredients:
1 very large yellow squash, cut in half lengthwise
about a cup of leftover squid ink risotto
a very large spoonful of Greek yogurt (1/4 cup?)
splash of oil
Cut the squash in half and spoon out the seeds, leaving behind this glorious empty pocket. Brush with oil and season. I mixed some Greek yogurt in with the squid ink risotto to make it less salty. Stuff the squash and bake at 400 degrees for 45 minutes, or until fork tender and easy to cut into pieces and eat.
So good.
So easy.
Check out the other recipe, Yellow Squash Cheese Sticks..