A few remaining red potatoes, of all sizes.
Two leftover chicken thighs.
And two leftover spoonfuls of grocery store crab jalapeno cheese dip..
Tastes better if you bake it twice..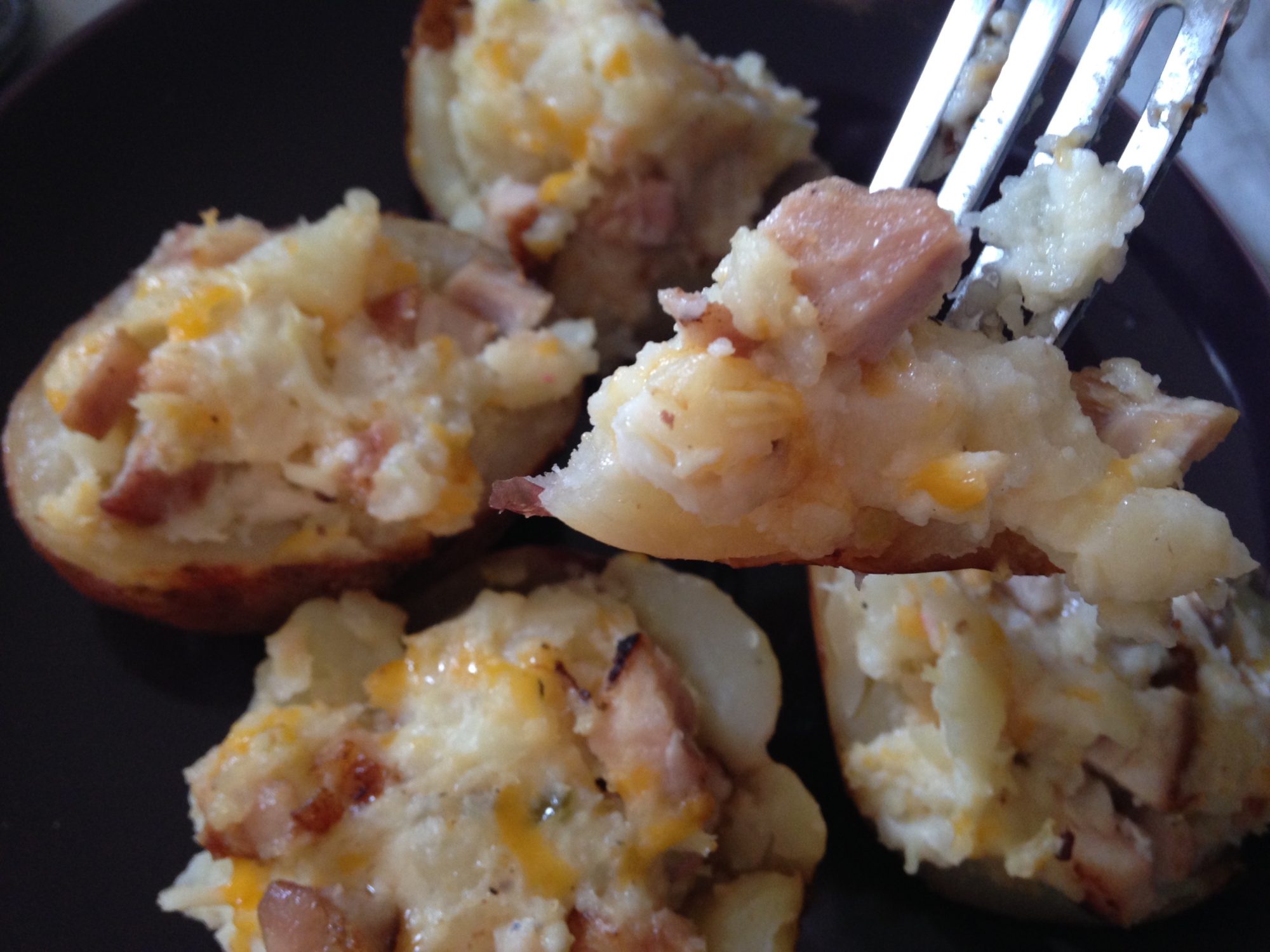 Ingredients:
4 medium red potatoes
splash of oil
1 garlic clove
a few spoonfuls of dip, or sour cream, or whatever
2 chicken thighs, chopped
shredded cheddar cheese
Roll the potatoes in oil and sprinkle with salt. Roast with the garlic clove in a 350 degree oven until fork tender. Like 30-40 minutes if they are on the larger side.. Let them cool, then cut them in half and scoop out some of the insides. Don't scoop out all of the insides; leave a ring of flesh so they keep their shape.
Put the flesh in a bowl with the garlic and mash it up. Add the chicken and dip. Season it really well. Then add the stuffing back to the potatoes, sprinkle with some cheese, and bake for another 15 minutes.
You can eat the tiny ones in 4 or 5 bites, but the big ones you kind of have to eat with a fork.
Still worth it..