Did you know that stuffed okra is a thing?? It is a common dish in Indian cuisine and called Bhindi..
I just learned this when I searched around for what to do with okra. So much of it came in my weekly vegetable box (aka CSA) in the last few weeks of November that I just could not figure out what to do with it anymore..
These take a bit of work, but they are so good. I just popped them in my mouth and ate them all day, one at a time, as a snack..
Just try it..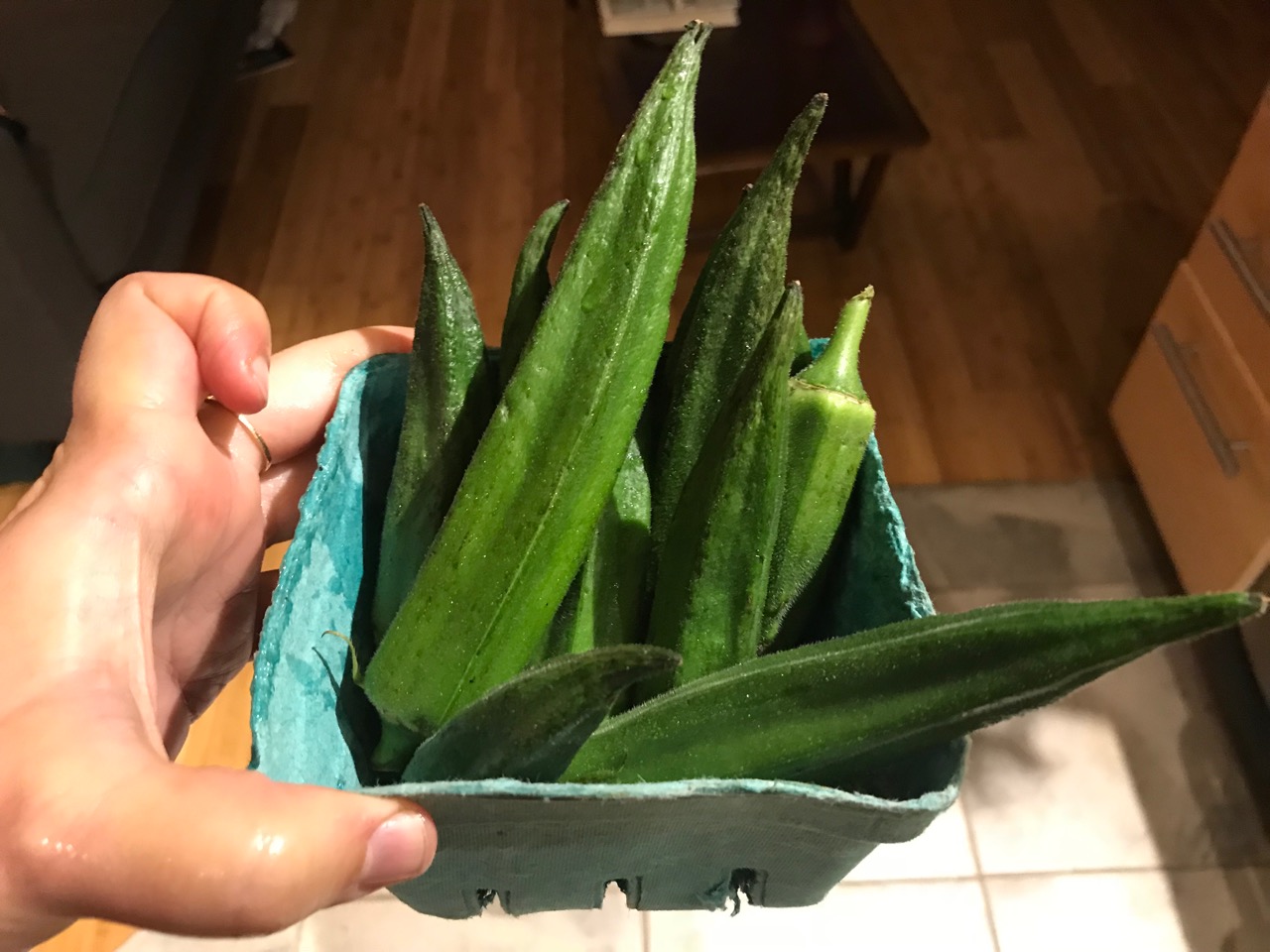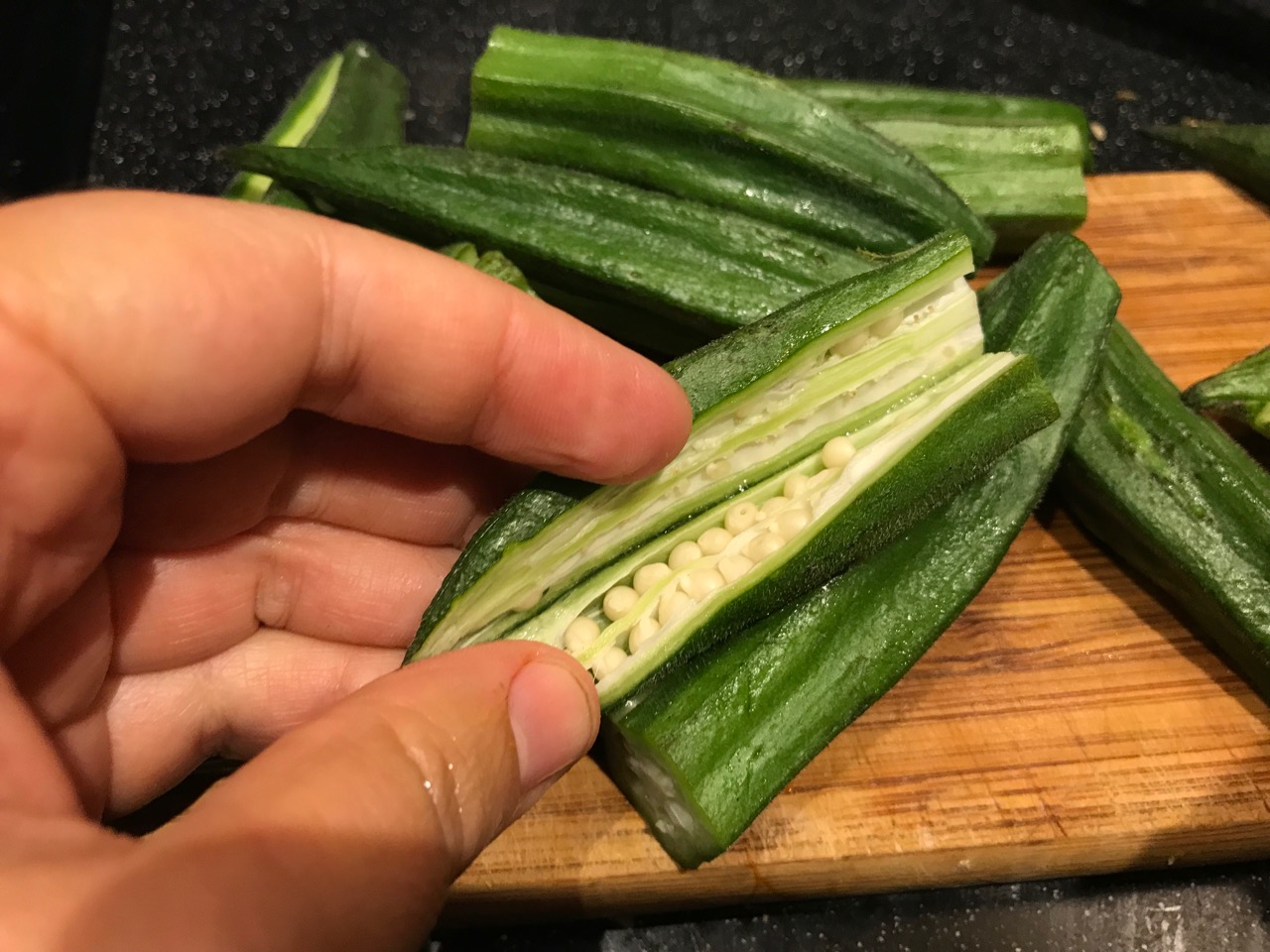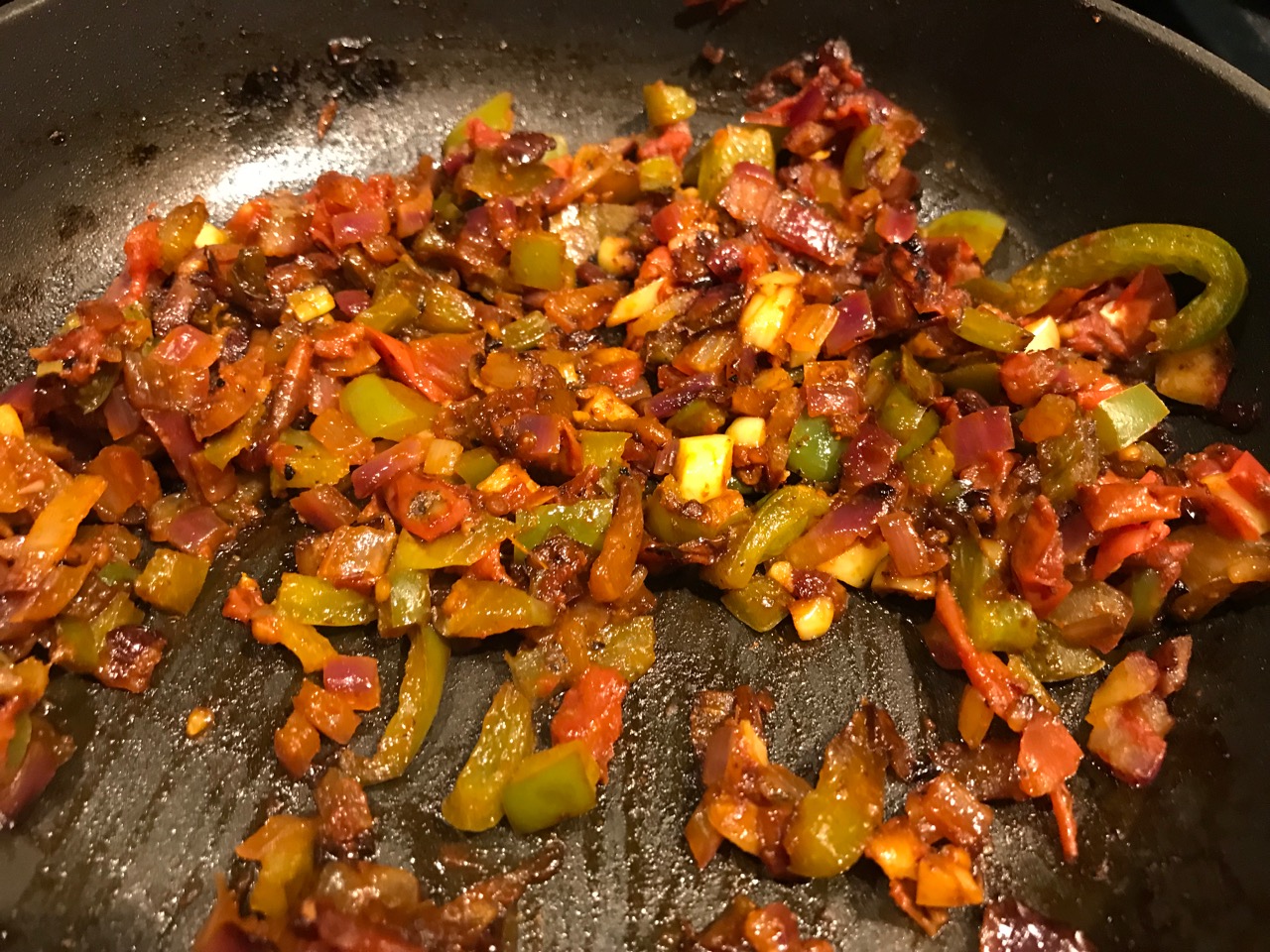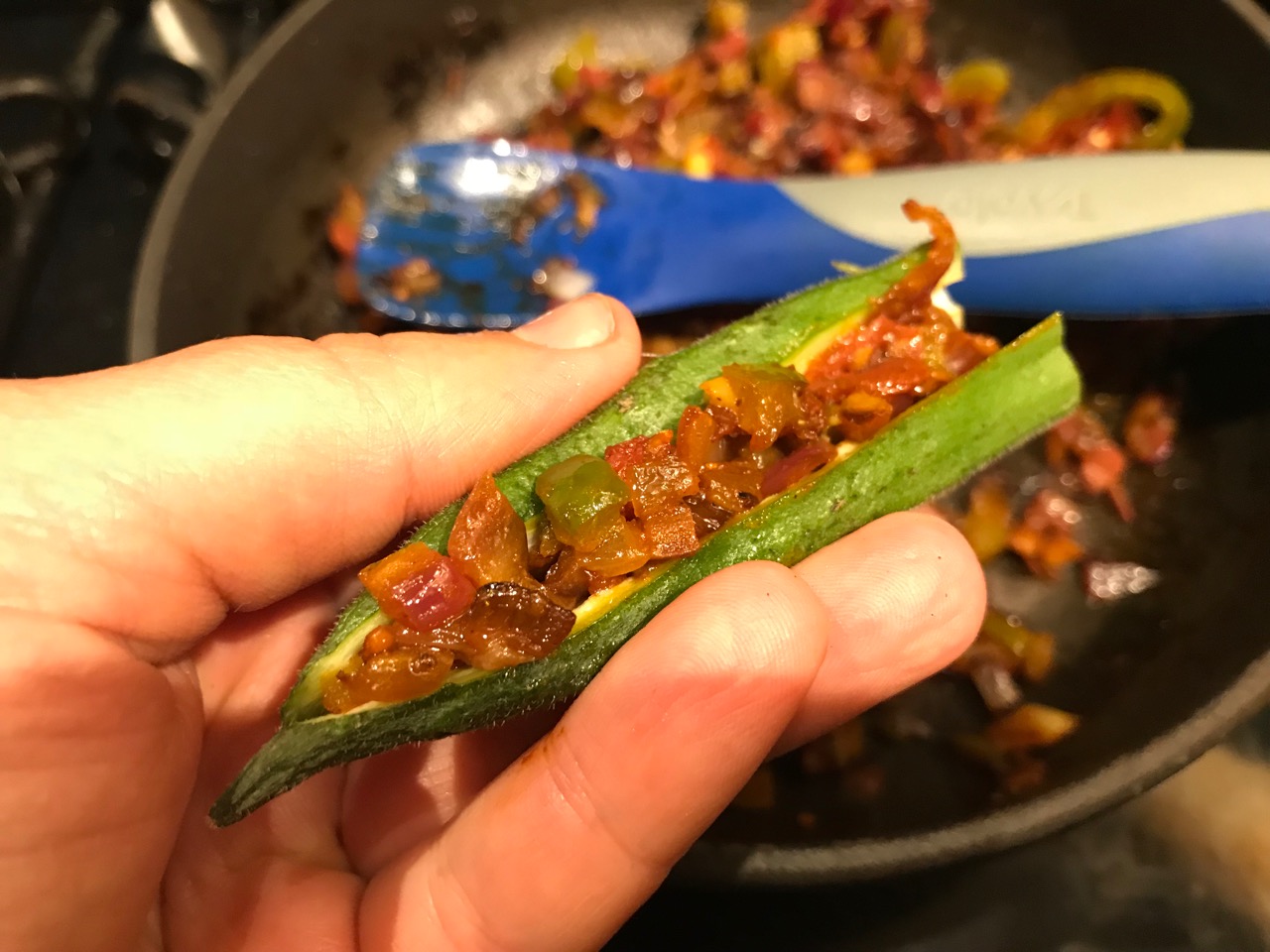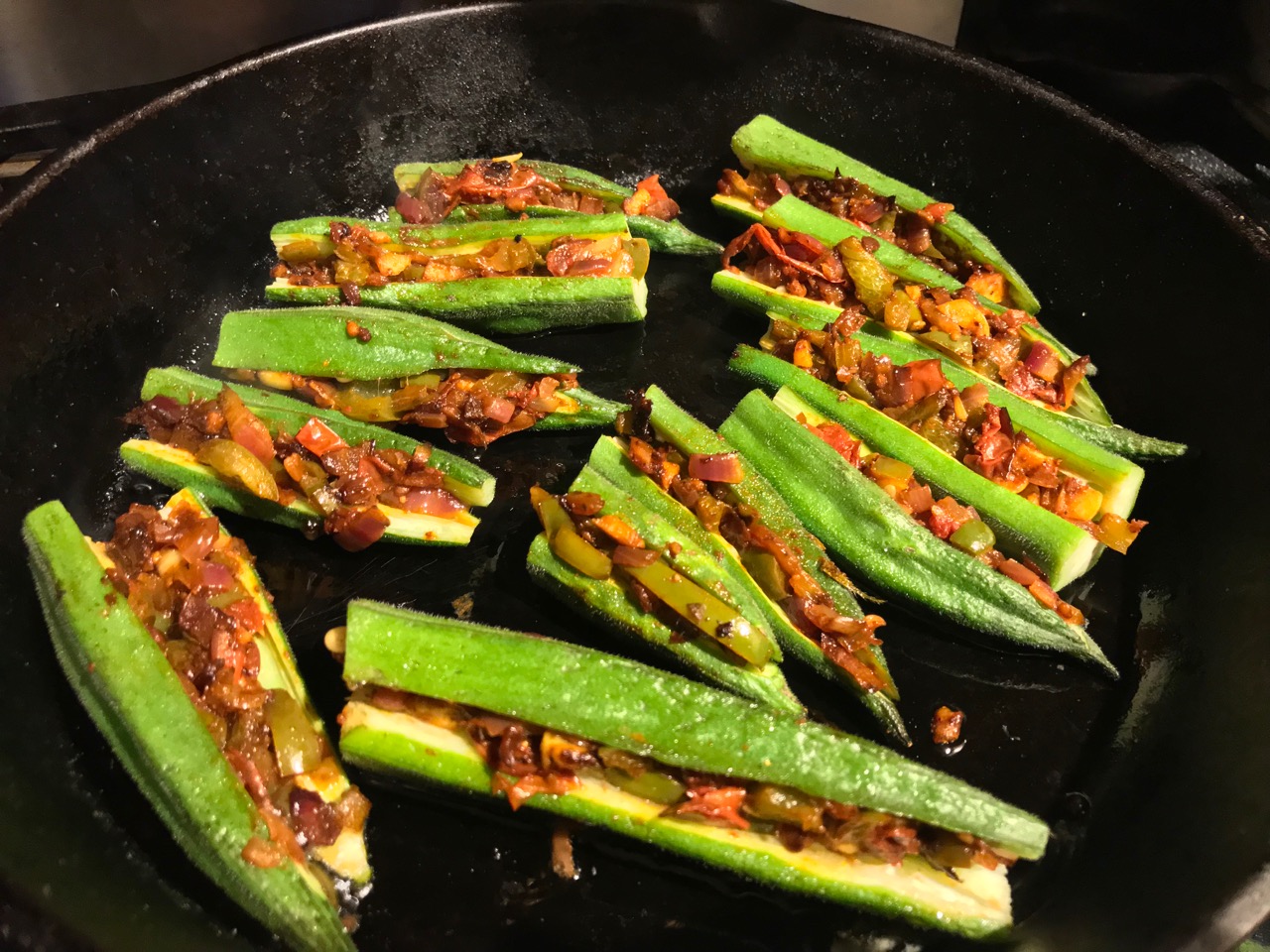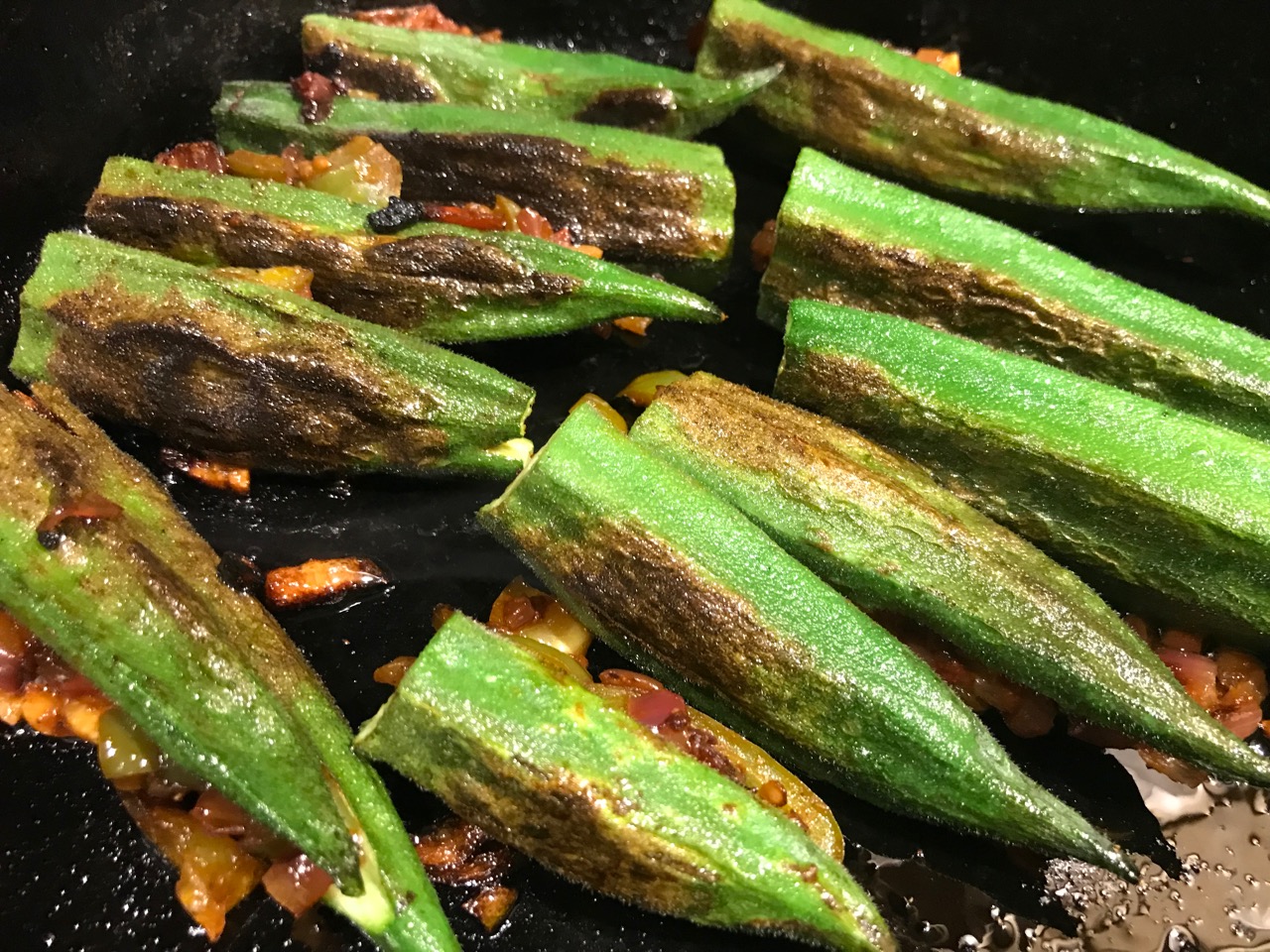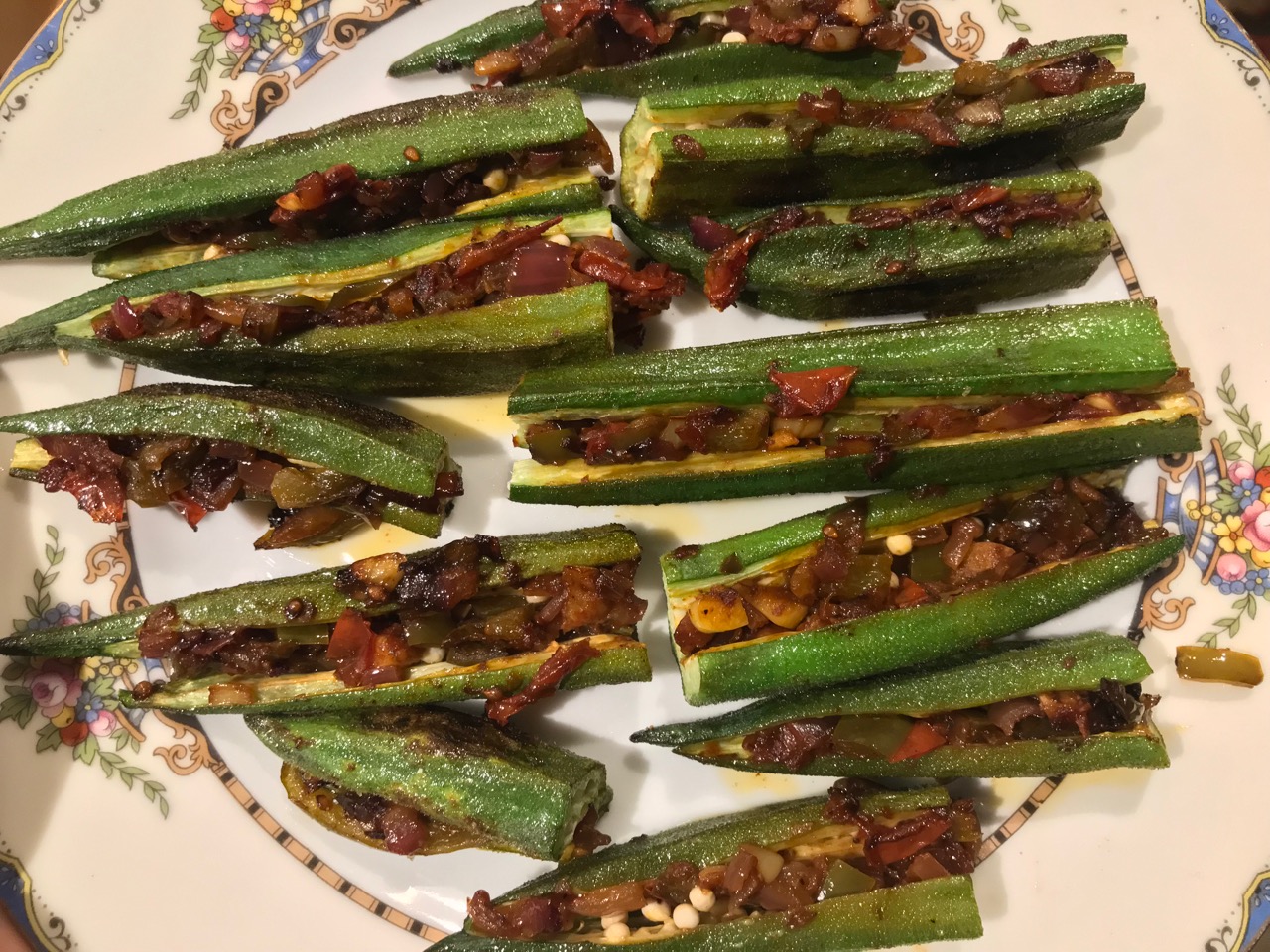 Ingredients:
a dozen okra
splashes of oil
1/2 red onion, diced
1/2 green bell pepper, diced
a handful of cherry tomatoes (about 1/4 cup chopped small)
3 garlic cloves, minced
cumin, chili powder, turmeric, corriander, etc. (whatever you want to spice it up with)
splash of red wine vinegar
Cook up the stuffing. What do you have? You don't need much, but you want to cut everything up small and cook it all together in a pan to combine and make it delicious. I added red onion, pepper, some cherry tomatoes, garlic, and spicy herbs/flavorings to a pan and cooked it all together until it was delicious and kind of congealed well for stuffing tiny okra! Deglaze with a little vinegar if you have it..
For each okra, cut the hard end off (not the tip) and then slice it down one side on the long side. Don't cut all the way through..
Peel back each piece and scoop out the insides, either with a tiny spoon or your finger. Then stuff each one with some of the stuffing. Carefully!
In a hot pan, add a good splash of oil to heat up. Then add each okra piece and cook until it starts to brown, 5-7 minutes, then turn each one a bit, being careful not to spill out the stuffing. Once the okra is fork tender, pull them out of the pan, maybe sprinkle with a little salt, and eat them!
Man, I kept them in the fridge and just snitched one every hour or so until they were gone.
Good cold and hot!