I learned about steaming fish from this Food52 article.
I LOVE to buy whole fish at the market. They are cheap if you buy porgies or something like that ($2)..
Also, you can stuff the fish with whatever you have that is 'almost' dying.. like old ginger or cilantro stems or lemon slices..
I like to dry brine my fish first; it keeps it moist.
And the steaming keeps it from overcooking. I don't have a steamer, but you can hack it. All I used was a plate on a dish in a pot with a lid.
So easy.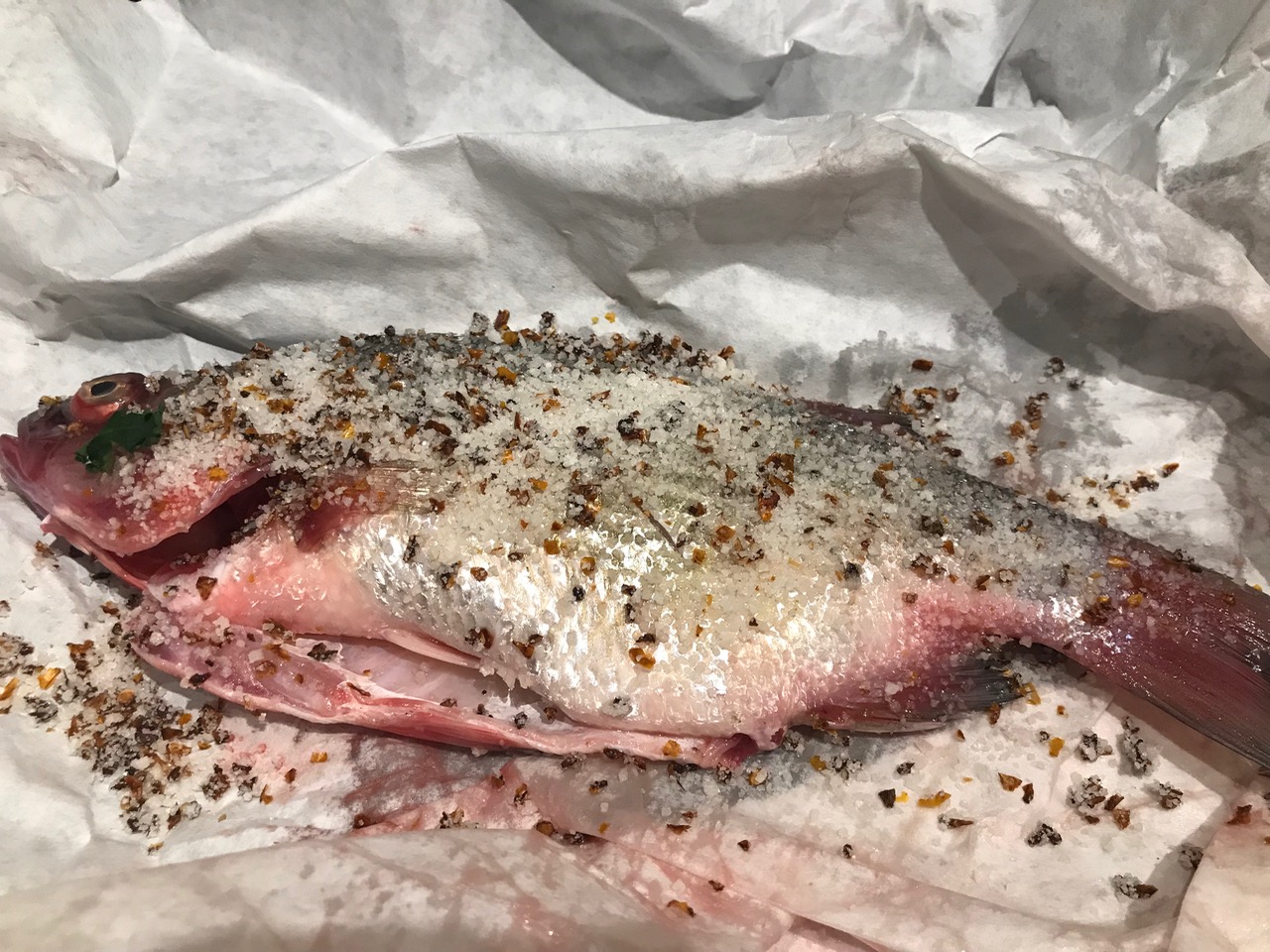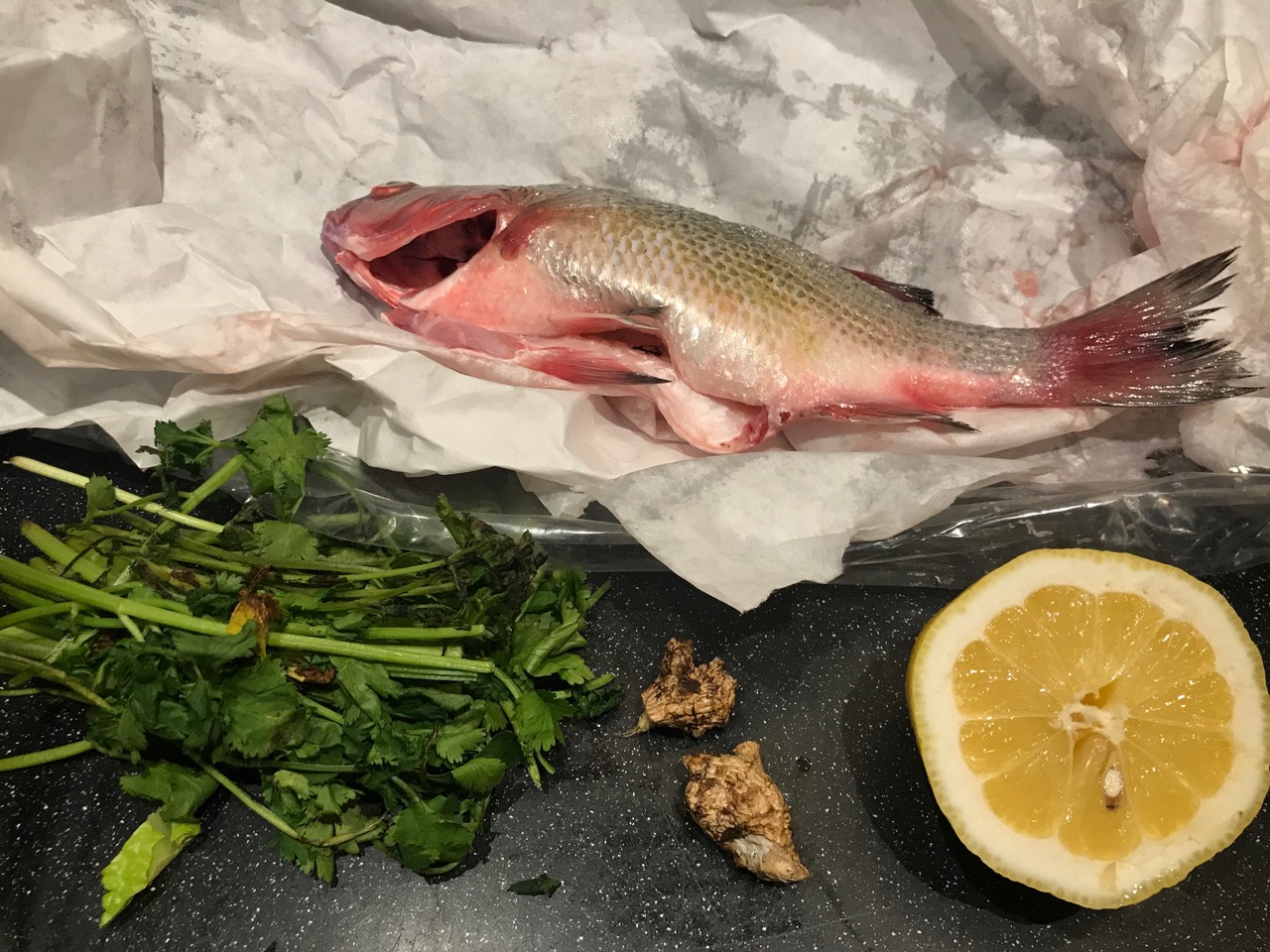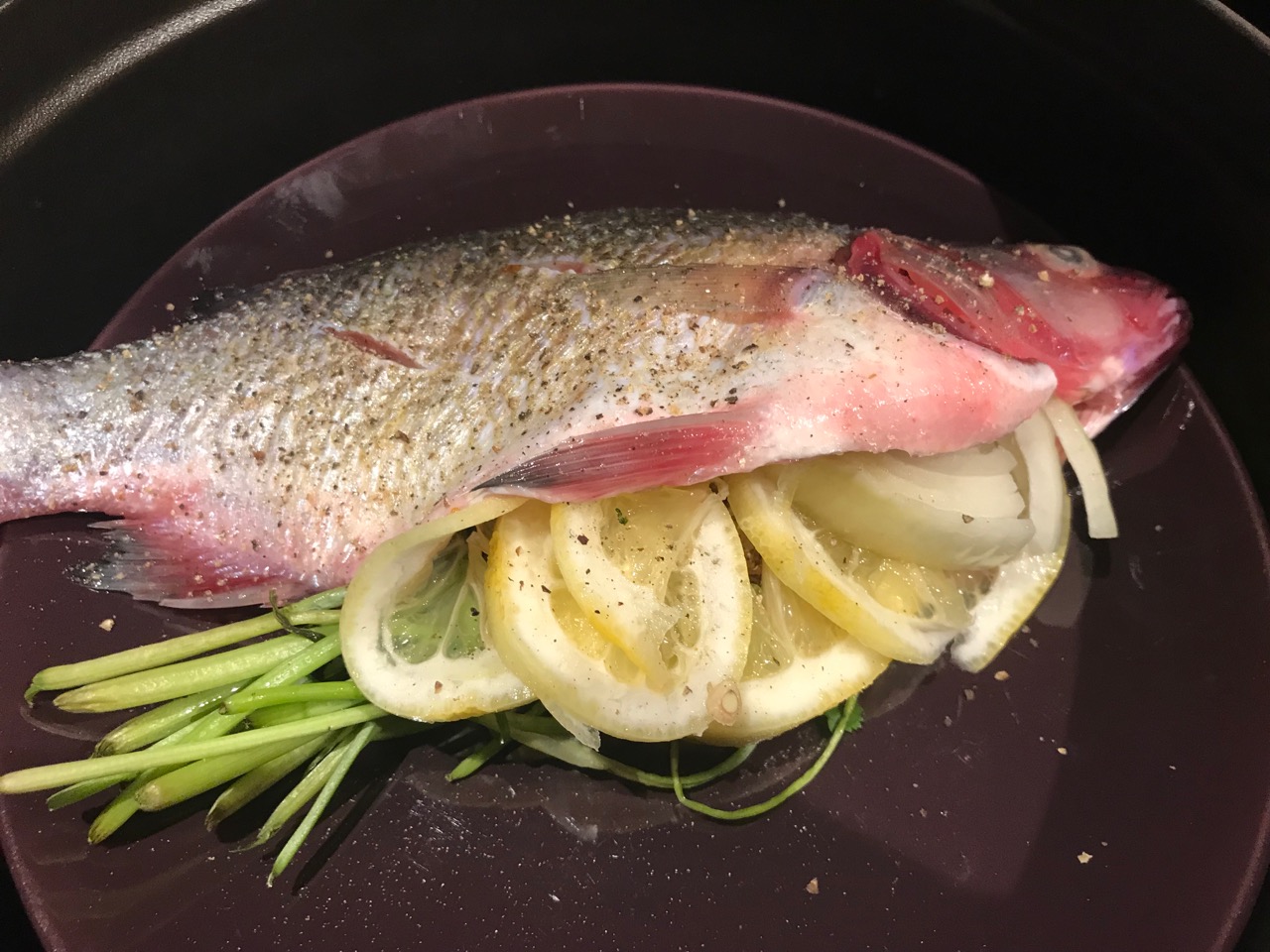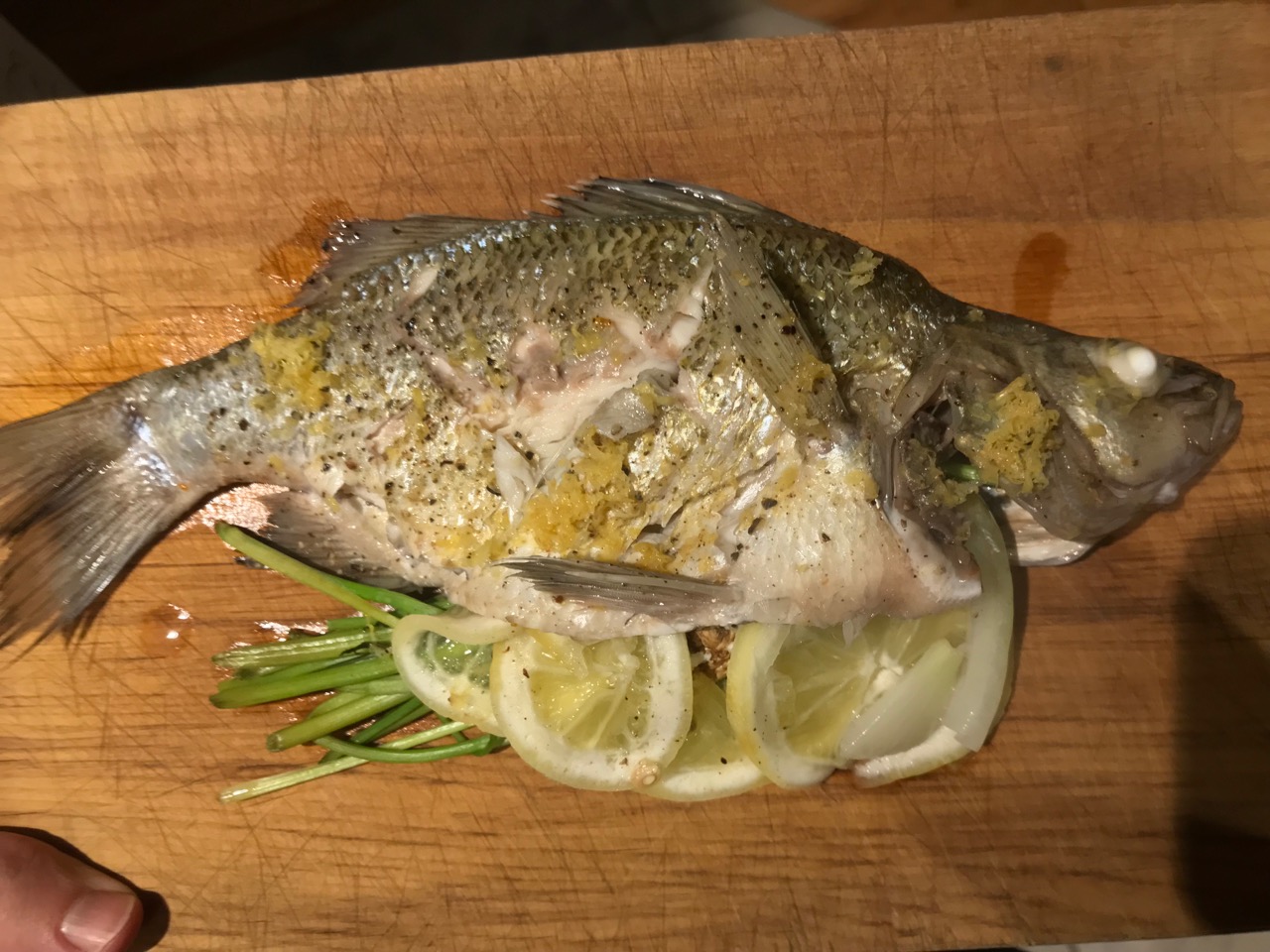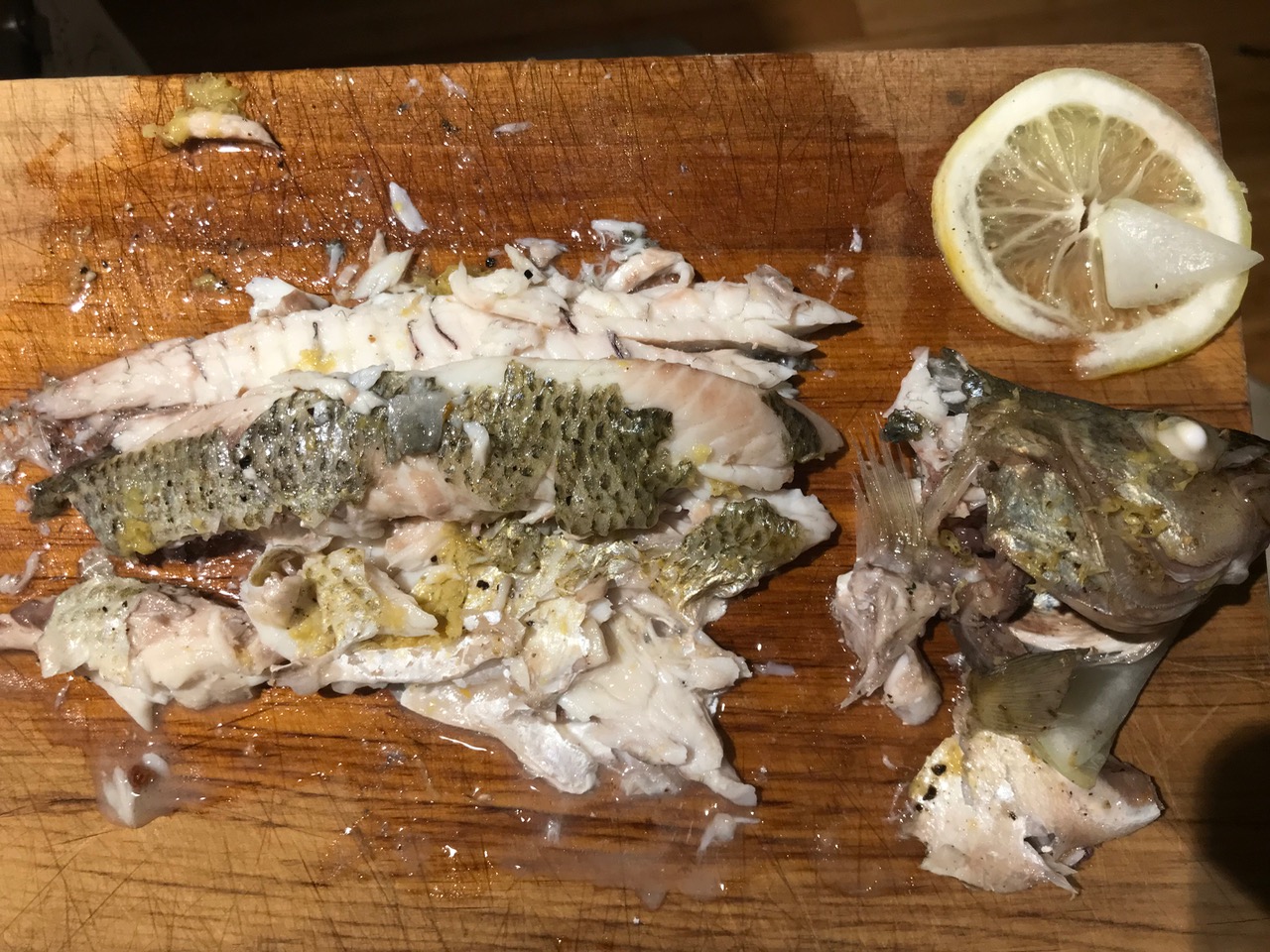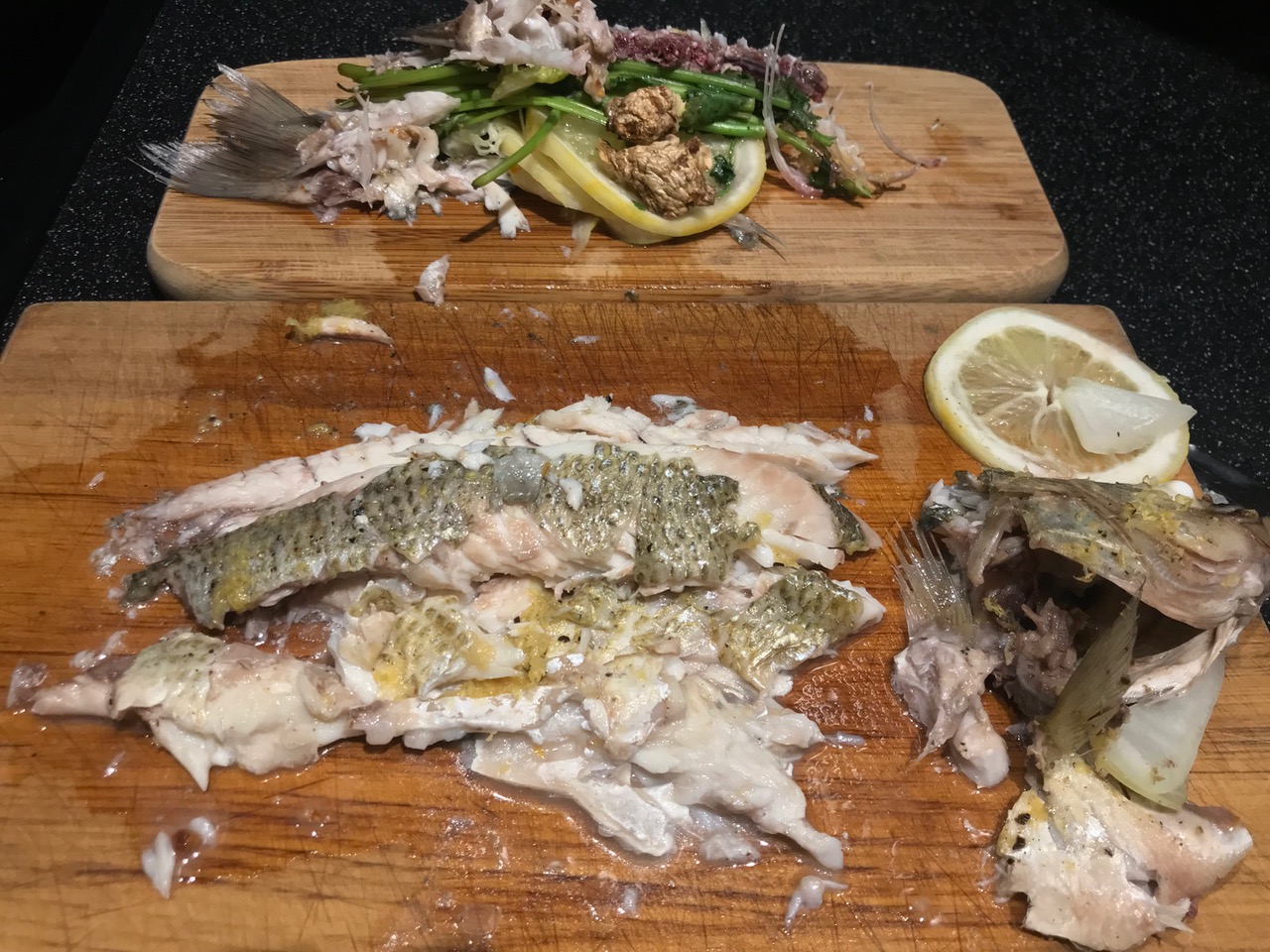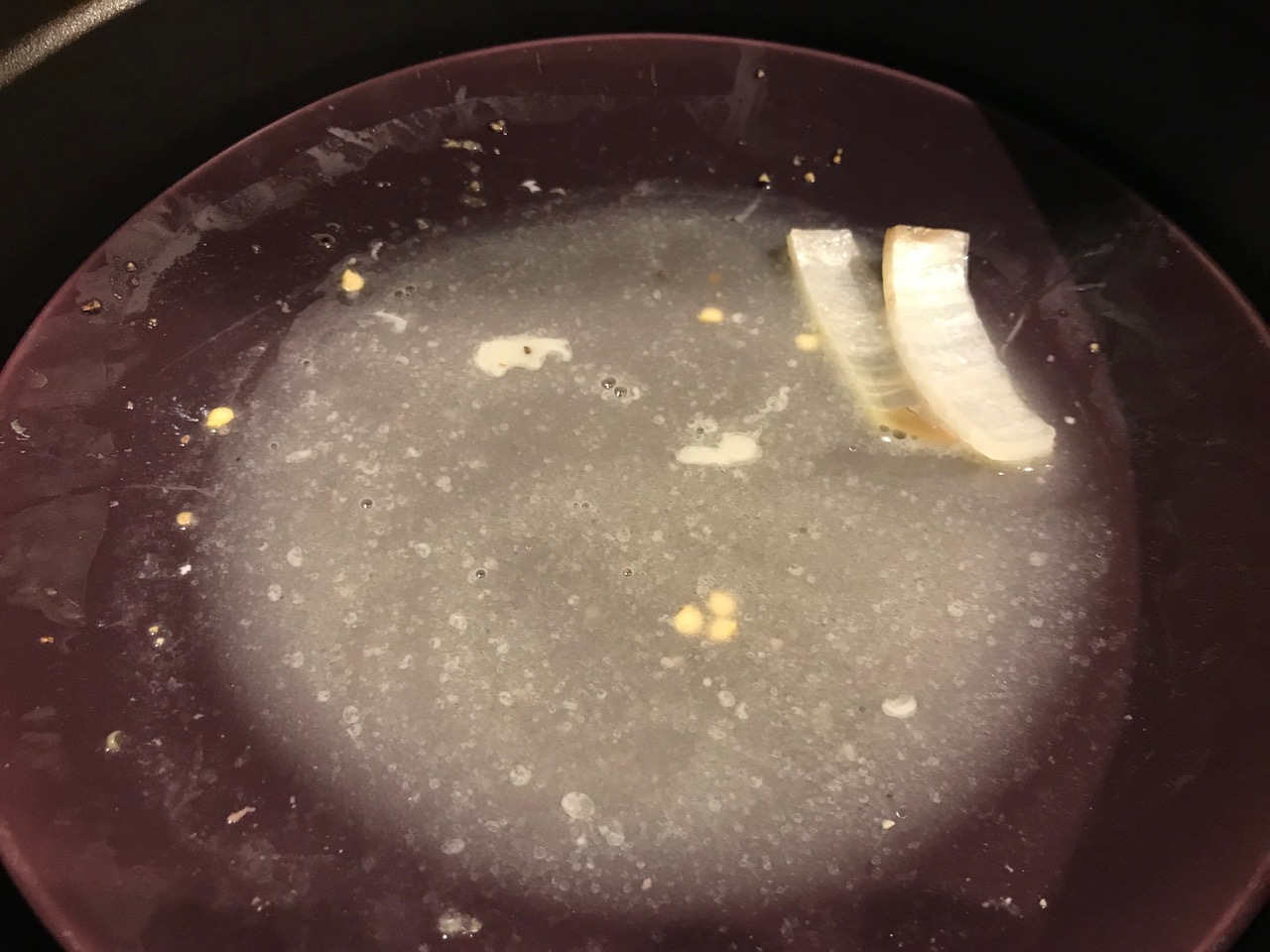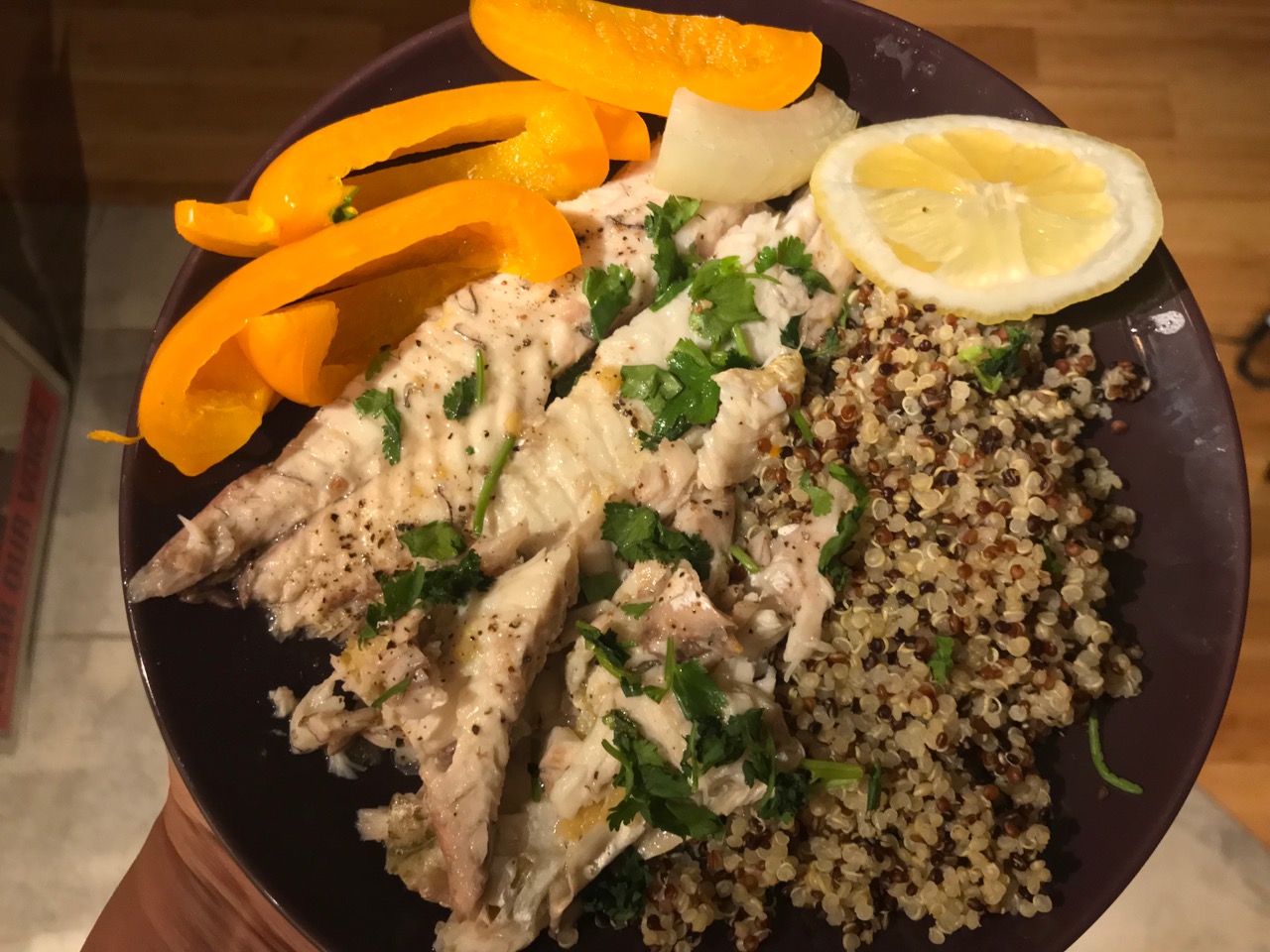 Ingredients:
1 whole fish, cleaned and descaled, like 1-1.5 pounds?
a lot of salt
zest of a 1/2 lemon
cilantro steps, ginger nubs, onion, lemon slices (from the 1/2 above)
chopped veggies- bell pepper?
Cover the fish in salt if you are dry brining. I love to do this. It keeps the fish moist. I had some tomato salt from a thing somewhere.. Keep the salt on the fish for at least an hour but more if you have the time (I didn't). Then wash off the salt and pat the fish dry.
Salt and pepper the inside of the fish. Stuff with cilantro and ginger and lemon and onion. Cover the outside with lemon zest and salt.
Then, steam. Do you have a steamer? I don't. So, I took a small heat-safe bowl, put it upside down in my dutch over (covered pot), poured in some water, put a plate on top, and placed the fish on the plate. You can add your chopped veggies too! Bring the water to a simmer. Cover the fish and steam for about 10 minutes, until flaky and gooood.
When you take the fish off the plate in the pot, keep that juice!!
To process your whole fish, cut the tail and head off. Take off the fins on the top and bottom. Then cut the top filet off from the bottom. Pull out the middle bones, de-pin the fillets, and give it a last salt. I watched a video on this. Good to do if you get a bit lost.
It is surprisingly easy.
Just add quinoa.
And spoonfuls of that cooking juice!