I had a guest (my mom) who left a bag of pea pods in my fridge.
A snack. Raw pea pods?
And that is when I discovered I hate raw pea pods.
They can't die in the fridge though, of course..
But you can fry them up with veggies and steak and spicy homemade pesto if want to turn them into something delicious.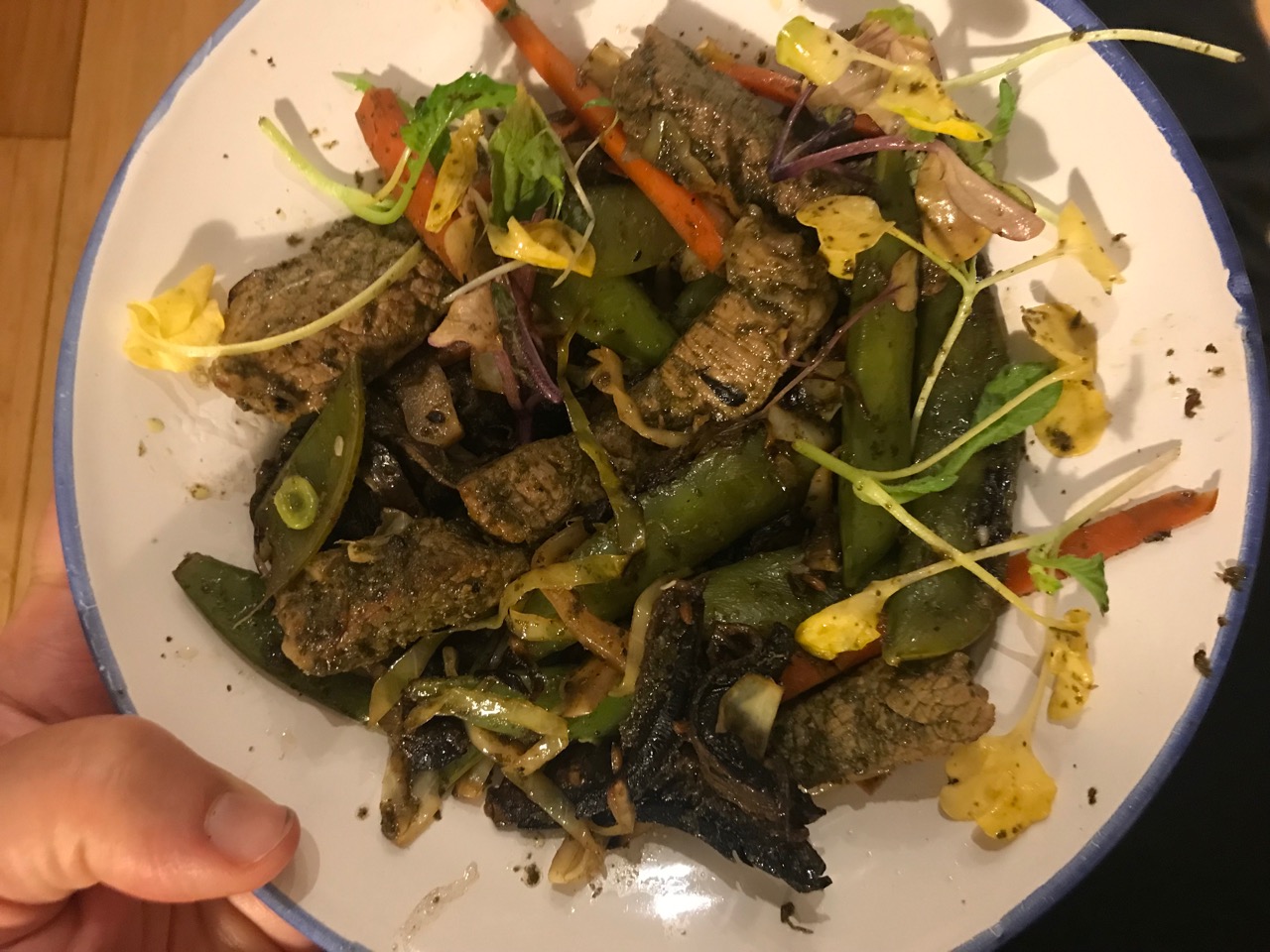 Ingredients:
1 small flank steak
splash of oil
homemade pesto (or oil and herbs)
about 1/2 bag of sugar snap pea pods, or 1.5 ounces
mushrooms, carrots, onion, cut into match sticks or sliced thinly
some fresh toppings, like sprouts or mixed microgreens!
Cut the flank steak into strips across the grain into small long pieces. Season it really well with salt and pepper and let it sit for an hour or two at least. You can marinate it if you have time in some pesto (or oil and herbs, or make your own quick pesto by chopping all the herbs up with some garlic and then covering it in a bit of oil). Easy.
In a hot pan, heat up a splash of oil and drop in the steak pieces. Cook for a few minutes on each side. I like mine to be rare plus, so I don't cook it for very long..
Take the steak out of the pan to rest, turn down the heat and drop in the veggies. Matchstick carrots, mushrooms, snow peas! Season it well and let it all cook in that oily leftover sauce for 5-10 minutes, until it looks done to you.
Mix the veggies in with the steak and top with something fresh! I had some microgreens, because I am strange..
Also a great thing to do with leftover steak.. Whatever, just don't let your snow peas turn to mush in the fridge..