So this happened. Someone gave me a pack of food with one-person ingredient amounts to make a prescribed meal (you know, like those boxes..)
Alas the pork chop was missing (ha!) and also this instructional thing is too boring for me (apologies).
So we made a sauce to cook (& eat) the meatballs with.
And oh my, what a glorious assortment of flavors..
..which would also make for a nice (& very easy) method for using up all those random holiday leftovers..
Try it!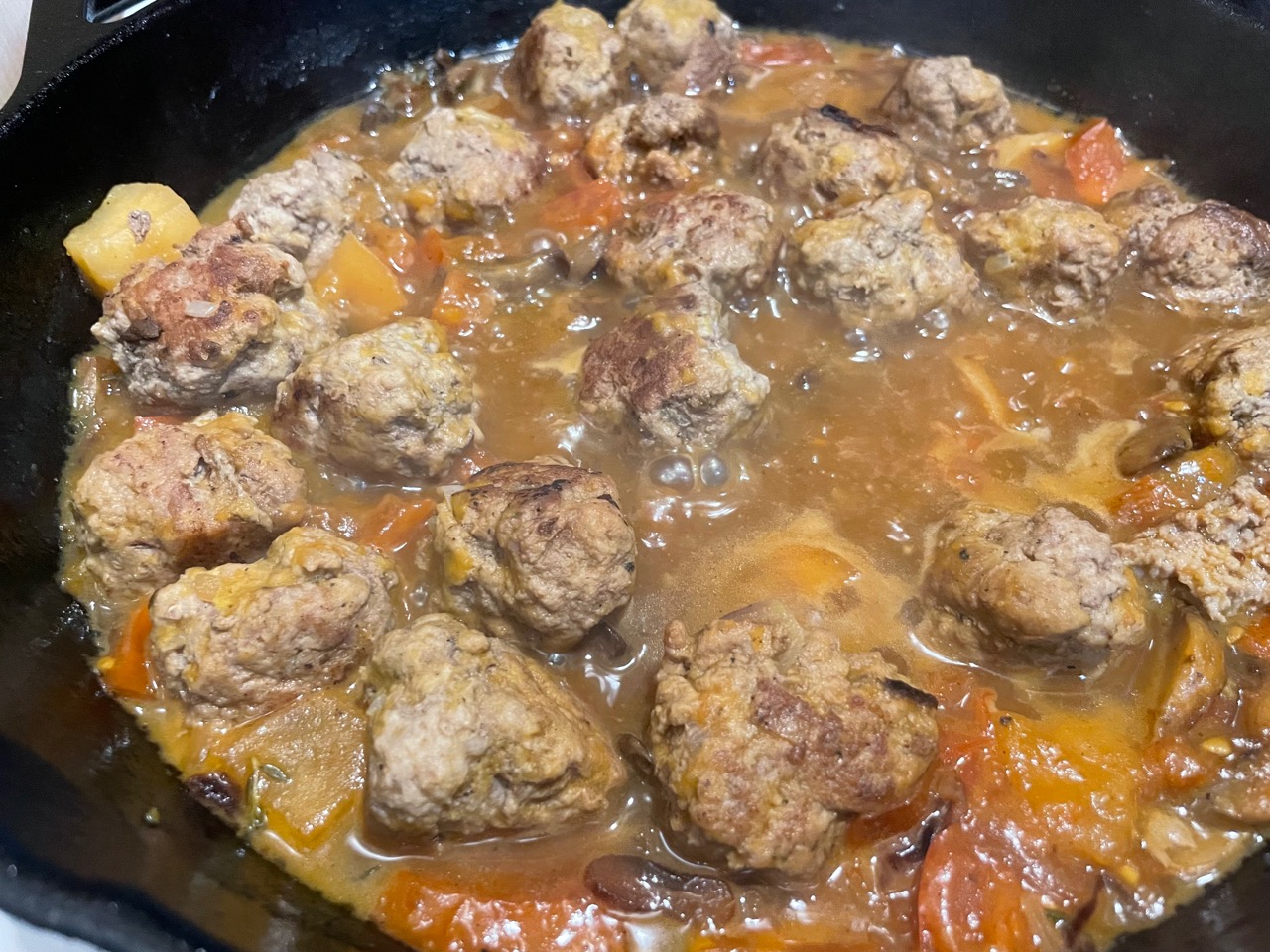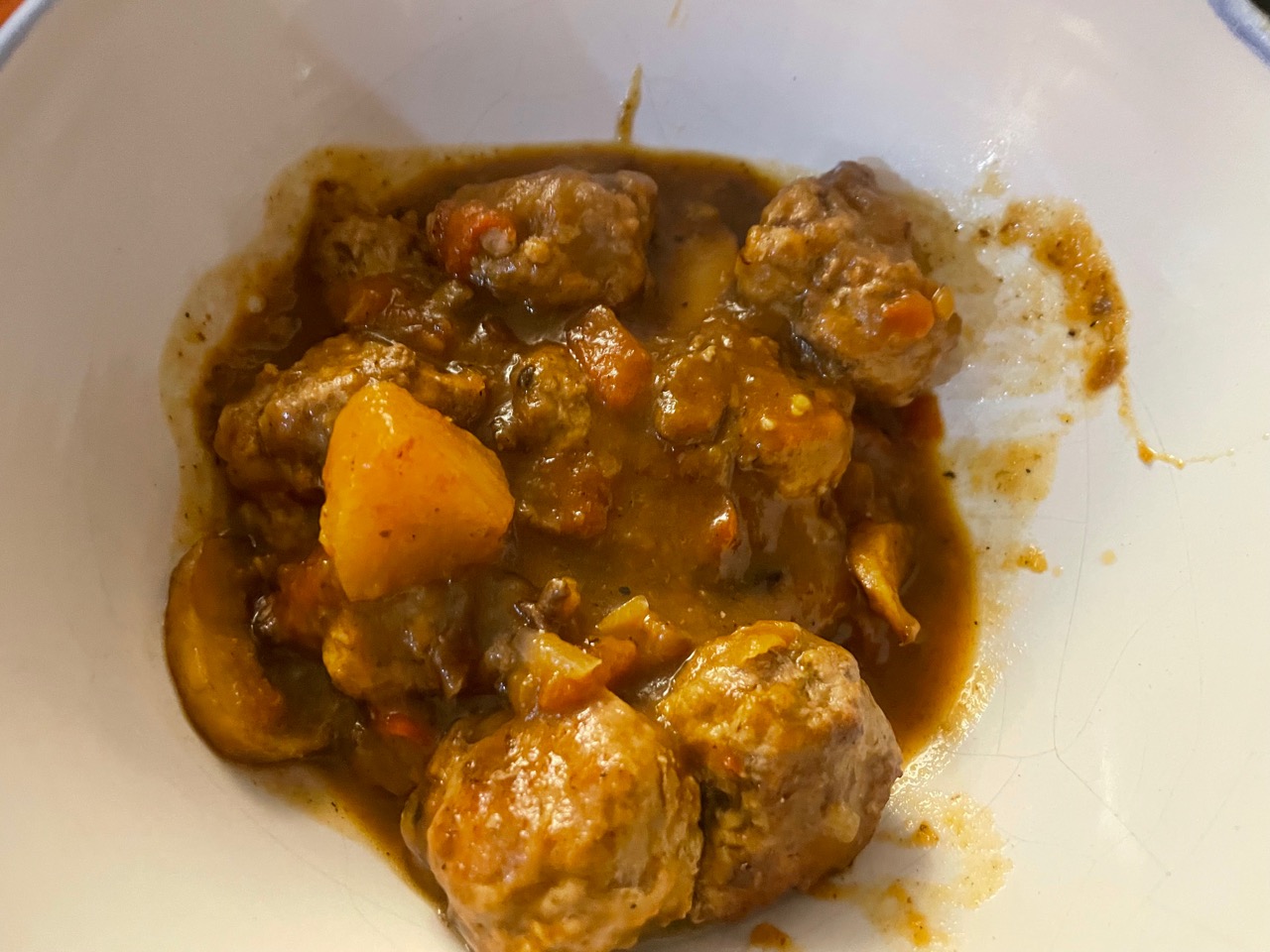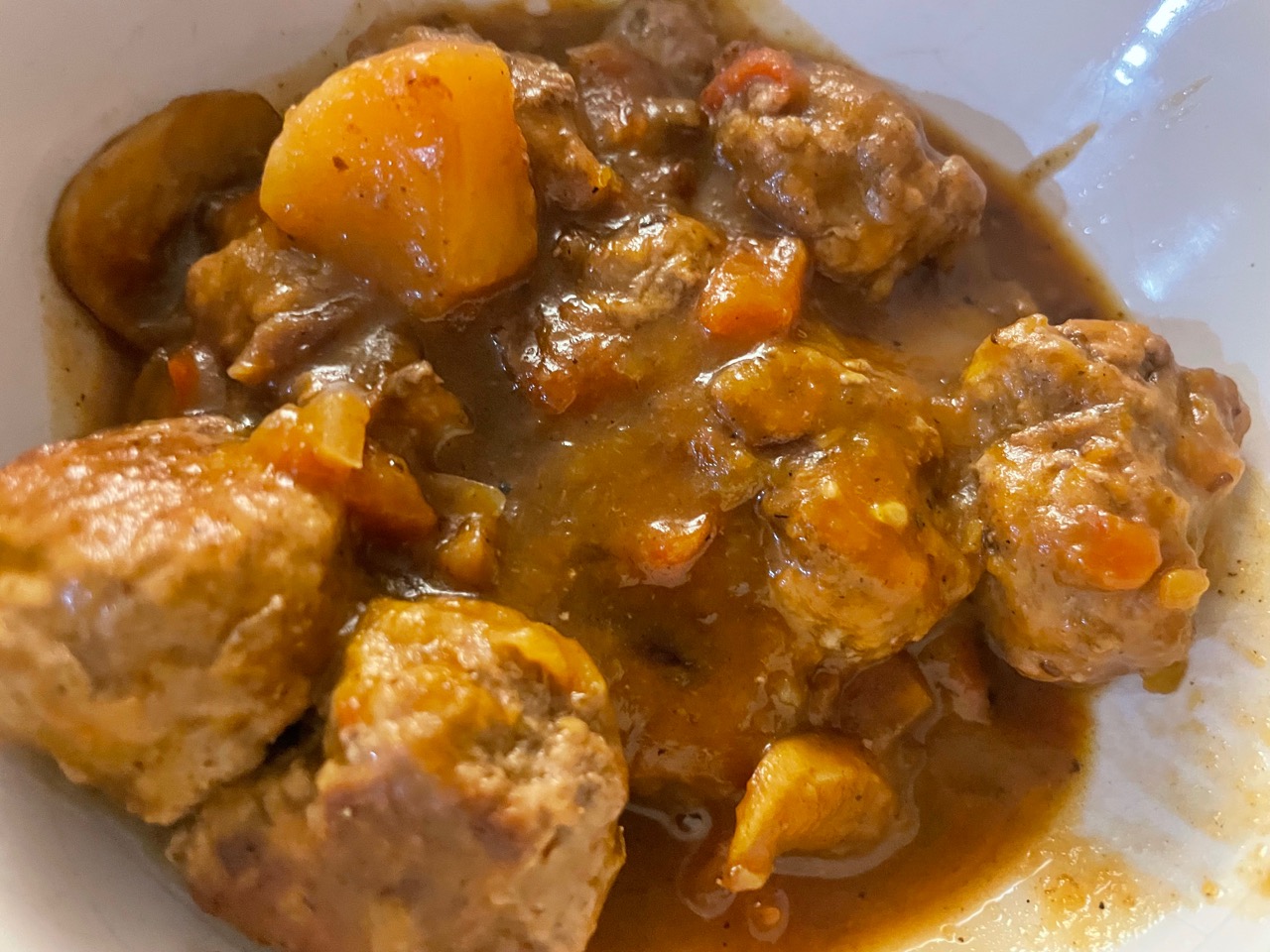 Ingredients:
splash of oil
½ onion, chopped
½ big tomato, chopped
a pound of (turkey) ground meat
a ¼ cup? of prepared apple chutney
a ⅓ cup? of pureed butternut squash (or leftover soup maybe?)
a ½ cup? of chicken stock
a bit more water (½ cup?)
some more spices (I used a few sprinkles of the TJs everything but the leftovers seasoning)
Start with a splash of oil in a medium hot pan and sweat out the tomato and onion for a few minutes. Make some meatballs out of that ground meat and add them to your skillet.
Brown all the sides of the meatballs by cooking them for a few minutes on each side, rolling them around.
Add the squash, apple chutney, stock, and spices. Add a bit more water as needed to make it soupy and saucy. Season with salt and pepper as desired.
Turn down the heat and cover and let it combine and cook into itself. Add a bit more water if it starts to cook down too much.
After 7-10 minutes, the meatballs should be cooked through and you can eat this glorious meal.
Happy holidays.
oh and the meatball leftovers went into lunch lettuce wraps, of course. 🙂