I LOVE this casserole.
And this time I made it with soy beef..
Plus capers and feta..
All my new favorites.
It is good to eat warm but sooo much better the next day & the next day.
Maybe even eating it cold? Try it. Trust me.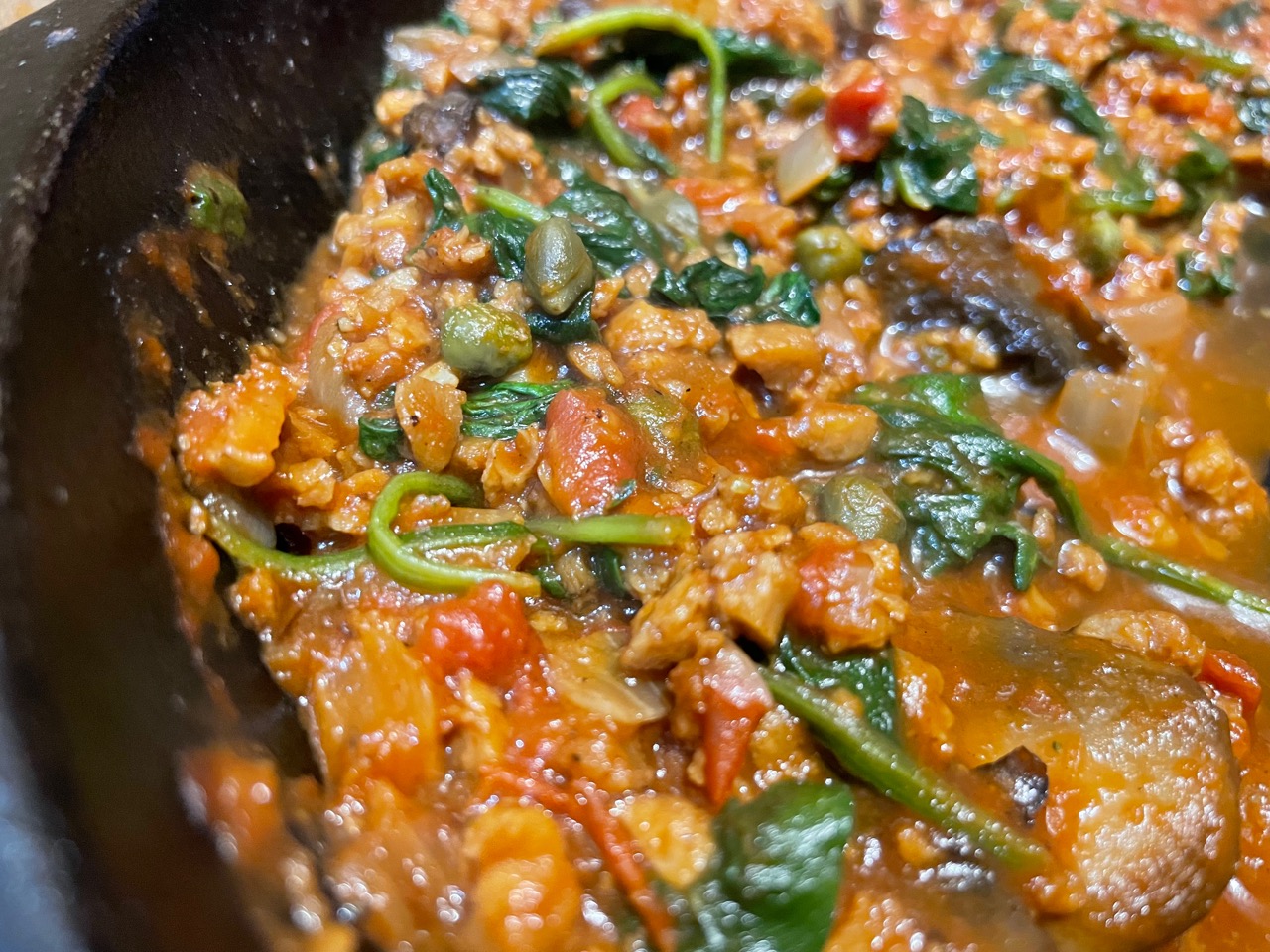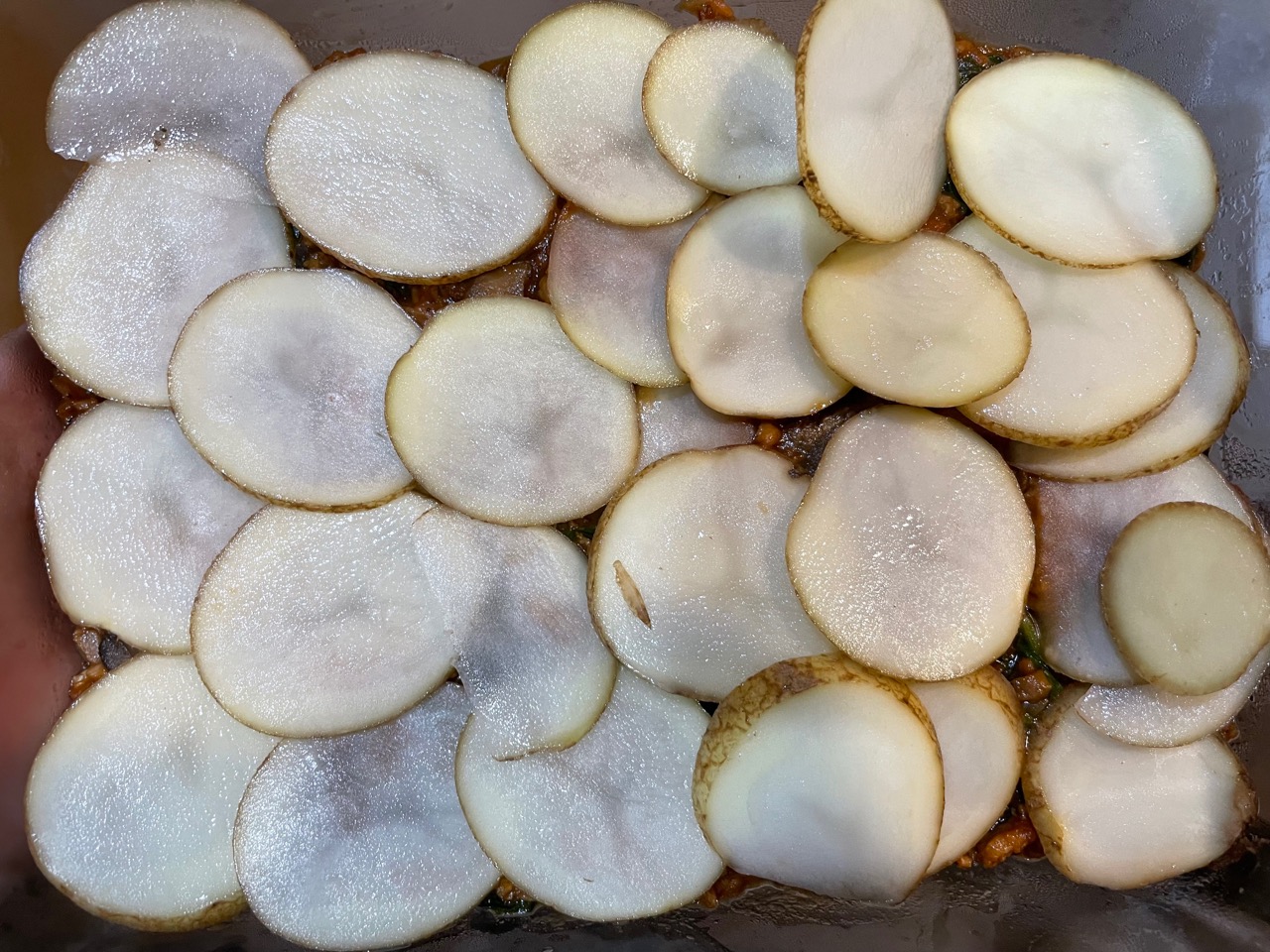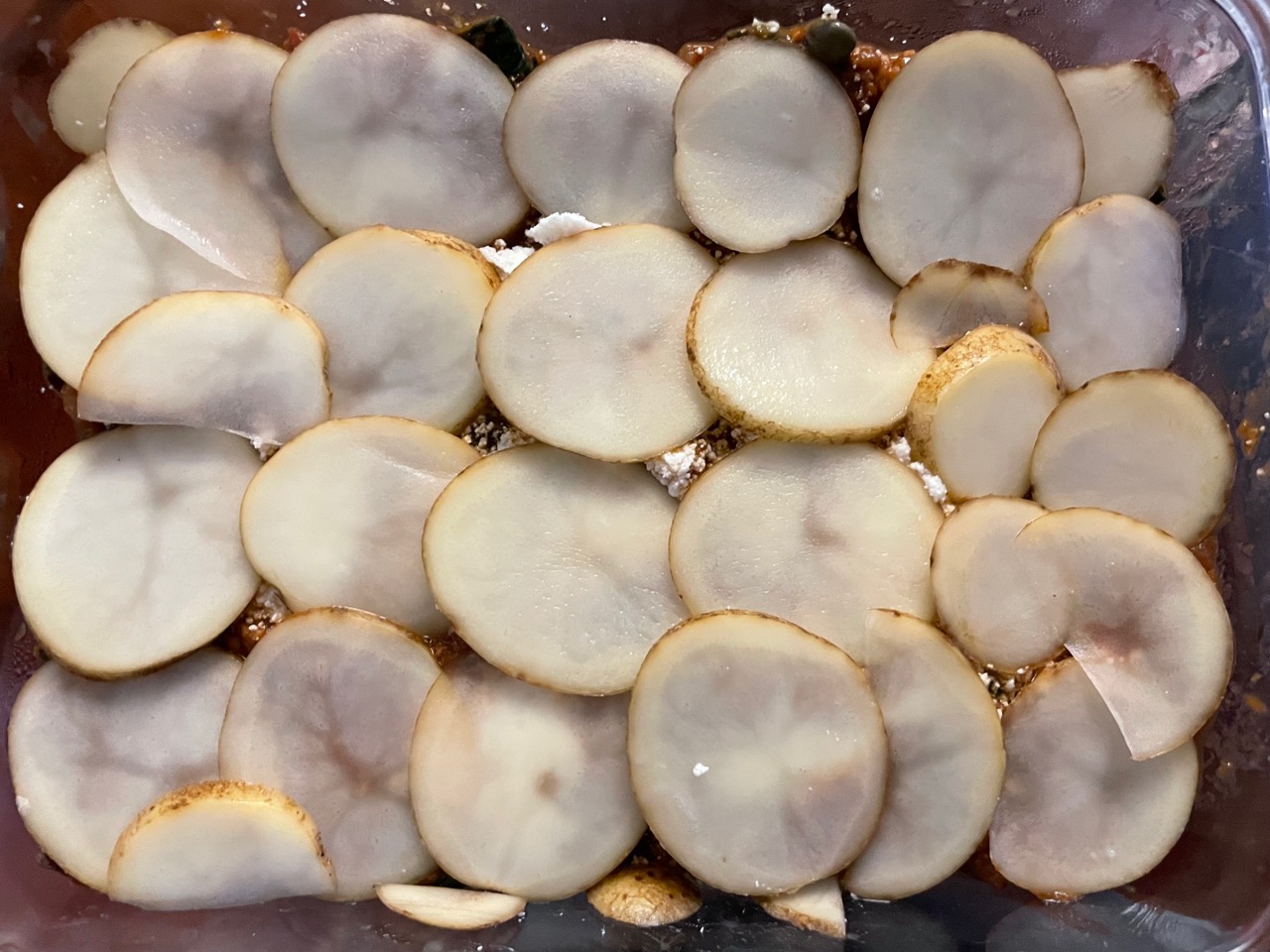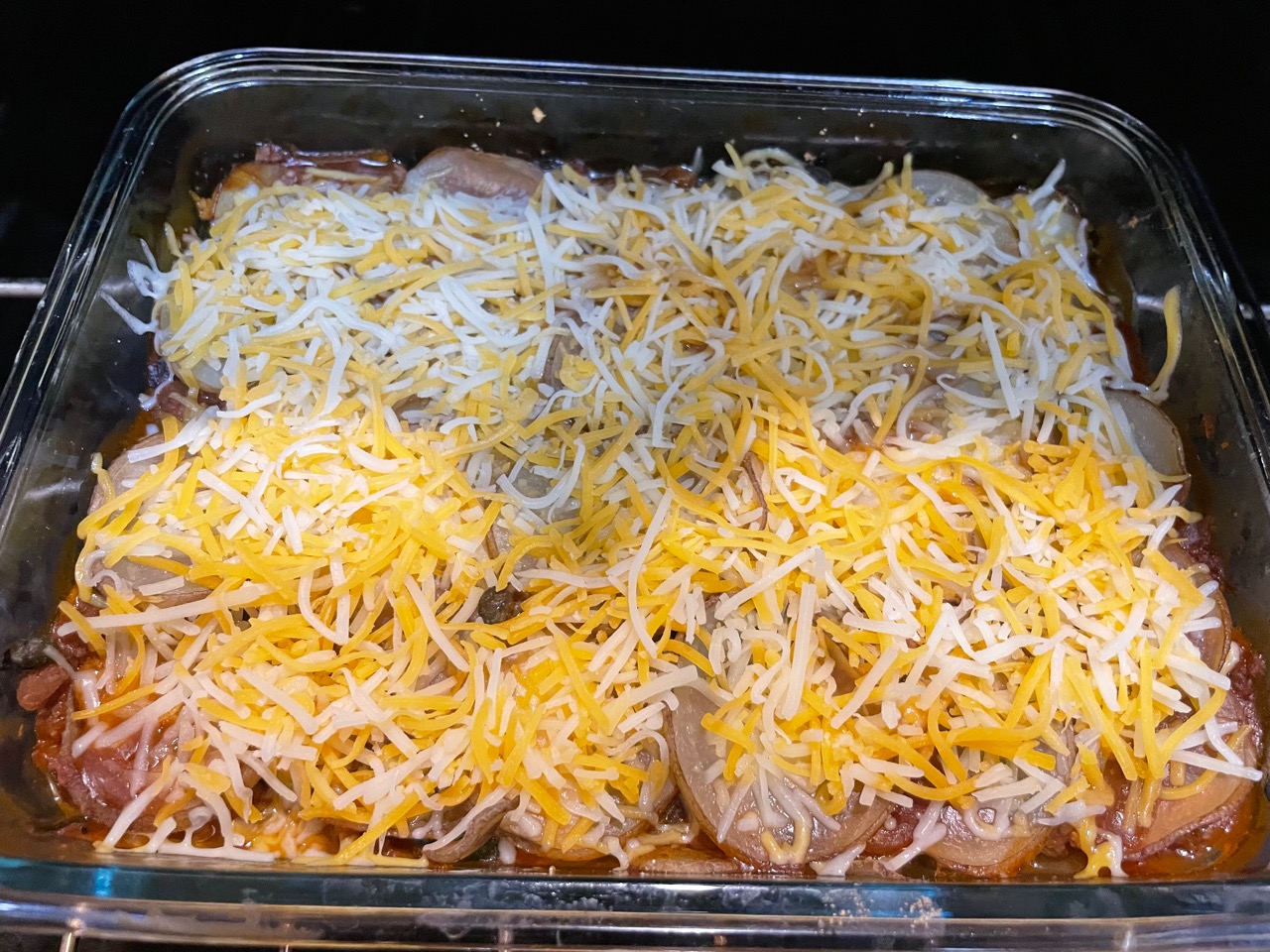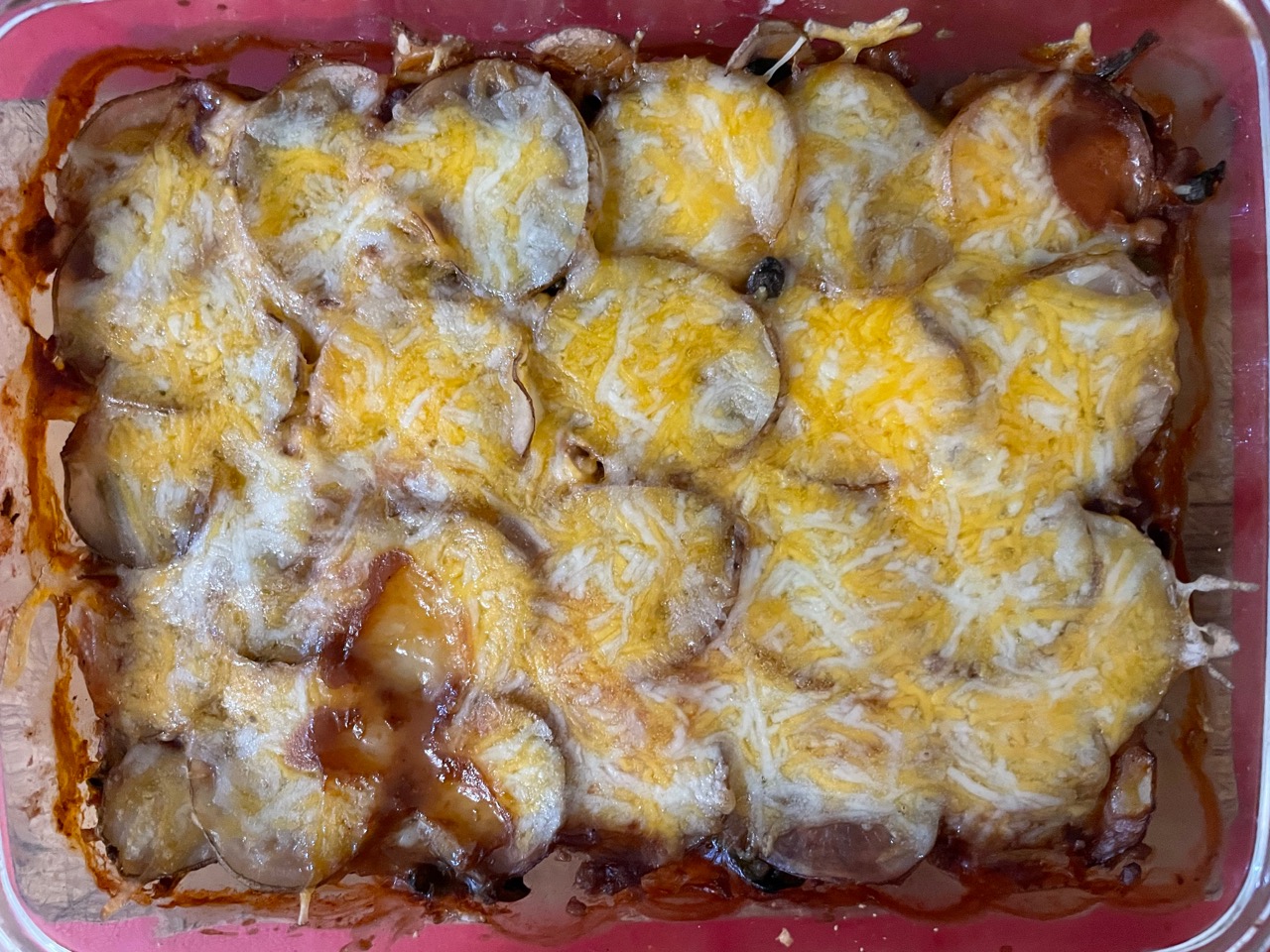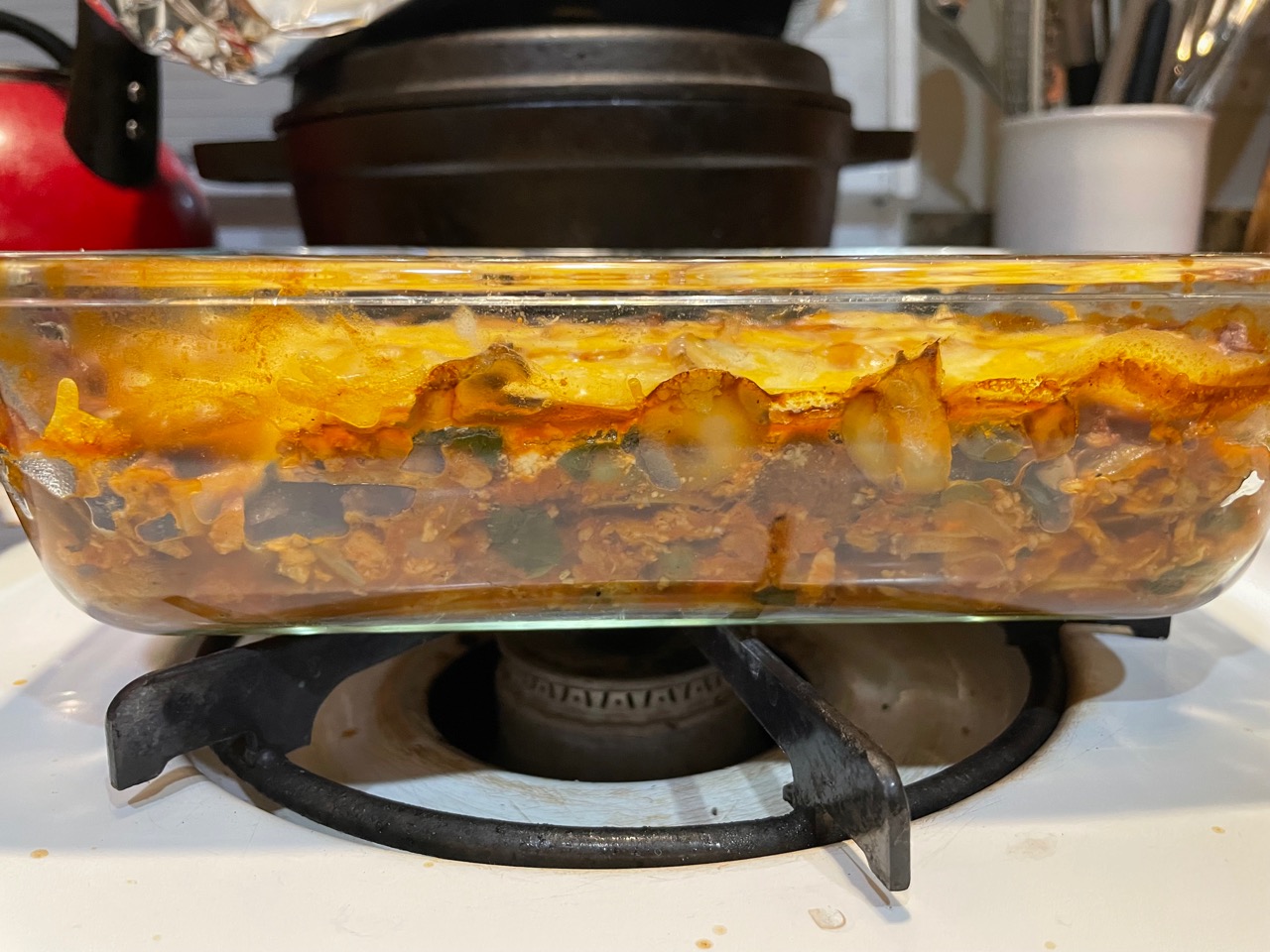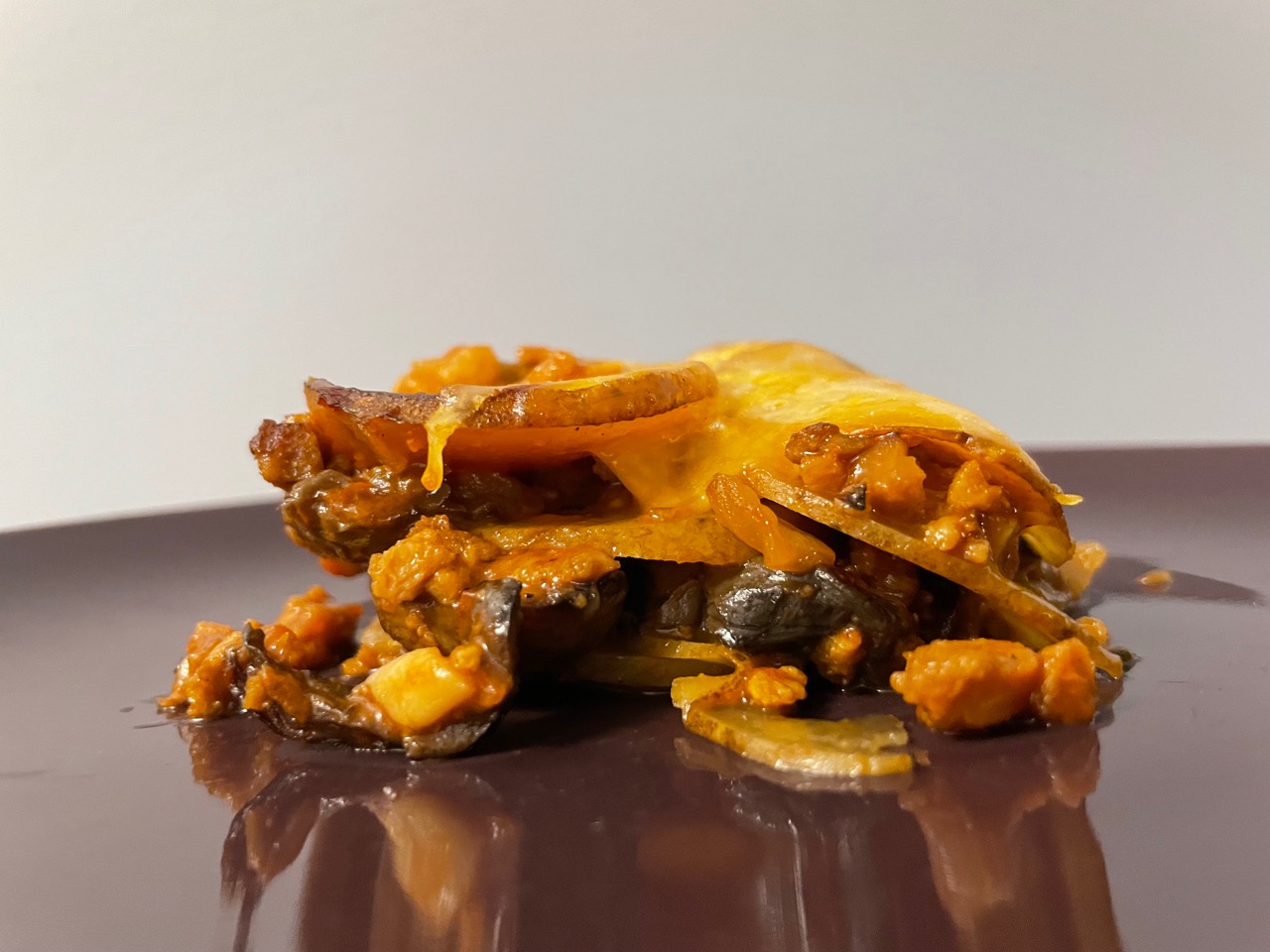 Ingredients:
splash of oil
1 small onion, diced
1 pound of ground meat or soy ground meat
1 can diced tomatoes
1 cup of water or stock
some capers (4 tablespoons?)
a lot of spinach. a lot. like 6 cups?
4 small potatoes (or 1-2 really big russet)
a bag of shredded cheese
a few nice sprinkles of shaker feta
Make the filling. In a medium hot pan heat up the oil, sweat out the onion for a few minutes, then add the beef/soy, cooking/warming through. Season!!
Add in the tomatoes, stock, capers and cook in, 7 minutes, Season!!
Fold in the spinach until cooked down, in, and through. Another 10 minutes or so.
Now you have the filling,
Slice the potatoes as thin as you can.
Now layer. First a layer of potatoes, then a layer of filling, some cheese + feta. Then a layer of potatoes, filling, cheese, potatoes. Save some cheese for the top.
Cover! Cook until the potatoes are done. 350 degrees. 34-45 minutes. Uncover and sprinkle the remaining cheese on top and cook until melted. 5 more minutes.
Let it cool! Waiting is worth it. It congeals it all up. So good.
You know, or wait for tomorrow!