Still more turkey from the Thanksgiving carcass (purple). Best thing I did was freeze the leftover carcass meat in the stock jars (thanks mom)..
That makes this thing come together (almost) too quickly. Easy tasty food.
If I don't have any tortillas, can you still call it Tortilla Soup?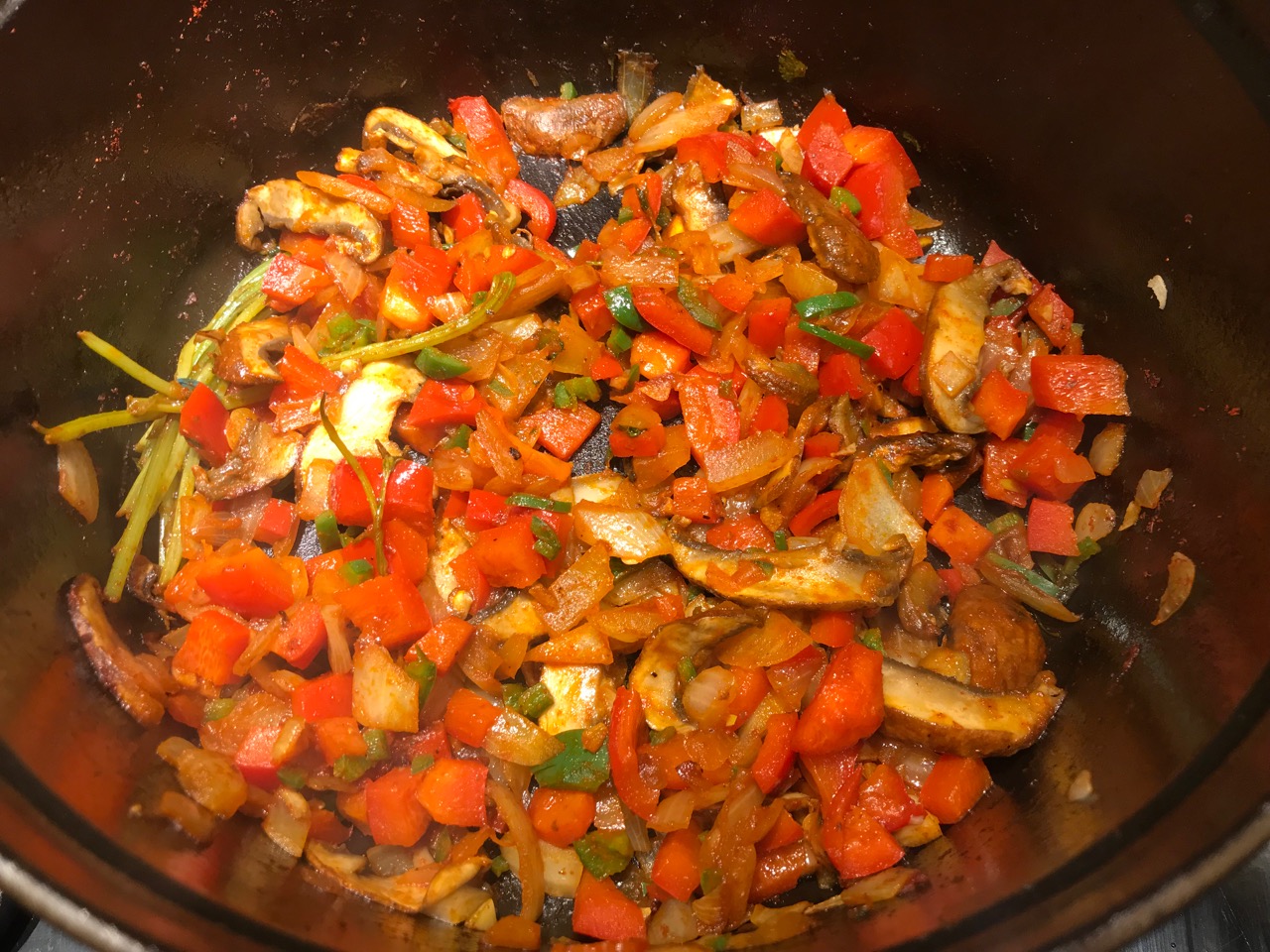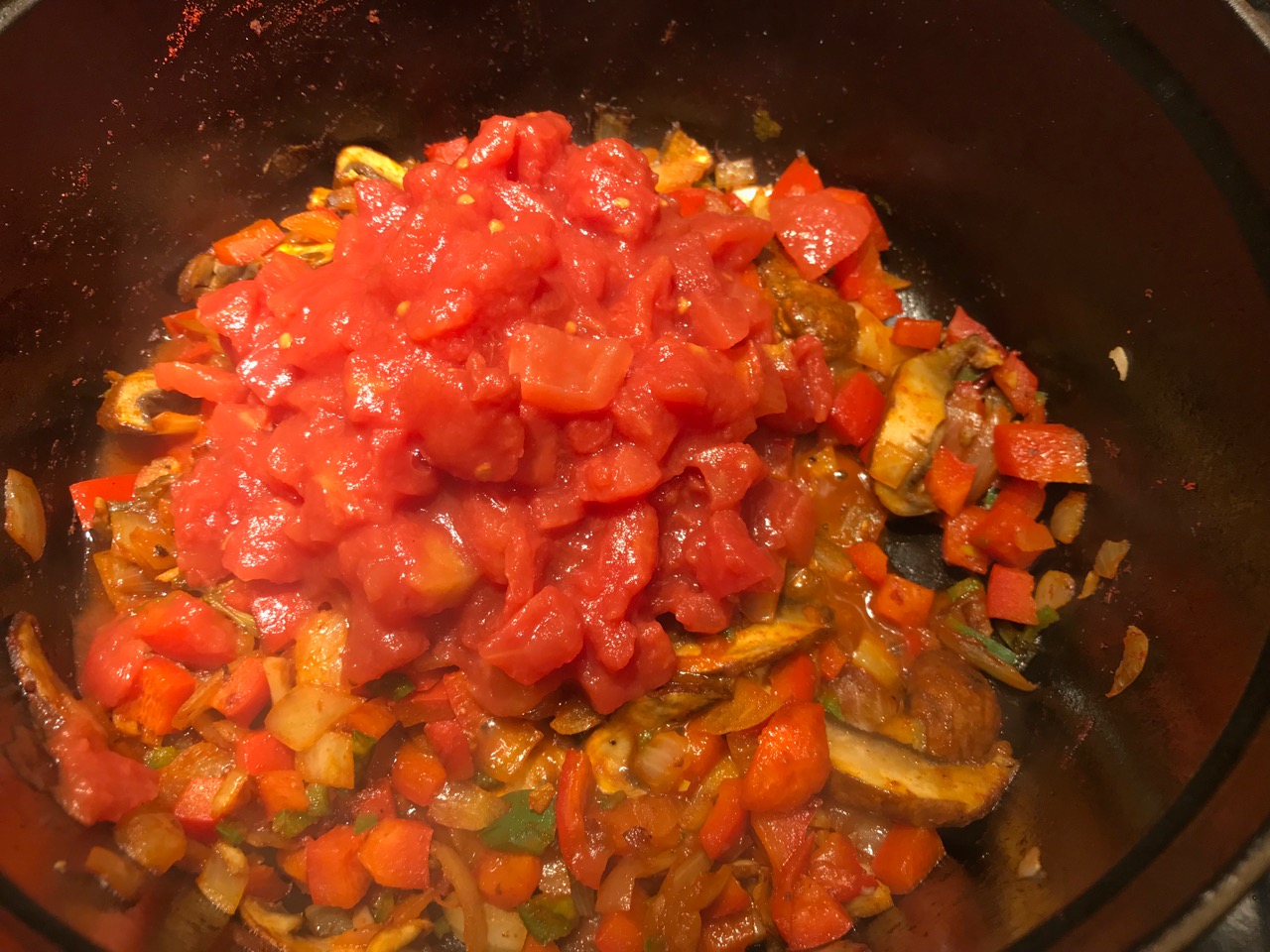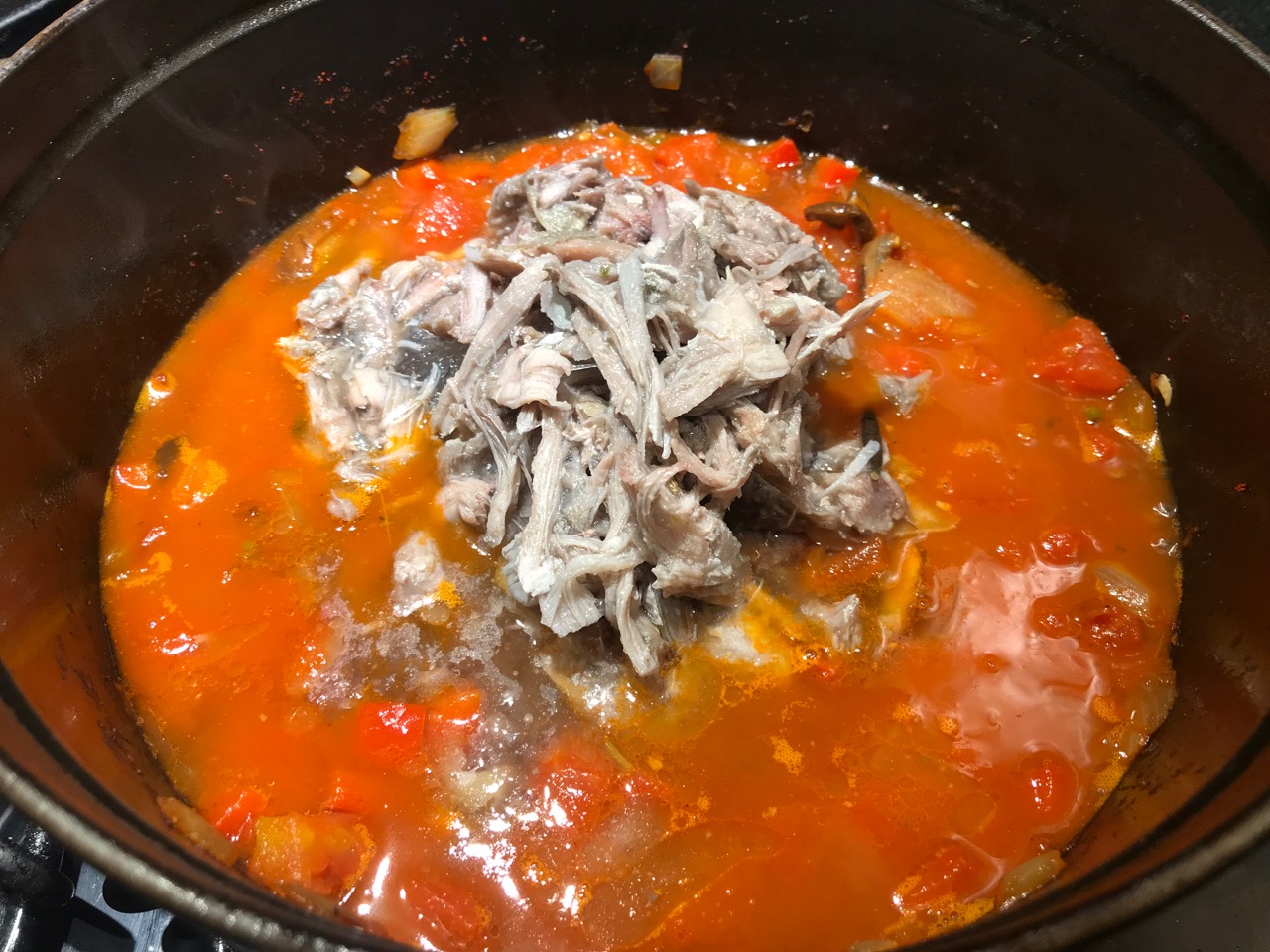 Ingredients:
splash of oil
chopped up veggies- onion, carrot, bell peppers, mushrooms, etc- about 1 1/2 – 2 cups
1 jalapeno pepper, seeded and diced
other things you might have? a minced garlic clove or two, some cilantro stems?
spices- chili powder! turmeric, smoked paprika (what do you like?)
2 cups of turkey broth/stock and 1 cup of turkey meat (carcass)
1 can of diced tomatoes (or dice up some tomatoes)
optional- some more water if you need liquid.. (I think I added a half cup)
In a heavy pot (Dutch oven?), heat up a splash of oil and then sweat your veggies, cooking them 5-10 minutes, adding in the other things and spices. Don't worry about how much, just add some spice sprinkles! Season with salt and pepper.
Then add in the tomatoes, stock/broth, and meat. Add some water if you need more liquid. You just want to cover the solids.
Bring to a boil and then simmer for 20 minutes or so to combine. Season to taste. Top with whatever you want!
This is too easy. It's like cheating, freezing the meat in the stock.
Then you just plop it all in..