I needed to make something for a potluck.
And I had some pork and some tomatoes, and I thought, why not use Spanish rice to make pork fried rice?
Why not?
Super filling for a crowd.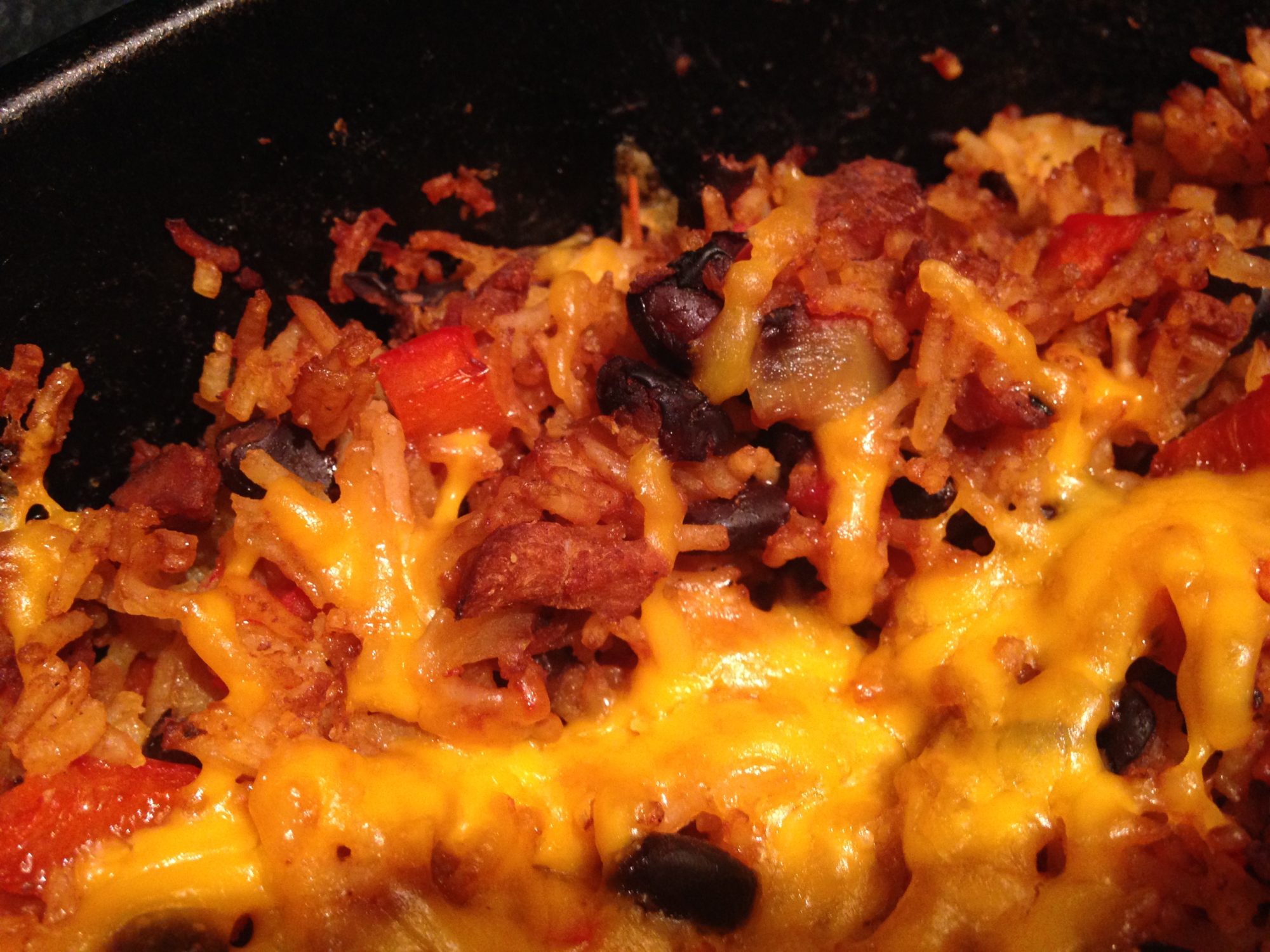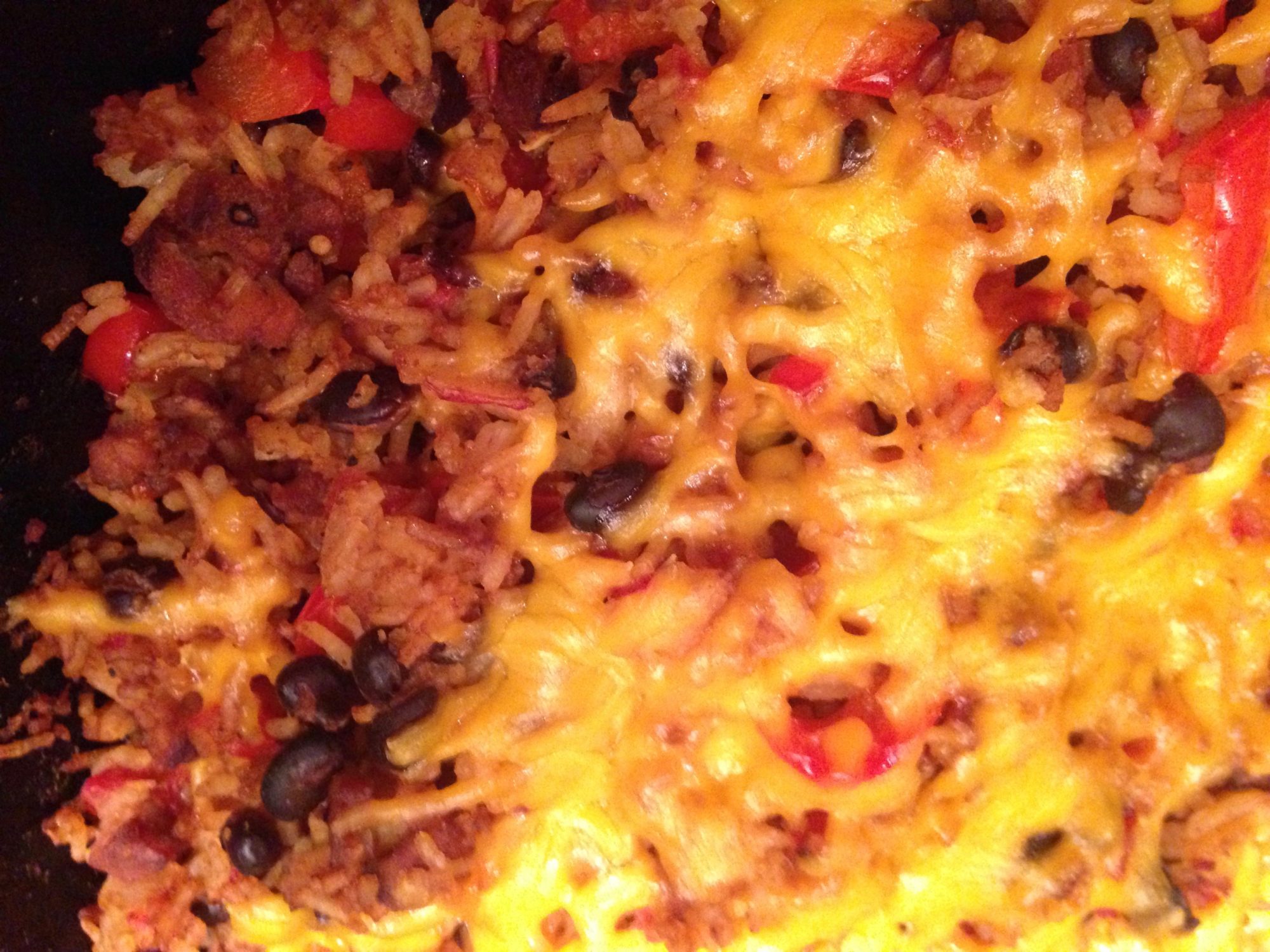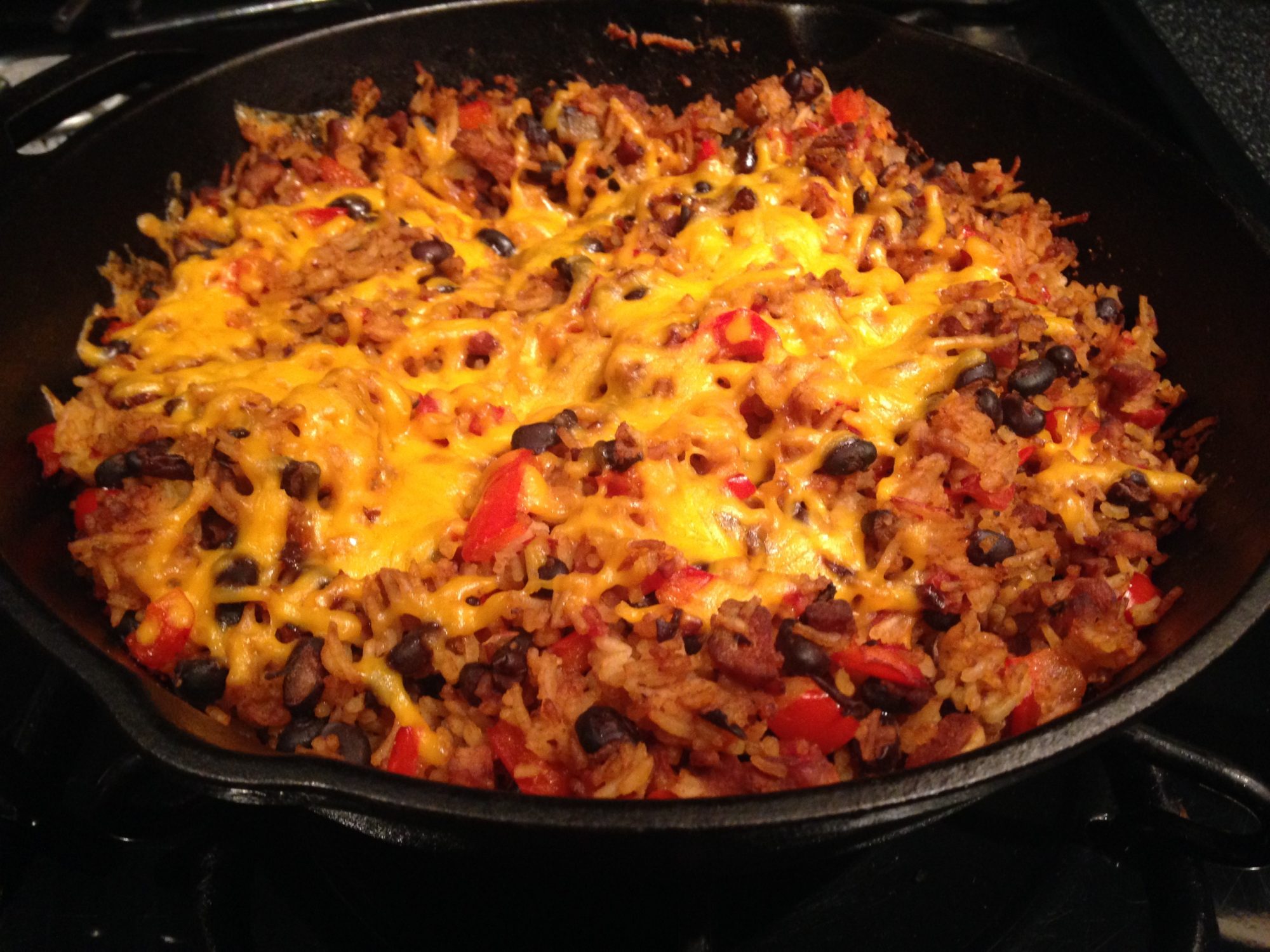 Ingredients:
1 1/2 cups uncooked rice
1 cup chicken stock
1 cup chopped tomatoes, with juice (this was about one very large tomato)
1 cup water
1 leftover pork chop, cut into very tiny pieces, diced almost
a few splashes of soy sauce, divided
a few splashes of oil, divided
1/2 large red pepper, chopped
1/2 cup cooked black beans
1 handful of shredded cheddar cheese
2 scallions, diced
Make the Spanish rice by combining rice, stock, tomatoes, and water in a pan. Bring to a boil, stir, cover, and drop down to low to simmer until the liquid is gone and the rice is soft. This is your Spanish rice..
In the meantime, heat up a splash of oil in a hot pan, then add the finely chopped pork chop and add a splash of soy sauce. Fry it up until it gets kind of crispy, just a minute or so, stirring it around.
Then in a bigger hot pan, (I used my cast iron) add another splash of oil, add the rice and another splash of soy sauce. Cook it up for a few minutes and then add the pork, pepper, and beans. Stir it in and then top with cheese. Bake for a 5-10 minutes in a hot oven until it melts. Top with scallions and season to taste.
If you need it to go, let it cool down and then put it into a container.
Perfect for a potluck!