I did not realize how alliterate this was until I wrote it.
Spaghetti Squash Shrimp Scampi.
I don't really like spaghetti squash, so I added lemon and garlic and shrimp..
Oh and cheese, of course.
It does wonders.
A healthy dose of cracked pepper and you have yourself a nice disguise to dress up this squash.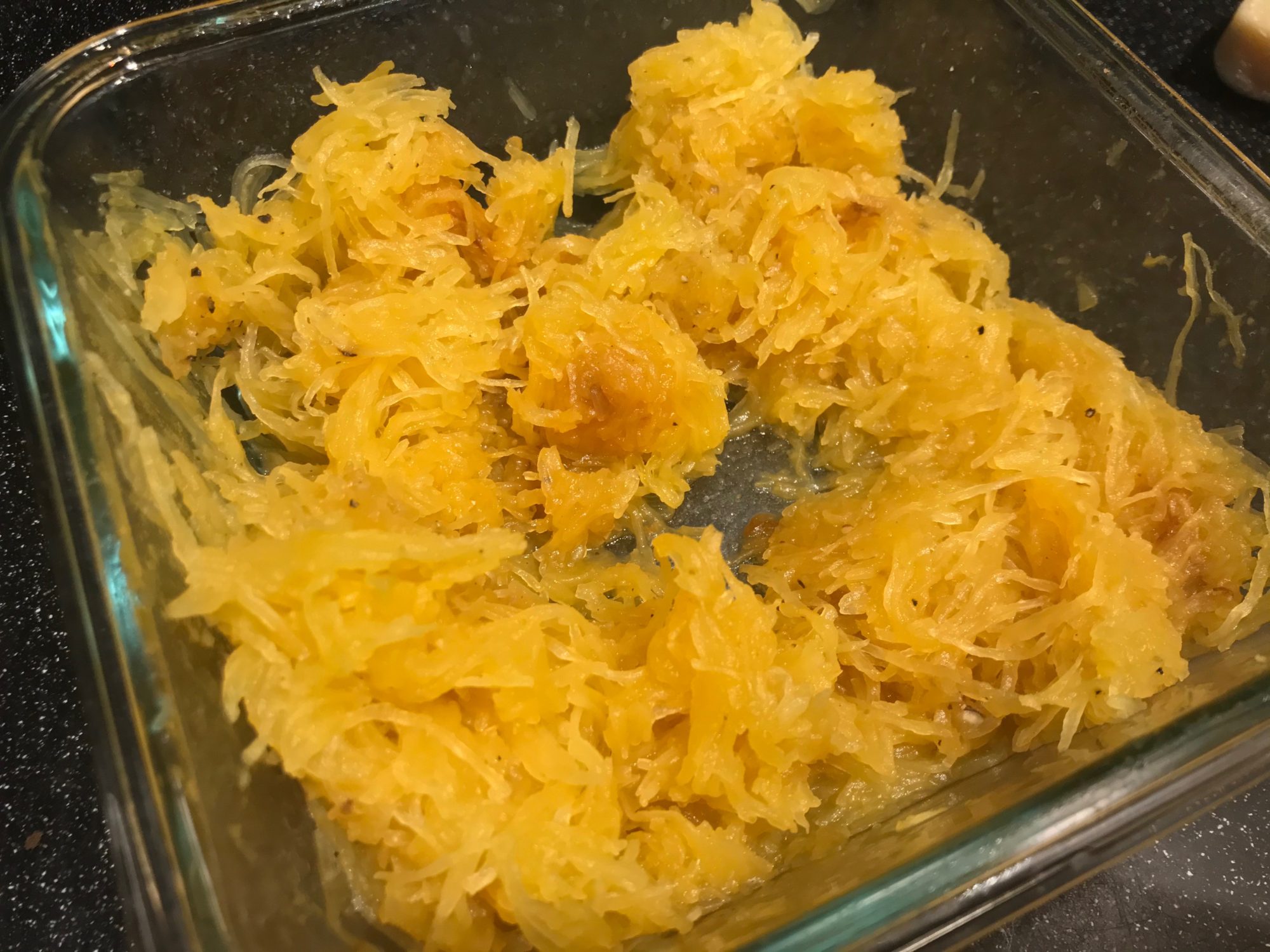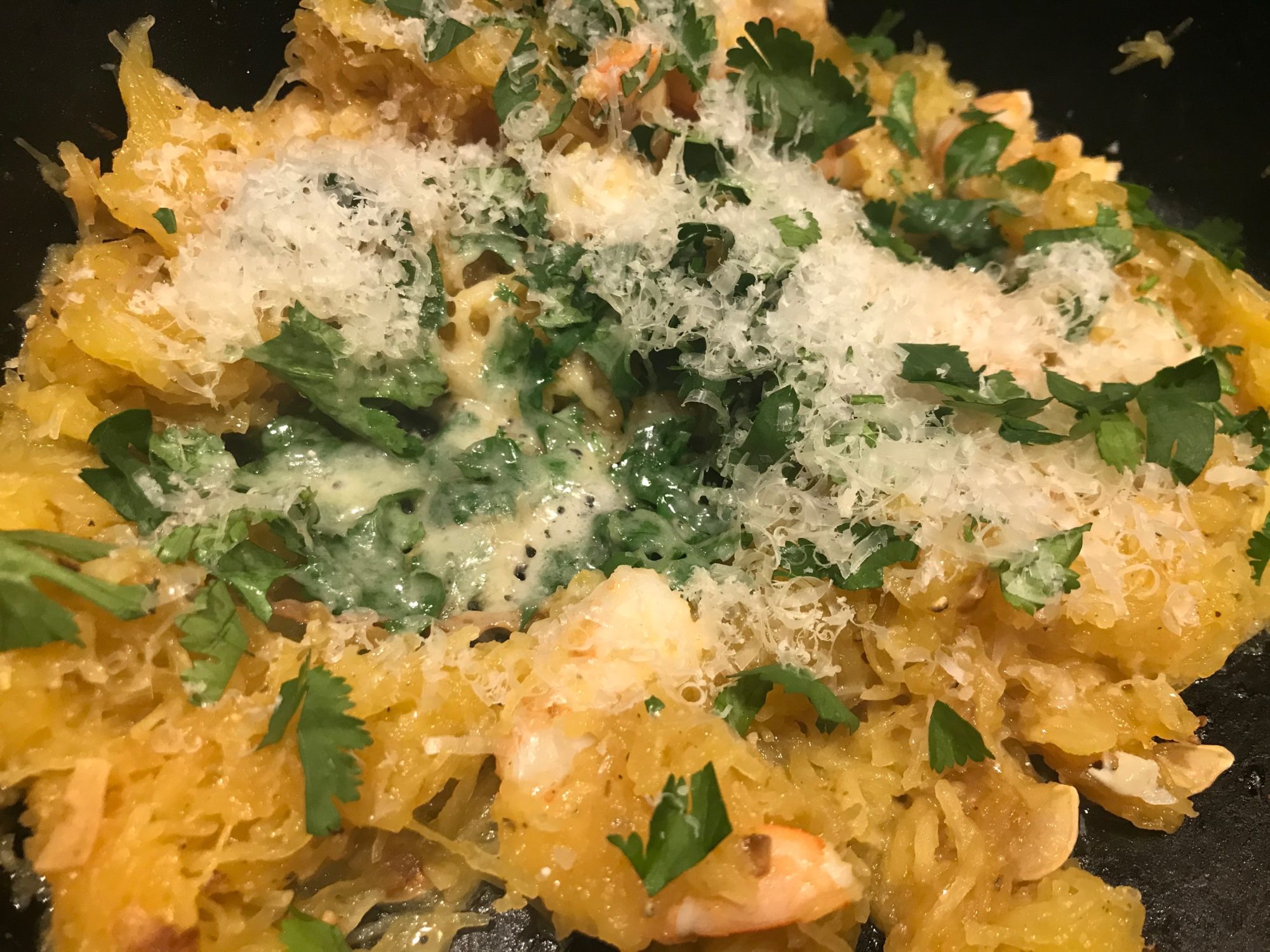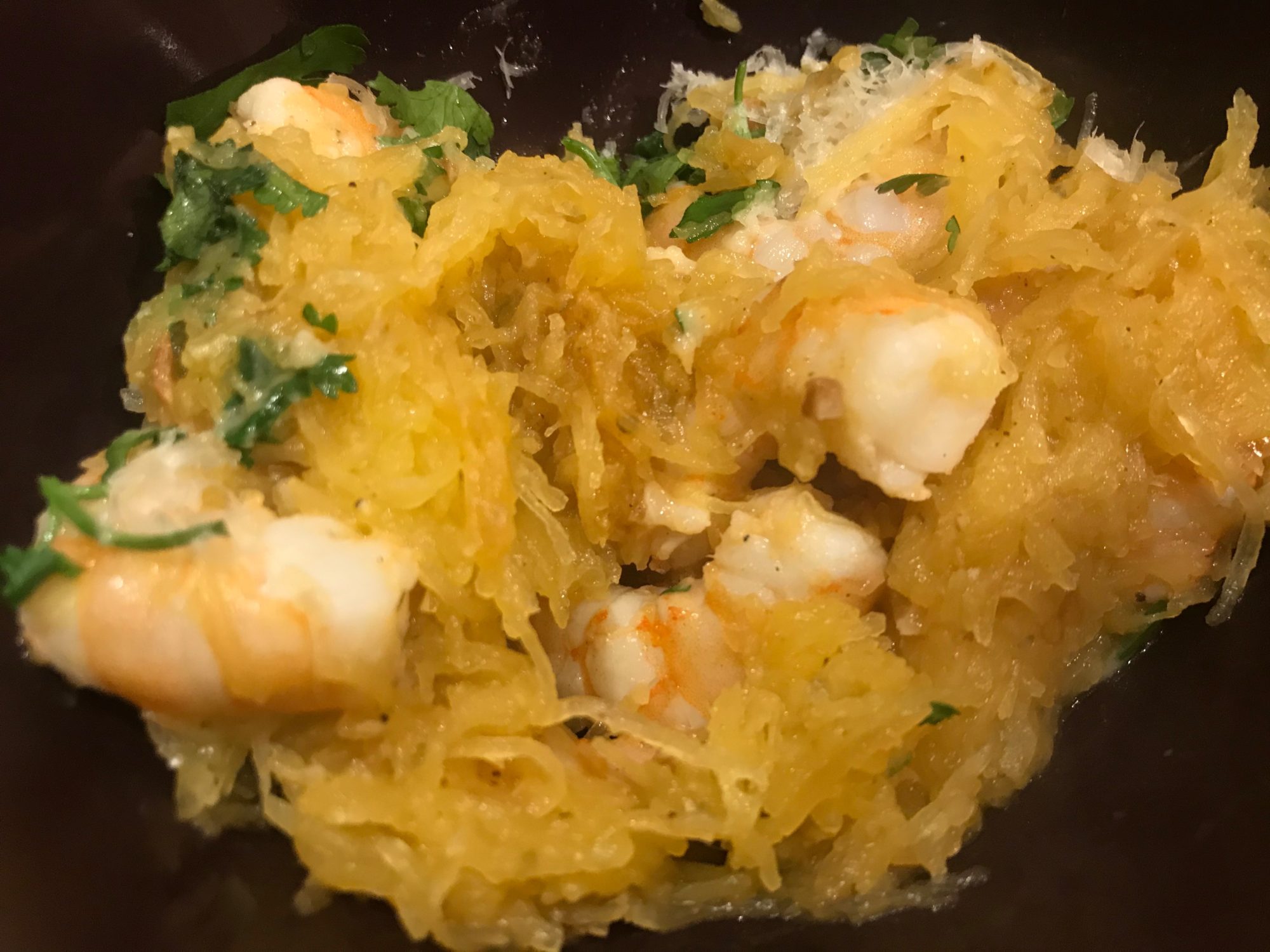 Ingredients:
½ spaghetti squash
splash of oil
2 garlic cloves, diced
½ lemon, zest and juice
⅓ pound shrimp
fresh cracked pepper
shredded Parmesan (½ cup?)
some parsley or cilantro
Makes one good sized dish but is easily multipliable..
Cook the spaghetti squash by cutting it in half, scooping out the seeds, poking the outside with a fork, and baking in a 425 degree oven, cut side down for 45 minutes, or until soft. Use a fork to scrape out the insides.
In a medium hot pan, heat up the oil and add the garlic for just a minute or two, until aromatic.
Add the shrimp and cook for 5 minutes or so until pink and cooked through. Add the zest and squeeze on the juice.. Season well.
Fold in the squash to warm through. Add lots of good cracked pepper, some Parmesan and herb toppings.
I think I might try this with butter. Lots of butter..