Holiday parties..
I had a little bit of brie leftover from something. I can't even remember anymore..
And a half of a spaghetti squash, some rainbow chard, other odds and ends, and this is how you make a super delicious, cheesy, warm, gooey casserole.
Funky. Gooey. Warmth.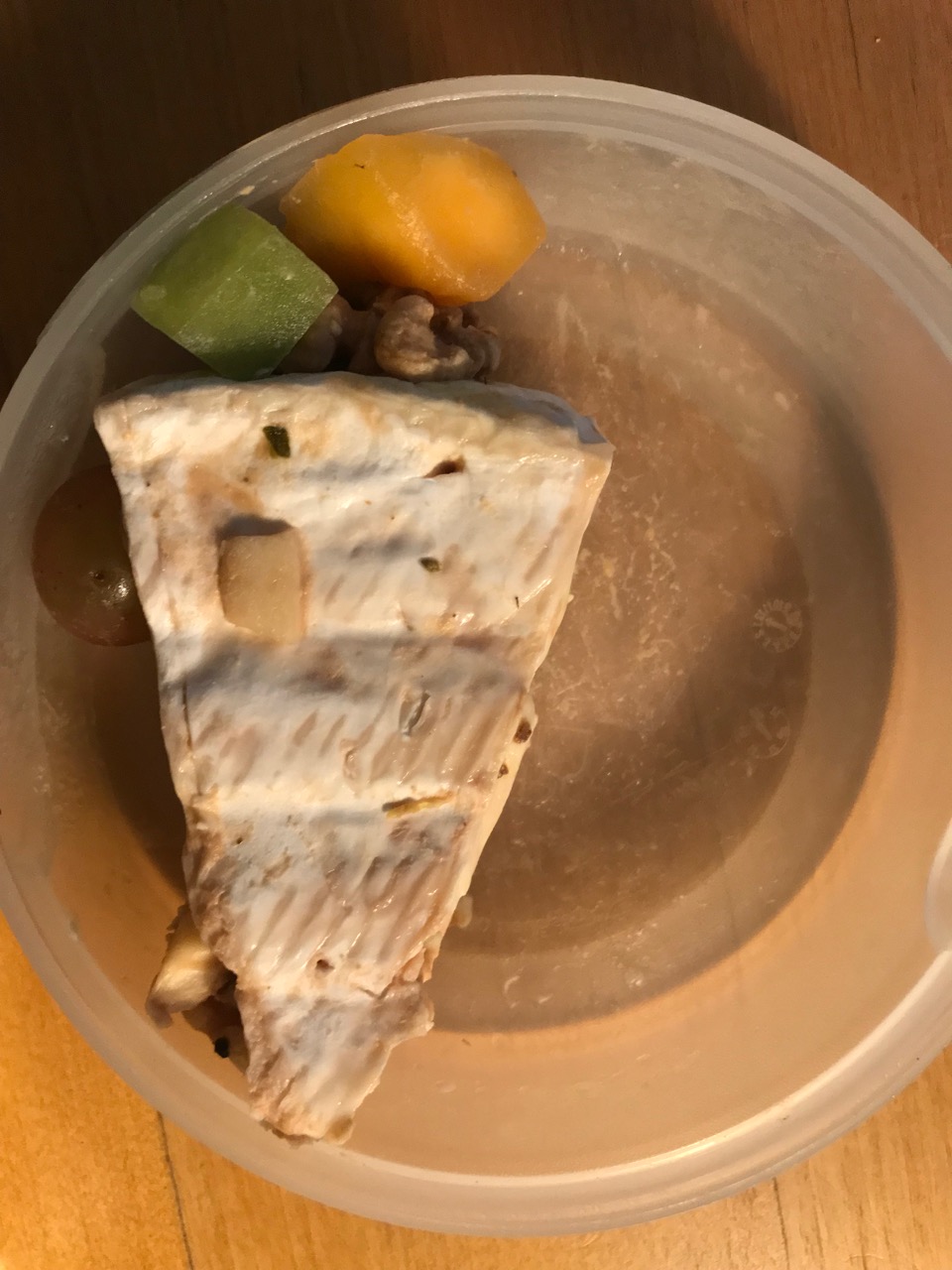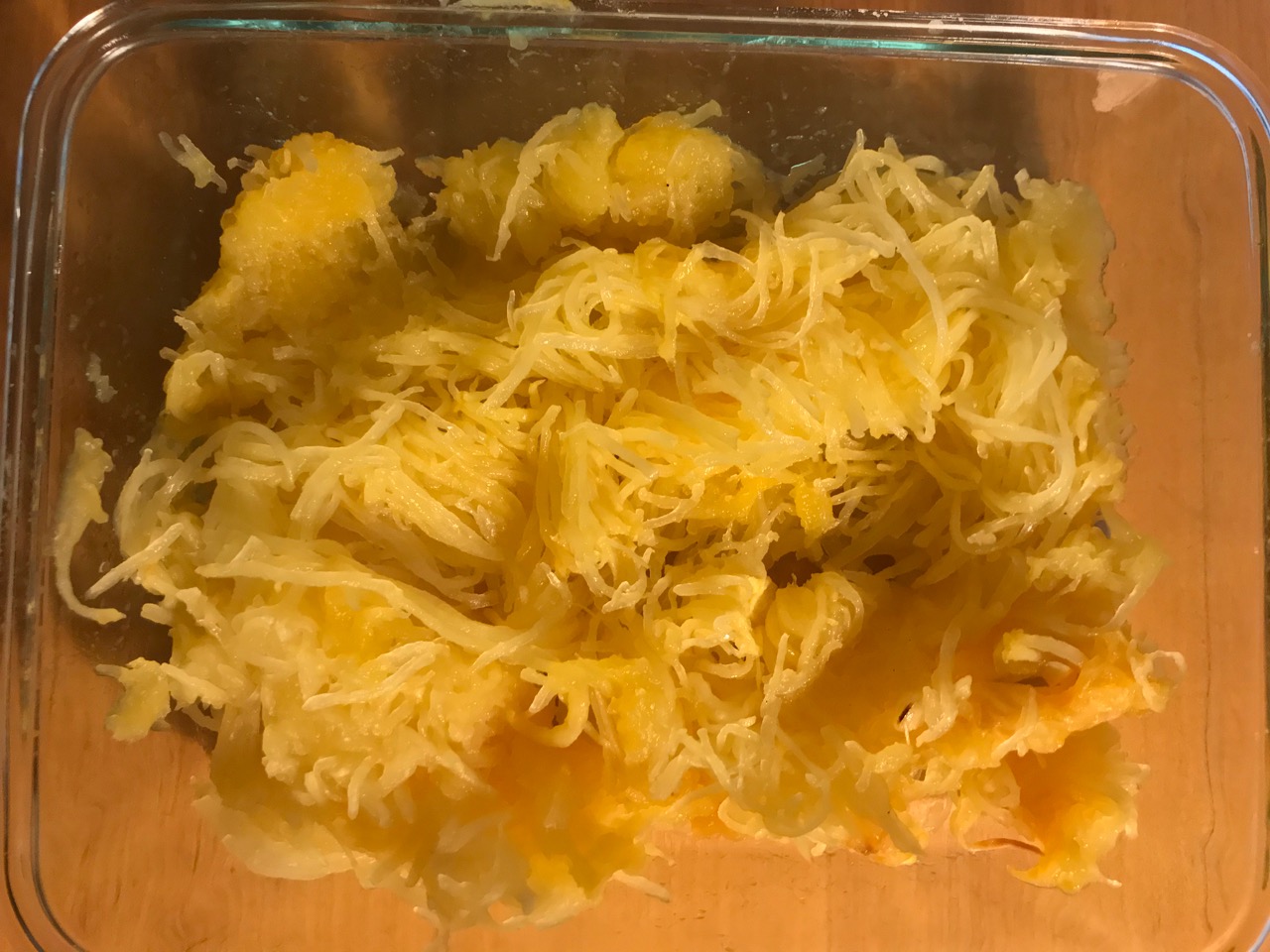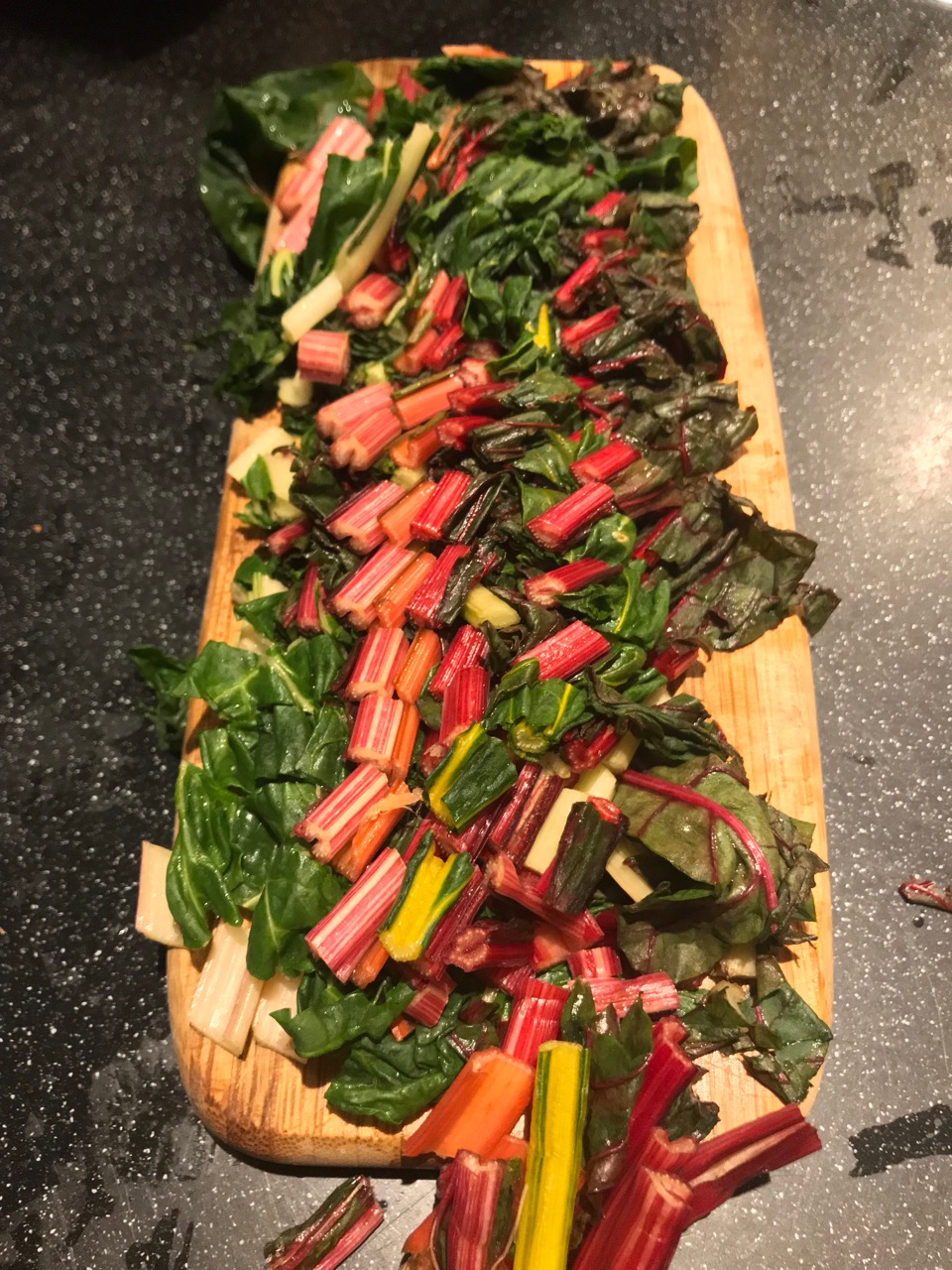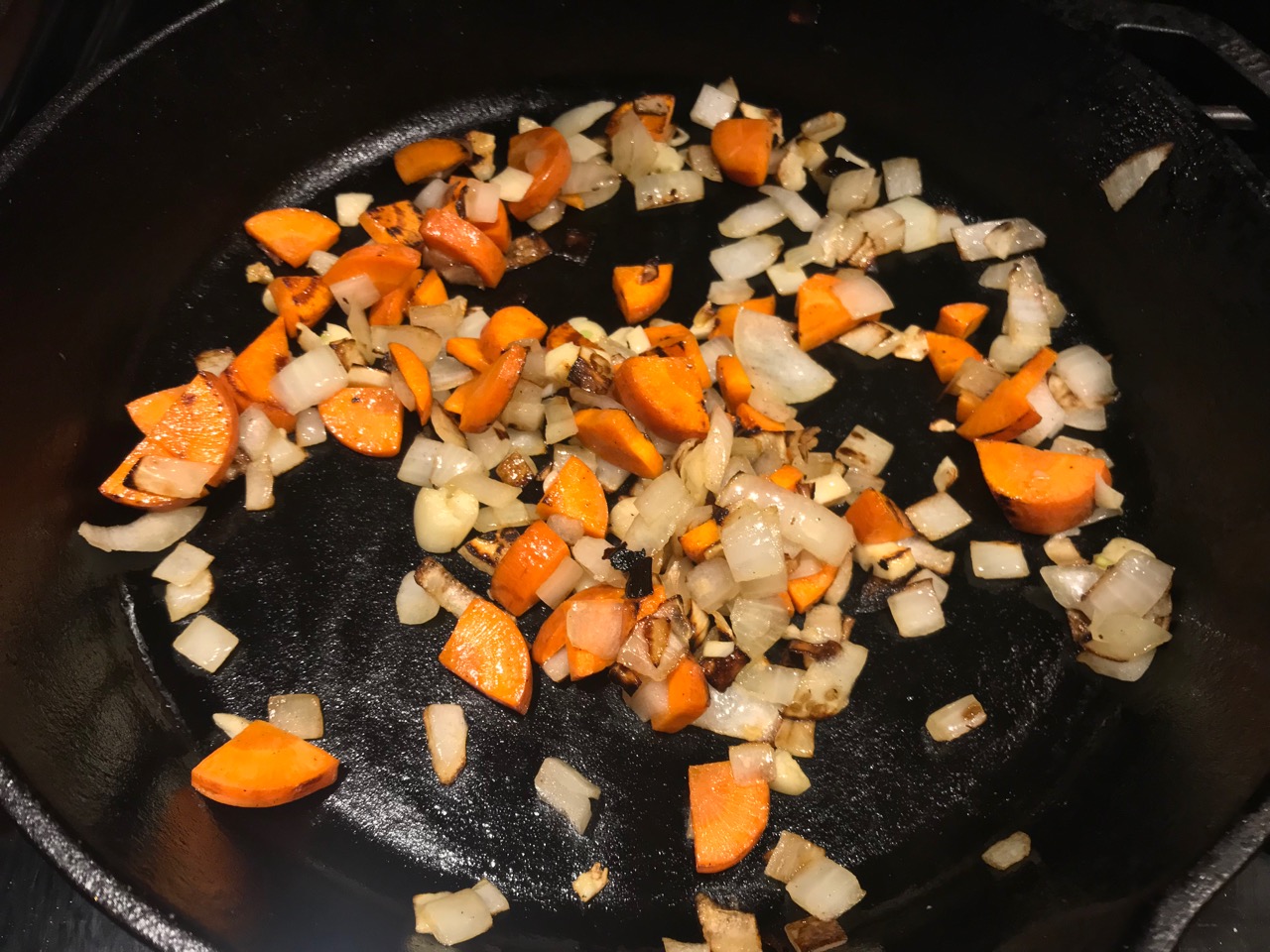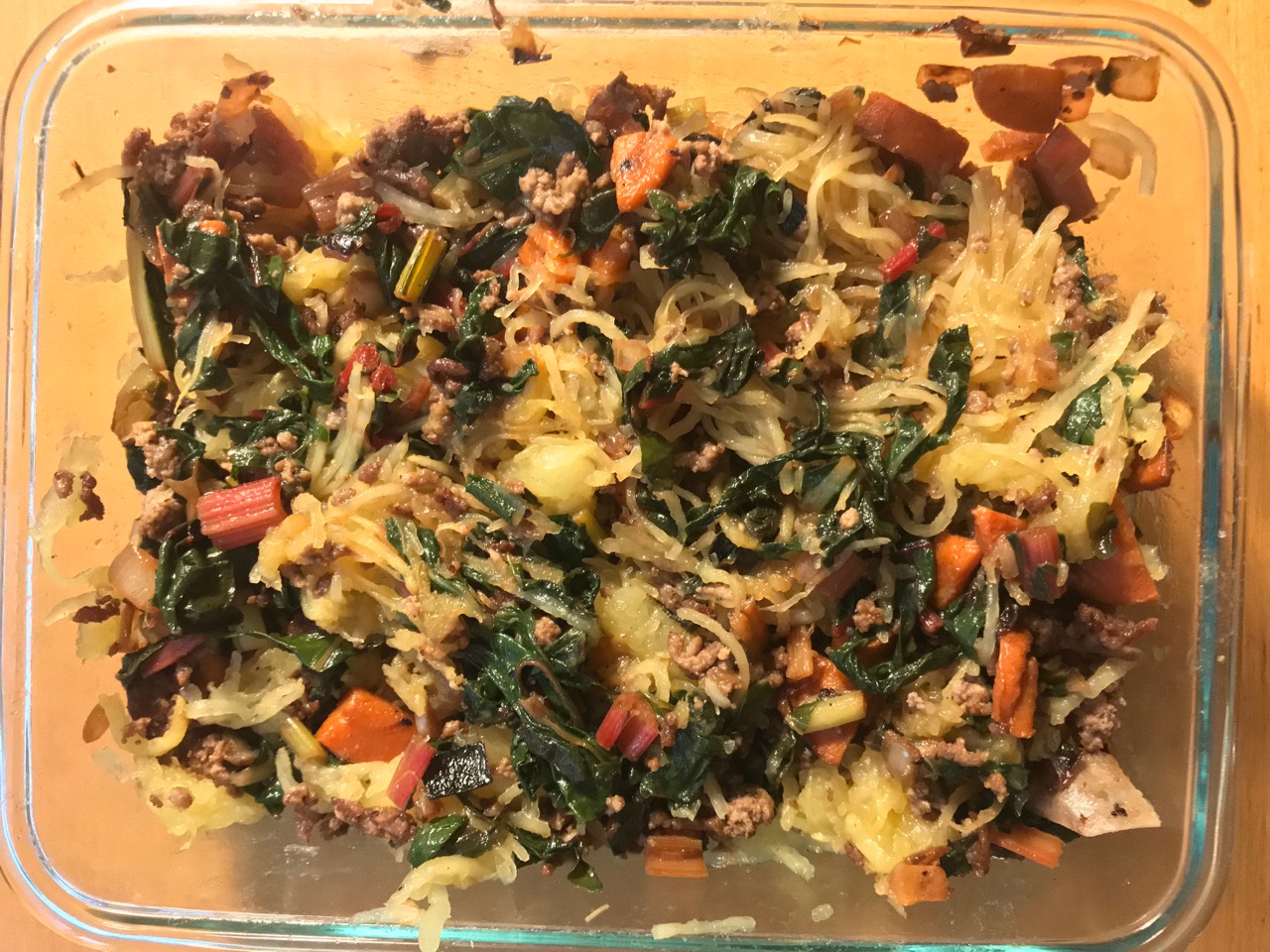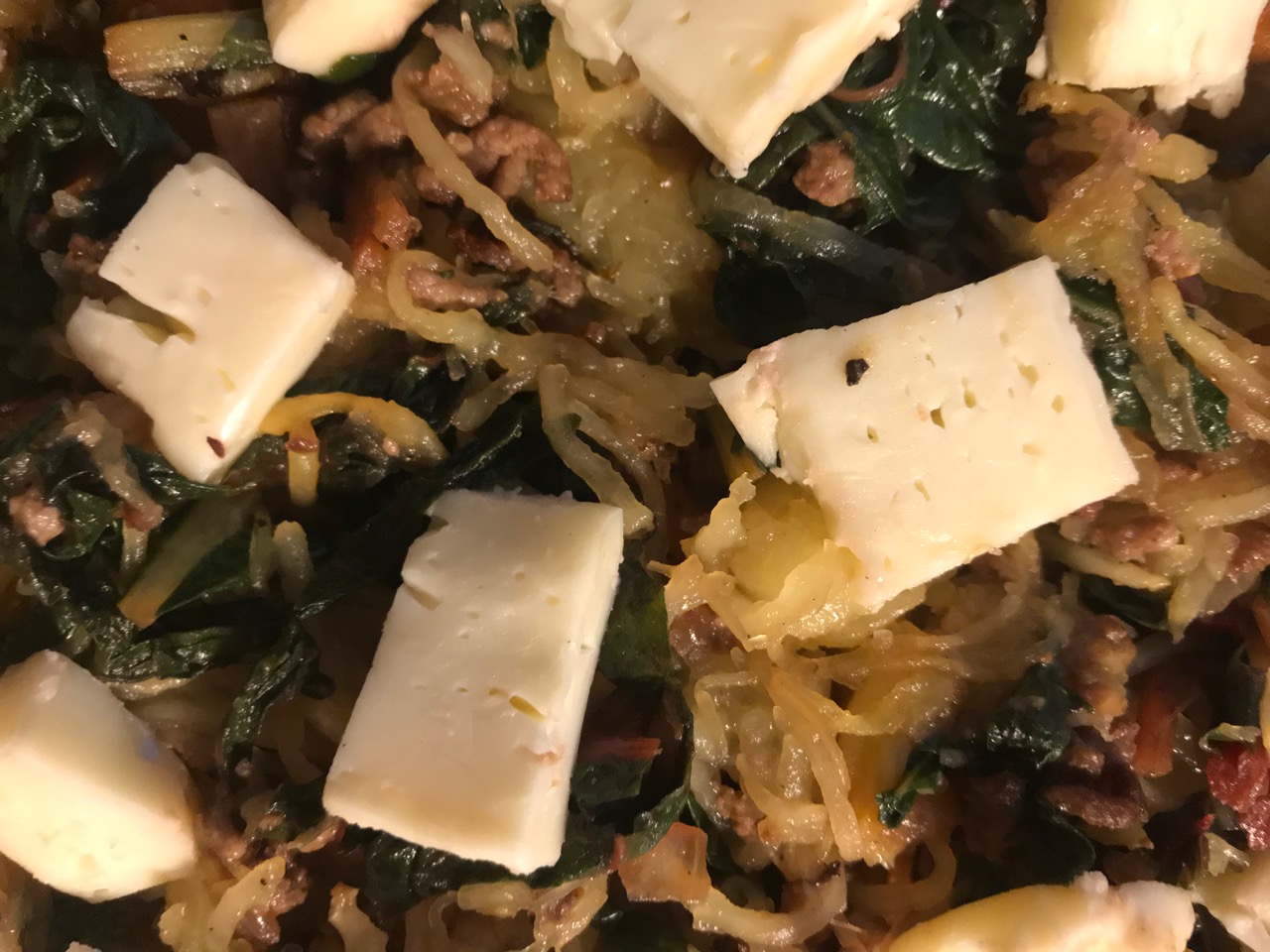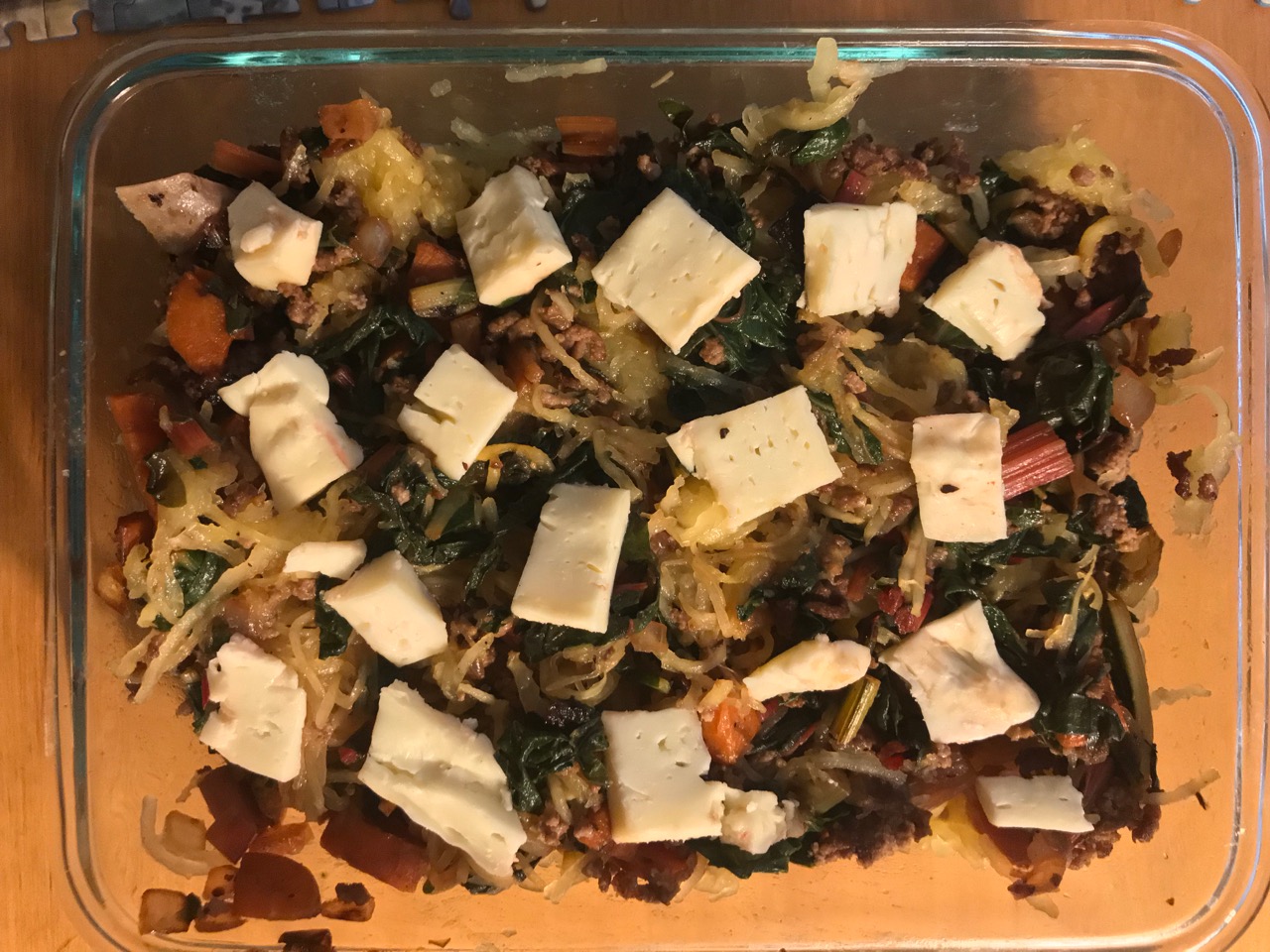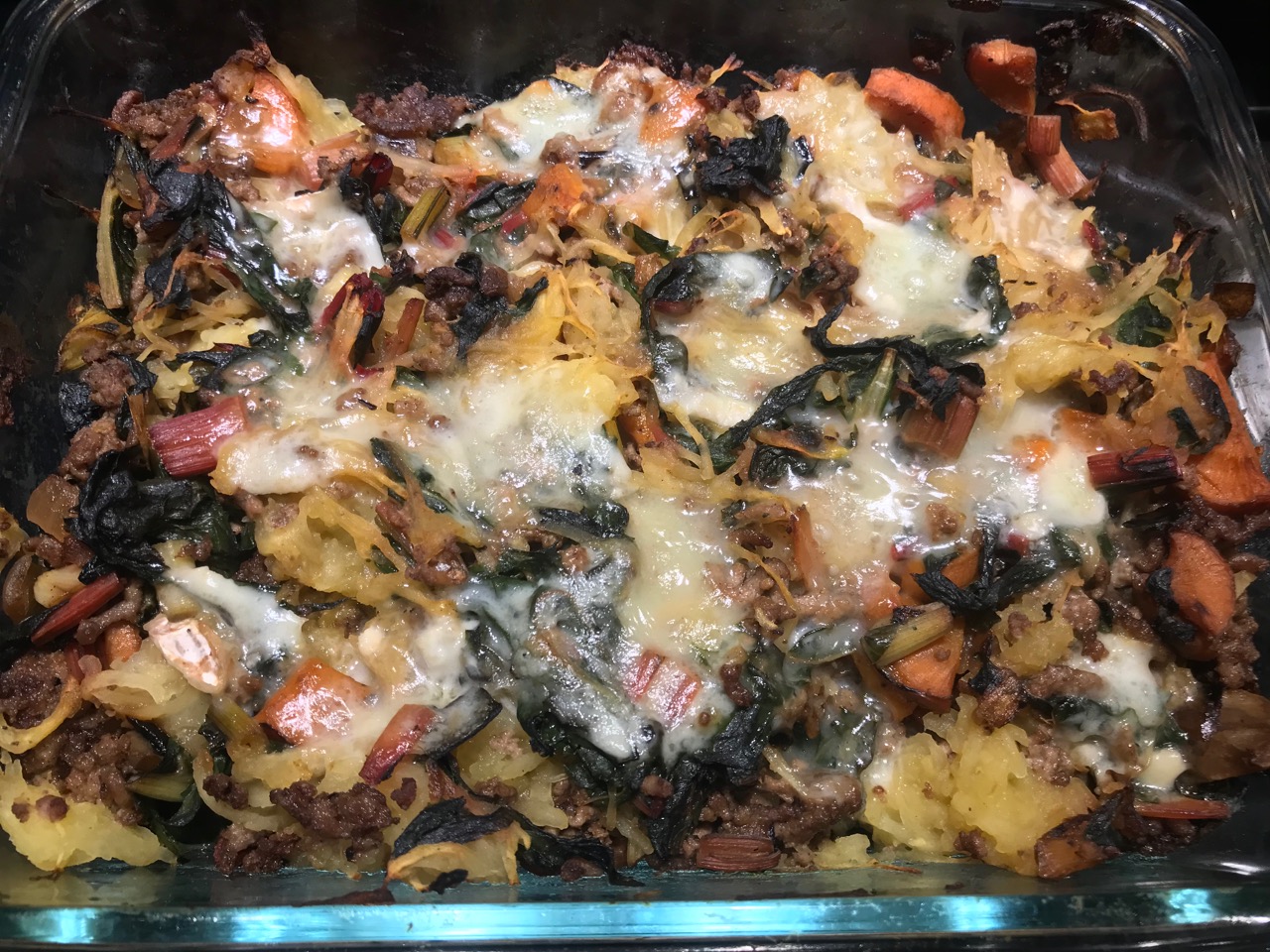 Serves 2 or 3.
Ingredients:
1/2 good sized spaghetti squash, cooked
splash of oil
a good handful of rainbow chard, stems and leaves, chopped
some other veggies, onions & carrots & garlic
some leftover ground meat (like a 1/4 pound?)
a few ounces of brie, sliced thinly
Cook the spaghetti squash and then use some forks to pull it out of its shell.
In a medium hot pan, heat up a splash of oil and cook down the veggies- chard, onions, carrots, garlic for 5-10 minutes. Season.
If you have some leftover meat, drop it in (or cook it up), and season ( I think I used some soy sauce).
Mix it all into the spaghetti squash. Mix it all up. Mix, mix, mix. Then layer some slices of brie on the top. Bake until it is gooey and warm and wow.
Funky cheesy warmth.