I am on this fresh pasta kick. Which means that there are leftovers..
And those leftovers taste great with eggs..
Especially when it is supposed to be winter, but you can still picnic outside..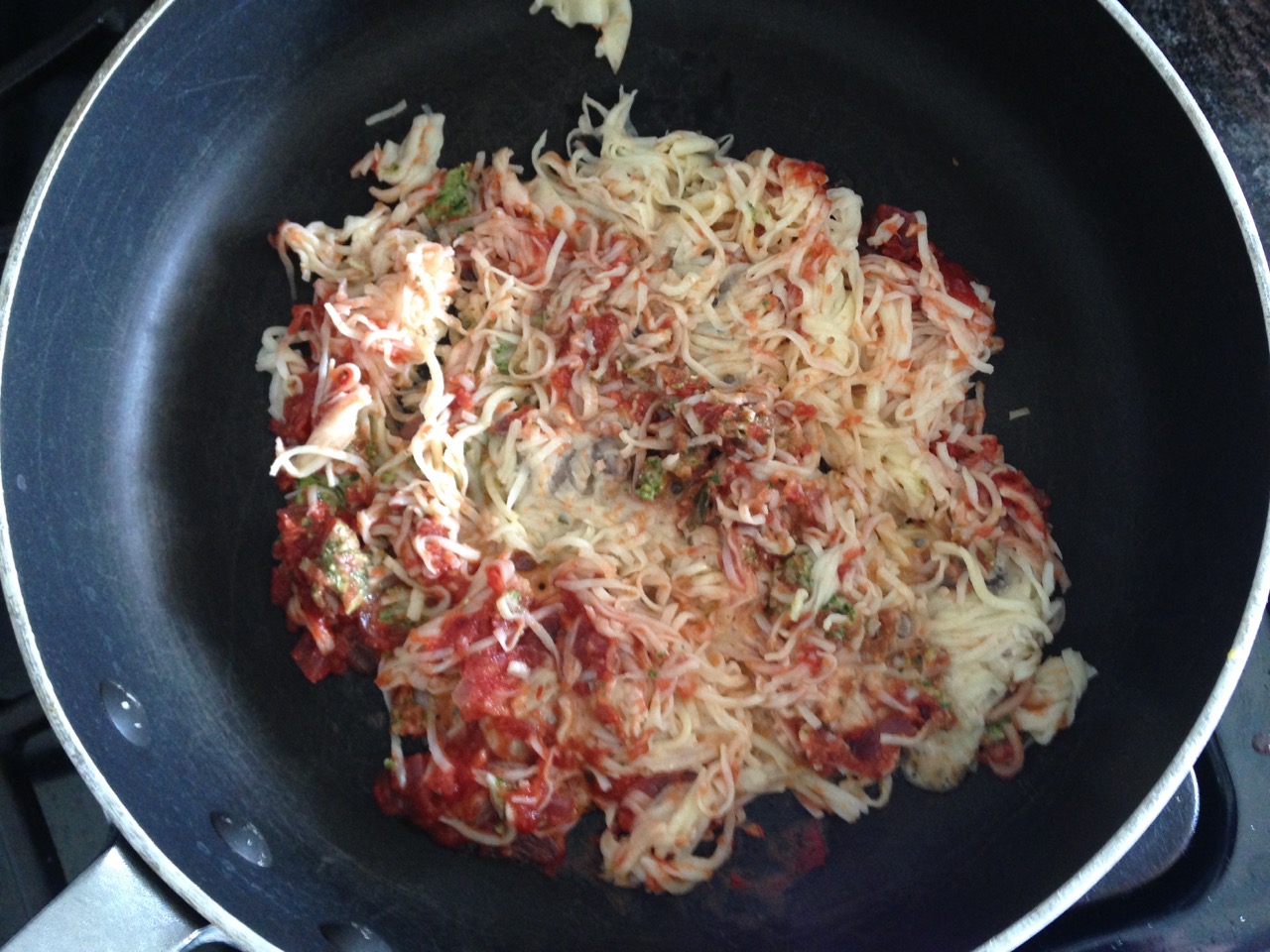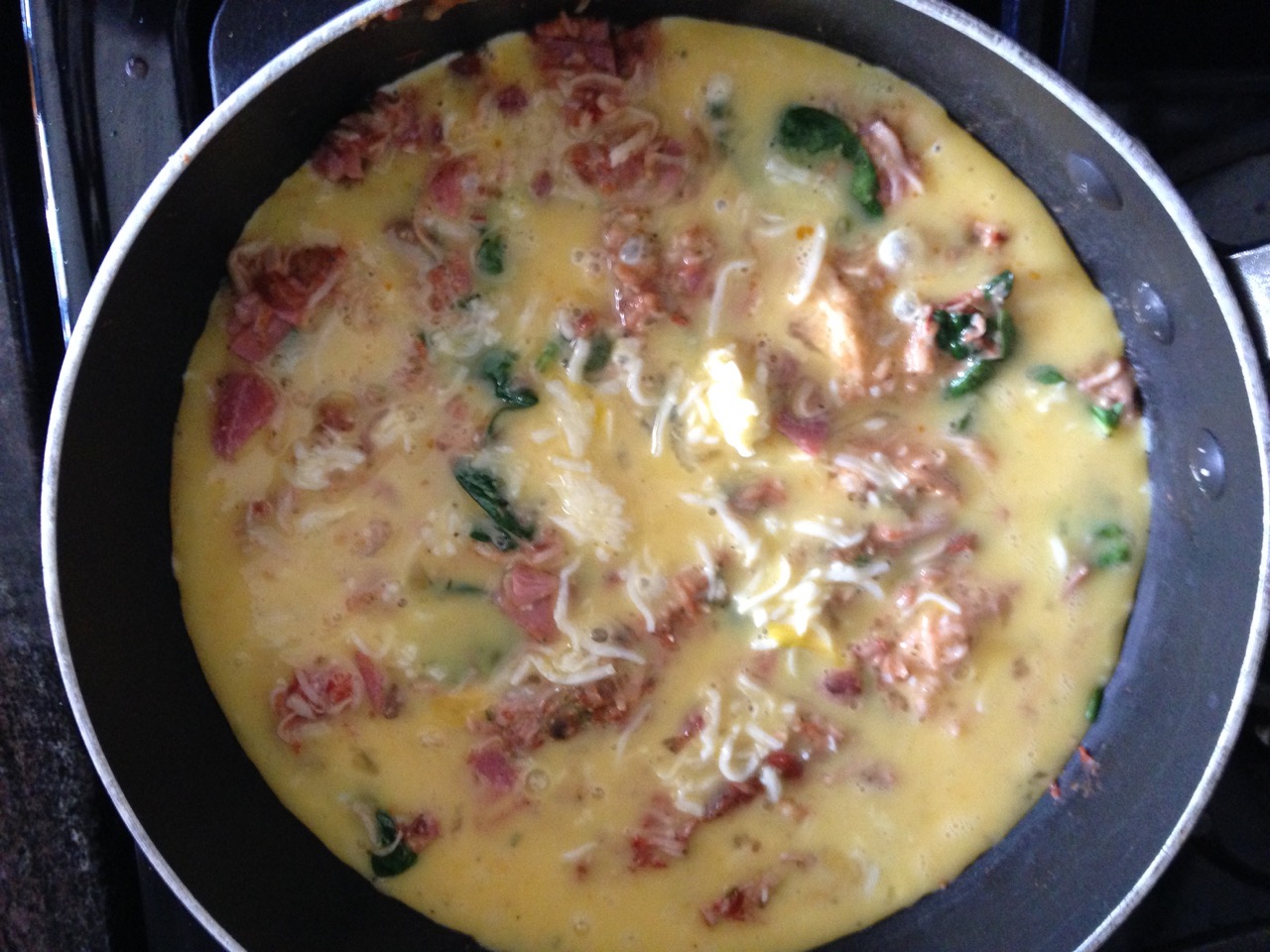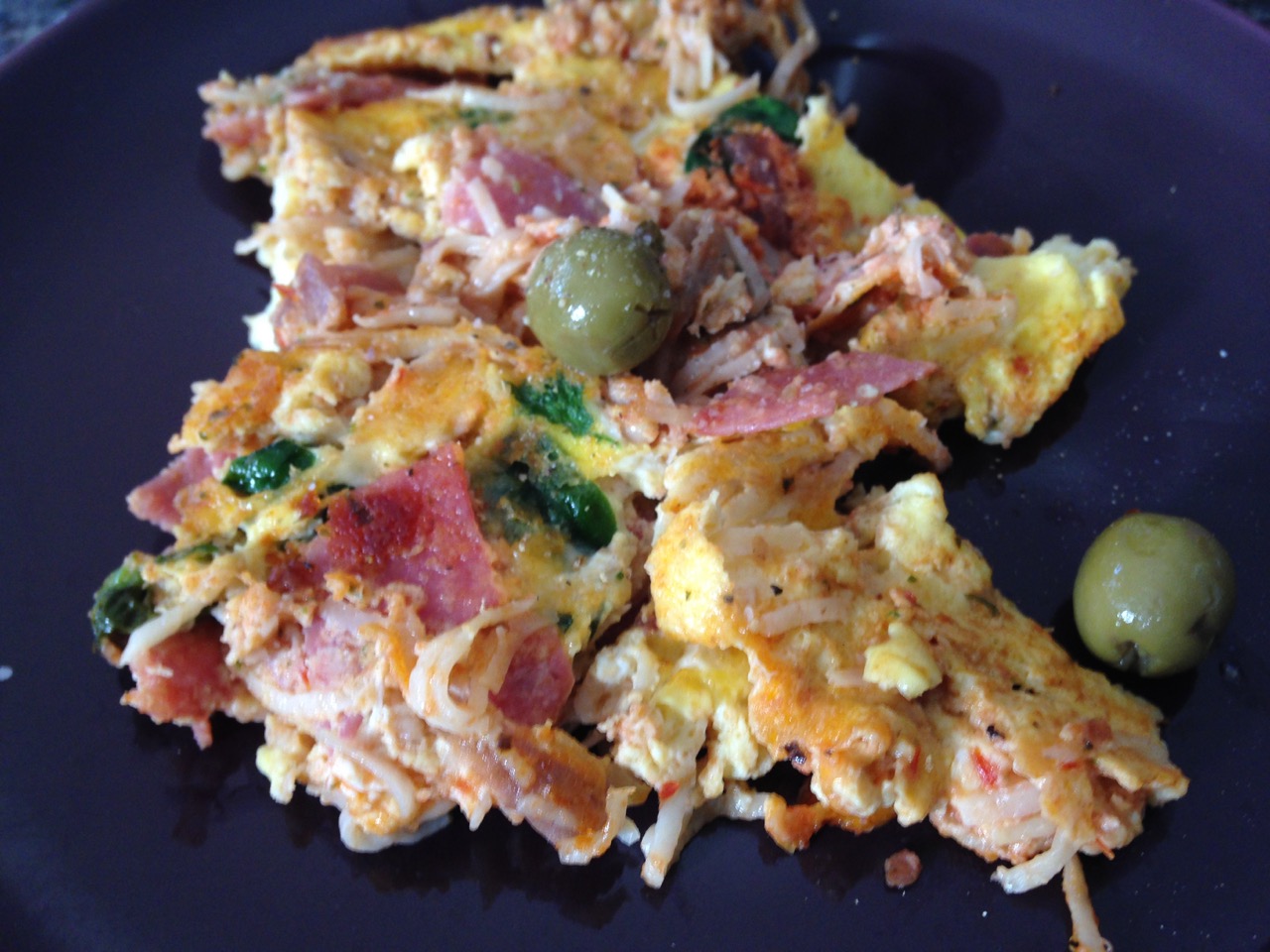 Ingredients:
1 cup packed leftover spaghetti with some sauce (this one was a mix of our three sauces-mushroom cream, garlic pesto, marinara)
3 eggs
some spinach
3 slices of salami
big pinch of shredded cheese
olives, to garnish
Put the pasta in a medium hot pan and cook it up a little, using a spatula to break up the noodles a bit. Cube up the salami and add it with the spinach to the noodles. Spread out the noodles across the large pan. Scramble up the eggs with a little water, the cheese, and salt and pepper. Turn down the heat to medium low and pour the eggs over. Let it cook for a bit until the sides firm up. You can turn back the sides and tilt the pan so the uncooked egg pours over the side and down into the pan to cook. Wait for the eggs to cook til almost firm in the middle and don't stir it. This can take 10-15 minutes.
Once it looks good and firm in the middle (maybe a little under done on top), use a spatula to lift up the edges a bit all around the sides. Then take a big plate and flip it onto the plate. Slide it back into the pan and cook up the other side for another 5 minutes. Then do your plate flipping trick again.
Of course you could put it in the pan to finish off, but the flipping is too much fun..
Garnish with olives. or whatever.