Well, these Momofuku soy sauce marinated eggs are now a staple of mine..
But alas, that good marinade..
I made grits with the leftover marinade. 
They turned a little brown, but they taste super special..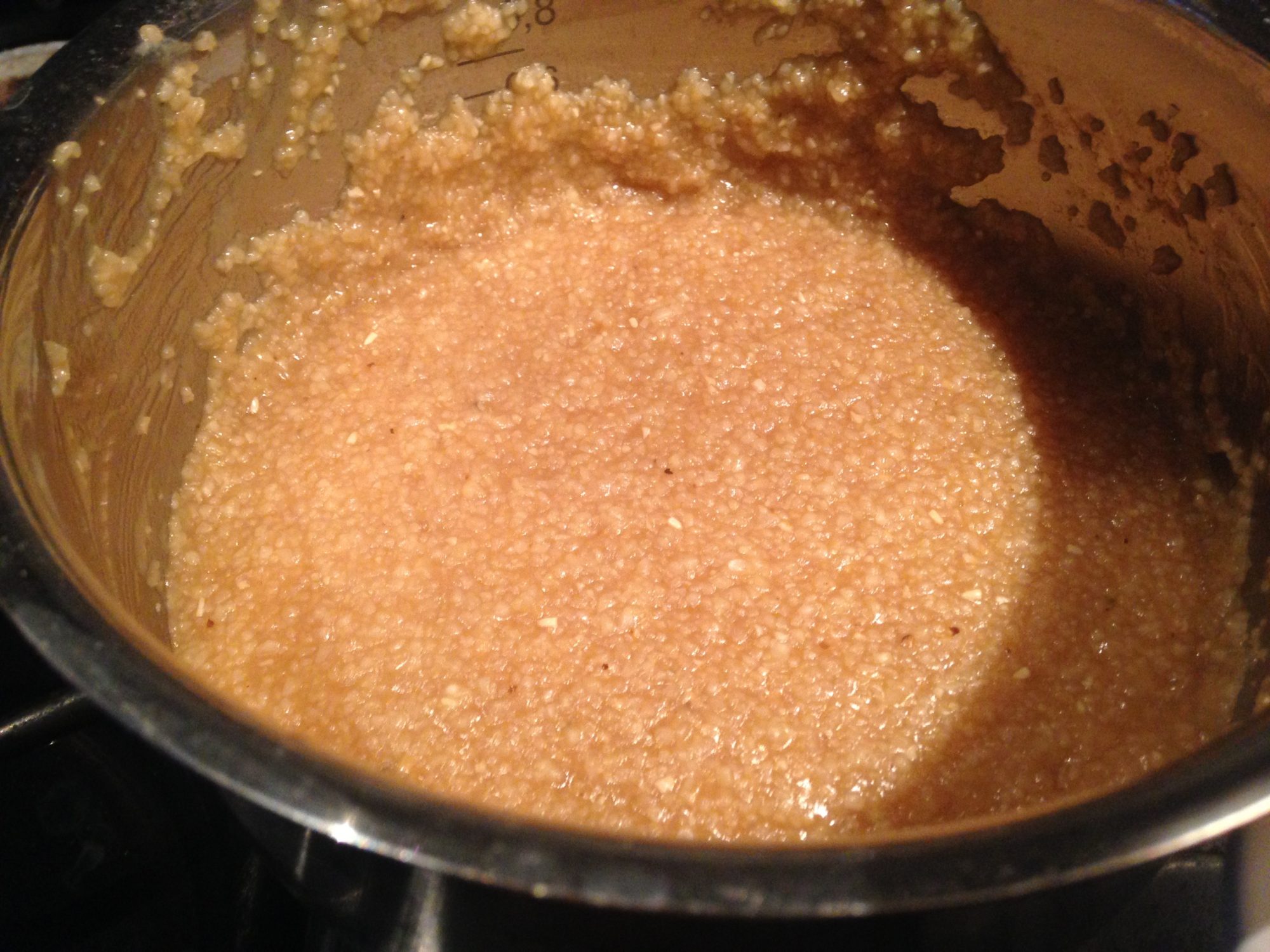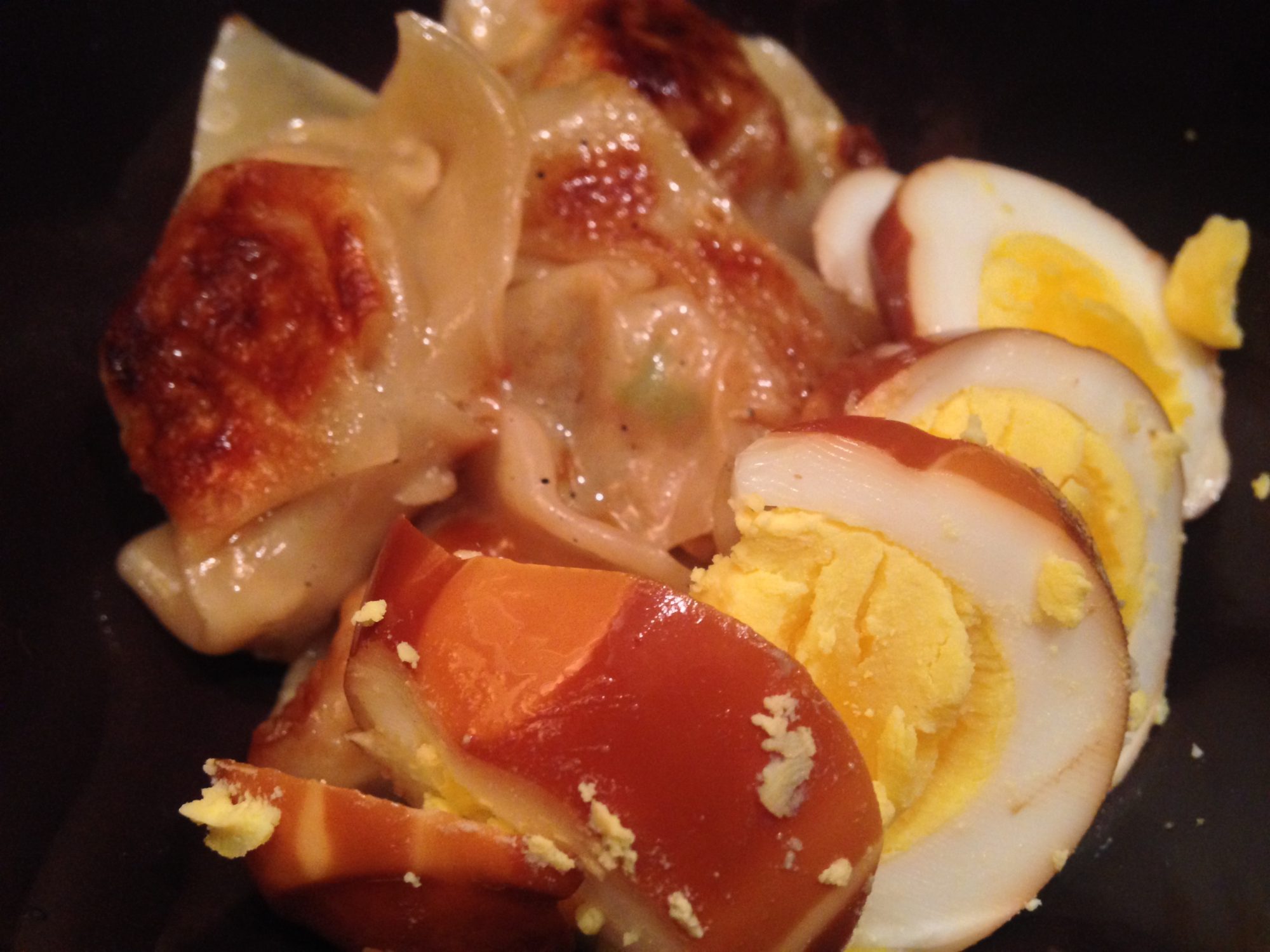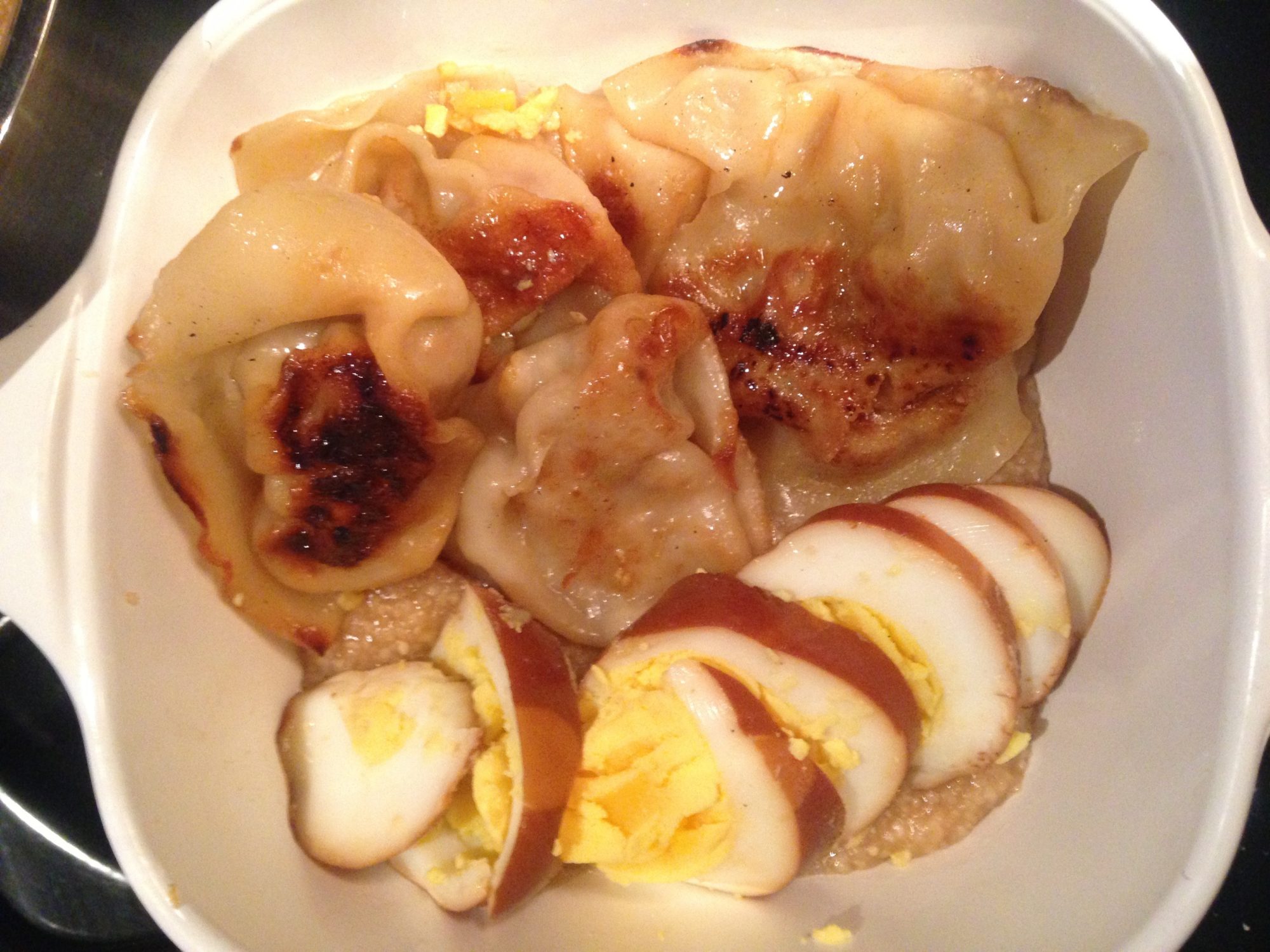 Ingredients:
1/2 cup quick grits
1 1/2 cup water
1/2 cup soy sauce marinade leftover from Soy Marinated Eggs
a pat of butter
other things- toppings like dumplings and soy sauce eggs..
splash of vinegar
Bring the water and marinade to a boil and then slowly whisk in the grits. Lower the heat and keep whisking until the water is gone and the grits are cooked. 5 minutes or so.
Season really well with salt and fold in the butter..
And top it with salty things.
Like soy sauce eggs or steamed pork dumplings.. (or both)