You make the soy sauce marinated eggs.
And you eat them because they. are. so. great. 
And then you make Soy Sauce Grits with some of the marinade, of course. 
But you have more marinade left, so you can do anything with it. Simple things- like marinate pork- or complex things.. like make grits and then stuff into shells.
Ok so this is a complex recipe and has many steps.
Like cook the pork and the squash and add things you have in your fridge like pesto and mushrooms, oh and grits. Soy sauce grits. Cook pasta, stuff shells, sprinkle with cheese, bake.
See? So many steps..
So you better make a lot of them.
They are easy to eat cold, out of the container, days later, with your fingers.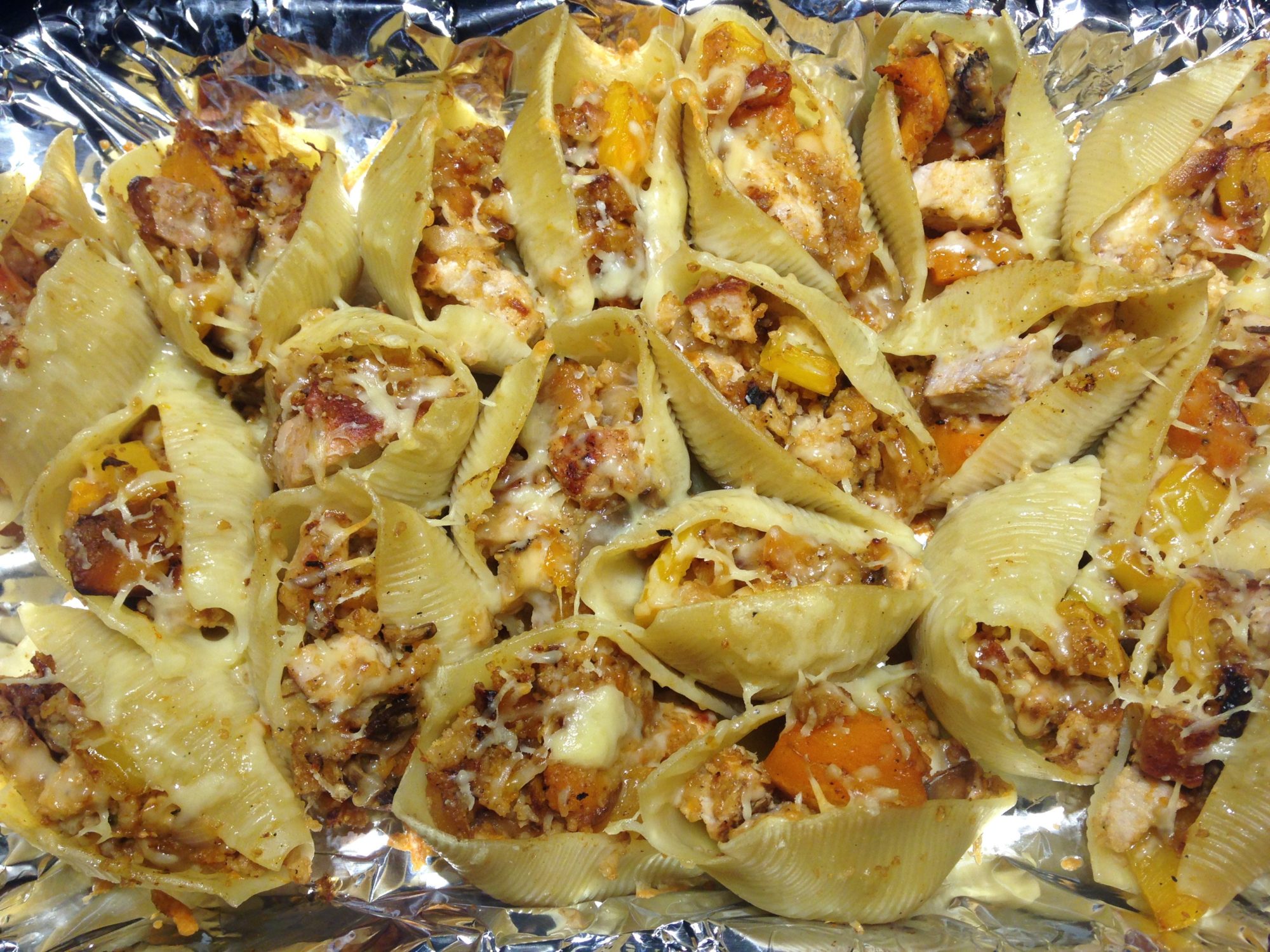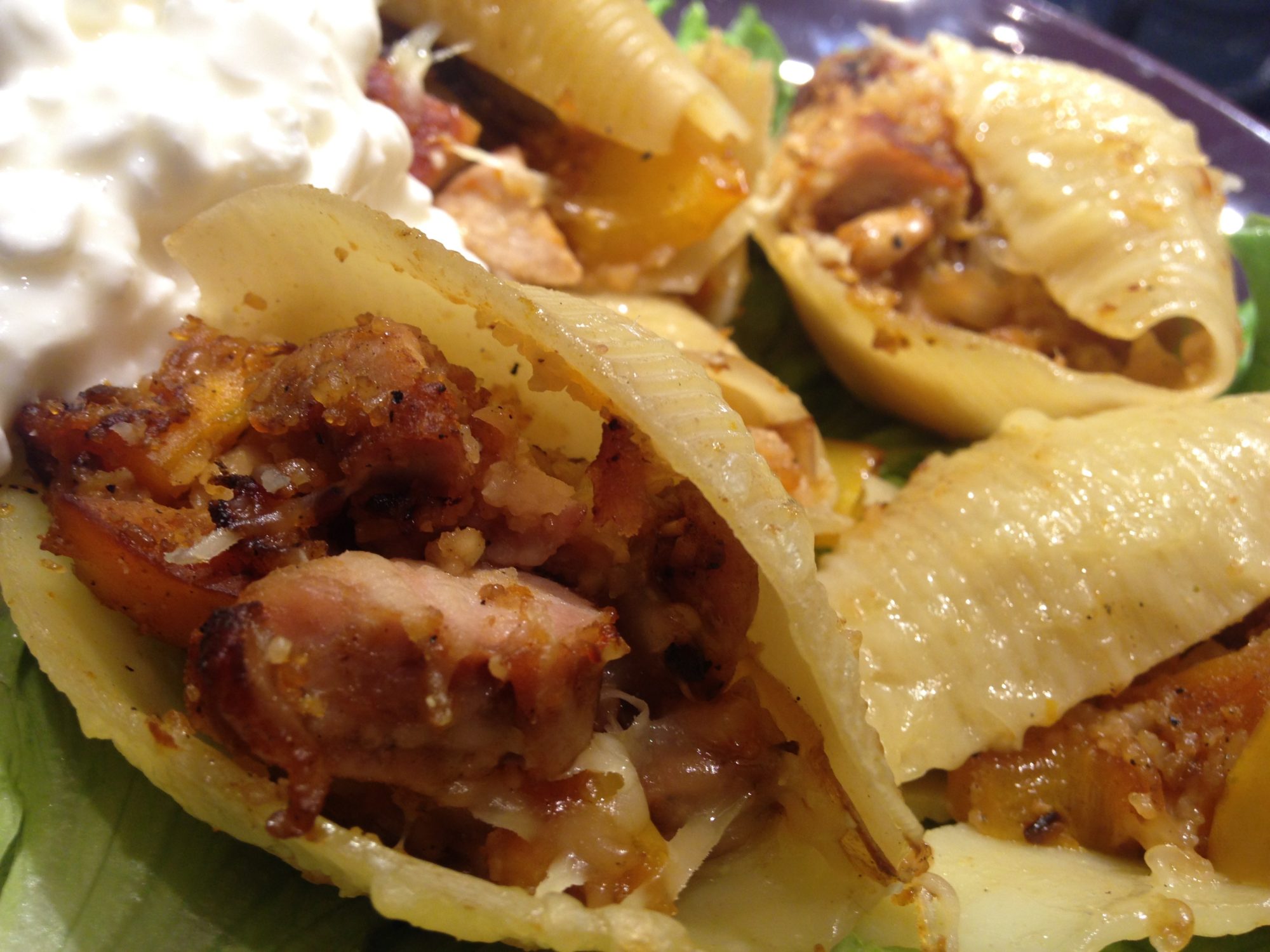 Ingredients:
leftover marinade from soy sauce marinated eggs
1 pork chop, cooked and chopped up
1/2 small butternut squash, peeled, cubed, tossed with oil, and roasted
1/2 onion, chopped
1/2 yellow pepper, chopped
1 spoonful of pesto
some leftover soy sauce grits
some shredded cheese
1/2 box stuffed shells
Add the marinade to the pork for a few hours. Then add some oil to a hot pan and fry up the pork chop a few minutes on each side and then into a 350 degree oven for 15 minutes or so, until done. Or, you know, you can use something cooked and leftover. Then small chop it up..
Peel, cube, and roast the squash and then saute up the onion and pepper in some oil. Once cooked down, add the squash and stir in some pesto, then stir in some leftover cooked grits to make a stuffing.. Season well.
Cook the big shells in some boiling water and then drain and toss with a little oil. Put them on a baking sheet, with a little foil if you are lazy and don't want to clean up too much. Stuff each one with the mix and then sprinkle with some cheese. Bake at 350 degrees for 15 minutes, or so.
And I like to eat mine with cottage cheese.
Or cold, the next few days..