I did it.
Had a few leftover hard boiled eggs, so I marinated them in a delicious soy mixture..
Don't be freaked out by the fact that they turn brown, just go with it. It works.
Courtesy of best place to buy viagra online reviews, with a little help from buy viagra cialis online canada..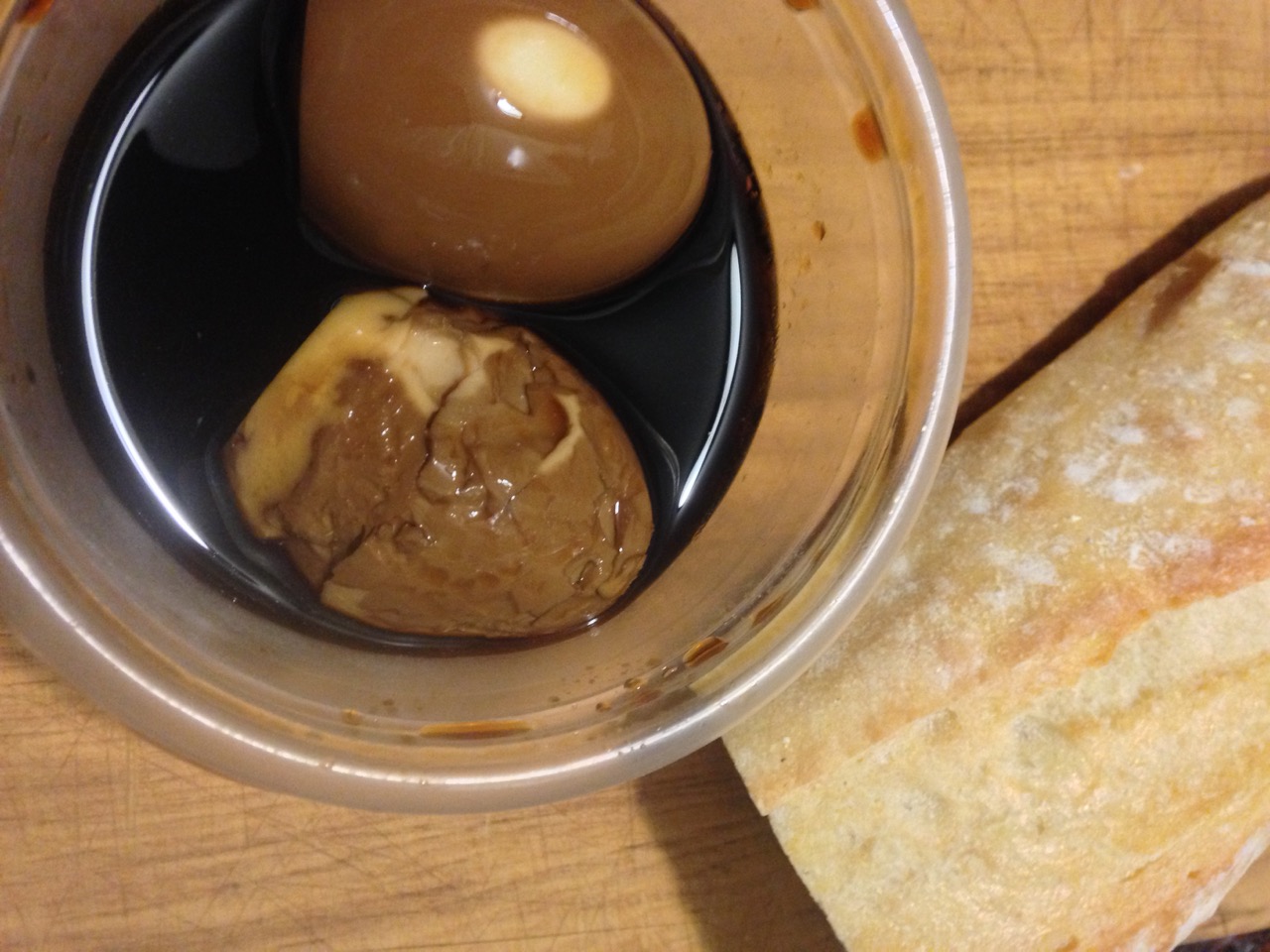 Ingredients:
2 eggs, boiled and peeled
pinch of sugar
splash of warm water
big splash of vinegar
soy sauce
fresh cracked pepper
good bread
leftover lemon tahini, optional (or whatever you have)
Mix the sugar, water, vinegar and soy. Add the eggs. You want them to be covered or you have to remember to turn them or you can use a paper towel a la Serious Eats. Leave to marinate for 6 hours in the fridge.
Slice the eggs and top with pepper. Then toast some bread, spread on your spread, and add your egg.
A delicious treat.