All the umami. I didn't really set out to do it but the leftover dehydrated mushrooms from Thanksgiving and the cold biking week made me buy some fish sauce.
And here we are.
Fish sauce is perfect for finishing. I can't wait to figure out what else to do with it..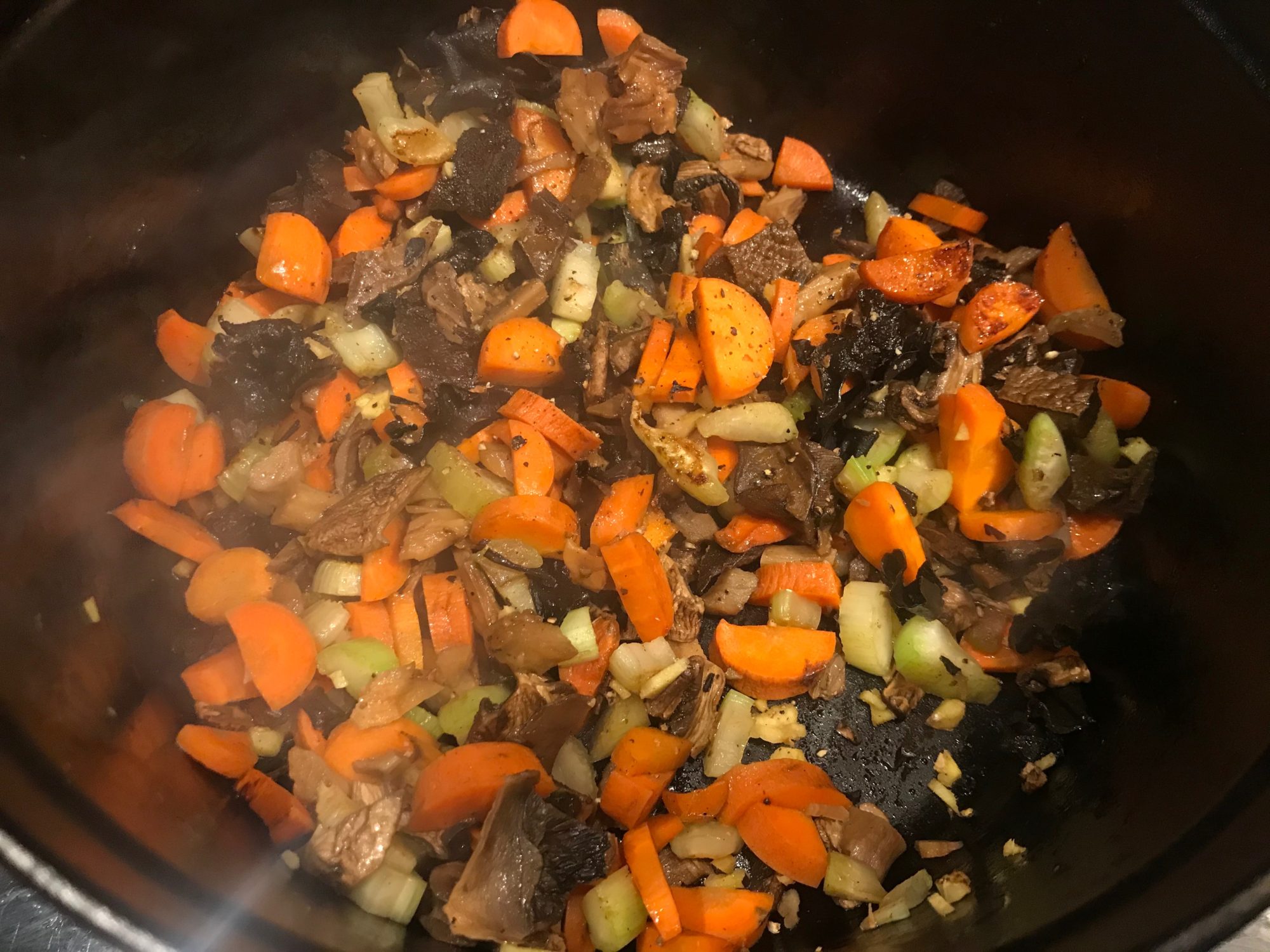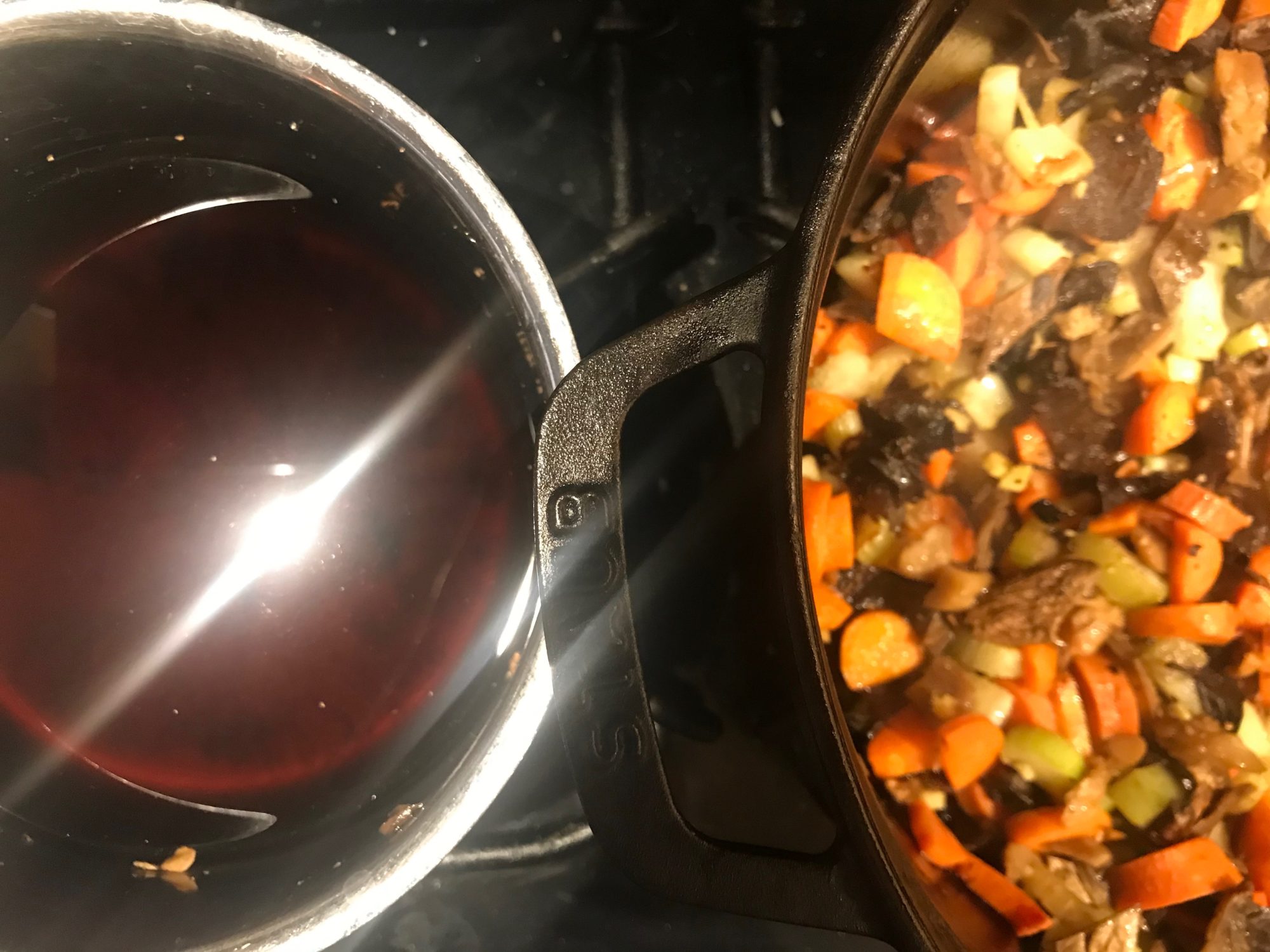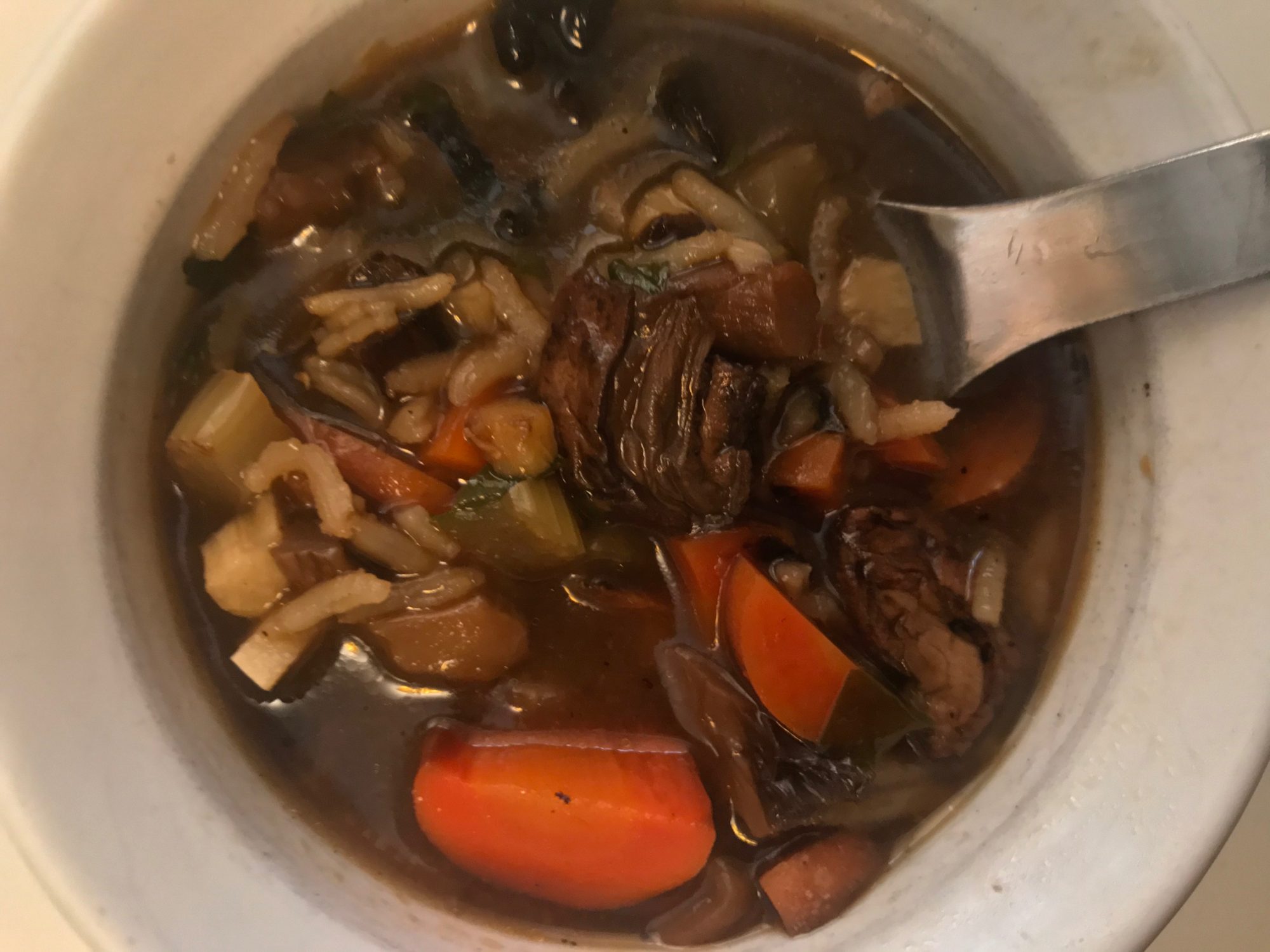 Ingredients:
1 cup dehydrated mushrooms
a big splash of oil
2 cups chopped vegetables, carrot, celery, onion
3 garlic cloves, diced
a 2 inch piece of garlic, peeled and minced
2 cups chicken stock
2 cups of water
a few splashes of soy sauce
a splash of fish sauce
To one cup of dehydrated mushrooms, cover with hot water and soak for an hour or so. Drain, saving the rick mushroom broth, maybe about 2 cups?
To a hot pan, add a splash of oil and then the veggies to sweat them through for 10 minutes or so. Add seasonings.
Drop in the mushrooms, garlic, ginger, and cook for a few minutes until they get aromatic, then pour in the mushroom broth and chicken stock or water to cover. Add the soy sauce to taste.
Drop in anything else you have, maybe some leftover cooked rice?
Simmer for at least 20 minutes. Finish it off with a tiny splash of fish sauce.
Ginger, mushroom stock, soy sauce, fish sauce..
And you have the holy grail of umami.