TOFU!
I have been trying to figure out how I like it.
This, is delicious. A little smoky, a little tart, a little sweet.. Quite gorgeous.
Well, it does have smoked paprika on it, which is one of my favorites..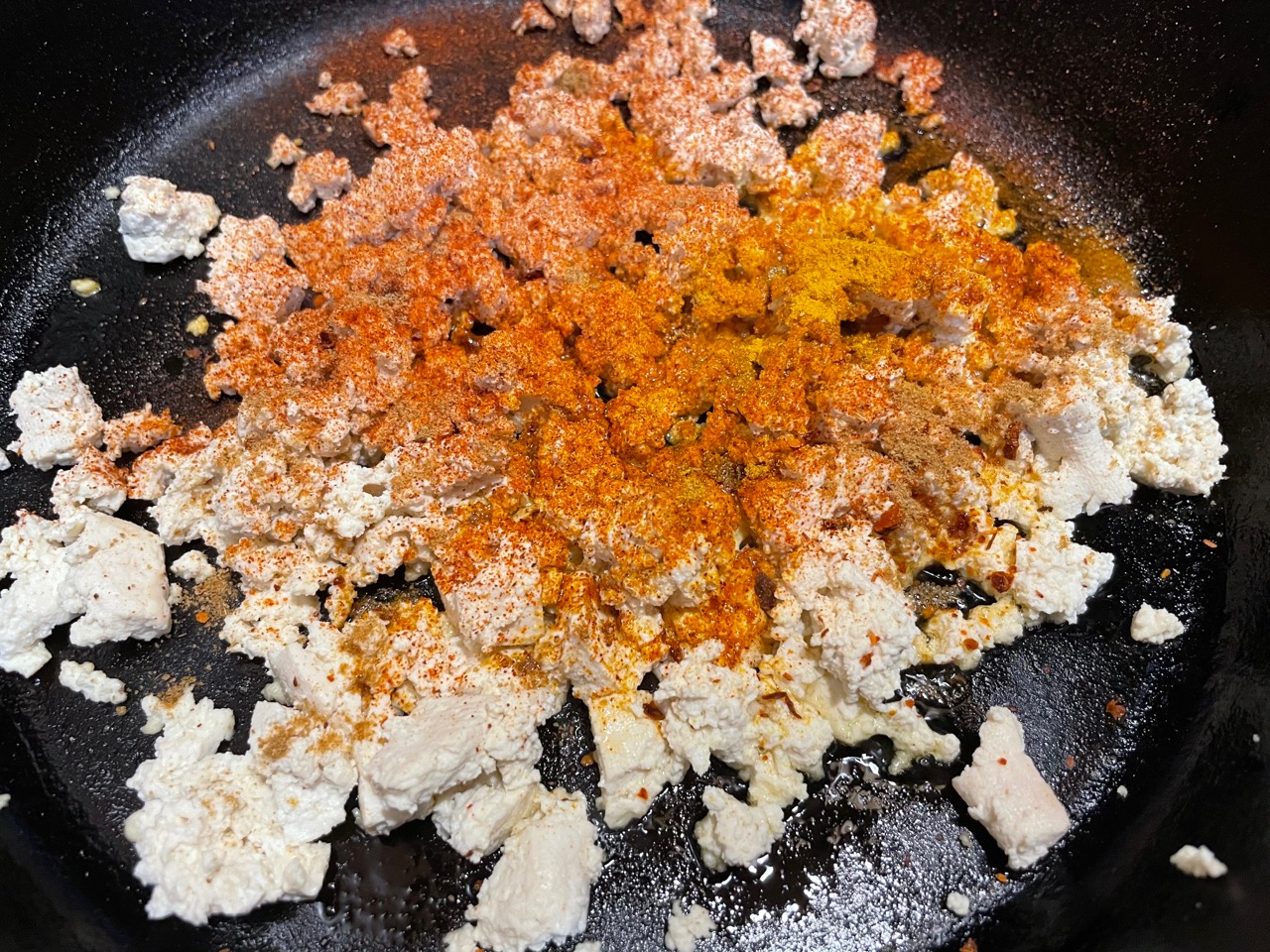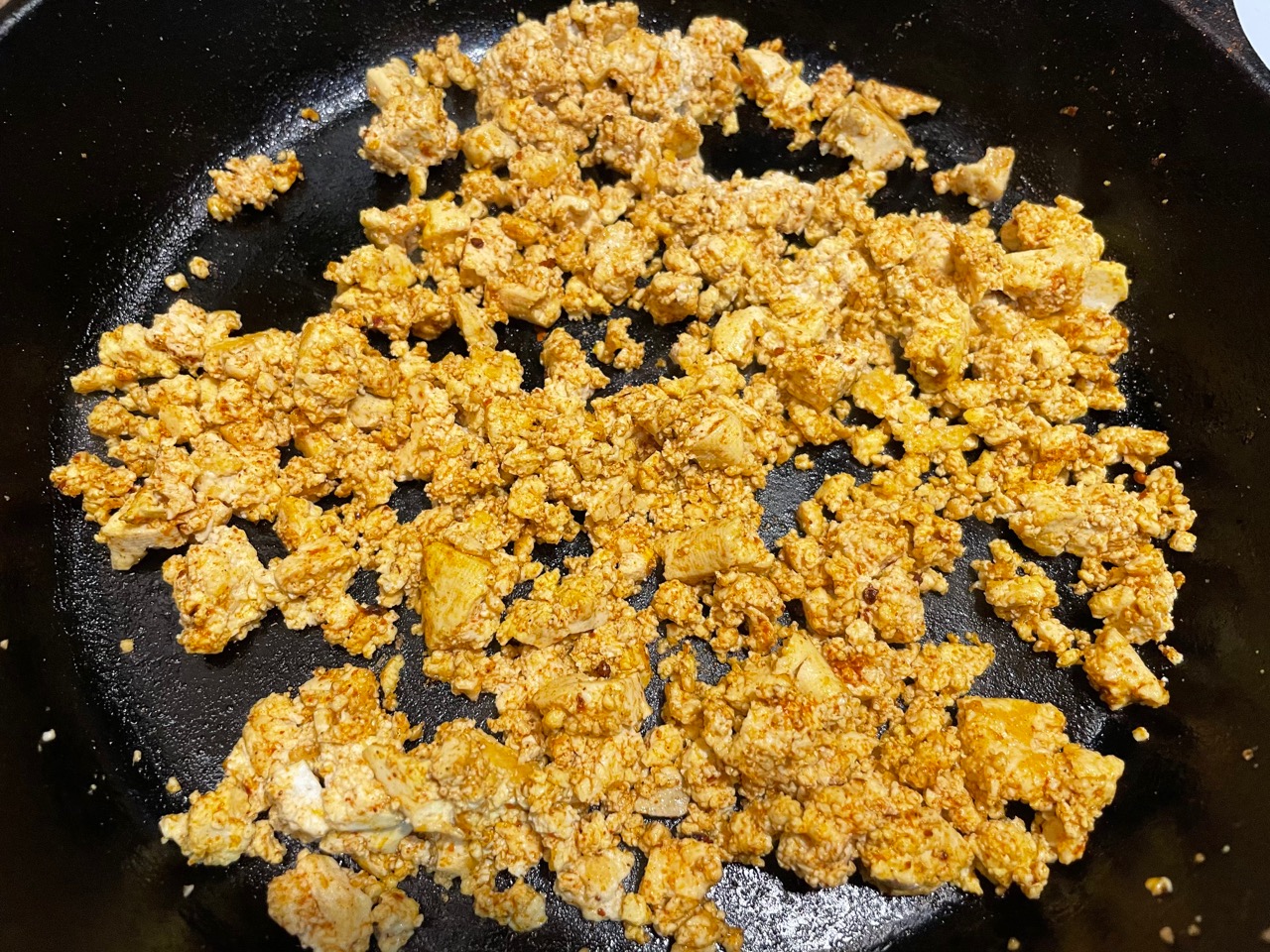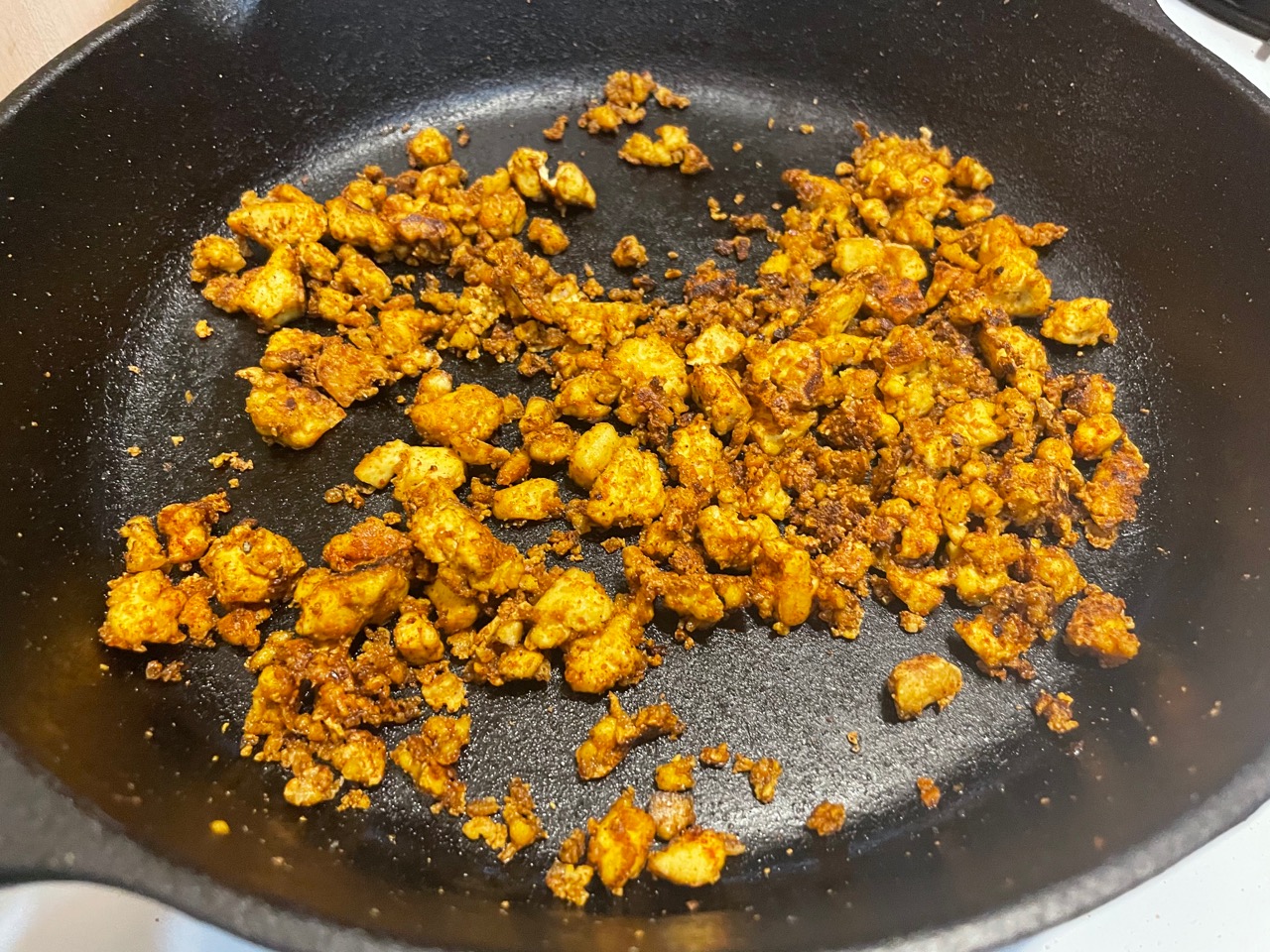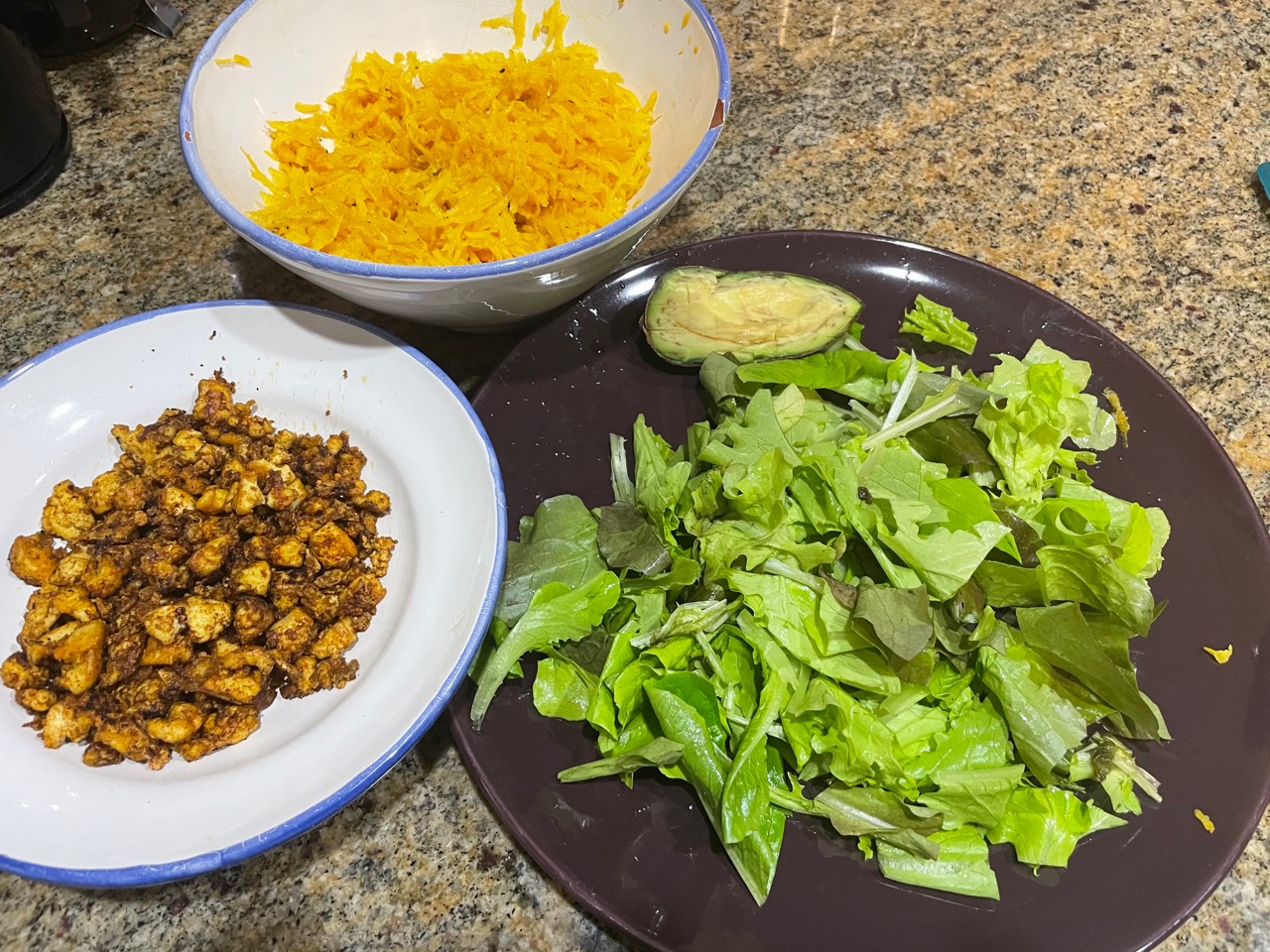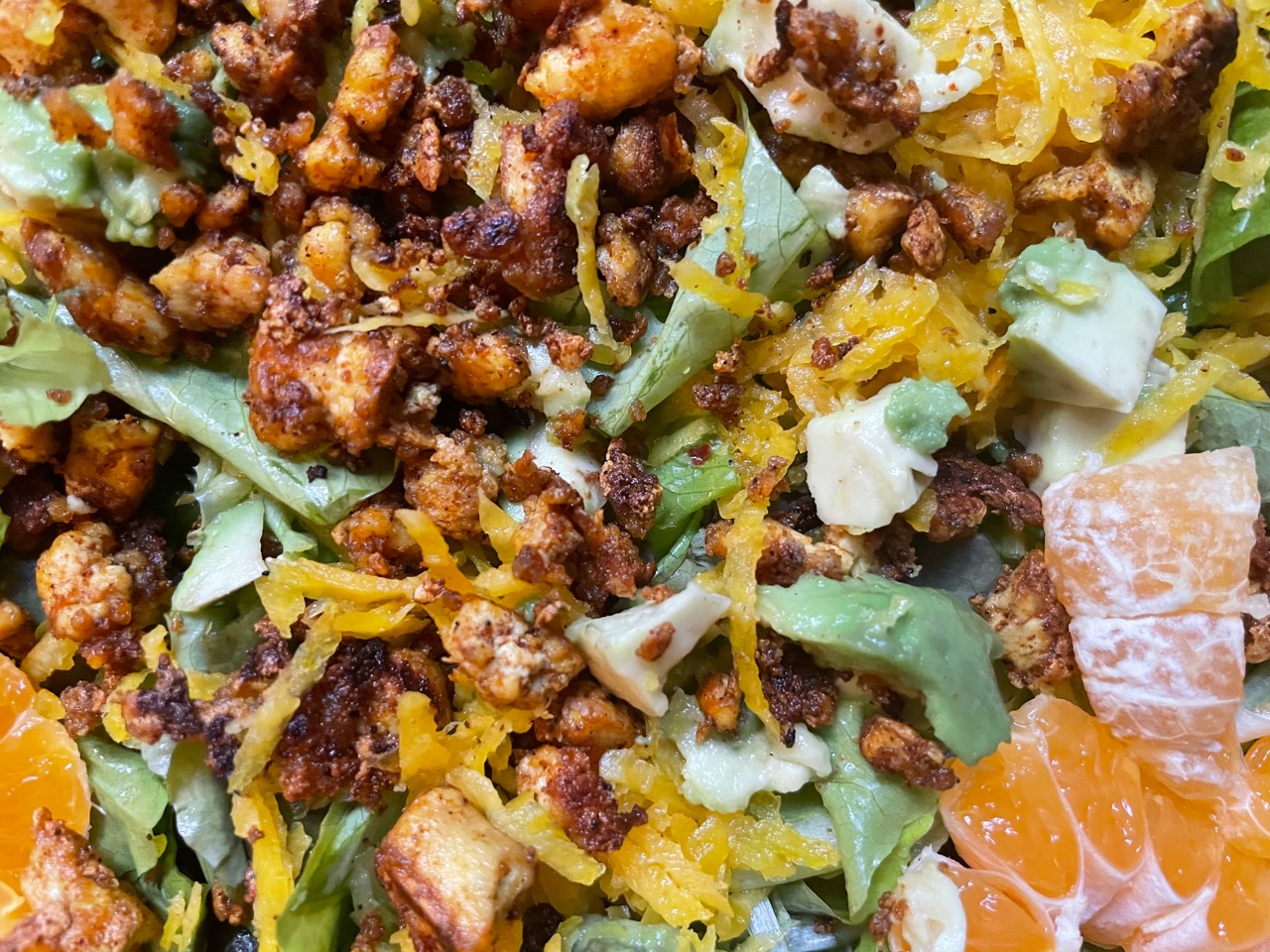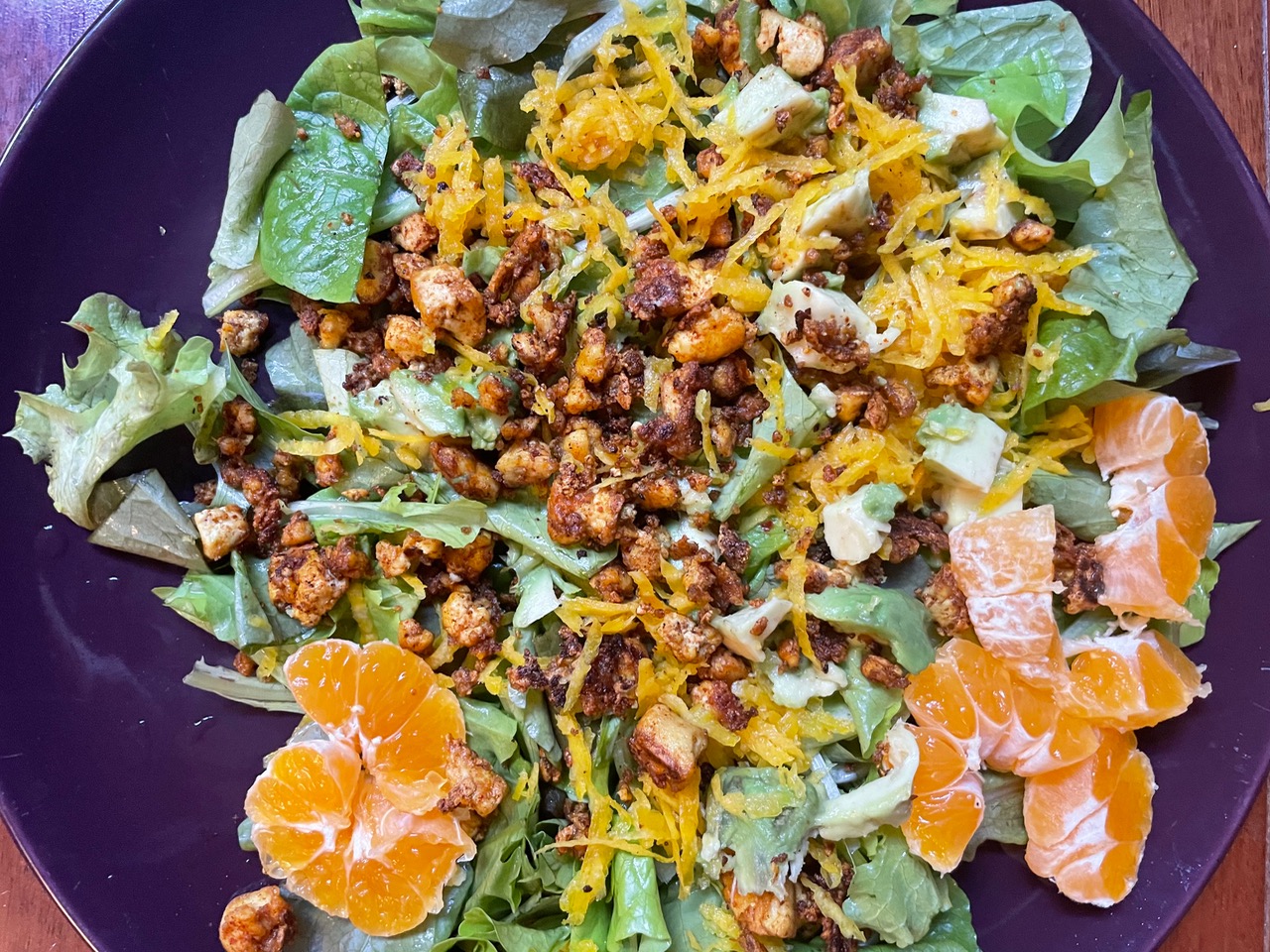 Ingredients:
splash of oil
1 package of firm tofu, pressed and crumbled
a lot of smoked paprika (1 tbsp), some cumin maybe? (1 tsp), a little turmeric (1 tsp)
some greens
a clementine or two
drizzle of honey
other toppings: shredded carrot, avocado, whatever you have, etc.
Crumble and press the tofu. And by this I mean open up the tofu an hour before, drain it, slice it into a few pieces, put a few paper towels on top and then something heavy (cast iron, dutch oven, etc). Let it sit for an hour and then crumble it up.
Make the tofu by heating up a splash of oil in a medium hot pan. Add the spices and stir stir stir. Cook it til it starts to brown and crisp up. 10 minutes? Season well.
Make a salad. Put the tofu on some greens, with other things, like shredded carrots, avocado, clementines.
I just added the clementines and let its juice dress the salad for you. Maybe a little drizzle of honey. Maybe a sprinkle of salt and pepper.
Easy.