I went to a catered event the other night and somehow came away with a giant whole smoked boneless turkey.
It ended up in my messenger bag, halved, and then quartered with some friends at the bar..
Still so much food.
So big.
A bit of enchilada sauce (homemade) and a springform cake pan, and this crazy dish was born. It is a gooey mess and benefits from a night in the fridge. Best eaten at room temperature.
It is my sister who taught me to fully dip the tortillas in enchilada sauce.. A practice I will keep with me all my life..
At least my bag smells like smoked turkey now.
hmmmm.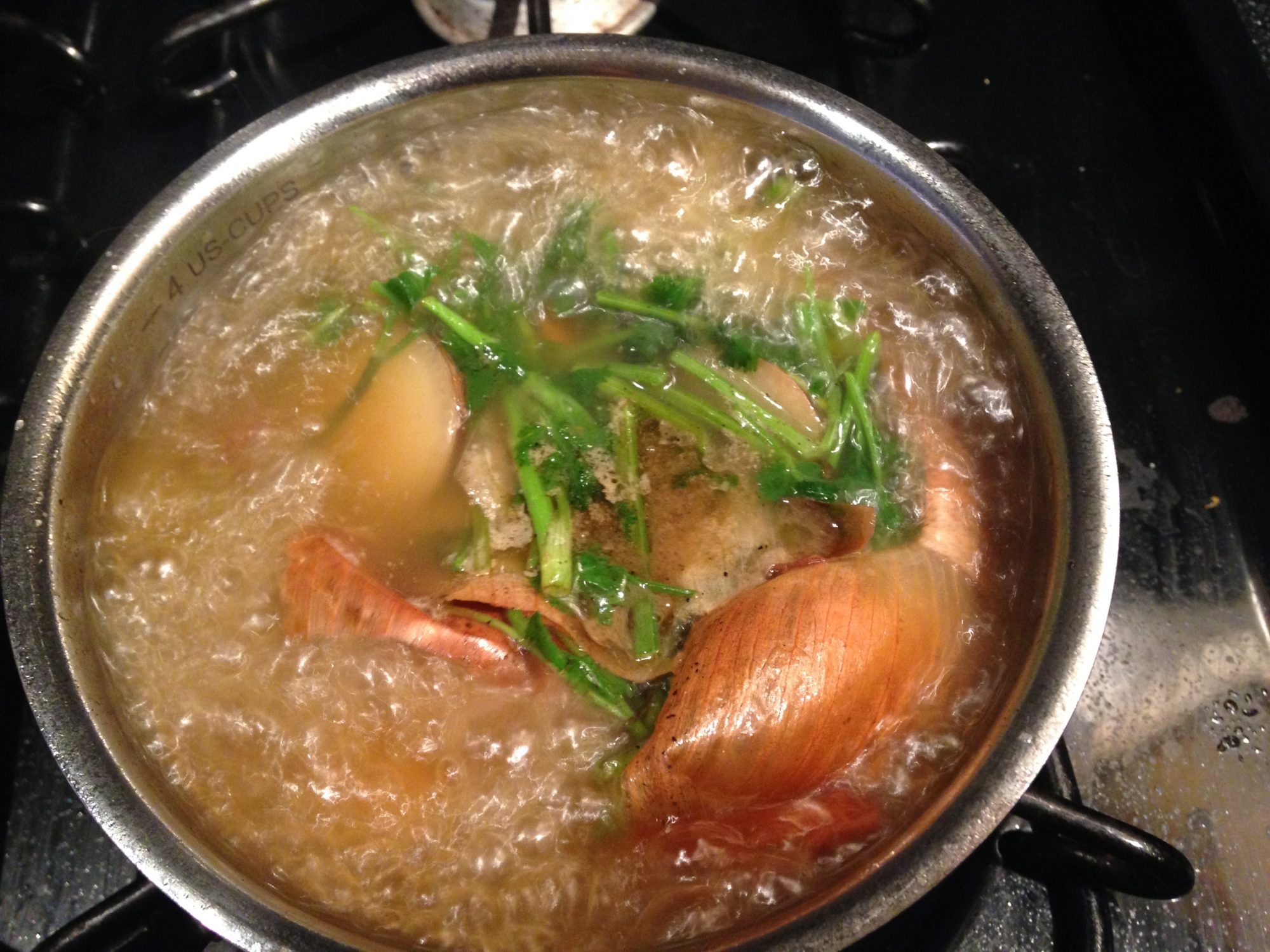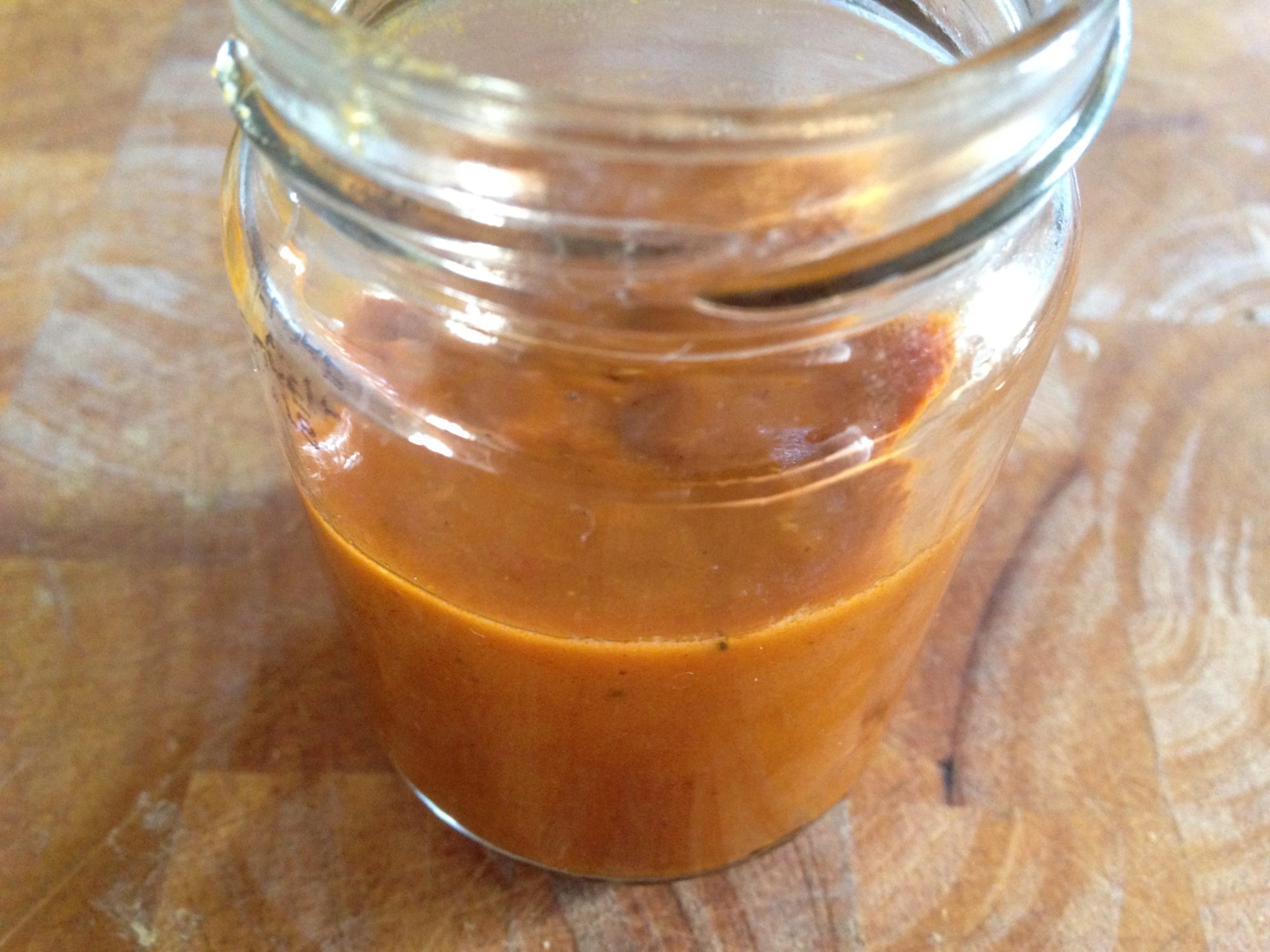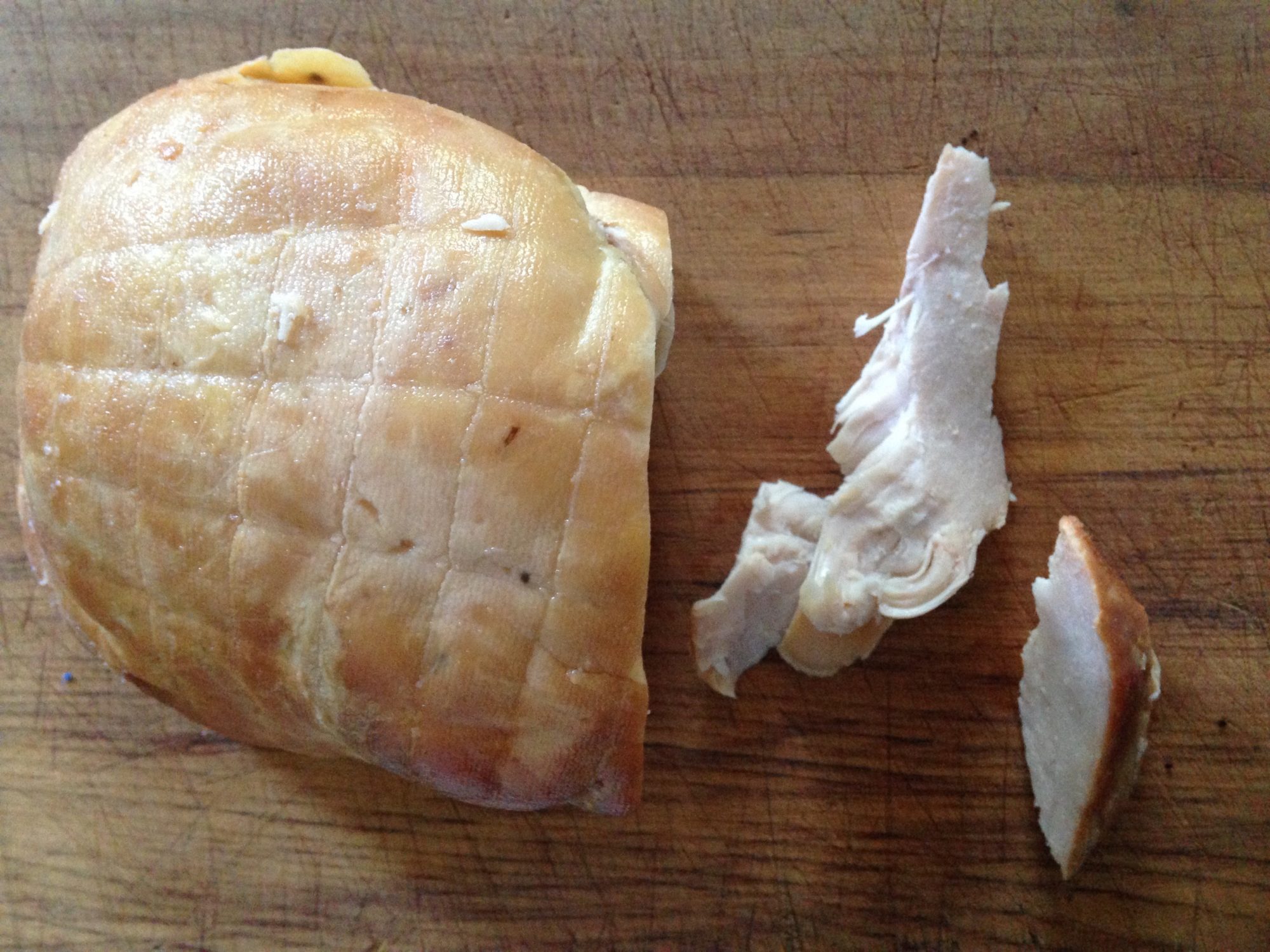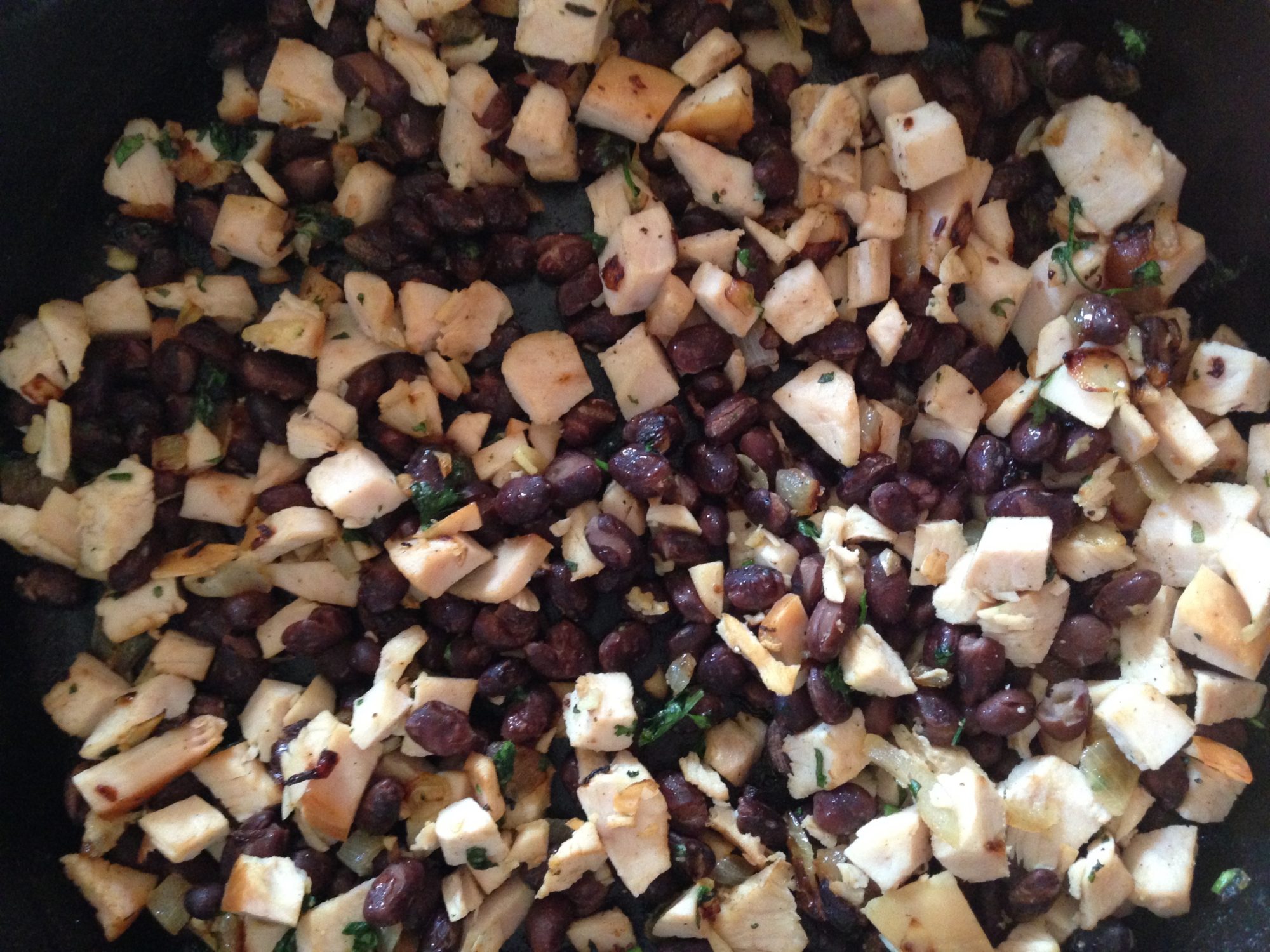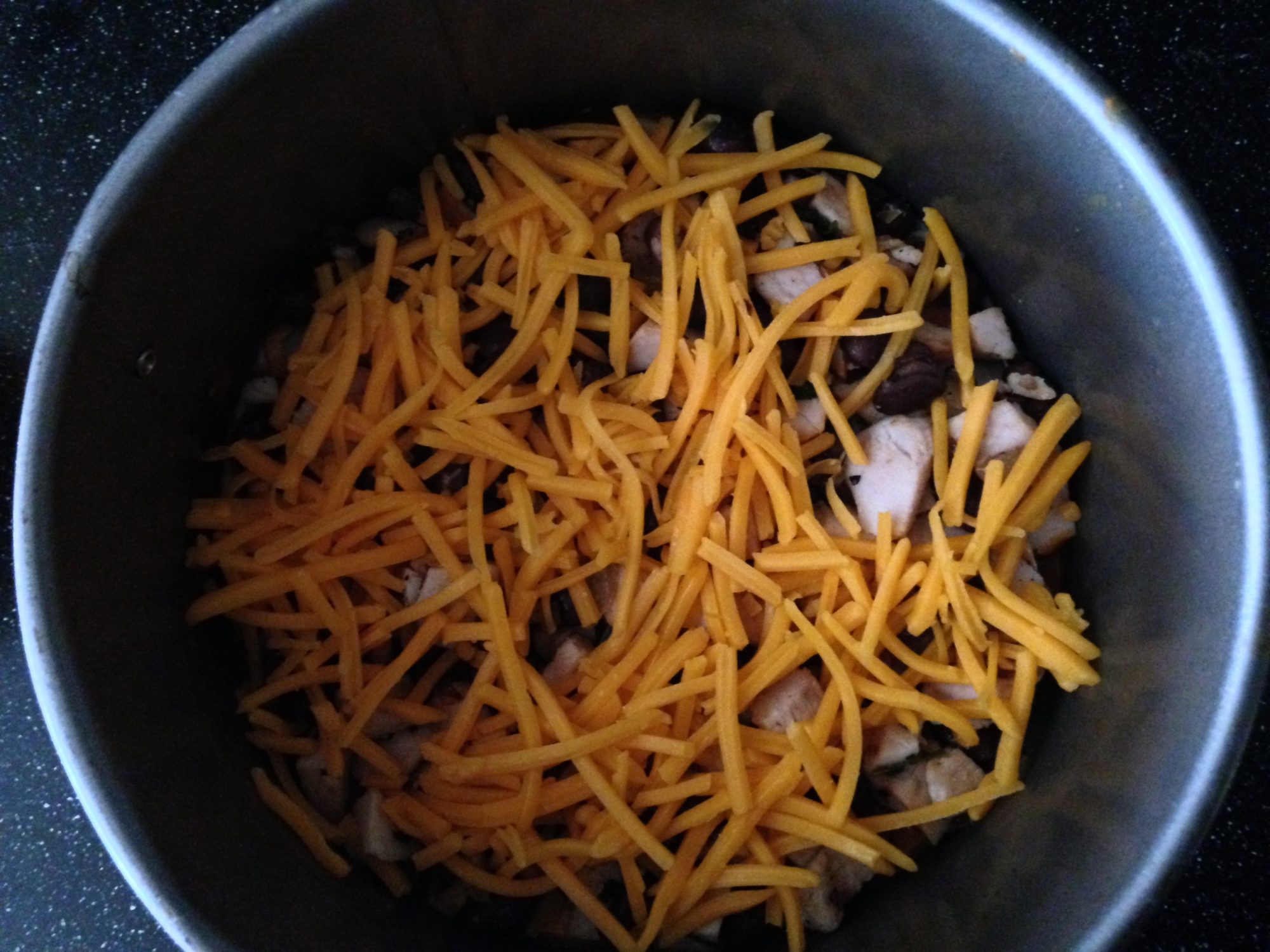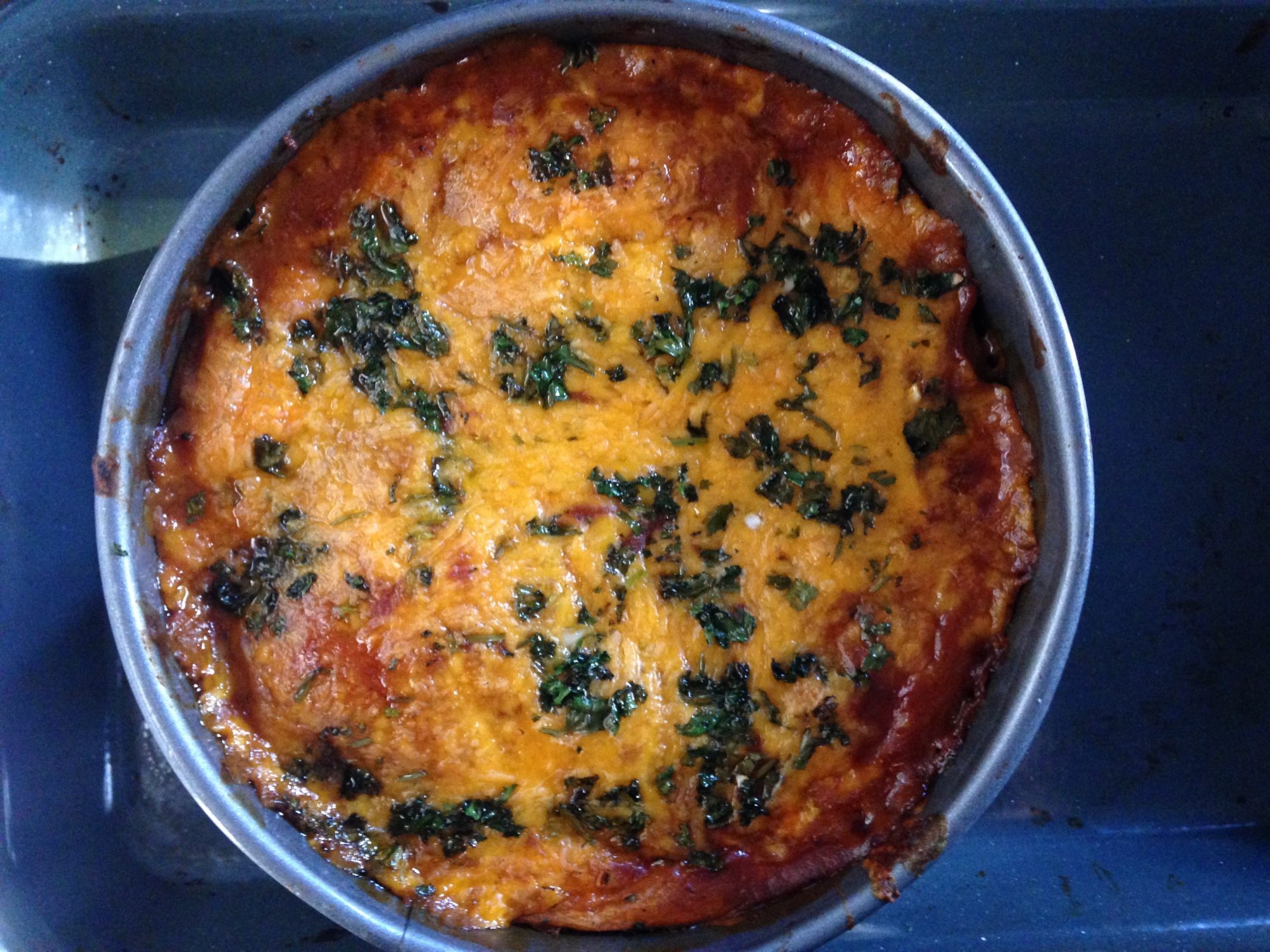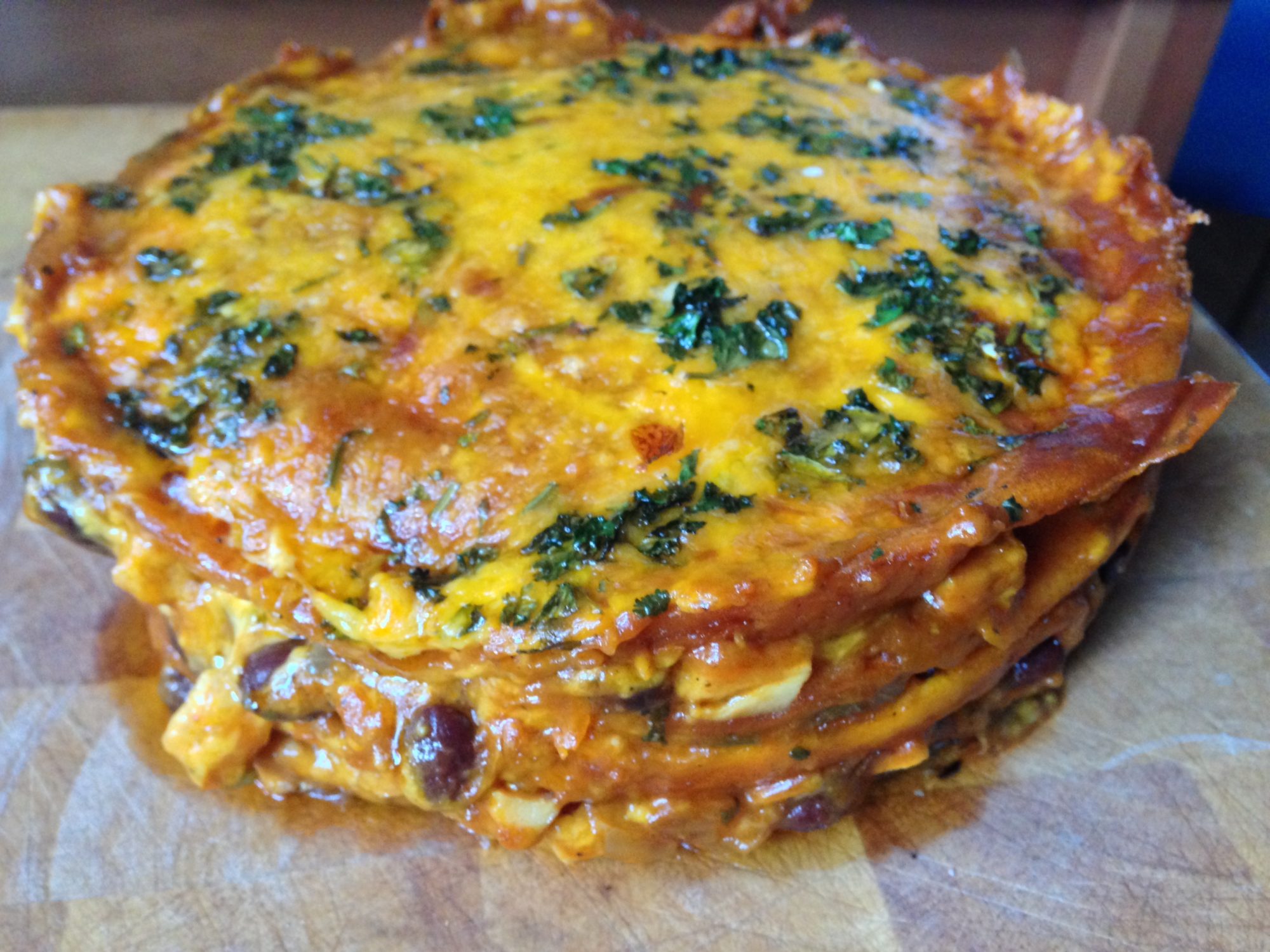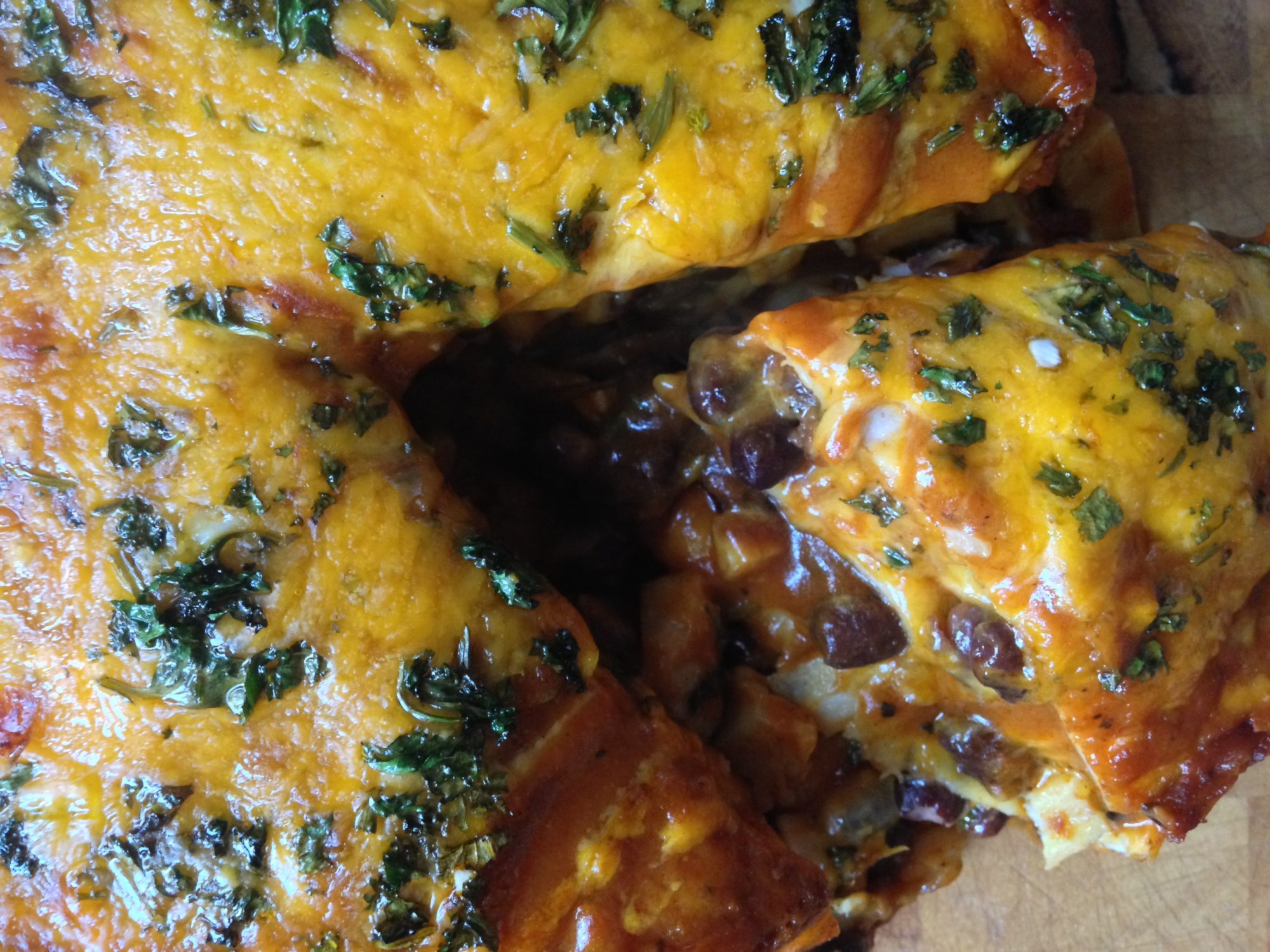 Ingredients:
splash of oil
1/2 small onion, chopped
2 garlic cloves chopped
1/2 can black beans
2 cups chopped smoked turkey
chopped cilantro, divided
Enchilada sauce (1 can or homemade)

3 tablespoons olive oil
2 tablespoons flour
1 garlic clove, diced
1/2 tablespoon chili powder
1 teaspoon cumin
1 teaspoon turmeric
1/4 teaspoon salt
2 tablespoons tomato paste
2 cups vegetable broth

4 cups water
carrot ends
onion ends and peels
bay leaf

1 teaspoon apple cider vinegar

4 ounces shredded cheddar cheese
4 small flour tortillas
First you need vegetable broth, and if you don't have any, you can make some by boiling water with vegetable ends (and whatever else you want to add in there) for a good 30 minutes at a rolling boil, until it is halved.
Then you have to make the enchilada sauce if you don't have a can. I used the recipe from Cookie and Kate, and added a bit more spice to it. Heat up the oil over medium heat, then whisk in the flour and spices and garlic. Very quickly, whisk in the tomato paste, and then slowly the vegetable broth, until combined and smooth. Bring to a simmer and whisk for a good 5 minutes, then season well and whisk in the vinegar.
Now make the filling. Heat a splash of oil in a pan and sweat the onions and garlic. Season. Add in the turkey, beans, and cilantro, just to warm through.
Dip the tortillas fully in the enchilada sauce as you go. Fully submerge them. One goes in the bottom of a small springform cake pan (or you can use a regular 9 inch circle cake pan, or a pie pan, or whatever). It should just fit, but you might need to press it down on the sides. Add 1/3 of the filling and 1/3 of the cheese. Add another sauce dipped tortilla. Repeat. Three layers of filling. To the top tortilla, add cheese and the rest of the cilantro.
Bake in a 350 degree oven for 30 minutes. Then slice it like a pie and eat it. Let it cool and eat it again. Then eat it again tomorrow.
Or, it will feed 4 nicely, with a salad on the side probably.
But I didn't do that.
And don't let anyone throw a whole turkey breast away. Save it from the trash, even if you have to bike it home in your bag..
Anything can fit in a messenger bag..