I was never a tuna fish fan. Too fishy? But that is not the right word.. There is a kind of strange canned tuna flavor to it that I don't like.
And I know that statement doesn't really tell you anything. I just can't put words to it.
Now, other canned fish? I am hit or miss, but I love this smoked trout (maybe it is the smoked-ness?). And right now, canned fish is a pantry staple for me in this strange stay-at-home-ness-mess.
Very refreshing.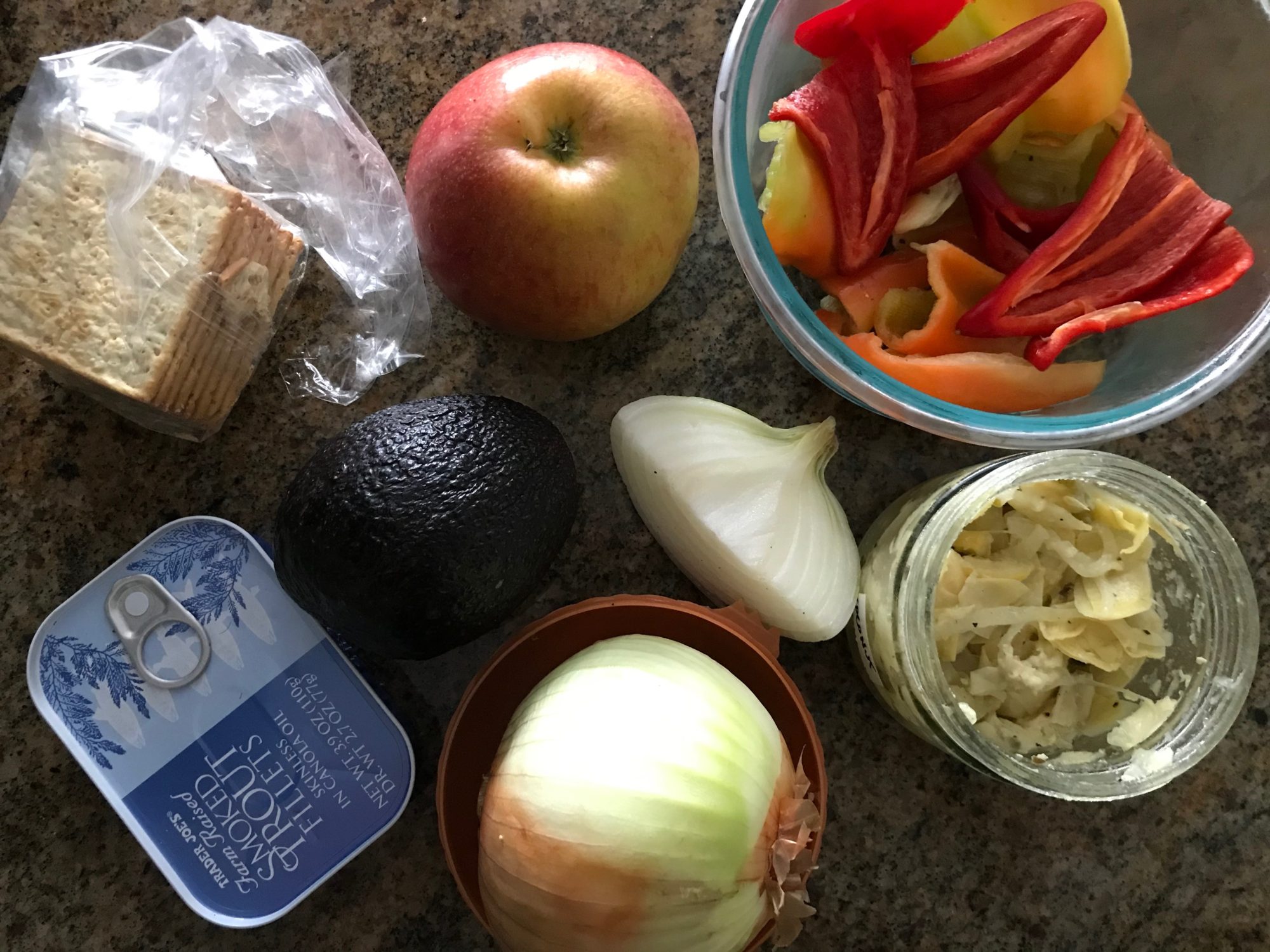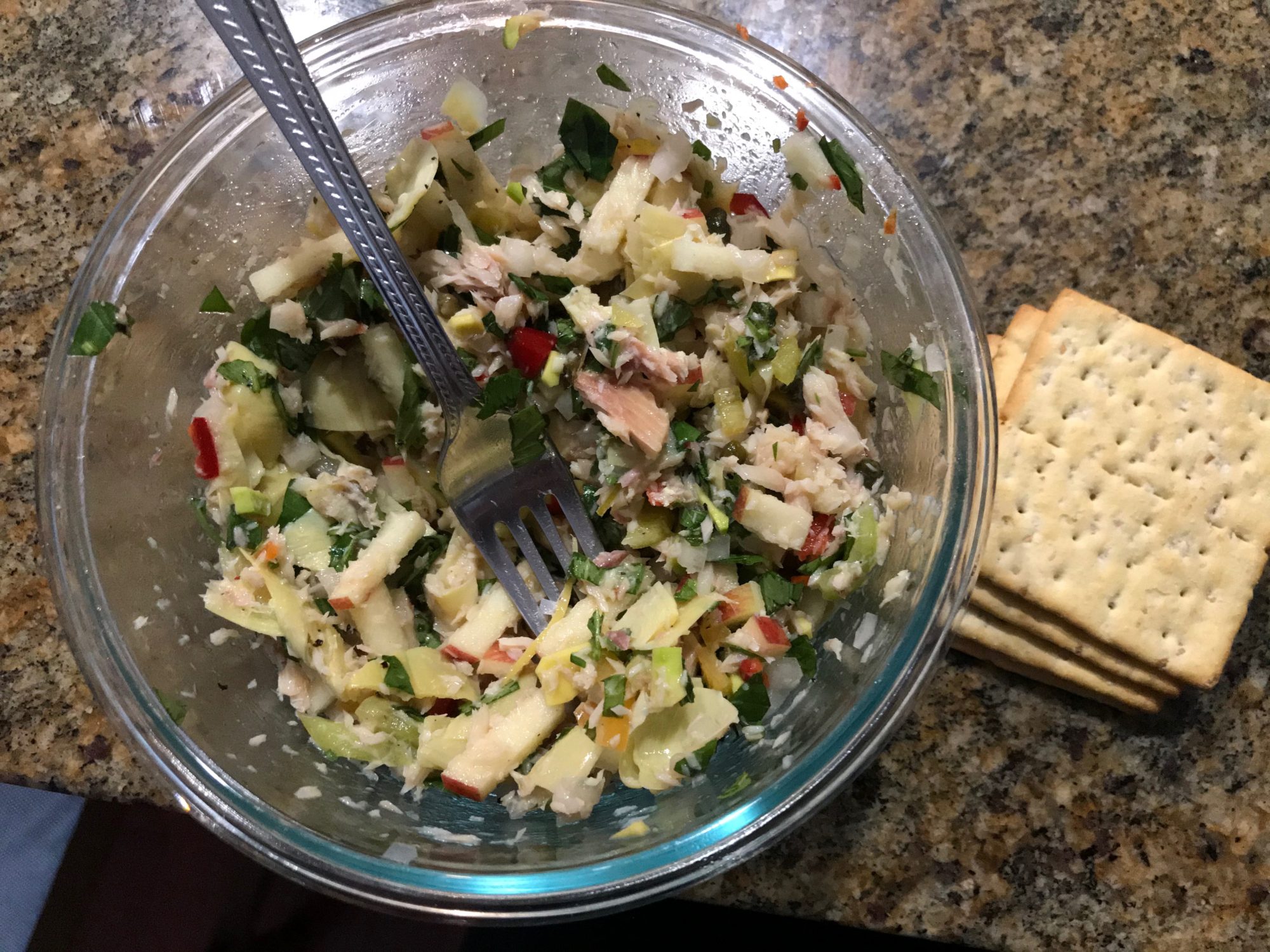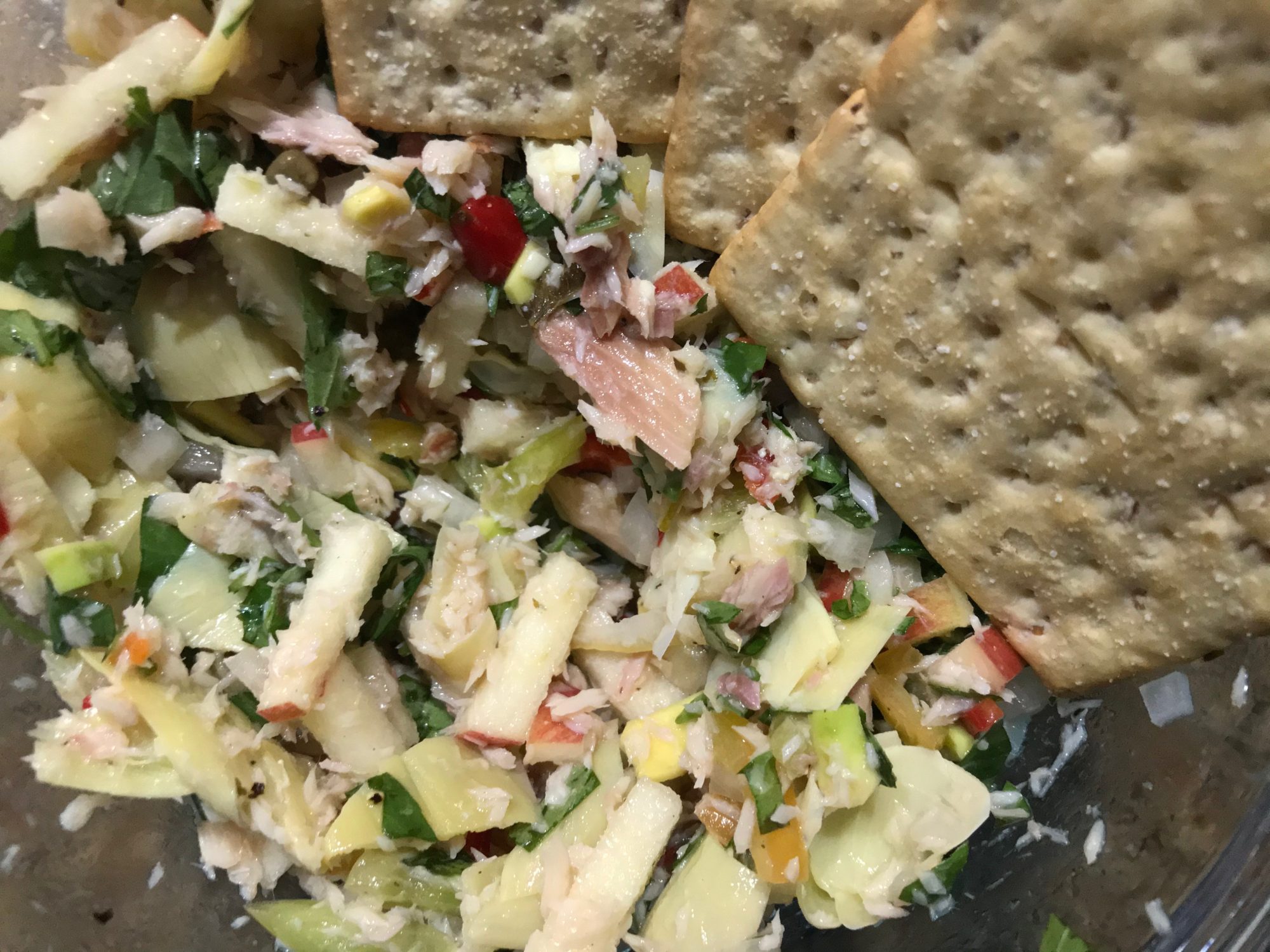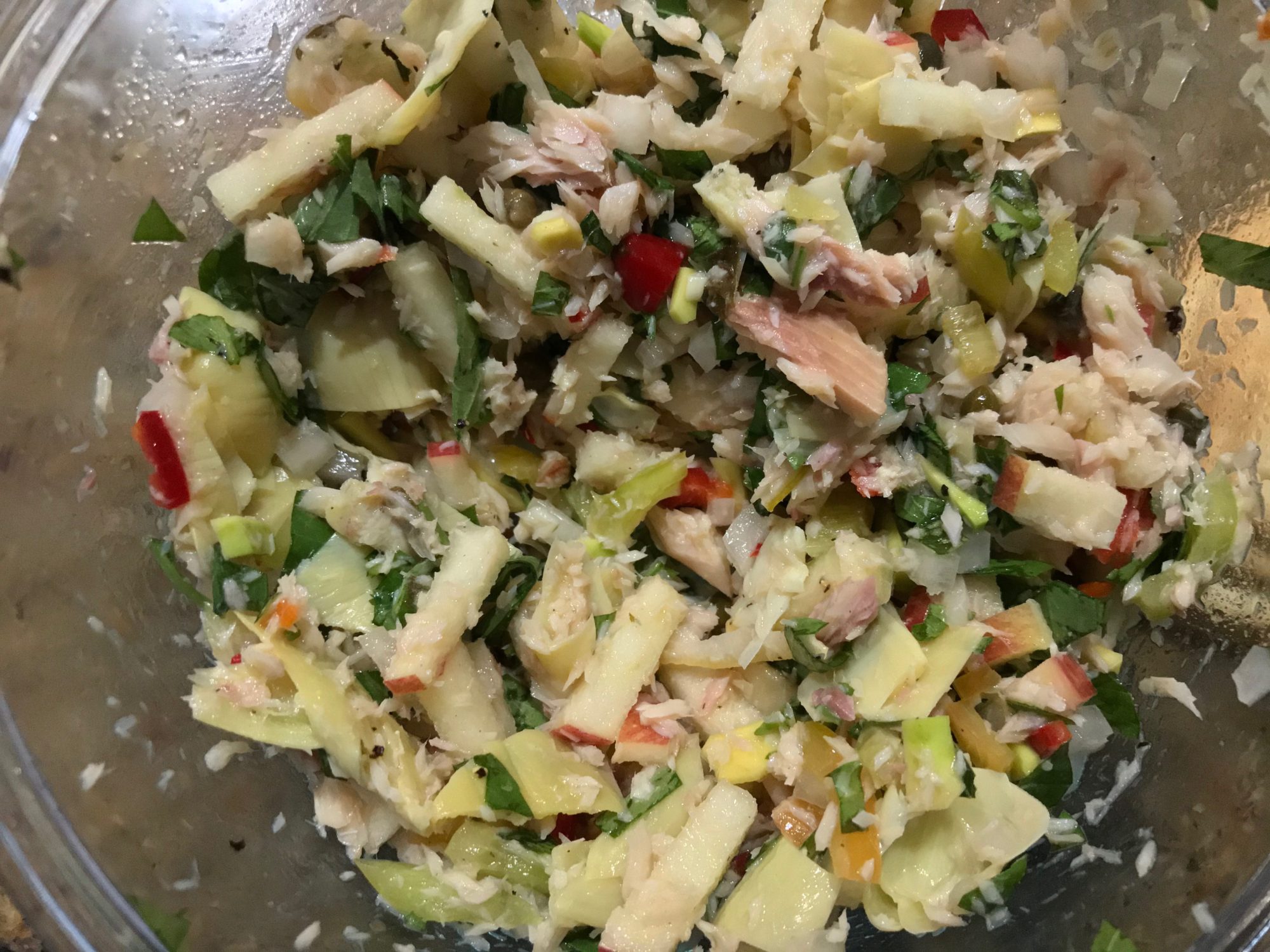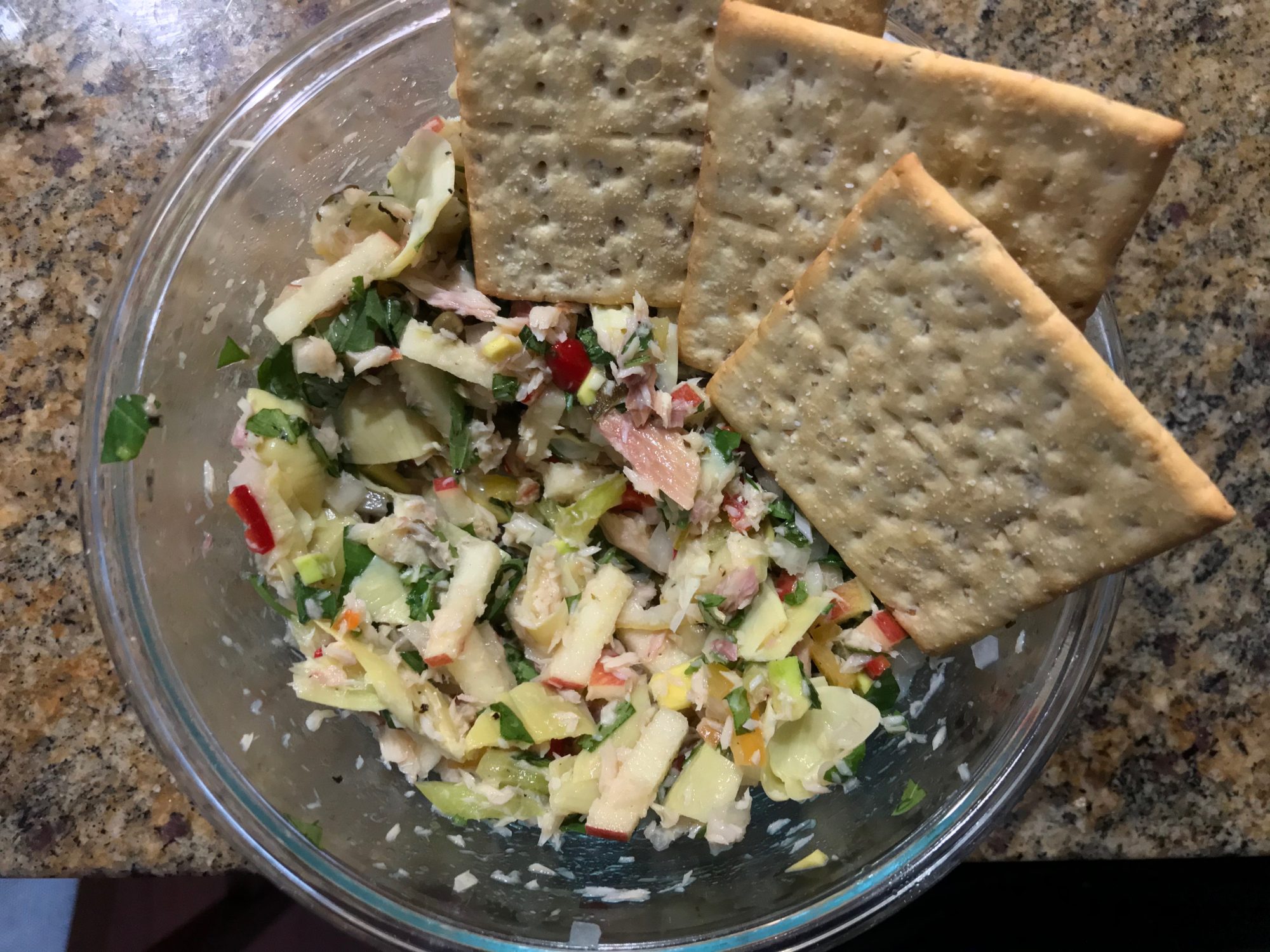 Ingredients:
1 4 oz can of smoked trout fillets, drained of oil and shredded up
¼ cup(?) diced up yellow or red bell pepper
few tablespoons of capers (and a drizzle of caper juice!)
¼ of a large apple, diced up (¼ cup)
some marinated artichokes, chopped up
¼ cup onion, diced
some fresh herbs, parsley or cilantro
optional crackers for serving
Mix it all up and season to taste..
Don't have marinated artichokes? Add in whatever you want, but canned artichoke hearts or hearts of palm are so refreshing, with a bit more acid mixed in, a splash of lemon juice or vinegar..
I have been living for the canned artichokes and hearts of palm..
Eat it on some crackers.