I went to Canada and got some smoked salmon pâté..  And I opened it. And ate some. A little toast snack. 
But there was some left..
I can only eat so many toast snacks by myself.
Enter the hard boiled egg. It is Spring after all.
A little green onion finish. Because I have so much of it. And maybe a slice of avocado, if you have it.
Because, why not?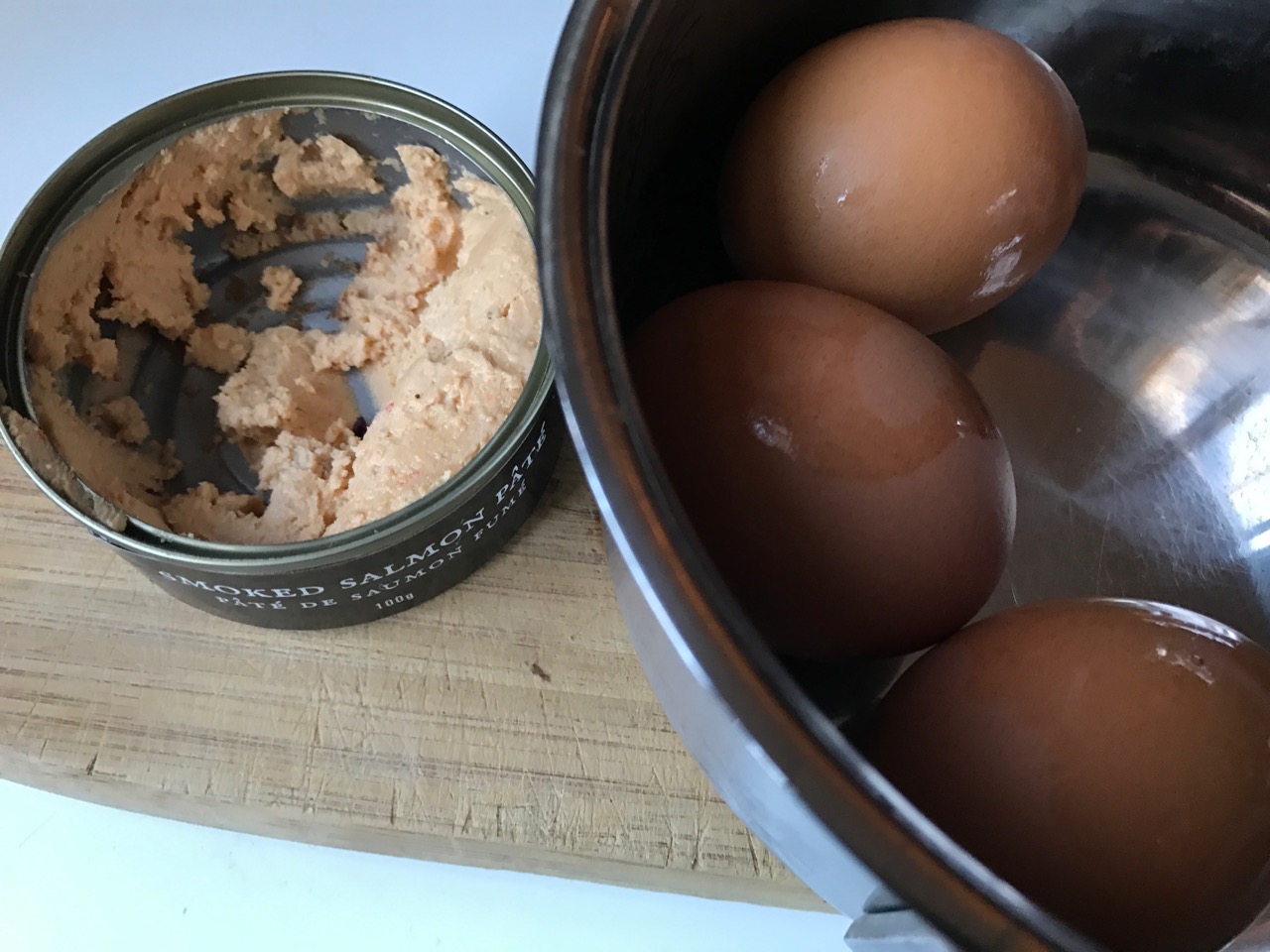 Serves 2-3 for a snack.
Ingredients:
3 eggs, boiled and peeled and halved
1 tbsp of smoked salmon pâté spread (it is kind of creamy).
splash of lemon
sprinkle of diced spring onion
slivers of avocado for finishing
pinch of smoked paprika (bourbon smoked paprika if you have it)
Boil the eggs. I like mine a little under done, so I bring mine to a boil and turn off the heat for 12 minutes before rinsing in cold water, peeling, and cutting in half. Tip the yolks out into a bowl and stir in the pâté, lemon, and spring onion. Season to taste, especially with cracked pepper.
Add the yolk filling back into the whites. Then top with some more spring onion, slivers of avocado, cracked pepper, and paprika.
Deviled? Or just Pâtéd?
Is that a word?