Meg left me home for a night, so I pulled this together very fast.
The trick is to cook and smash the potatoes, then add all of your leftovers to the top (make sure there is cheese..)
Really, you could do anything here..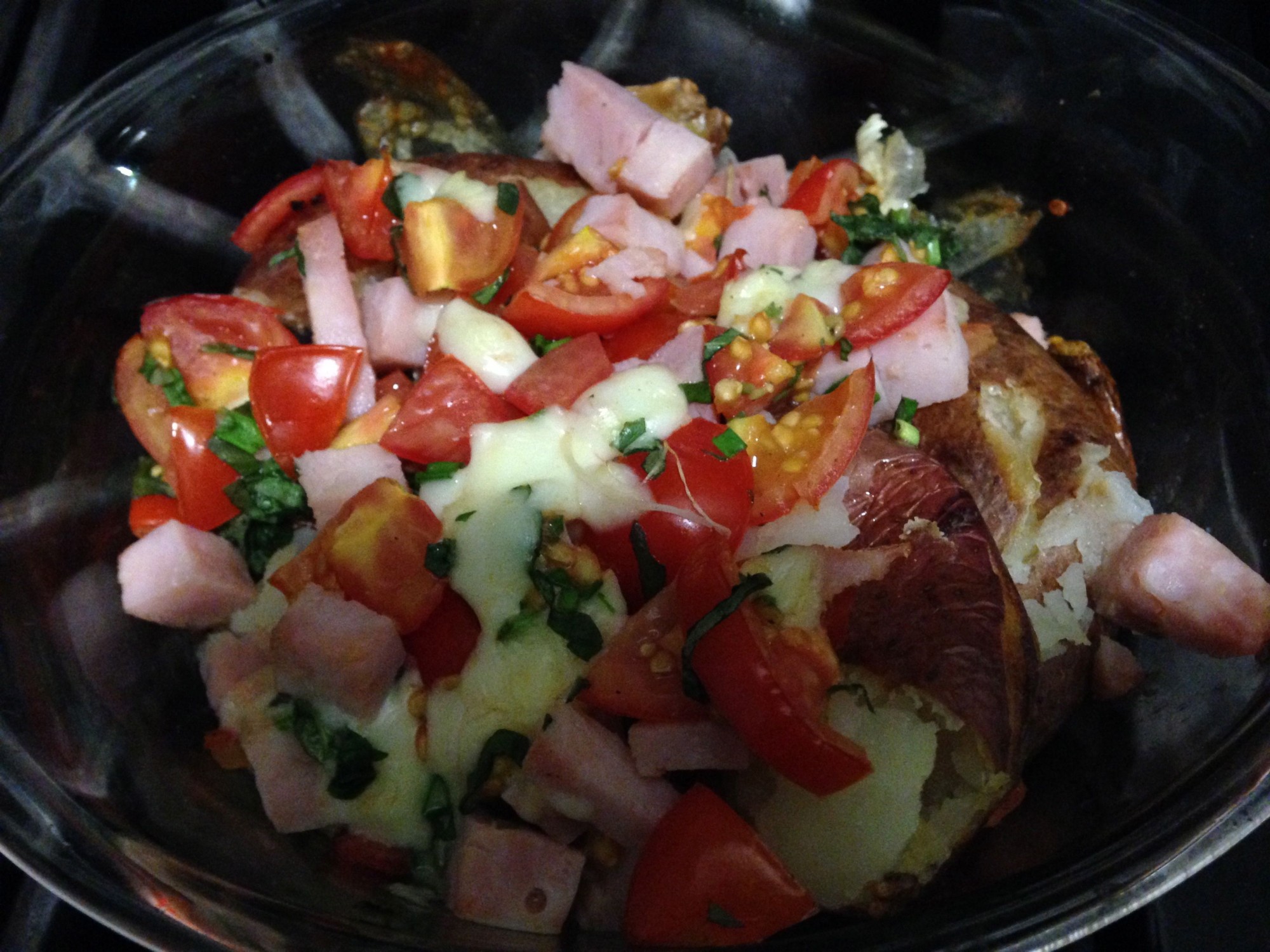 Ingredients:
2 or 3 red small potatoes
splash of oil
2 or 3 garlic cloves
seasonings
leftovers cubed up- ham, cheese, tomatoes, basil
Put the potatoes, oil, seasonings, and garlic cloves in a 400 degree oven for an hour or so, until you can smash the potatoes easily with a fork. Then, smash them!
Cube up the leftovers, mix together, squeeze out the roasted garlic cloves, and add to the mix. Then, top the potatoes with the mix, add another little splash of oil and some seasonings, and back into the oven for 5-10 minutes until cooked through.
Then, I just ate mine out of the bowl.
Just don't burn yourself..