Extra sushi rice (not enough for another roll) and some serious pressure, and you can make any small rice ball snack.
I had shrimp.
Butterflied..
(or cut in half and made into a circle, or a heart.)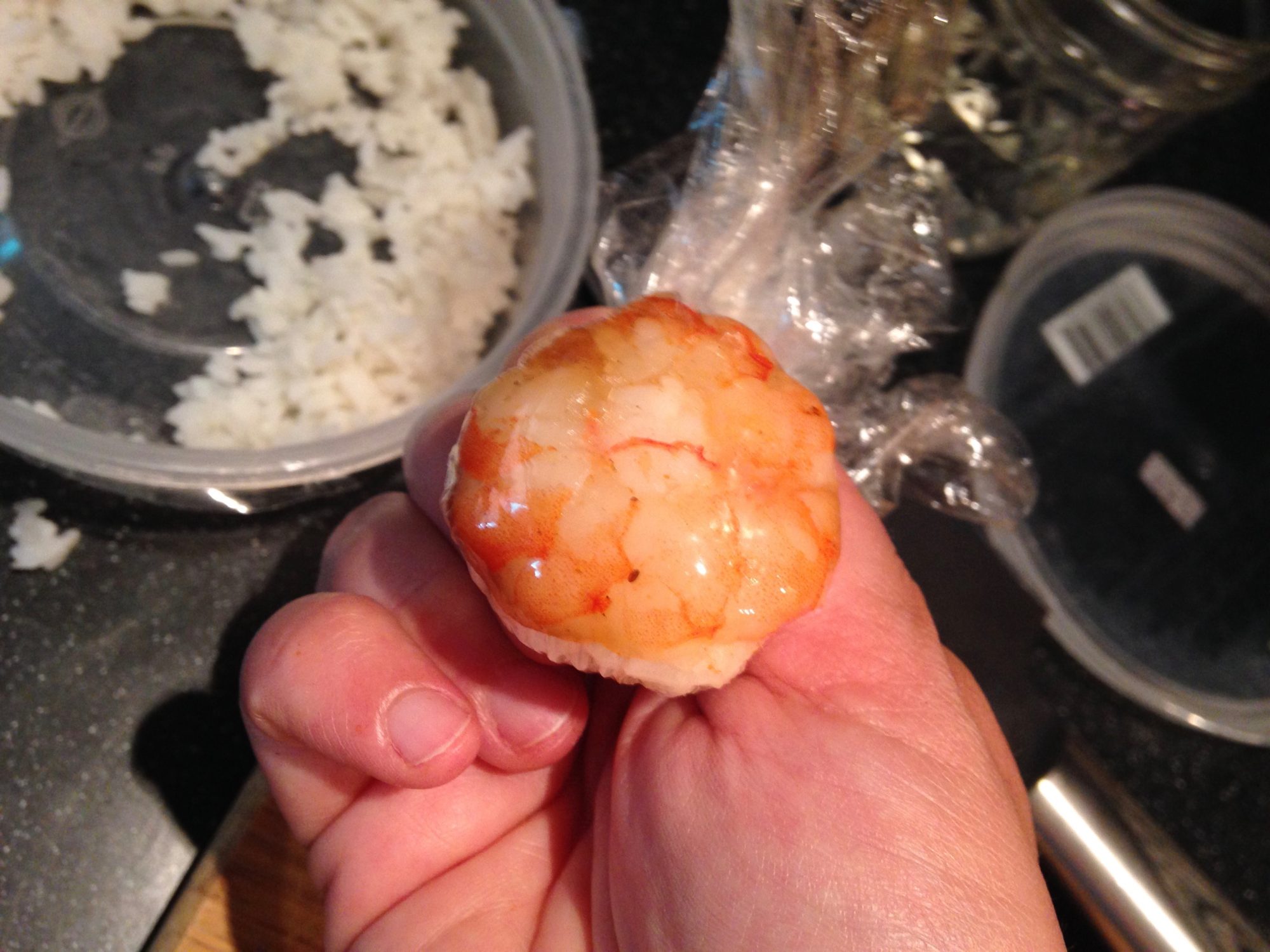 Ingredients:
leftover cooked sushi rice
cooked shrimp
soy sauce, for dipping
Butterfly the shrimp by cutting it in half on the long end, right through the center. Put the shrimp in the middle of a sheet of plastic wrap, then a dab of other things if you want, like avocado or cream cheese or sesame seeds. Then add a few tablespoons of rice to the plastic. Then close it up and seal it into a tight ball with the plastic wrap.
Dip in soy sauce.
It makes a perfect little afternoon snack..