It would be a good idea to use a mandoline. But I didn't have one, so I just had to be careful and cut the cucumber really thin. 
On the long end. 
Then you can wrap anything up in it, like this Greek yogurt, feta dip sauce thing I made up.
A little messy, but a refreshing snack..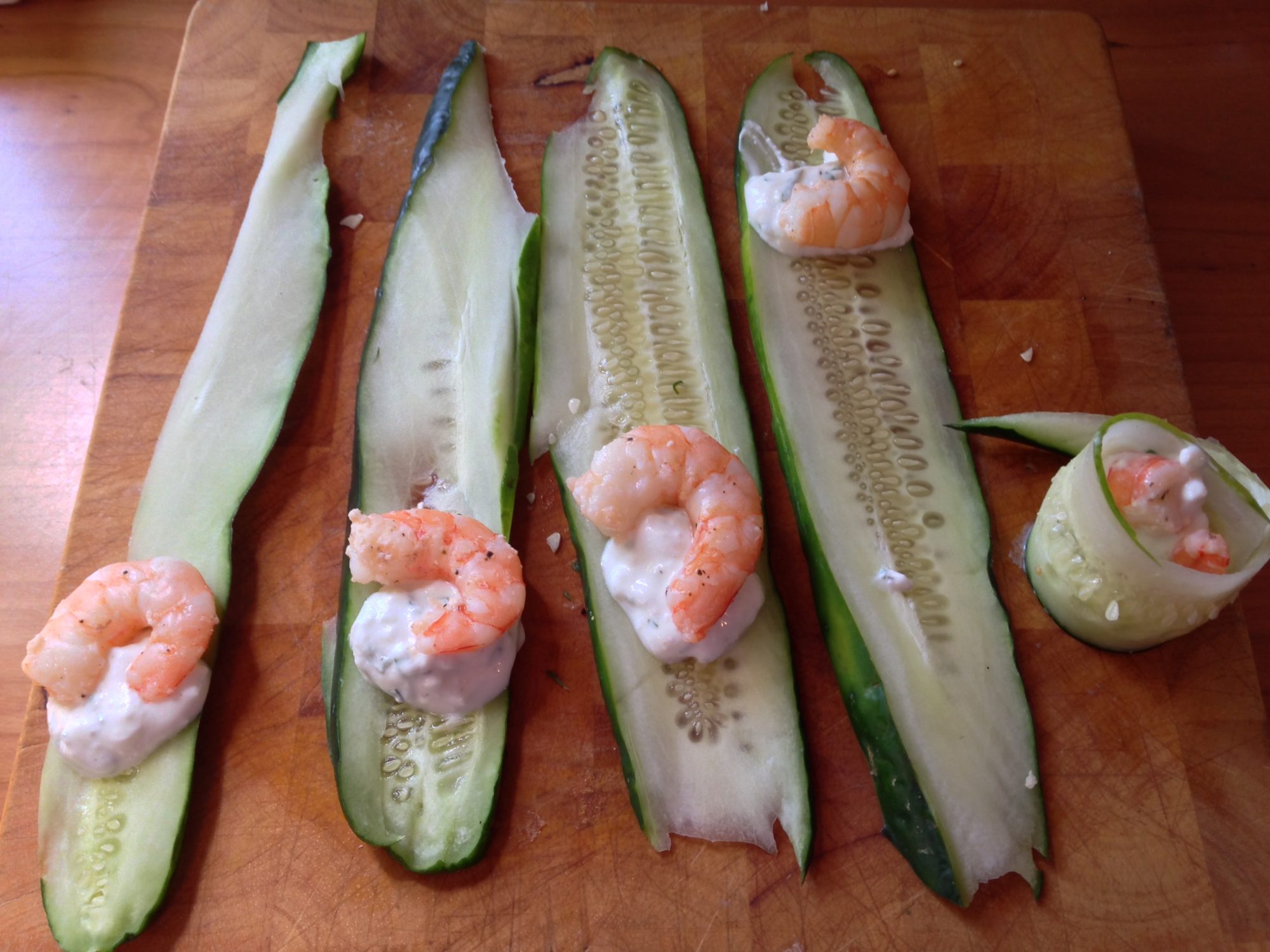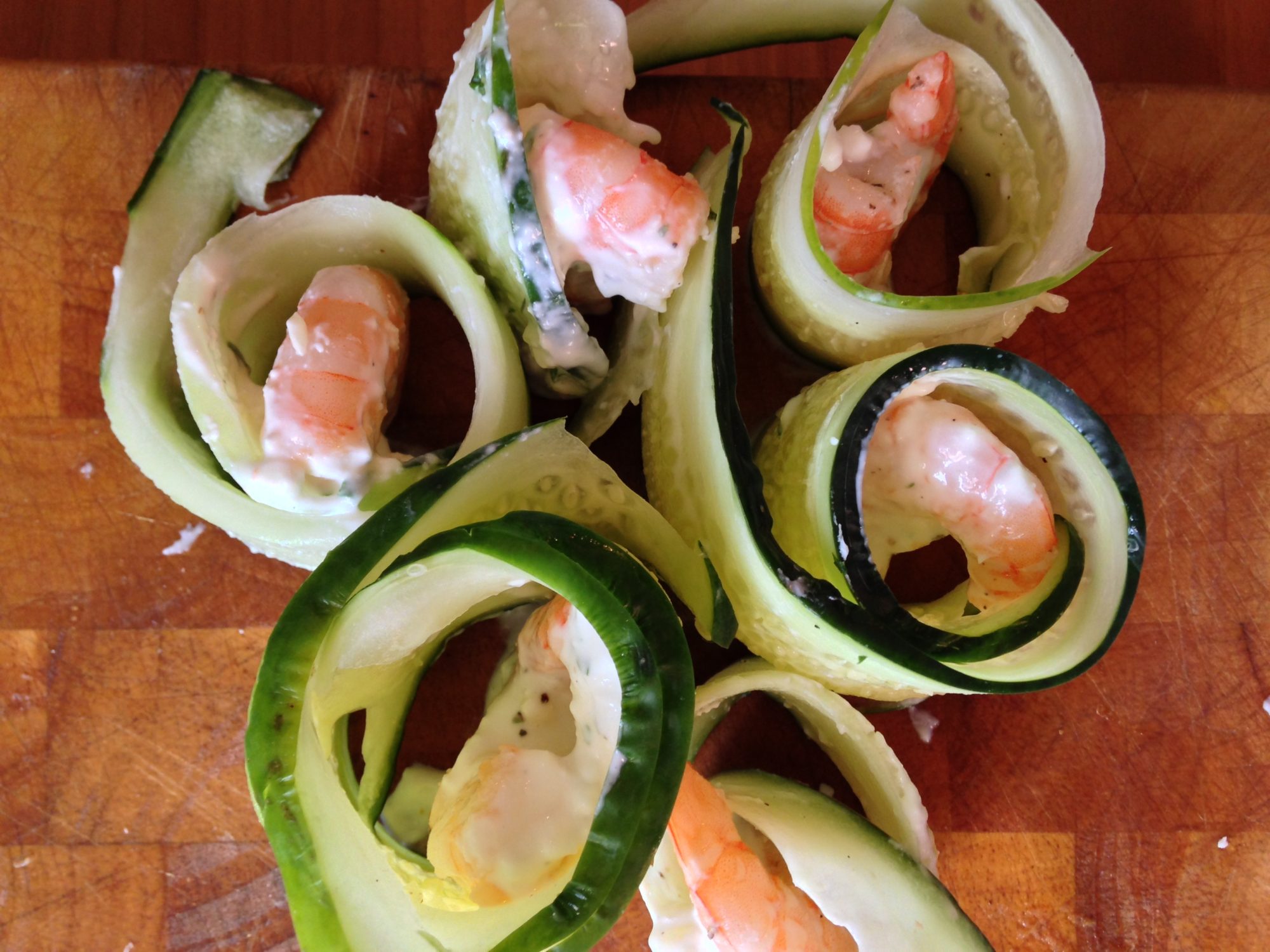 Ingredients:
1/2 cucumber
a bit of leftover Greek yogurt (1/4 cup?)
1 ounce of feta
squeeze of lemon
a few basil leaves, chopped
shrimp
Slice the cucumber on the long end, really thin (save the edges). I got six out of mine.
Smash the feta into the yogurt to mix in well and add the lemon and basil. Maybe a little cracked pepper.
Dab a bit of feta yogurt on one side of the cucumber. Then a shrimp. Roll up the cucumber and then eat it.
Eat it.
What a snack..