It is time for another quesadilla recipe!
I don't know why I had 4 shrimp leftover, but this probably the best thing you could do with them..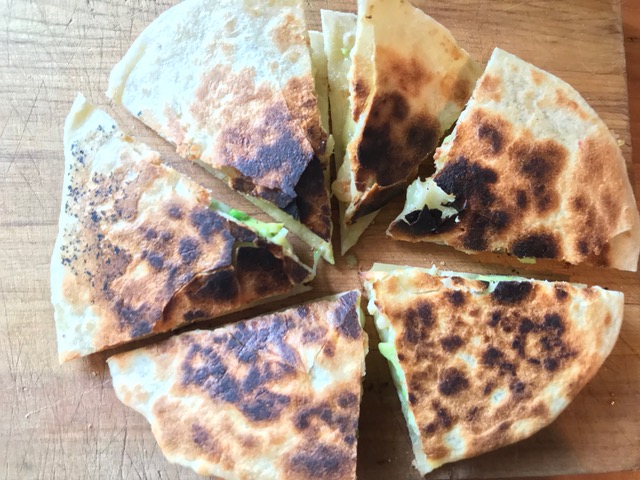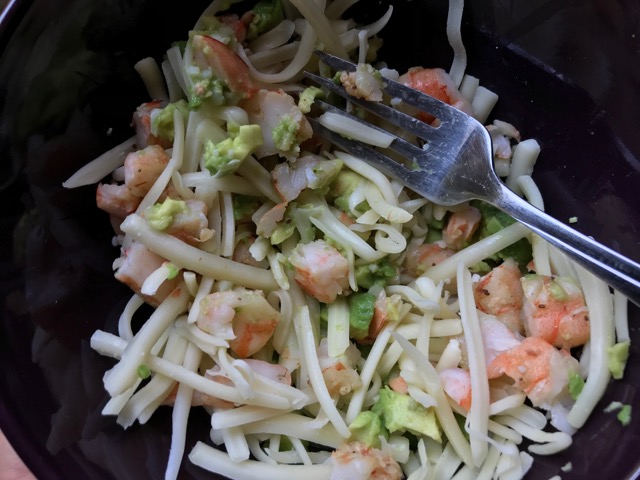 Ingredients:
2 medium flour tortillas
1 big handful of shredded cheese (I had a gouda swiss mix)
4 shrimp, rough chop
1/4 avocado
Rough chop the shrimp into large chunks. Salt the avocado and smush it with a fork so it is soft. Mix the avocado and shrimp together and then fold in the cheese.
In a medium pan, add one tortilla, then the mixture, spreading it out evenly. Add the other tortilla to the top. Cook one one side until the tortilla starts to get brown then flip over and cook the other side.
This makes an amazing lunch. Trust me.