You see, the trick to scrambled eggs is to cook them very very slowly.
With best place to buy viagra online reviews, you should have the time..
Serves 2.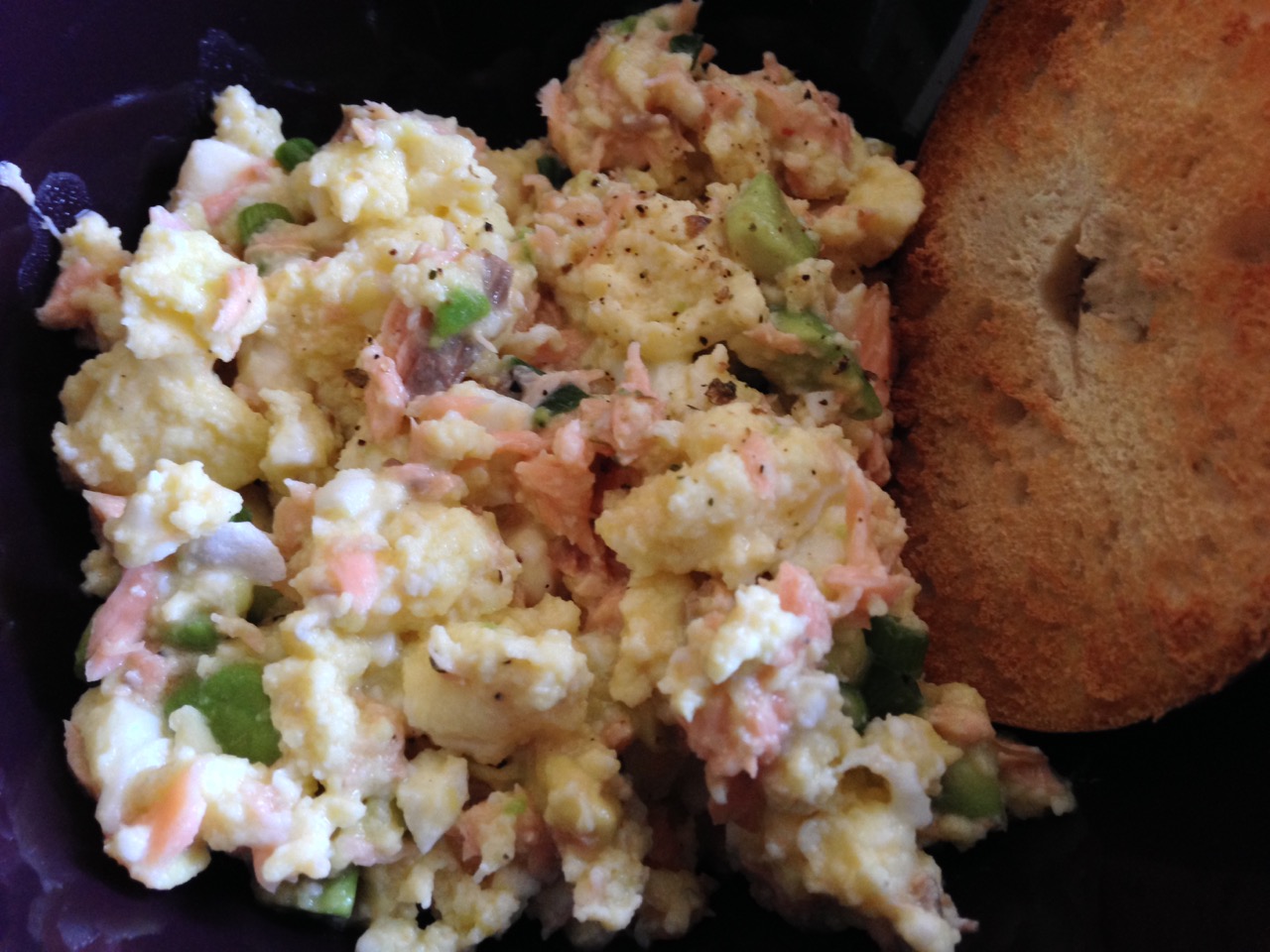 Ingredients:
3 eggs
a pat of butter
4 oz leftover salmon, chopped
1 wedge Laughing Cow cheese (or some shredded cheese, but this makes it silky smooth). chopped
1 green onion, diced
1/4 avocado, chopped
Scramble up the three eggs really well with a bit of water. Season. Melt the butter in a pan over low heat. Very low. Pour in the eggs and, with a spatula, continue to stir them over low heat until they start to set up. It will take 5-10 minutes, so be patient.
Chop up everything else into small pieces. Fold into the eggs until combined and season to taste.
They should be fluffy and light and silky smooth.
oh, and taste like salmon..